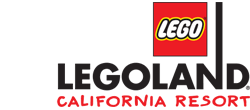 2020 Fulltime Families Legoland California Field Trip
February 14th, 2020
Legoland California, Carlsbad, CA
Fulltime Families are heading to Legoland California for the 2nd annual field trip! Anyone who'd like to join us is welcome!
IMPORTANT INFO:
DUE TO RESTRICTIONS ON EDUCATIONAL FIELD TRIPS AT LEGOLAND CALIFORNIA, THIS EVENT OPPORTUNITY IS PROVIDED BY A TRUSTED FTF PARTNER. All questions and concerns should be directed to Lyvette at [email protected] .
Build connections and build some LEGO creations at our Fulltime Families Legoland field trip for Southern California!
Our Price $40 | Online Price From $89.99
Tickets will be will-called the day of event in front of memberships and ticketing. We will send more information 5-7 days before event.
Date: Friday, February 14th, 2020 (Valentine's Day)
***Deadline to order: Friday, January 31, 2020***
Time: 9am (check-in time TBD)*
*Legoland hours for 2/14/20 is 10 am to 5pm.
Includes: admission, connection opportunity, student workshops, seek & find adventure
Fun: It's Valentine's Day! Seek & Find the 'heart' of Legoland.
Tag us on social media if you found the 'heart' of Legoland!
Instagram | Facebook
Fulltime Families: We are painting Legoland red! Wear your favorite red shirt and let's take a picture to capture the moment. (More details of group picture will be given before event, so check back with us!)
Learn more about Fulltime Families here: https://www.fulltimefamilies.com/
More Information:
Know before you go – https://www.legoland.com/california/legoland-calif…
Refunds- There are no refunds or exchanges. Please connect with us and let us know what your unique situation is.
Education- We will be setting up age group STEM classes. Space is limited. A sign up form will be emailed to all attendees.
To purchase tickets visit the website: Fun Family Travel
***This field trip is rain or shine.***
***Fulltime Families is not responsible for any financial aspects of this field trip.***
---
Members Only!  If your not a member yet, click here to join now.  If you are a member, log in to register.
---