This article may contain compensated links, please read our disclaimer for more information.
It's that time of year again. Good deals are around every corner, and it's time to start taking advantage of them. Whether you're looking for a gift for a loved one who enjoys RVing, or searching for something to add to your own home-on-wheels, there is probably an absolutely perfect deal out there for you. 
Of course, you have to be willing to search for those deals, and that can get pretty tedious. Lucky for you, we've done a lot of the legwork this year, seeking out the best Black Friday deals for RVers so you don't have to. 
Check out the deals below and jump on the ones that are right for you before it's too late!

Good Sam Roadside Assistance
RV-specific roadside assistance is one thing every full-time RVer should invest in. This adds a layer of security, as you know you will have someone to help should you find yourself stuck on the side of the road with a flat tire, dead battery, or another vehicle problem. 
Some of the best RV roadside assistance out there is offered through Good Sam, and right now, those roadside assistance plans are 50% off. Plans start at just $64.95, and the benefits included are fantastic!

The Dyrt Pro
There's a lot that goes into planning RV travel. That's why we appreciate The Dyrt Pro. This subscription-based app makes researching campgrounds and boondocking sites a cinch. The included trip planner makes piecing stops together into a trip super easy, and the discounts on camping gear are definitely a bonus. 
Beginning 11/24/2021 and running through 12/1/2021, new subscribers can get 50% off a subscription to The Dyrt Pro, making it $18 rather than the usual $35.99.
TechnoRV
TechnoRV is offering deep discounts on a huge number of items. Whether you need a new GPS system, a tire inflator, or something else entirely, if it's technology- and RV-related, it's likely that TechnoRV has a discounted product that will work for you. 
This awesome sale ends the last day of November, so be sure to get those orders in before then!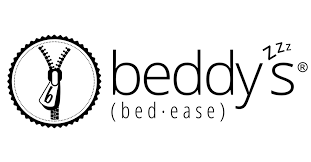 Beddy's Bedding
Anybody who has ever tried to make a bed in an RV knows it's no easy task. Unfortunately, messy beds can really cause such a small space to feel cluttered and chaotic. The best way around this? Beddy's Bedding. When you have this special bedding, all you have to do is zip it up and your bed is made. 
Currently, Beddy's is offering a "buy one, get one for 50% off" deal with the code HOLIDAYBOGO. Additionally, those who use the link below will be offered a $50 coupon. Unfortunately, it is not possible to stack these discounts, so pick the one that works best for you.

Nutcase Helmets
We all know that helmets are incredibly important for safety, and since so many RVers spend a good amount of time outdoors riding bikes and other equipment, it's a good idea to invest in high-quality helmets that will last a long time. That's why we recommend the amazing (and adorable) helmets at Nutcase Helmets.
During the month of November, new customers will receive $5 off their first order. On top of that, all shoppers can take 20% off the baby collection from 11/9 through 11/15, and 20% off the toddler and kid collections from 11/16 through 11/22.
Berkey Water Filters
Making sure you have good drinking water wherever you travel can get tricky. Campground water isn't always fantastic, and we don't always know the quality of the water we're putting in our fresh tank. This is where a Berkey Water Filter can help. 
Berkey Water Filters are popular in the RVing world for a reason. These gravity-fed ceramic filtering systems get rid of impurities, offering clean, delicious drinking water every single time you fill it up. 
Lucky for you, Berkey currently has a variety of products on sale, meaning you can snag one at an awesome discount if you act fast!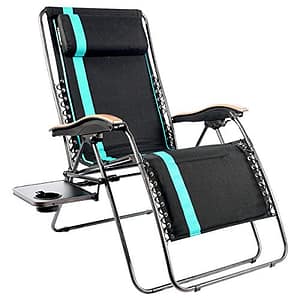 Zero Gravity Chairs From Portal Outdoors 
When you RV full-time, you're likely to spend a good time sitting outdoors doing work, enjoying the weather, and connecting around campfires. For this reason, a good camp chair is a must. One style of camp chair we highly recommend is the zero gravity chair. 
This month and through December 8th, Portal Outdoors is offering 25% off their zero gravity chairs. All you have to do is use the code "ftfchair" to enjoy an awesome discount on an awesome chair.
Solo Stove
Speaking of sitting outdoors, a lot of that sitting is bound to be done around a campfire. While a traditional fire pit is just fine for this, an even better option is a Solo Stove. 
Solo Stove fire pits offer a smokeless campfire experience, meaning you won't be dealing with watery eyes, coughing, or smoky clothes every time you decide to sit around the fire with friends. 
The Solo Stove company is currently offering the lowest prices of the year on all of their products, so now is the time to buy!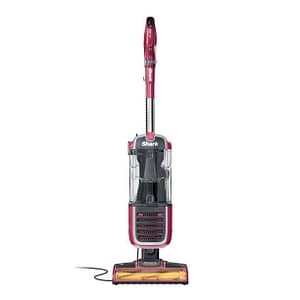 Shark Pro Swivel Pet Upright Vacuum with Self-Cleaning Brushroll at Walmart
If you've read our post on the best vacuums for RVing, you know that we appreciate the products put out by Shark. We especially love their space-saving stick vacuums, as they fit well in an RV while still offering excellent cleaning power. 
If you've been thinking about buying a Shark vacuum for your RV, now is the time. Walmart is offering the Shark Pro Swivel Pet Upright Vacuum with Self-Cleaning Brushroll for only $99. That's $100 off the usual price of $199, making it an excellent deal.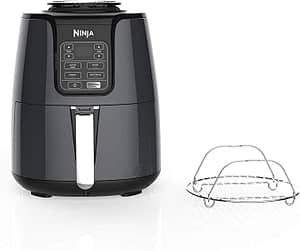 Ninja Air Fryer on Amazon
Another item we think every RVer should have? An air fryer. Besides the Instant Pot (an RVing must-have), an air fryer is probably the most used small kitchen appliance in many RV homes. It allows you to "fry" foods without stinking up your tiny space, bake other foods without heating up your whole home, and cook meals much more quickly and efficiently than if you were using the stovetop or oven. 
Right now you can grab the 4-quart Ninja Air Fryer on Amazon for only $89.99. That's $30 off the list price—a great deal, if you ask us!
These are just a few of the amazing Black Friday deals for RVers. Hop over to Amazon or Walmart to find some deals on your own, and keep watching this post for even more amazing discounts.
Join Fulltime Families
Fulltime Families Members get access to the best resources, community and discounts.
Fulltime Families is a participant in the Amazon Services LLC Associates Program, an affiliate advertising program designed to provide a means for sites to earn advertising fees by advertising and linking to amazon.com, amazon.co.uk, amazon.ca. Amazon and the Amazon logo are trademarks of Amazon.com, Inc. or its affiliates.