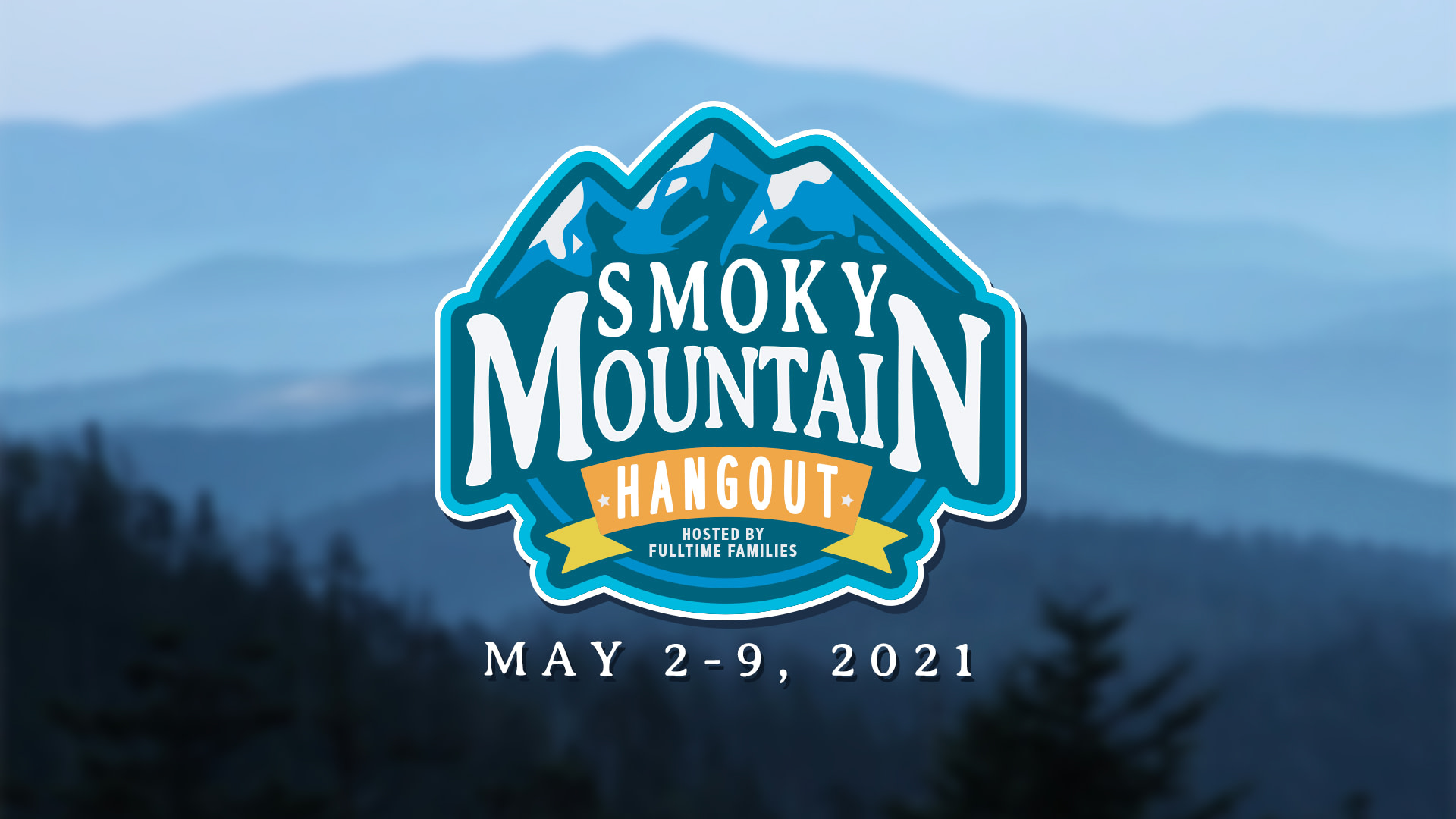 2021 Fulltime Families Smoky Mountain Hangout
May 2 – May 9:  Sunday to Sunday
Pigeon Forge, Tennessee
Fulltime Families is heading to Pigeon Forge in the Smoky Mountain area of Tennessee for the 2021 Smoky Mountain Hangout. The response for the Piney River Hangout has been incredible and our waitlist is larger than the event itself so we're adding another Tennessee hangout! Get ready to enjoy the week with friends at this relaxed, laid back gathering while being in a favorite area for many Fulltime Families. With its smaller family count and more laid back schedule, hangouts are perfect for first time event attendees and those that like to relax a little. The schedule will include a variety of family games and chopped competition, arts and crafts, campfires, shared meal time, coffee talks, fun on the waterslide, exploring the Smoky Mountain National Park, and more!
The campground we have selected is just miles off the Parkway so it has a convenient location to the National Park and all of the touristy stuff but we're out just enough to forget about the hustle and bustle around the campfire. Sites all have full hookups with concrete parking pad. There is a pool, waterslide, and playground.
This is a hangout so the group size will be smaller. Don't delay on getting tickets if your family is interested!
This will be a week-long event and attendees should plan to arrive on Sunday and depart on Sunday.
Your Hangout Ticket gets you access to:
Arts, Crafts, and Activities
Group Field Trip
Adult Coffee Talk and BYOB
Campfires
Ending Celebration
and much more!
---
Members Only!  If your not a member yet, click here to join now. If you are a member please log in to view event pricing
---
Step 1:  Register for the event.
If the Smoky Mountain Hangout is sold out, join the waitlist here: http://fulltimefamilies.com/form/?formid=96722
The price of the Smoky Mountain Hangout is $150/family.
Want to see what other events Fulltime Families has scheduled? Check our event page often.
Step 2:  Book your camping reservation:
Campsite information will be sent to you after registration.
Campsite cost will be $375 for the week.
GOT QUESTIONS?  Check out our Rally FAQs
Want to see Videos from past Rallies?  Check out our YouTube Channel for videos from other attendees.
What are the cancellation policies for this event?
Hangout Fee Refunds:
Cancel before 4/02/21 to receive a full refund minus a $25 cancellation fee
Cancel between 4/02/21–4/16/21 for a 50% refund.
Cancellations after 

4/16/21

will not be refunded.
Camping Refunds:
All camping cancellations go directly through the campground.