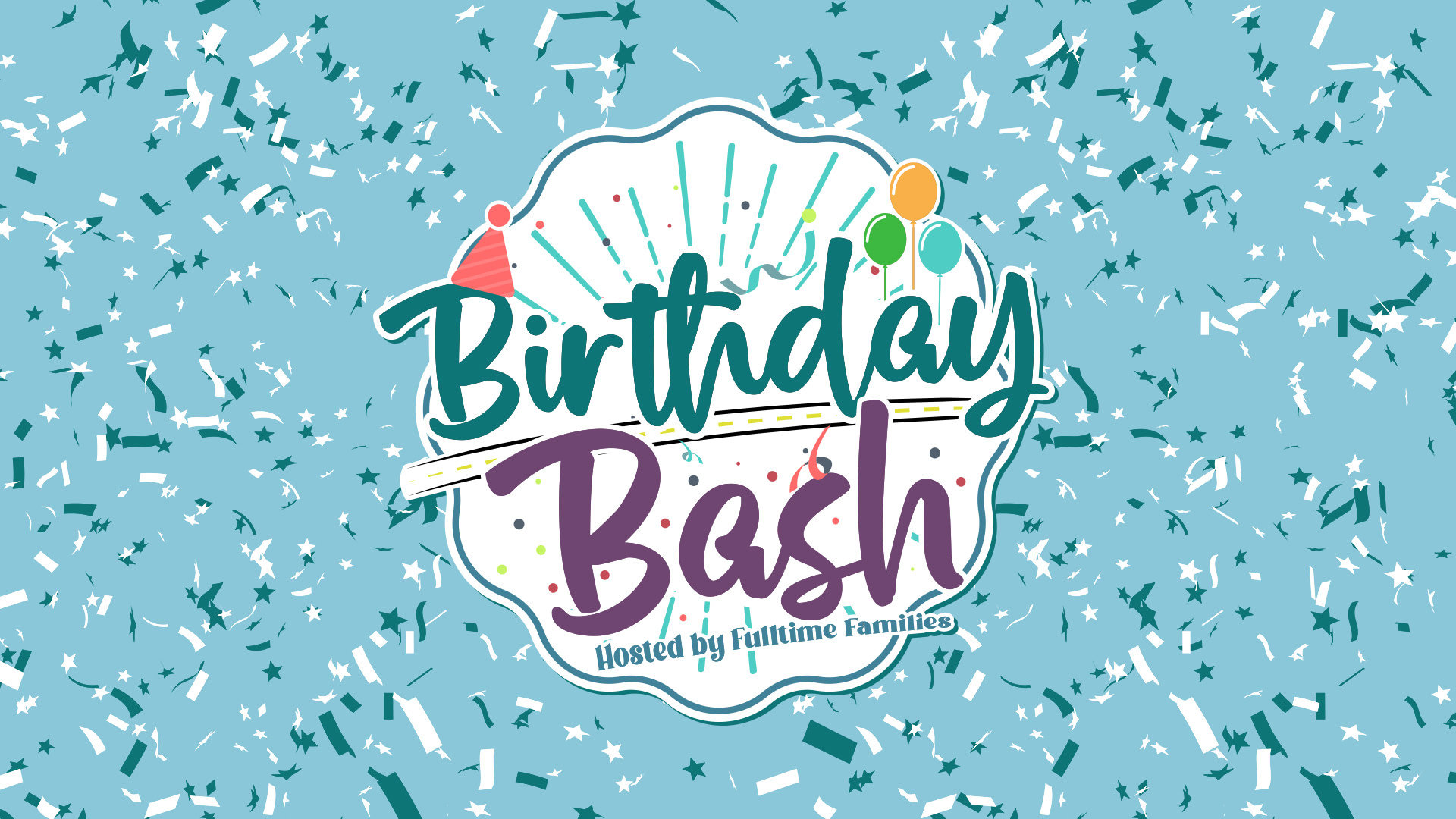 2021 Fulltime Families Birthday Bash Hangout – THIS EVENT IS SOLD OUT
November 7th – November 14th:  Sunday to Sunday
Middle Tennessee
We've all been there… delayed or missed birthdays because of a travel day. Well, we're going to bring it all together for a mega birthday celebration of past, present and future birthdays for this year! From familiar traditions to multi-cultural aspects, you will enjoy a week of hanging out with friends, themed activities and much more!
The campground we have selected has full hook ups.
This event will be for 25-30 families.
Your Hangout Ticket gets you access to:
Arts, Crafts, and Activities
Group Field Trip
Adult Coffee Talk and BYOB
Campfires
Ending Celebration
and much more!
---
Members Only!  If you're not a member yet, click here to join now. If you are a member please log in to view event pricing.
Step 1:  Register for the event:
TICKETS FOR THIS EVENT ARE SOLD OUT
Step 2:  Book your camping reservation: Campground and booking information will be emailed to you right after registration.
Want to see what other events Fulltime Families has scheduled? Check our event page often.
GOT QUESTIONS?  Check out our Rally FAQs
Want to see Videos from past Rallies?  Check out our YouTube Channel for videos from other attendees.
What are the cancellation policies for this event?
Hangout Fee Refunds:
Cancel before 10/01/21 to receive a full refund minus a $25 cancellation fee
Cancel between 10/01/21– 10/17/21 for a 50% refund.
Cancellations after 10

/17/21

will not be refunded.
Camping Refunds:
All camping refunds must go through the park directly, Fulltime Families is not responsible for any campsites.