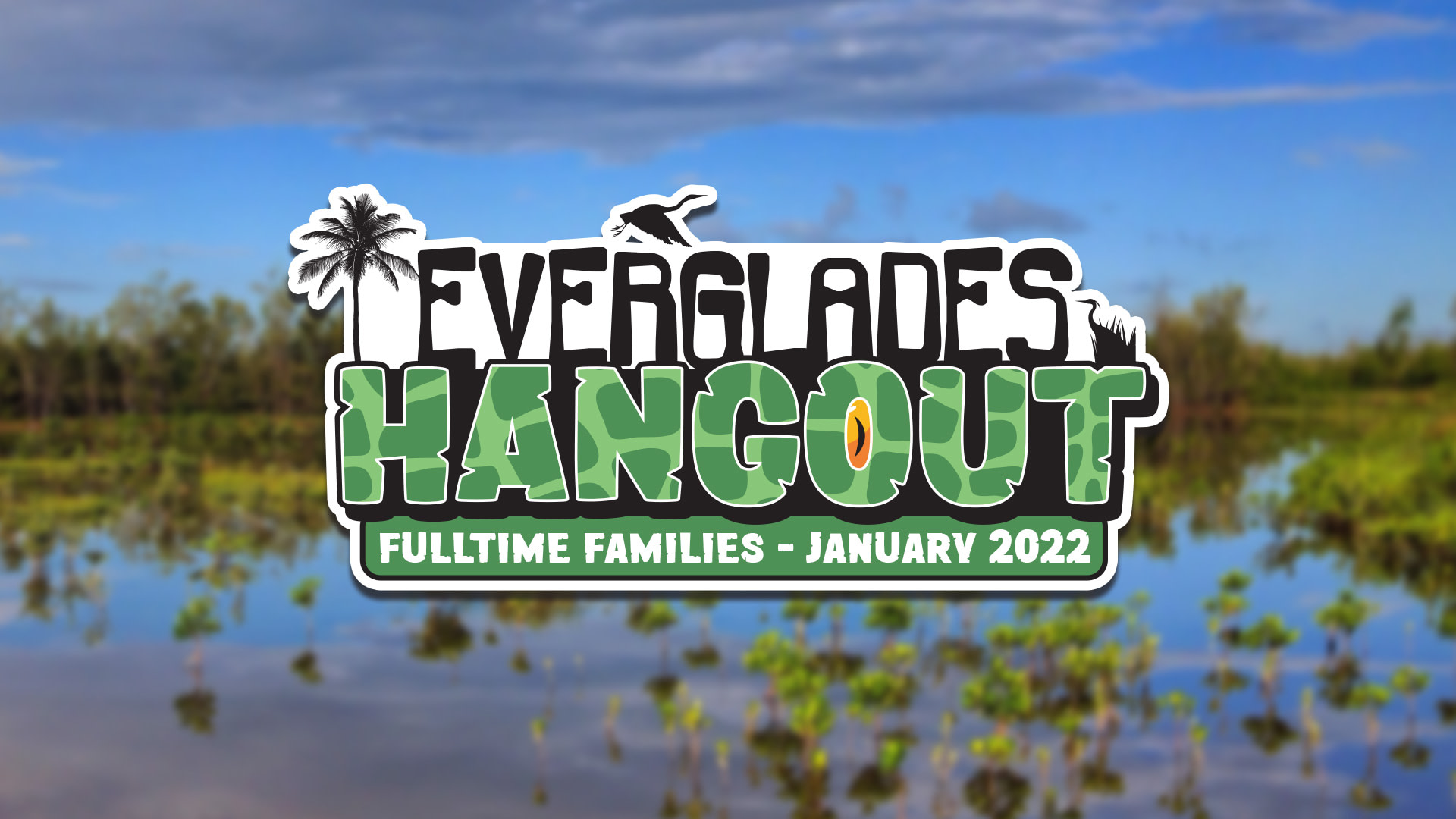 the  2022 Fulltime Families Everglades Hangout 
January 2nd – January 7th:  Sunday to Friday
Florida Everglades
Everyone knows that exploring is best when done with friends so join us as we explore the Florida Everglades! We'll visit the National Park together, have a family tie dye session, enjoy kid's movie nights (weather permitting), and take part in some family activities.
Our campsites are in the dry camping section but the campground does have water spigots and a dump station (dripping grey or black waste water is not allowed). AT&T is the only service provided that works at the campground.
This event will be for 15 families.
Your Hangout Ticket gets you access to:
Arts, Crafts, and Activities
Group Field Trip
Adult Coffee Talk and BYOB
Campfires
Ending Celebration
and much more!