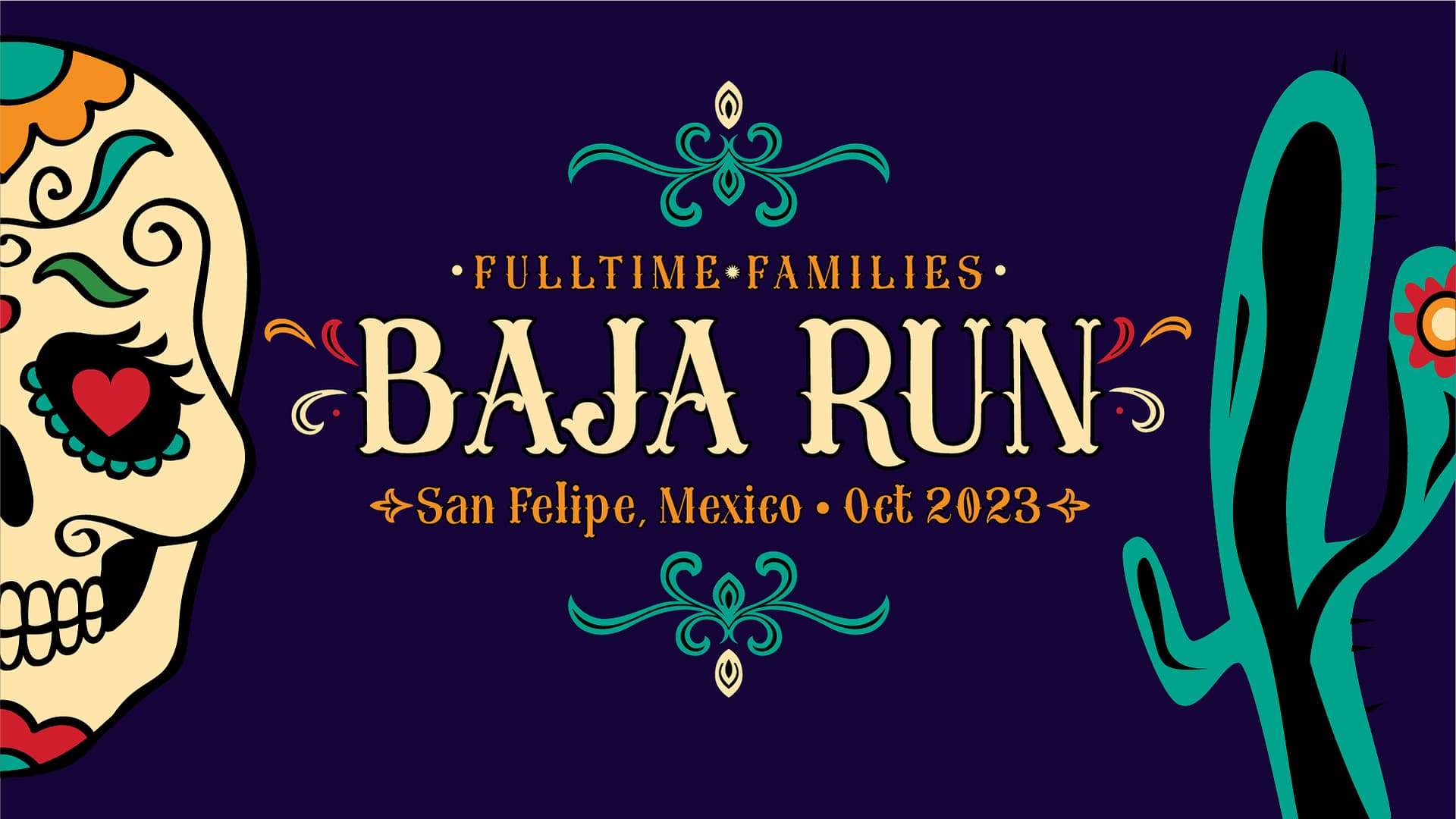 Mexico ROAM Rally 2023
October 22nd – November 6th 2023
Yuma, AZ to San Felipe, MX
We are so excited to head back to San Felipe this year!  This unique rally will start off in Yuma, AZ at the Fairgrounds where we will spend four days participating in rally activities, educational seminars and getting to know each other. Then we will head south to Baja California for eleven days of sun and fun at Victor's beach front resort.
Yuma County Fairgrounds is located on the east side of the city and is close to shopping, restaurants and grocery stores, making it a perfect spot to stock up before heading south. There will be a choice of rv sites that are boondocking style with water available for use or water and electric sites.
Victor's RV Park is located on the gorgeous sandy beaches of the Gulf of California. It has a on site restaurant and bar with direct access to the beach with palapas for shade. Within walking distance to the Malecon for tacos and anything else you might need during your stay! At Victor's you will have the option to dry camp or have full hook ups (limited quantity).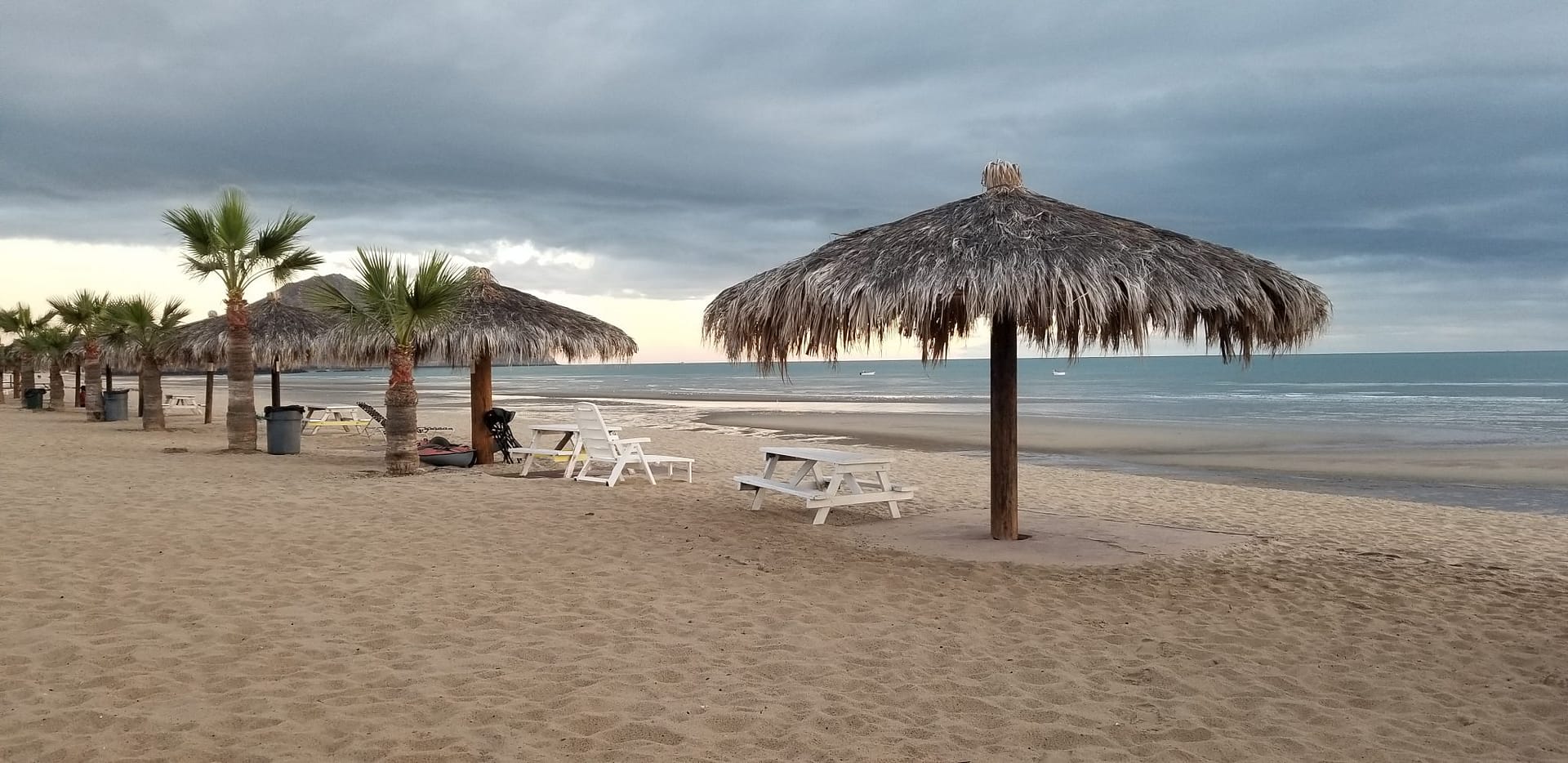 What are the benefits of a ROAM rally?
Driving plan provided
Planned educational activities and seminars
Field trips with friends
Safety in traveling in a group
Your favorite rally activities, in a brand new setting
Your Rally Ticket gets you access to:
Rally Sticker for your RV
Rally Guide
Name Badges and Lanyards
Kid Themed Arts, Crafts, and Activities
Bonfires, S'Mores, and Campfire discussions
Dance Party
Kids Marketplace
Parade of Homes
Adult Coffee Talks and BYOBs
Raffle Prizes
Open and Closing Ceremonies
and much more!
FAQS:
– "How much will the event cost?"
Event tickets will be $130 per person. A Lifetime Member perk is a 10% discount on all event tickets. Camping will be $585 for the two weeks.  Camping in Yuma will be dry camping or water/electric only.  Camping in San Felipe is full hook up (30amp only).
– "Will I need a test to get into Mexico or back into the US?"
At this time there are no requirements to get tested if you are crossing into Mexico or the US by land. If that changes we will notify everyone of the new requirements.
–"Is there a dump station available in Yuma?"
Yes, there is access to a dump station at the Yuma Fairgrounds.
–"Will there be internet for me to work?"
We were able to check emails and such from the campground wifi but definitely not stream. Many families purchased a SIM card in Mexico and were able to use that for internet needs while in San Felipe.  Starlink worked very well for those that used it last year!  If you need to work it can be done but may we suggest taking vacation??
–"Is it safe to go to Mexico?"
We just spent the entire winter in Baja, traveling all the way down to La Paz, and felt safe the entire time. We do use extra precautions such as traveling in numbers and not driving after dark. No family from the previous rally ever expressed feelings of being unsafe either. You need to do what you think is best for your family though.
-"Should we expect additional fees to travel to Mexico?"
There are some additional fees you should be aware of prior to crossing the border.  First, everyone in your family will need passports or passport cards.  You will also need to purchase Mexican vehicle and RV insurance.  While it's difficult to determine the cost of insurance due to the amount of variables they use, last year people paid anywhere from $100-$1000 for their insurance.  If desired, you can get a quote prior to signing up.  Additionally, each member of your family will need to purchase an FMM (which is like a visa) at the border for approximately $33/person.
---
Members Only!  If you're not a member yet, click here to join now.
---
Step 1:  Sign Up for the Rally
Registration will open March 14th for Lifetime Members and March 16th for Annual Members. We do expect this event to sell out.
Please note: You need to select your correct rig size or you risk forfeiting your spot.
Step 2:  Join our Event Facebook Group
Once you Register, feel free to join the Facebook Group for the event and start making connections with fellow travelers!
GOT QUESTIONS?  Check out our Rally FAQs
Want to see Videos from past Rallies?  Check out our YouTube Channel for videos from other attendees. Here is a direct link to our video from the FTF Mexico ROAM Rally 2019: https://youtu.be/qjVh9Xl1hrw.
Rally Fee Refunds:
Cancel before August 22nd, 2023 for a refund of rally fees minus $50.
Cancel between August 22nd, 2023 – September 22nd, 2023 for a 50% refund of rally fees.
Cancellations after September 22nd, 2023 will not be refunded.
Camping Refunds:
Cancel before August 22nd, 2023 for a full refund of the camping fees.
Cancel August 22nd, 2023 or after and camping fees will be refunded minus 15% cancellation fee.
---