One of the best things about traveling with kids is that you have the chance to give them all kinds of hands-on learning opportunities. Obviously, RVing as a family means spending more time outside getting dirty and exploring nature. However, it also means heading into new towns and cities and checking out what each one has to offer.
In many cases, these towns and cities have some super cool educational attractions, making adventuring into these places an amazing opportunity for homeschoolers. After all, visiting a science museum or a zoo is better than sitting down with a textbook any day.
Some of the very best of these educational attractions are the many science museums that dot the country, and we definitely recommend visiting as many science centers as you can find.
Looking to plan your travels around our country's science museums? If so, you'll want to make sure to include the best of the best. Honestly, there are so many awesome science museums in the US that whittling down to just the very best is nearly impossible. That said, we went ahead and took on the challenge in order to help you better plan your travels.
Without further ado, we give you the top 8 science museums in the good ol' USA.
#1: Museum of Science and Industry (Chicago, IL)
The king of all science museums, the Museum of Science and Industry in Chicago is simply incredible. The building might be even bigger than the Museum of Science in Boston, and you will want at least two days to see it all.
Favorite exhibits include the weather room, the mirror maze, and the submarine (pay a bit extra to actually board the sub). However, there are so many things to see and do, you'll likely find your own favorite thing.
The museum is entertaining for people of all ages and even includes a dedicated section for very small children. Just try to visit during the week to avoid enormous crowds!
#2: Museum of Science (Boston, MA)
Next, we'll head way up north to Boston, Massachusetts, where the Museum of Science lives. This incredible museum tops "best of" lists left and right and has thousands of glowing reviews, and once you see it, you'll understand why.
For starters, this place is huge. One could easily spend a full day or even two whole days checking out all of the amazing exhibits here. On top of that, the museum offers a variety of unique and interesting exhibits, and each and everyone will hold the attention of adults and children alike.
The human body section is especially neat, and the demonstrations that happen throughout the day are tons of fun for everyone. If you have a bug-lover in your group, be sure to visit the butterfly house as well!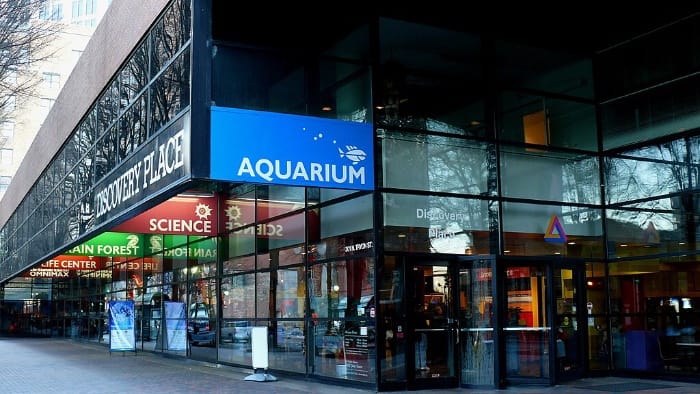 #3: Discovery Place Science Center (Charlotte, NC)
Located in Charlotte, North Carolina, Discovery Place Science Center is a fabulous museum that stands out from the crowd.
Interestingly, this museum has lots of live animals to enhance their exhibits, which makes the experience all the more memorable. They have hands-on areas where kids can experiment and craft, as well as microscopes for guests to use. The rainforest area is beautiful, and the new human health exhibit is simply wonderful.
While many of the exhibits in this museum do seem to be geared toward kids, most adults are pleasantly surprised by just how much fun they have at this awesome attraction once they jump in and start playing (and learning!) alongside their little ones.
#4: COSI — Center of Science and Industry (Columbus, OH)
A frequently updated museum that has been around for many years, the Center of Science and Industry (aka COSI) is an out-of-this-world attraction.
The brand new dinosaur exhibit is completely up-to-date and includes all kinds of new and interesting information. Other permanent exhibits include a space area, an ocean area, a place to learn about energy, a kid-specific area, and much, much more.
We love the rotating exhibits, which tend to be quite unique. We also love the many events hosted by the museum.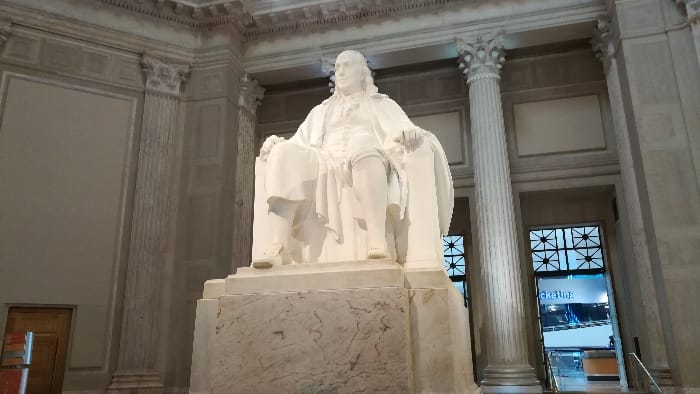 #5: The Franklin Institute (Philadelphia, PA)
Set in a gorgeous historic building in the beautiful historic city of Philadelphia, the Franklin Institute is a well known science center that every traveler should make a point of seeing.
The museum has daily programming that engages visitors and helps get them excited about science. The human body room is great and even features an enormous human heart that guests can walk through. Train lovers will adore the training room, and the electricity exhibit is fascinating. Additionally, we love the observatory where you can check out the sun or the evening sky.
If the usual exhibits aren't enough, look into paying a bit extra to visit one of the museum's escape rooms, or visit during one of their "Marvel Nights" events.
#6: Exploratorium (San Francisco, CA)
Often touted as one of the best attractions in San Francisco, the Exploratorium should definitely be on your California to-do list.
Presenting science in a hands-on and sometimes quirky way, this popular attraction is well worth a visit. Play with your shadow, mix your face with a friend's, or experiment with color. Everything in this place puts the focus on learning through fun, and everyone who visits is sure to have a blast.
Just like the other museums on this list, it is a full day of exploring, so be sure to account for that when planning. Luckily, it's so well located that finding an amazing San Francisco meal after your long visit will be a cinch.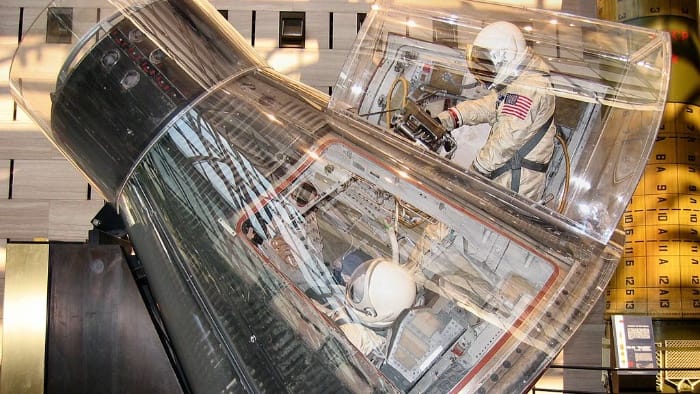 #7: National Air and Space Museum (Washington, D.C.)
The National Air and Space Museum in Washington, D.C. is simply amazing. Like all of the Smithsonian museums, this is an absolutely fantastic place to learn about the world. Also like the other Smithsonian museums, this attraction offers free admission to all visitors, making it a very cost-effective way to spend the day.
The exhibits on the history of flight are fantastic, as are the exhibits on space travel. We enjoyed every moment of our time in this museum, and know you will as well.
#8: California Science Center (Los Angeles, CA)
Another fabulous California attraction, California Science Center is an awesome place to go during your time in the LA area. We adore the Creative World exhibit, which explores how humans use creativity to adapt to their environment. The air and space exhibits and many live demonstrations are also fantastic, and the rotating exhibits keep things fresh and interesting.
Be sure to see Space Shuttle Endeavor while you're there, and if the weather is nice, a walk in the rose garden can be a great way to take a break from the hustle and bustle.
Other Amazing Museums
While the science museums listed above are the best overall options in the US, there are plenty of other incredible places worth exploring across the country. Most of these are well worth visiting, so don't rule them out simply because they didn't make the cut. In particular, we feel the following museums deserve a special mention:
Lowell Observatory (Flagstaff, AZ)
Science Museum Oklahoma (Oklahoma City, OK)
Explora (Albuquerque, NM)
Science City (Kansas City, MO)
The Health Museum (Houston, TX)
Space Center Houston (Houston, TX)
Science Museum of Minnesota (Saint Paul, MN)
Tech Museum of Innovation (San Jose, CA)
Arkansas Museum of Discovery (Little Rock, AR)
Liberty Science Center (Jersey City, NJ)
California Academy of Sciences (San Francisco, CA)
Montshire Museum of Science (Norwich, VT)
Maryland Science Center (Baltimore, MD)
Oregon Museum of Science and Industry (Portland, OR)
The Bakken Museum (Minneapolis, MN)
New York Hall of Science (Queens, NY)
Pacific Science Center (Seattle, WA)
St. Louis Science Center (Saint Louis, MO)
Arizona Science Center(Phoenix, AZ)
Saving Money when Visiting Science Museums
While visiting science museums is tons of fun and a great educational opportunity, it can also get really pricey, really fast. Some of the best museums charge $20 or more per person, and that adds up quickly. Because most families can't afford to pay this much on each and every visit, it's important that they find ways to save money on their museum adventures.
Fortunately, there are ways to go about this.
Free museum days are one option and are available at a surprising number of museums. Therefore, we highly recommend checking for this option before shelling out tons of money on a visit to a museum.
That said, free museum days aren't always available, and even when they are, you won't necessarily be able to visit during these designated times. This is where a reciprocal membership comes in really handy. If you're looking to save on science museums specifically, the ASTC reciprocal program is the best option for you. This program includes tons of science centers and museums, including many of the ones listed in this article.
Want to find even more amazing science centers around the US? This super cool map shows the best science and technology centers by state.
Want to learn more about taking advantage of ASTC and the other reciprocal program options? Be sure to read our post on this topic!
Looking for even more fun travel destinations? Check out these 41 things to do in Destin, Florida with kids.