FULLTIME FAMILIES BRANCHES
Joining Fulltime Families is a wonderful way to make connections while traveling full-time. The Fulltime Families group is so tight-knit that many people claim they couldn't continue this lifestyle without the community it provides. This is wonderful to hear, and exactly what the group was created for.
That said, Fulltime Families has grown tremendously in only a few years. This means finding "your tribe" within the tribe has become a bit more difficult. This is where Fulltime Families Branches come in. Branches provide an enormous amount of value and definitely help foster even more meaningful connections between Fulltime Families members.
Want to know more about branches? Read on!
Fulltime Families Branches are sub-groups of the main Fulltime Families group. They provide members with a way to connect over common interests and lifestyle choices, and therefore help spark new relationships and nurture others.
There are two different categories of Branches.  1) Location Based Branches and 2) Interest Based Branches.  All are available to paid Fulltime Families Members, you can join here.
Each branch has a dedicated Facebook page where members of the branch can chat and share ideas that are related to the branch topic. On top of that, many of the branches host special events both independently and during the larger Fulltime Families rallies and events. For example, the Fulltime Families Family Reunion Rally will likely include fires hosted by various branches where members can connect in person.
There are currently 8 regional branches. These are facebook groups where you can connect with others in the area, ask for tips on things to do, or get advice on route planning. The fellow members in these groups are extremely helpful if you find yourself in a bind as well. Every week someone has a break down or tire blowout that they post in the location groups and another FtFer comes to the rescue to help in any way they can! This is why we love this community! Below you will see the map of the groups along with the links to each.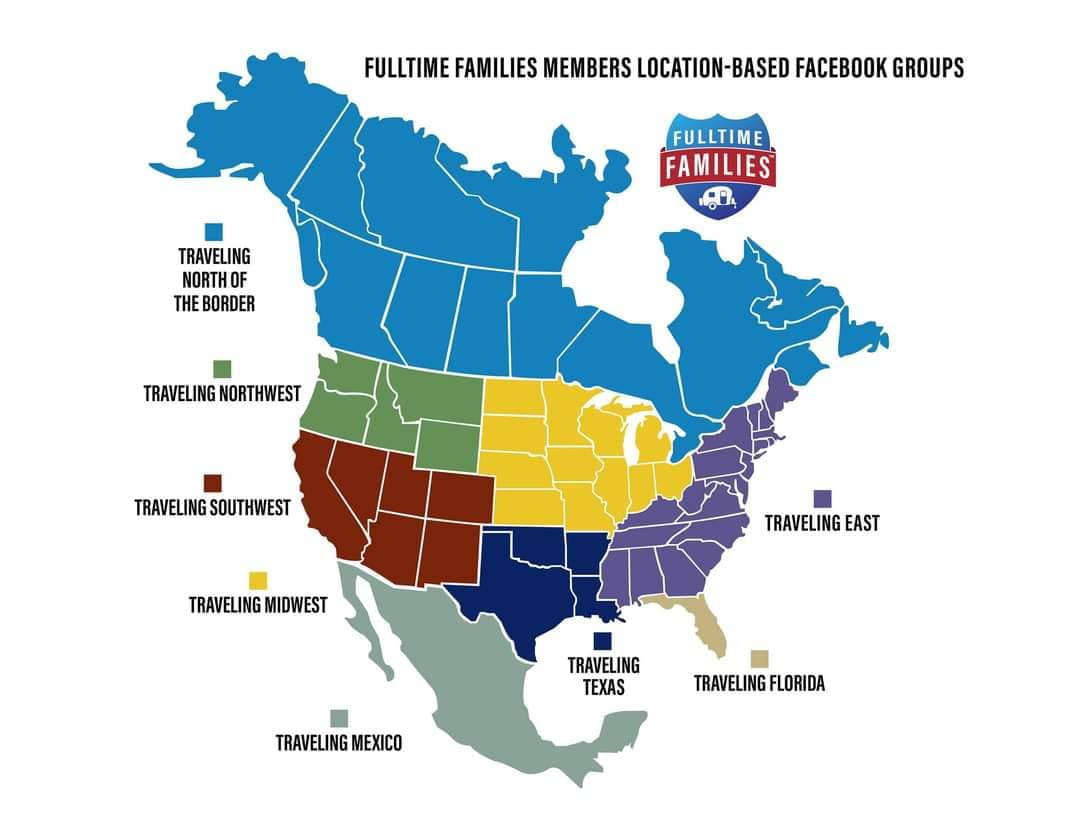 There are currently 26 branches, and we are always open to new branch ideas. Each one has a very specific focus and brings something special to the community.
This is all great, but many people are left wondering why they should join a branch when the larger Fulltime Families community has served them perfectly well. This is understandable. After all, if something isn't broken, why fix it? However, branches can provide so much more in terms of connection.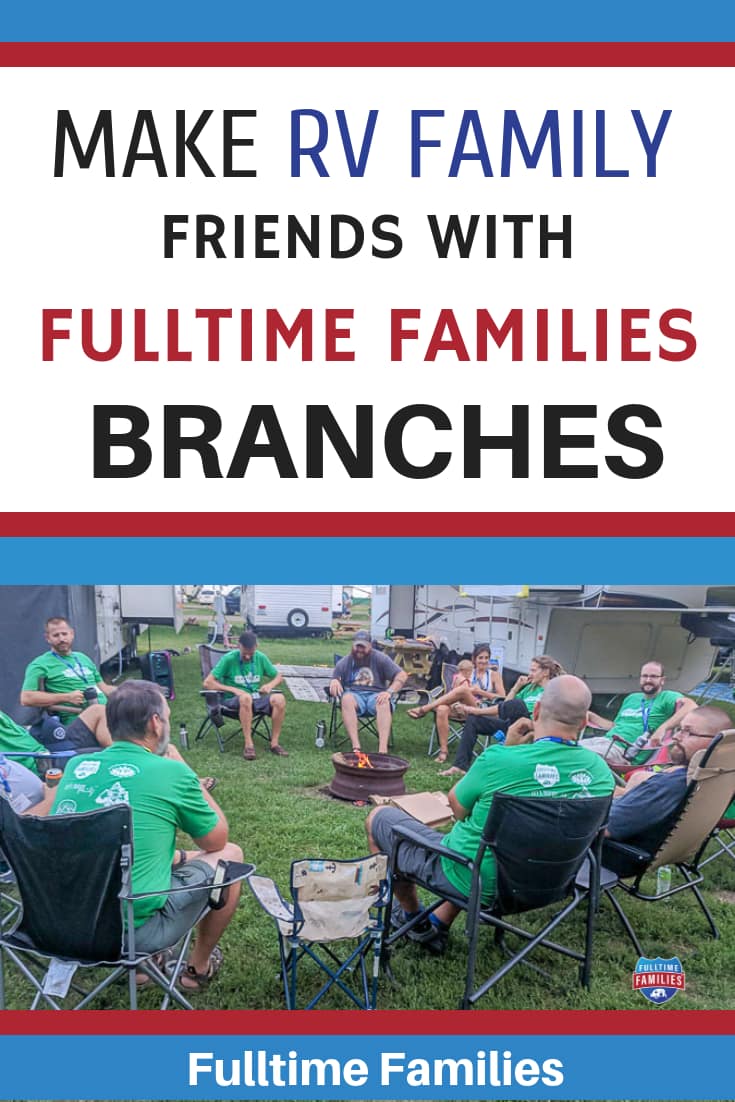 Joining a branch means you will be joining a community of people with common ground. This makes it easier to connect and can set the stage for some very strong bonds. Additionally, many of the branches are amazing resources, providing members with a great place to go for information on a particular topic.
For instance, the Fulltime Filmers Branch page is very active, with many of the posts discussing camera and lens types as well as tips on using YouTube. This is perfect for anyone still learning the ropes, or even for seasoned pros who are just seeking new ideas.
"Fulltime Families has provided the opportunity to find and nurture a sense of community within the lifestyle for us who have left their traditional community. With it being such a large and diverse group, Fulltime Families branches allow members to seek out a more intimate connection with fellow travelers who share the same interests and beliefs. Being part of the Secularist branch has allowed me a safe place to commune with new like-minded people and has enhanced long-standing friendships as well."
—Katie Randol (FtF member)
"Joining the FTF Filmers branch gave us friends and resources that helped us reach our storytelling goals! Being part of a community of people who are interested in the same things you are, living a similar lifestyle, and overcoming the same challenges makes such a huge difference when you're traveling and don't have that locally."
—Tammy Smith (FtF member)
Any paying member of Fulltime Families can join branches. There is no limit to how many you may join as long as you are genuinely interested in the focus of that branch. There is also no additional fee to be a part of any of the branches. To join, simply search for a specific branch group on Facebook and request to join, making sure to answer the questions before submitting your request (you will need your Fulltime Families member number).
Ready to Find Your Tribe?
Fulltime Families Members get access to the best resources, community and discounts.
Once your request is approved, you'll have access to a new awesome branch community. Be active in the community, ask questions, share suggestions, attend events, and plan meetups. The more active you are, the more you'll get from your Fulltime Families branch experience!
>> Just starting your full-time RV adventure? Head here for more great information.! <<