Tupperware By Rebecca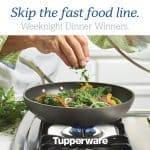 Let me help you get your RV ready to go! Keep your food fresh longer with some amazing Tupperware products for your pantry, fridge, and freezer.
We all know our RV's are short on space. Let me help you get the most out of the space you have! Whether you need to organize your pantry or fridge, I've got just the products to help. Tupperware is more than just storage, it's cooking, baking, and microwaving too! Just need a quick item hop on over to my website and get your items shipped right to you, wherever you are. Looking to earn some free rewards? Host a Facebook or catalog party! With generous rewards and freebies Tupperware parties are lots of fun!
Send Message to listing owner
Tupperware By Rebecca