This article may contain compensated links, please read our disclaimer for more information.
October is here, and that means Halloween is just around the corner. Whether you've just hit the road recently or have been traveling for years, you may be wondering what to do to celebrate this spooky holiday this year.
Fortunately, there are tons of options. In fact, we'd even go so far as to say that being a traveling family opens up a whole new world of Halloween celebration possibilities!
Looking for something to do with little ones? There is definitely something for you out there. Hope to entertain a gaggle of teens instead? There are options for that as well. To top it all off, there are also several awesome ways to incorporate your on-the-road Halloween celebrations into your roadschooling.
Here are some of our favorite ideas.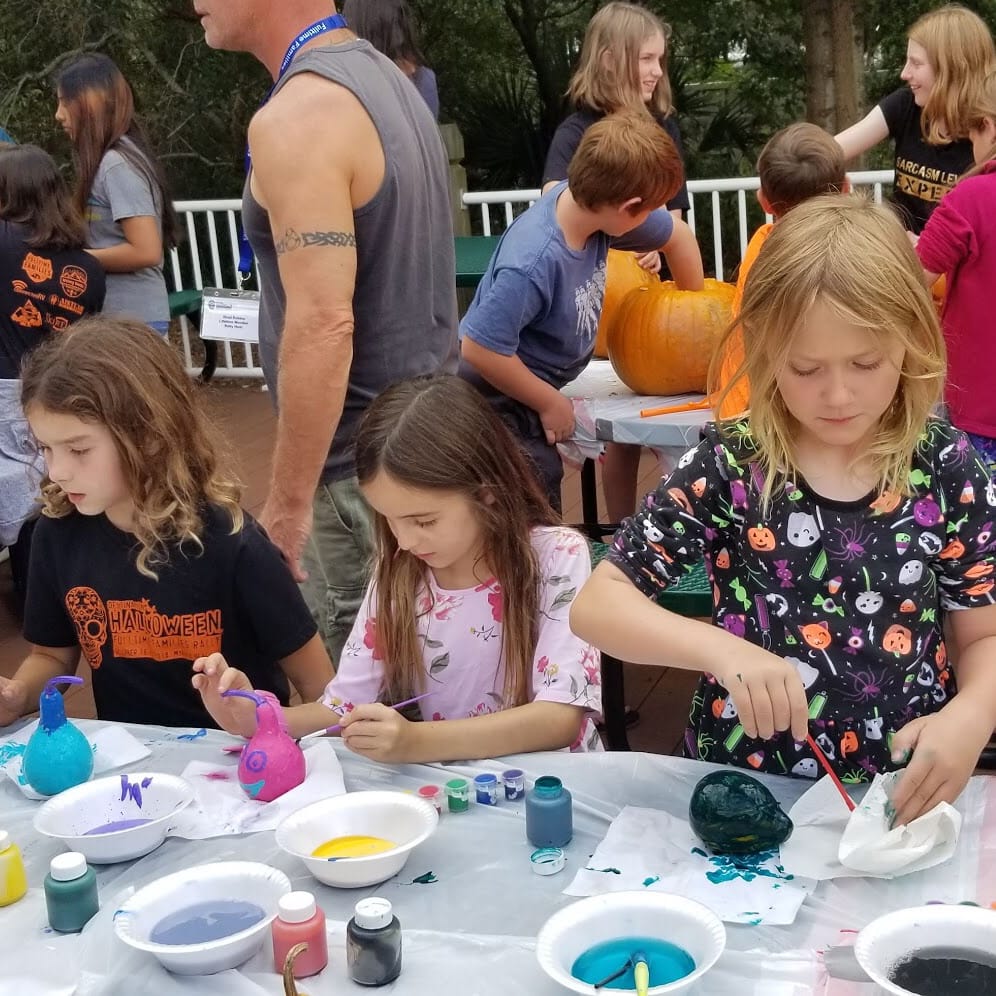 Fulltime Families Events
Fulltime Families loves celebrations! Therefore, you can bet that we will be hosting an event or two over the Halloween holiday.
Whether you choose to attend a rally that is happening during Halloween, our annual trick-or-treat event in Celebration, FL, or even a smaller hangout with FTF members, you're sure to have a blast celebrating with us.
Neighborhood Trick or Treating
Not able to attend a Fulltime Families event? That's okay! There are tons of other options.
One great one for younger kids is neighborhood trick-or-treating. Most cities have a couple of neighborhoods that are well known for their excellent Halloween decorations. Seek these neighborhoods out and join the crowds of costumed kiddos hoping for candy.
Community Events
Of course, there is also the option of attending a community event in whatever area you happen to be staying. Fall festivals, "trunk-or-treat" events, and costume contests are just a few of the events that may be happening near you.
To find out what is going on around you, consider joining a local Facebook group, look at the bulletin boards at local libraries or coffee shops, or simply ask the locals.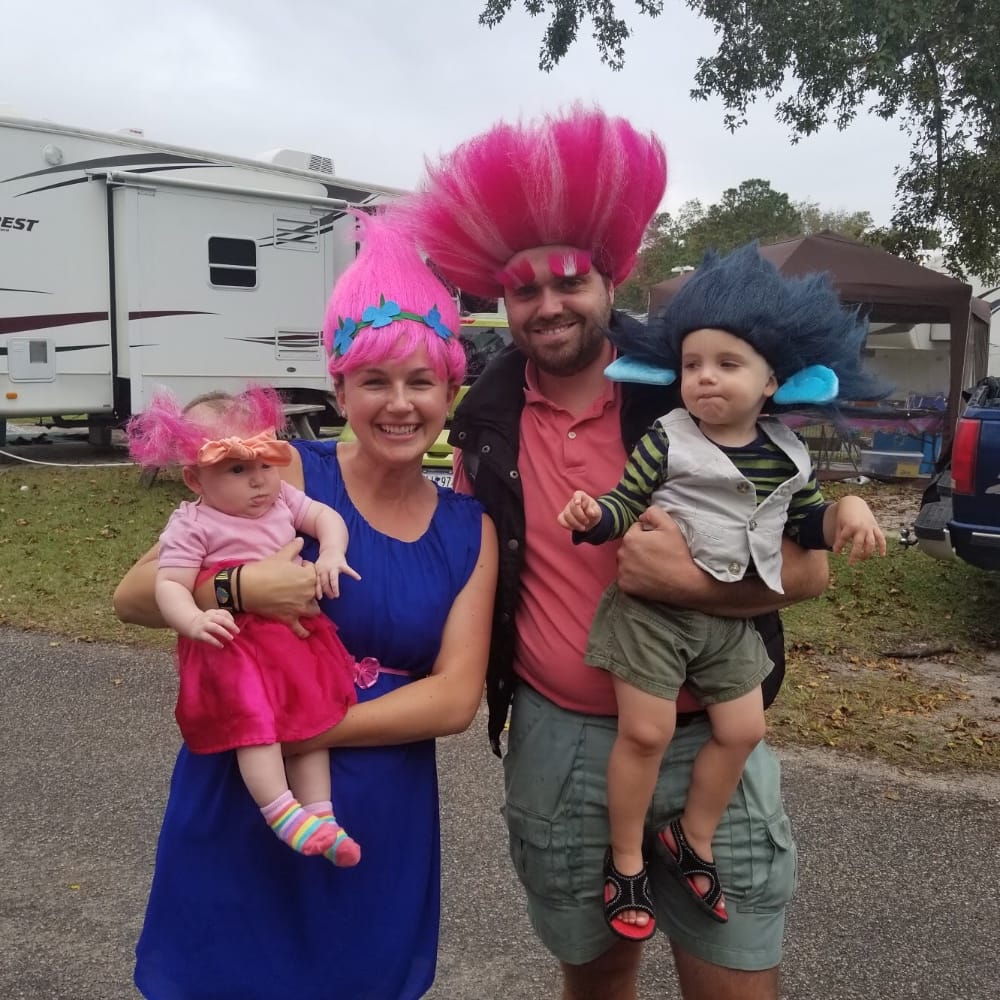 Campground Celebrations
Prefer to stay closer to home? Many campgrounds also host special Halloween events. For instance, many of the Thousand Trails locations host parties, trick-or-treating within the campground, hayrides, and even haunted houses or forests.
Taking advantage of this campground fun is a great way to have some simple, inexpensive fun the whole family can enjoy.
Incredible Haunted Houses
Prefer to use the fact that you're traveling to seek out the best of the best in terms of Halloween fun? One way to go about this is to find the ultimate haunted house. There are tons of amazing haunted houses across the country. Below are some of the most well done (but also scariest) options:
Of course, this particular option is best for teens and adults, as these are definitely some of the creepiest attractions in the country.
Farms and Orchards
If you have younger kids in your party, you'd be much better served seeking out the best farms and orchards in the country for your Halloween celebrations. There are dozens of excellent pumpkin patches, apple orchards, and corn mazes in the US. Why not pack up your home-on-wheels to visit one of these?

Other Super Cool Events
Those who are willing to travel for their Halloween fun might also consider traveling to an elaborate event or two. You might be surprised at just how elaborate some places get when planning their Halloween parties and events.
These are just a few of the awesome family-friendly options that come to mind:
Roadschool Opportunities
Roadschooling parents are always on the lookout for ways to tie education into their day-to-day life. The more you do this, the more you realize that nearly everything you do can be made educational in some way, shape, or form.
Halloween fun is no exception. In fact, there are a number of awesome ways to tie Halloween into your roadschooling this month.
Try these resources to get started on this:
For Younger Audiences
For Older Audiences
For Everyone
Fulltime Families is a participant in the Amazon Services LLC Associates Program, an affiliate advertising program designed to provide a means for sites to earn advertising fees by advertising and linking to amazon.com, amazon.co.uk, amazon.ca. Amazon and the Amazon logo are trademarks of Amazon.com, Inc. or its affiliates.