Date/Time
Date(s) - 09/06/2018 - 09/09/2018
All Day
Location
Sid Turcotte Park
Categories
2018 Fulltime Families Canadian Rally
"FTF Rally Eh?"
Its here!  The Fulltime Families Canadian Rally is happening again!  Fulltime Families is so excited to announce the 2018 Canada Rally occurring in Mattawa, Ontario.  We are especially excited since Sid Turcotte campground is owned by a member of this very community of Fulltime Families.  Not only are the Fosters members of the community and hosting this event, but they are also Fulltime Families Ambassadors!  Needless to say, we are very happy they are hosting this event.
The 2018 Canadian Rally will be September 6-9, 2018. 

US residents get a favorable currency exchange.  For example, a $45/night (Canadian) site fee, will cost about $34/night (US)
The campground is located on 2,000 feet of the scenic Mattawa River, and walking distance to the picturesque town of Mattawa.
This is a members only event.   Join FtF first by clicking here.
There are three steps to reserve your place for the Fulltime Families Canadian Rally:  (1) Tell us you are coming!  (2) Reserve your Rally tickets. (3) Purchase your T-shirts and stickers.
1. Tell us you are coming!
This form will tell us you are coming to the Rally and also reserve a campsite at Sid Turcotte Park Campground.  Based upon the information you submit, Sid Turcotte Park campground will reserve a campsite for you and contact you for a deposit.
2. Reserve your Rally Tickets 
(Charter and Lifetime members should contact Fulltime Families for their discounted rates:  Support@FulltimeFamilies.com )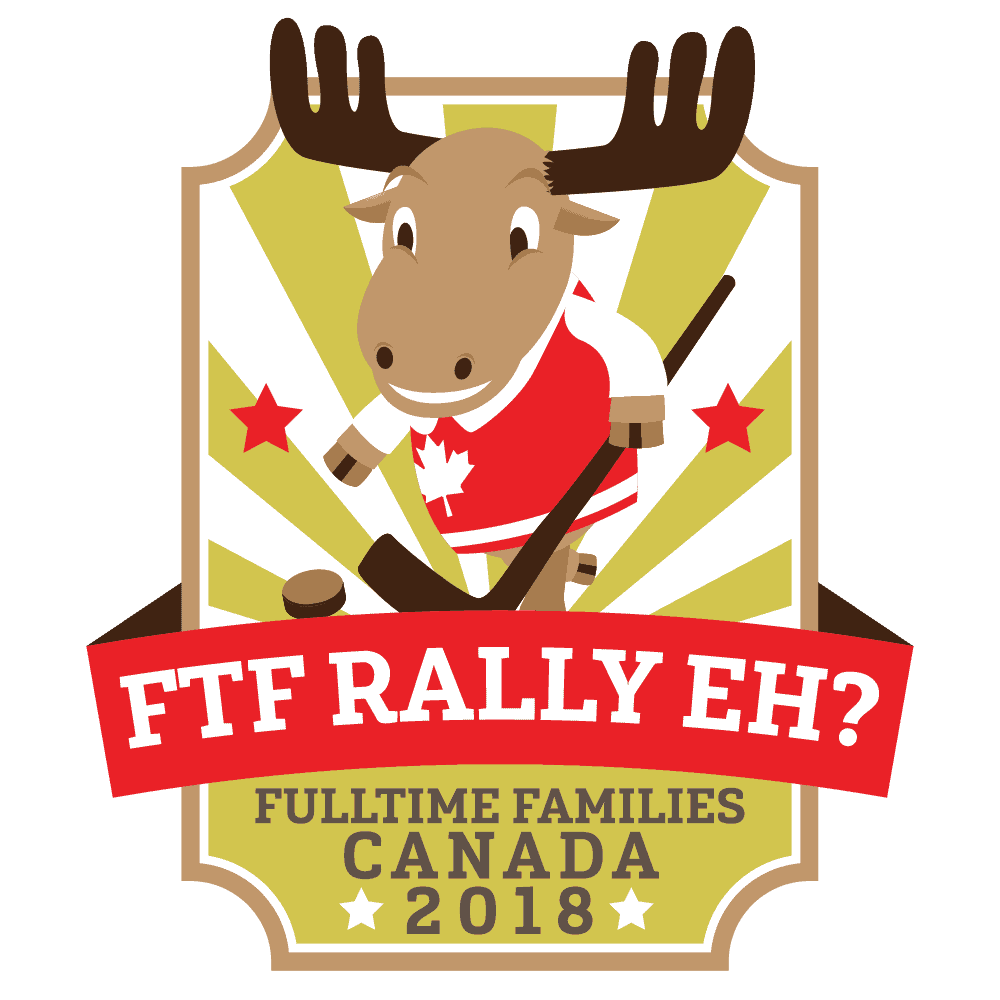 2018 Fulltime Families Canadian Rally
Tickets for the 2018 Fulltime Families Canadian Rally occurring at Sid Turcotte Park in Mattawa Ontario.
Price Per Person - Ages 2 & Under FREE
3. Purchase your T-Shirts and Stickers (Optional):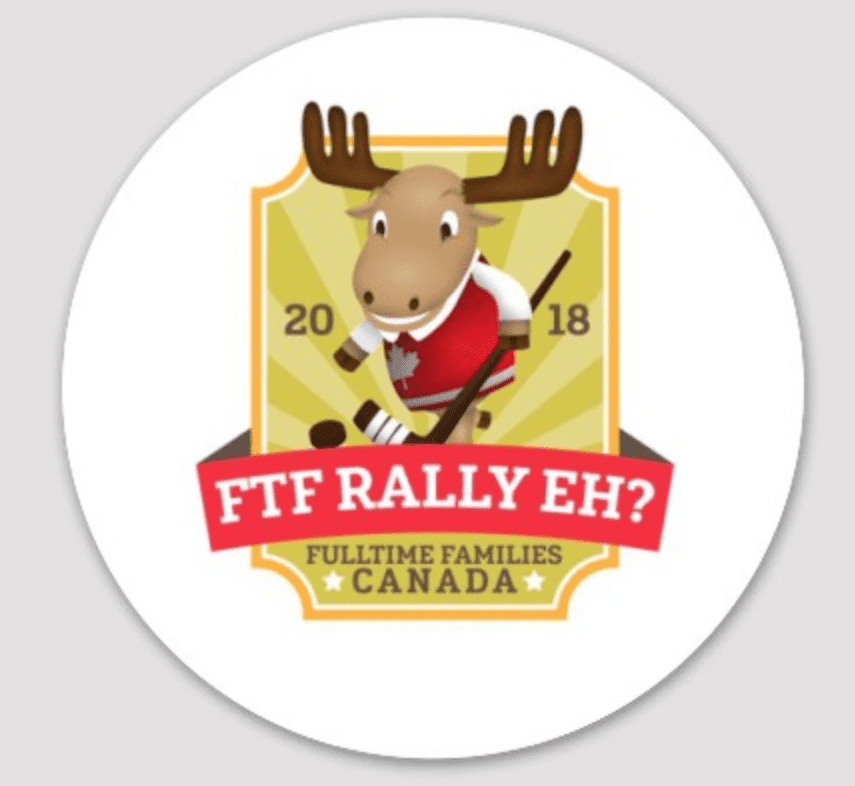 Stickers for the 2018 Fulltime Families Canadian Rally
FREE gift for attending! We will be printing stickers of the Canadian Rally logo.
They are indoor/outdoor stickers, and oval in shape. They will be delivered in person at the Rally.
---
What are the cancellation policies for this event?
Rally Fee Refunds:
Cancel before July 6th, 2018 for a full refund of rally fees minus a $10 cancellation fee.

Cancel before August 6, 2018 for a 50% refund of rally fees.

Cancellations after August 6, 2018 will not be refunded.
Camping Refunds:
Please refer to the host campground regarding their refund policy.  Fulltime Families has no control over campground refunds.
Tee Shirt Refunds:
Full refund prior to August 6th, 2018, when shirts are ordered.  After the order has been placed, no refunds are available.   However, shirts can be shipped to you for the cost of the additional shipping.  (usually $6 per shirt)