Date/Time
Date(s) - 10/08/2018 - 10/13/2018
All Day
Location
Albuquerque International Balloon Fiesta
Categories
2018 Balloon Fiesta Rally
"Up and Away"

Fulltime Families is excited to announce the Balloon Fiesta Rally occurring at the 2018 Albuquerque International Balloon Fiesta.
The Albuquerque International Balloon Fiesta will be occurring from Oct. 6-14, 2018. 

The Fulltime Families Rally will be occurring from Oct. 8-13, 2018.
The "Post Rally" will occur from Oct. 14-15, 2018.  (optional)
Some members will also arrive early to experience the Balloon Fiesta before the Fulltime Families Rally.
This is a members only event.   Join FtF first by clicking here.
There are four steps to reserving your place for the Fulltime Families Balloon Fiesta Rally:  (1) Tell us you are coming!  (2)Reserve your Rally tickets. (3) Purchase your T-shirts and stickers, if desired.  (4) Book your camping reservatio
1. Sign Up for the Wait List-
Email jill@fulltimefamilies.com to be added to the wait list.
2. Purchase your T-Shirts (Optional):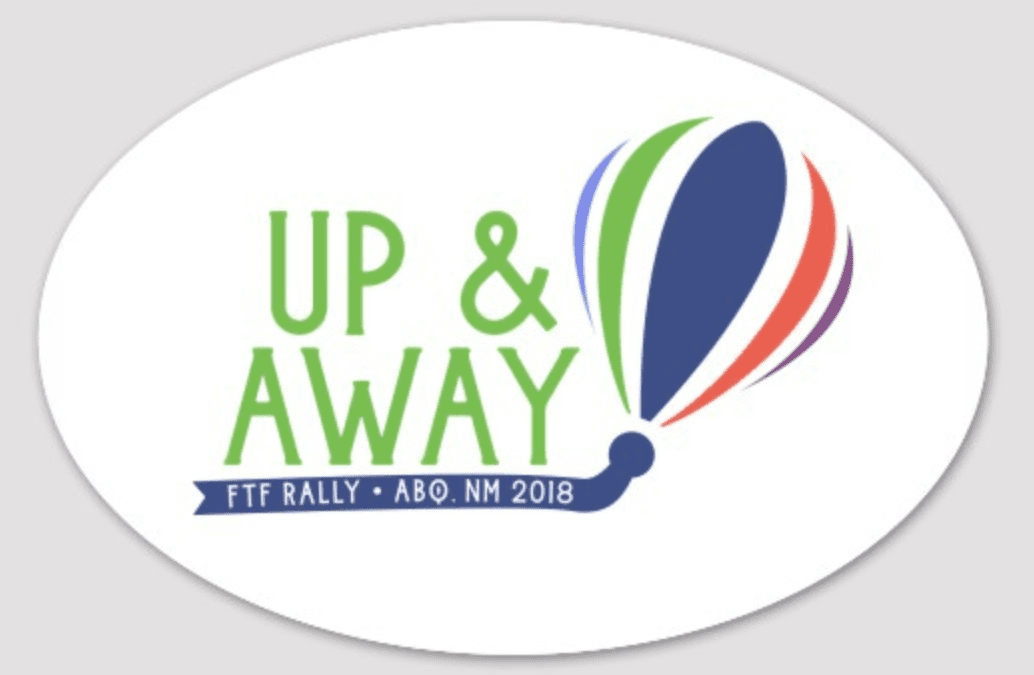 Stickers of the 2018 Fulltime Families Balloon Fiesta logo
FREE gift for attending! We will be printing stickers of the Albuquerque Balloon Fiesta logo.
They are indoor/outdoor stickers, and oval in shape. They will be delivered in person at the Rally
3. Information about RV Sites
VERY LIMITED SPOTS AVAILABLE AT THE BALLOON FIESTA.  BOOK TODAY.  Families interested in attending this event are encouraged to make their reservations with the Balloon Fiesta immediately.   http://www.balloonfiesta.com/guest-guide/rv-information
In the comments and terms and conditions make sure to list you are with the  Fulltime Families Group.
The standard camping rate is $35.00 per night (dry camping) (South RV Lot).
What are the cancellation policies for this event?
Rally Fee Refunds:
Cancel before August  7th, 2018 for a full refund of rally fees minus a $10 cancellation fee.

Cancel before September 7, 2018 for a 50% refund of rally fees.

Cancellations after September 7, 2018 will not be refunded.
Camping Refunds:
Please refer to the host campground regarding their refund policy.  Fulltime Families has no control over campground refunds.
Tee Shirt Refunds:
Full refund prior to August 7th, 2018, when shirts are ordered.  After the order has been placed, no refunds are available.   However, shirts can be shipped to you for the cost of the additional shipping.  (usually $6 per shirt)