Date/Time
Date(s) - 05/10/2018 - 05/13/2018
All Day
Location
America's Best Campground
Categories
2018 Fulltime Families Midwest "Showbiz" Rally
May 10th – 13th
Pre-Rally Start 5/8
America's Best Campground, Branson MO
This is a Members only event:  Not an FtF Member yet, please join FtF first by clicking here.
NEW Field Trip Signup Form:

Fritz Adventure Field Trip: Fulltime Families Showbiz Rally 2018
Field trip to Fritz Adventure during the 2018 Fulltime Families "Showbiz" Rally in Branson, MO. Discounted price for Fulltime Families. All prices are per person and includes sales tax. Adults and Children are $20.00 each.
There are three steps to successfully register for this event:  First, purchase Rally tickets for each member of your family. Second, purchase your Tshirts and stickers.  Third, reserve your campsite directly with the campground.
Step 1: Reserve your Rally: ( Price is per person attending the event.)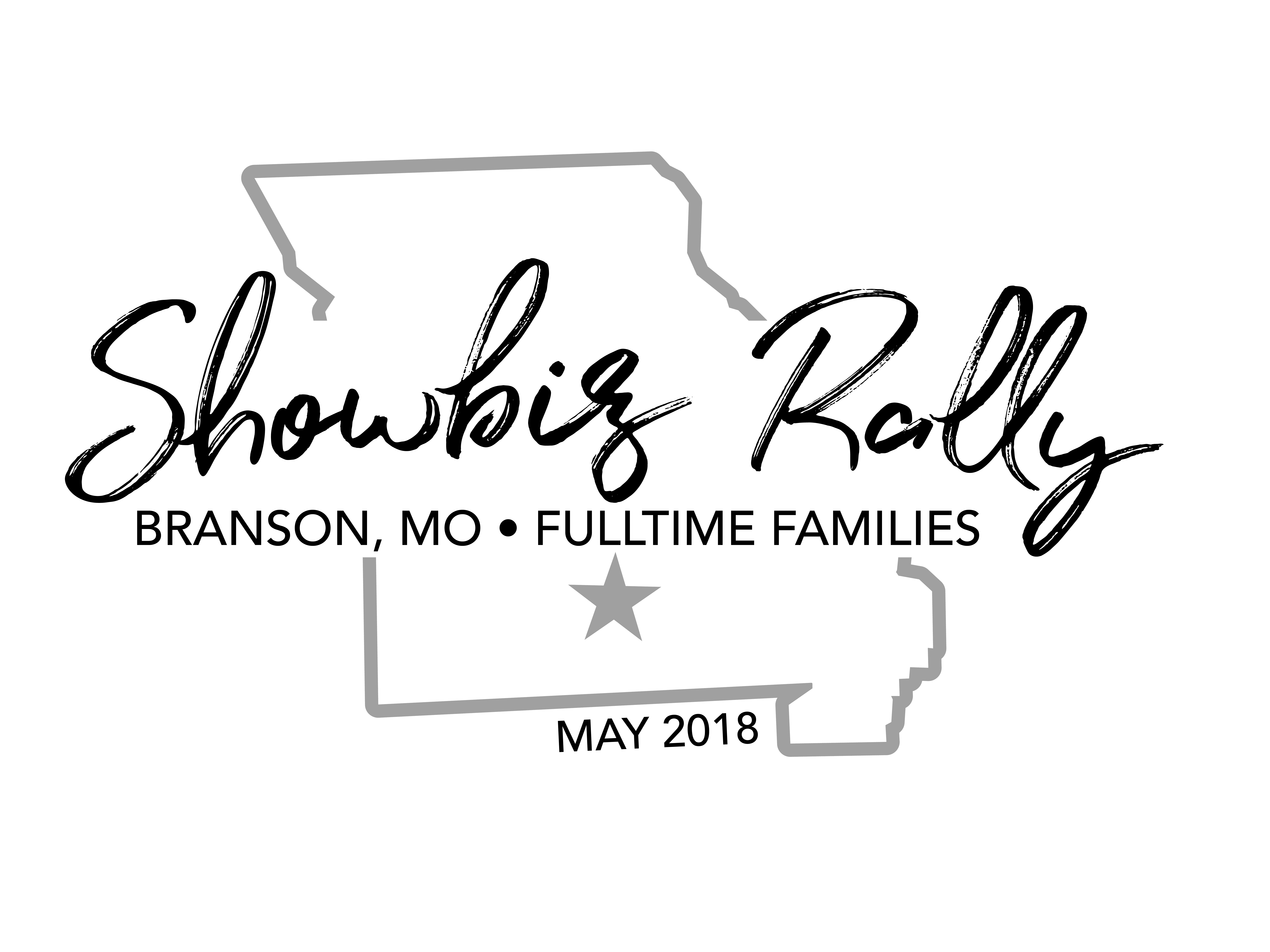 2018 Fulltime Families Show Biz Rally Branson MO
Hosted at ABC Campground in Branson MO
Price Per Person - Ages 2 & Under FREE
Step 2: Purchase your T-Shirts and Stickers: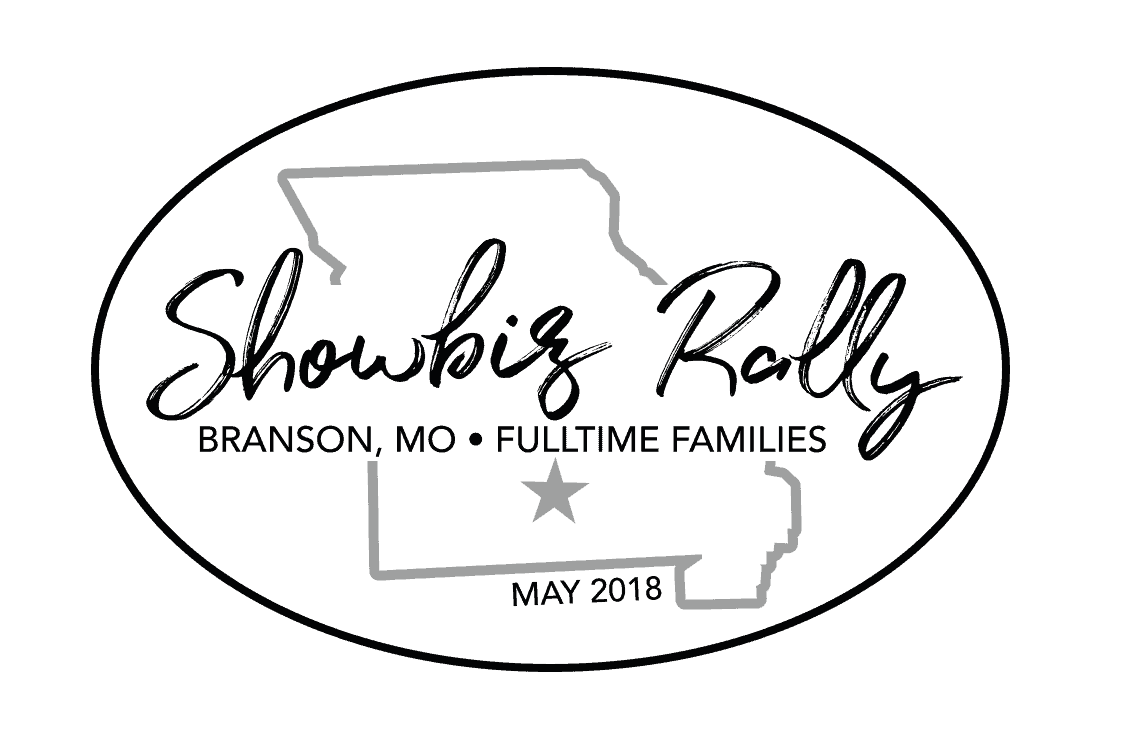 Stickers for the 2018 Fulltime Families Showbiz Rally
FREE gift for attending! We will be printing stickers of the Showbiz Rally logo.
They are indoor/outdoor stickers, and oval in shape. They will be delivered in person at the Rally.
Step 3:  Book your camping reservation:
Call America's Best Campground directly to make your reservations and tell them your with "Fulltime Families" to get the Rally Rate.  (800) 671-4399
What are the cancellation policies for this event?
Rally Fee Refunds:
Cancel before March 7th, 2018 for a full refund of rally fees with $10 cancellation fee.
Cancel between March 8th, 2018 – April 8th, 2018 for a 50% refund.
Cancellations after April, 9th, 2018 will not be refunded.
Camping Refunds:
Please refer to the host campground regarding their refund policy.  FtF has no control over campground refunds.
Tee Shirt Refunds:
Full refund prior to t-shirt order being placed.  After the order has been placed, no refunds are available.  Must pay additional shipping fee of $6 per shirt if you'd like your shirt shipped to you.
"Charter Members only" – Please email Jill  for your custom PayPal invoice.
"FtF Pioneer and Trail Blazer Lifetime Members", email Jill for your exclusive discount code before checking out.  Please allow 24 hours for an email response.