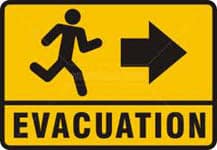 We've referenced our FtF Family Friendly Campground Directory (campgrounds that waive the kid tax for FtF Members) and reached out to several campgrounds for full-time RVing families in Florida looking for a place to evacuate to.
Here's what we have so far:
Please call the campground personally to verify appropriate sites for your needs are still available.
https://drive.google.com/open?id=1DQZwvqRbV6q0wJEUE8cqqLjstyM&usp=sharing
FLORIDA
Bonifay, FL
710 McGee Road
Bonifay, FL
Free field with hook ups
From a fellow FtF: "If they look on Google for the "memorial field of Bonifay", this place is two big fields at the corner of S. Depot Street and Mc Kinnon Avenue. Heading West on Hwy. 90, turn left at the Exxon (S. Depot Street) and go 1 1/2 blocks. The entrance is on the right. It's a small entrance, but swing wide to the left before entering and there will be no problem."
Jellystone in Madison, FL
All sites are $50 plus tax 10.5%
Cabins available / bring linens pillows toiletries
1051 SW Old St Augustine Road
I-10 & Exit 258
Madison,Fla 32340
850-973-8269
$25 plus tax 10.5% Includes use of bathrooms/showers
As long as we have city water service !!!
ALABAMA
Baldwin County Coliseum
44000 sq ft building (address is 19477 Fairground Rd, Robertsdale AL. 36547.( 251)947-3247. It has kitchens, bathrooms and will hold 2000 people comfortably and up to 5000 if needed. They also have outside shelters made for pets etc.
Talladega Superspeedway
3366 Speedway Blvd, Lincoln, AL 35096
Dry Camping
University Station RV Resort
3076 Highway 14
Auburn, AL 36832
20 -30 plus lots of drycamping
current nightly rate $40 per night f/h/up, $20 per night
334-821-8968 Debra, Kayla, Jill Owner
Hayfield can be dry camped on for free, ask for the HayField Dry Camping
Sweet Home Alabama Campground & RV Park
25882 Sailboat Rd
Andalusia, AL 36421
20 open spots 30 amp
2 paved areas dry camping
$40 hookups
$15 dry camping
(334)388-0342
Eric is the Owner
Eagle's Landing RV Campground
1900 Lee Road 137
Auburn, AL 36832
(334)821-8805, 5 spots f/h/u $47.70
Jennings Ferry Campground
1001 Jennings Ferry Rd
Akron, AL 35441
(205)372-1217 37 sites available, $22 per night
Logan Landing RV & Cabin Resort
1036 Paul Bryant Road
Alpine, AL 35014
(888)564-2671, availability, f/h/u $37.01 per night
White Oak Creek Campground
395 HWY 95
EUFAULA, AL 36027
(334)687-3101
State campground $24 per night
50 sites available
Kolomoki Mounds State Park
205 Indian Mounds Rd
Blakely, GA 39823
(229)724-2150
Hardridge Creek Campground
592 U.S. GOVERNMENT RD
ABBEVILLE, AL 36310
(334)585-5945
Lakepoint Resort State Park
104 Lakepoint Drive
Eufaula, AL 36027
(334) 687-8011
Lake Eufaula Campground
151 West Chewalla Creek Drive
Eufaula, AL 36027
(334)687-4425
Poplar Point Camp
35 Poplar Point Camp
Rockford, AL 35136
(256) 377-2606
Cullman, AL – 5 hrs north of Pensacola, FL
www.cullmancountyparks.com
SMITH LAKE PARK (403 County Rd 386, Cullman, AL 35057)
219 full service, 5 water and electric, 61 tent areas. (No status, but they always have available spots)
Our recent price was $44/day
NO EXTRA CHARGE FOR KIDS OR PETS
(256) 739-2916
Cullman, AL
Sportsmans Lake Park
1544 Sportsman Lake Rd NW
Cullman, AL 35055
Phone (256) 734-3052
$22.00/day – RV (dry camping)
$14.00/day – tent
Deer run RV Park
25629 US-231, Troy, AL 36081
(800) 552-3036

TENNESSEE
Bristol Motorspeedway
BRISTOL, TENN. – Bristol Motor Speedway joined several NASCAR venues Friday and opened up their campgrounds to evacuees from Hurricane Irma.
To get more information, evacuees may call toll free (866) 415-4158.
GEORGIA
Senoia Raceway
171 Brown Rd, Senoia, GA 30276
FB poster comments "has opened to camping to evacuees as well as free admission to tonight's race."
Unicoi State Park
1788 Highway 356, Helen, GA 30545
(706) 878-2201
Unicoi has rooms and campsites we are also doing over flow camping 706-878-2201
Atlanta Motor Speedway is opening its camping facilities free of charge to Hurricane Irma evacuees.
Those interested in RV or tent camping at Atlanta Motor Speedway should enter the facility at Entrance "E" off GA Highway 19/41. The unreserved campgrounds will be on the left.
1500 Tara Pl, Hampton, GA 30228
http://www.ajc.com/weather/atlanta-motor-speedway-offers-free-camping-for-irma-evacuees/8VHZfIoGZHfJHT8enc8hCP/
Alma MX Park, We have plenty of room for campers with hookups available.
Alma, GA
904-894-3730
Chehaw in South West Georgia
RV Camping Rates for Evacuees 17/per night
Tent Campers 13.25/per night
Call 229-430-5275 for more info
Bainbridge GA at the Bainbridge airport. No hookups but there is fresh water and bathroom close by. If needing a free spot give me a call 229-522-0542 Wade
Southern Wood Arena
1379 Newsome Gap Rd
Rising Fawn, GA 30738
(205) 532-6653

Beaver Run RV Park
I-16, South at exit 111, Excelsior Church Road, Metter, GA 30439
(912) 362-4737
http://beaverrunrvpark.com/
All the sites have hookups, most are FHU, but a couple have W/E only.
See website or call for rates.
(912) 362-4737
Shady Grove Campground, Cumming Georgia is open for business for travelers seeking shelter from Hurricane Irma.
7800 Allyn Lane Memorial Way, Cumming, GA 30041
(770) 205-6850
Cedar Creek RV & Outdoor Center
6770 Cave Springs RD SW
Cave Springs, GA 30124
$35/night or $195/weekly pull-thru
All sites are 50 amp and full hookup
Accept Good Sams
www.bigcedarcreek.com
706-777-3030
Manager: James
Jones RV Park
2200 Willowtrail Parkway
Norcross, GA 30093
FHU 20/30/50amp at all sites, water, & sewer
current rates:  $35/night or $200/wk
770-923-0911
Janes Jones, owner
VICTORIA BRYANT STATE PARK, GA
1105 Bryant Park Rd
Royston, GA 30662
40ft back in, 30amp, max 6 people, pet friendly
$30/night
3 sites available from 9/7-9/11
Reserve at https://gastateparks.reserveamerica.com/campsiteSearch.do
Sawnee Campground
3200 Buford Dam Rd.
Cumming, GA 30041
6 sites from 9/7 – 9/11
30 or 50 amp, pet friendly, large back in sites
$30-$32/night
This is a COE park and if you have a National Park Pass the prices might be lower.
Reserve at www.recreation.gov
Bald Ridge Creek, GA
4100 Bald Ridge Park Rd Cumming, GA 30041
50amp, pet friendly
COE park-National Park Pass may get you a discounted rate
8 large back in sites for first come first serve basis available 9/7-9/11
$32/night
McKinney Campground
6659 McKinney Camp Ground Rd SE, Acworth, GA 30102
COE Park
13 sites available from 9/8-9/11 for smaller rigs up to 38 feet
50amp, pet friendly
$28/night
MISSISSIPPI
Askew Campground
3412 Askew Ferry Rd.
Edwards, MI 39066
601-852-2331
Red Creek Off Road
1192, Vestry Rd, Perkinston, MS 39573
(601) 945-5055
Fb Poster adds "is offering $10/night for evacuees. They're on the Mississippi Gulf Coast, on the Alabama side."
Flint Creek Water Park
1216 Parkway Dr, Wiggins, MS 39577
(601) 928-3051Fb poster adds "50 % discount to fl evacuees"
SOUTH CAROLINA
Keowee Falls RV Park
150 Jefferson Rd, West Union, SC 29696
(864) 638-5716
Little Pee Dee State Park
2400 Park Access Rd, Dillon, SC 29536
(843) 774-8872
From and FtF Member: "We evacuated from just north of Savannah. There's plenty of spots, family friendly, and they're even running a special right now for half off 2 night stays. So we paid only $25 for 2 nights with 30amp and water. No sewer but they have a dump station."
NORTH CAROLINA
Green Mountain Park – Thousand Trails
2495 Dimmette Rd.,
Lenoir, NC 28645
(828) 757-4088
Yogi in the Smokies
317 Galamore Bridge Rd.
Cherokee, NC 28791
828-497-9151, toll free 877-716-6711
My direct email is
camp@jellystonecherokee.com
A note from the owner
: we are open for Irma evacuees. Our sites are $39 per night for a water/electric site, $47 per night for riverside water/electric; $50 per night for 30 amp FHU with Cable, $58 per night for 30 amp FHU w/cable riverside; $56 per night for 50 amp FHU w/cable, $64 per night for 50 amp FHU w/cable riverside; $67 per night for 50 amp FHU w/cable for Deluxe sites able to accomodate 40+ in length RV's.
VIRGINIA
Jellystone Park™ at Gloucester Point
3149 Campground Road
Hayes, VA 23072
804-642-4316
Jellystone Park at Gloucester Point is offering 30% off all campsite and cabin rentals for Irma evacuees. Cabin rentals do not include linens. Please call 804-642-4316 or email
Jellystone Park at Natural Bridge
16 Recreation Ln, Natural Bridge Station, VA 24579
$25 per night for any full hookup Campsite , $75 per night for any cabin
Florida, Georgia North and South Carolina.
Call 540-292-2727 to make a reservation.
LOUSIANA
Yogi Bear's Jellystone Park (1 hr north of New Orleans)
46049 LA-445, Robert, LA 70455
(985) 542-1507
Rates are 1/2 Price for Hurricane Evacuees per
Maurice J LeBlanc JR,
KENTUCKY
Yogi Bear's Jellystone Park and Karst Beach
1002 Mammoth Cave Rd.
Cave City, KY 42127
(270) 773-3840
Campsites and Cabins available
Corvette Museum
350 Corvette Dr, Bowling Green, KY 42101
(270) 781-7973
The corvette museum in ky has open parking for evacuees. And the parks and resort has a 25 percent discount for Fl id carriers
WEST VIRGINIA
Brushcreek Falls RV Resort (right outside of Princeton, WV), is offering discounts for those evacuating the hurricane. We have 51 spots with full hook-ups. The discounted prices we are offering to those evacuating Florida, Georgia, South Carolina, Alabama, and North Carolina are:
Back-In Spots: $20
Pull-Through Spots: $25
Cabin: $32.50+Lodging Tax
Our address is
5127 Eads Mill Rd
Princeton, WV 24740
Know of a campground in the safe zone with availability?  Email Kimberly@fulltimefamilies.com with the specifics to be added to this list.