This article may contain compensated links, please read our disclaimer for more information.
The holiday season is upon us, and that means it's time to start thinking about holiday gift shopping. If you're living in an RV full time, you may be wondering what kinds of gifts will fit into your life. Meanwhile, those who are shopping for travelers might be wondering what kinds of gifts for full time RVers will actually be used and appreciated.
The first thing to realize is that RVers have very little space to work with. For this reason, practical gifts (especially multi-use tools), small or collapsible items, and consumable selections are ideal. Reading material that dives into the subject of RV living is also a great idea. Generally speaking, if you can find something that can fit into one of these categories, you'll likely be good to go.
Still stuck? Below are our favorites gifts for full time RVers in 2020.
For the Adults
Let's start with gifts for the adults in the family. These are often the most difficult people to shop for, but the list below almost certainly contains a great idea for every adult full timer in your life.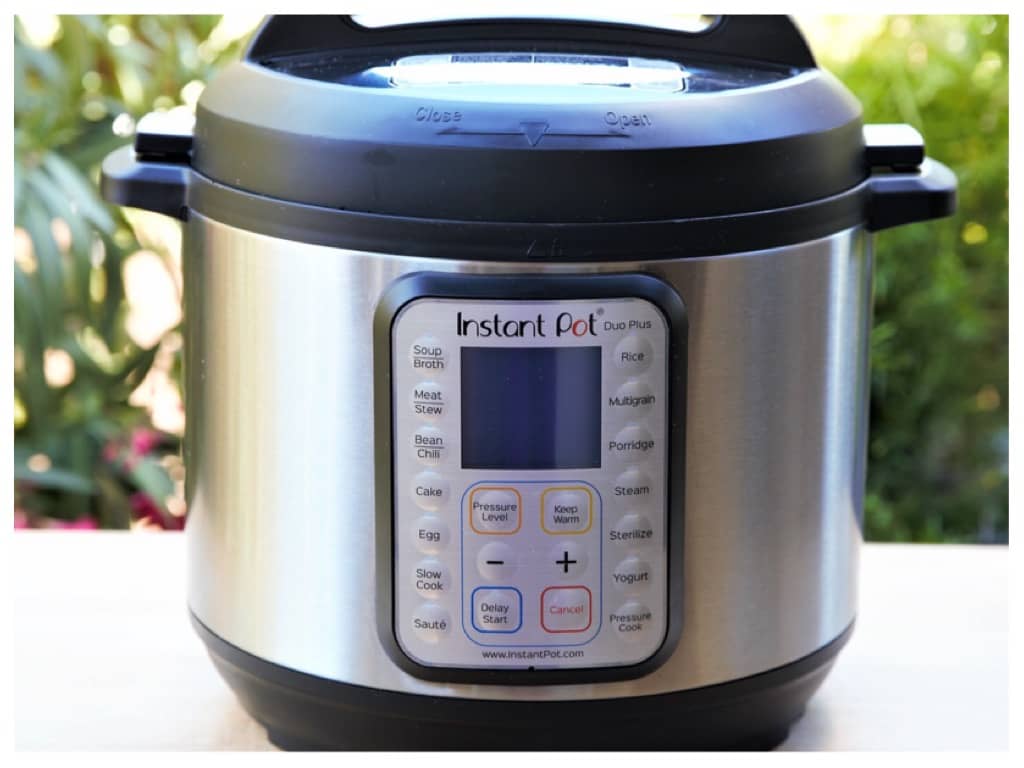 Tools, Toys, and Gadgets
The vast majority of the items in this section are practical items that will make life a little easier for the recipient. We love these kinds of gifts for full time RVers because we know they'll provide value and earn their spot in the RV while also being enjoyed.
Clam Shelter
An absolutely amazing addition to any campsite setup, a Clam Tent will provide your RVing friend with an extra room outside their rig, giving them more space to work, play, and relax. Clams are sturdy and repairable, making them the most perfect portable shelter option out there.
Berkey Water Filtering System
When you're RVing, you never know what kind of water you're going to come across. Help solve this problem by gifting your RVing loved one a Berkey Water Filtering System.
Learn about the Berkey from our recent blog post.
Instant Pot Duo
The Instant Pot is another kitchen item that RVers love. It offers a variety of functions, cleans up easily, and can cook things quickly and easily when the family arrives home late from adventuring.
Instant Pot Air Fryer Lid
If your friend or family member already has an Instant Pot, consider giving them an Instant Pot Air Fryer Lid instead. This turns their already useful appliance into something even more useful by allowing them to air fry with it!
Kootek Camping Hammock
One of the best things about the RV life is being able to slow down and really enjoy all that life has to offer. Relaxing in nature while swinging in a hammock is the perfect example of this, and this hammock is the perfect one for RVers.
Outland Firebowl 893 Deluxe Portable Propane Fire Pit
Another RVing perk? Hanging out around the campfire multiple times a week. Of course, building a fire isn't always fun, nor is smelling like smoke. Besides, wood fires aren't always allowed. This is where this small but mighty propane fire pit comes into play.
Lodge Enameled Dutch Oven
When you do decide to put in the extra effort and build a wood fire, cooking over the campfire is always a nice touch. The Lodge Enameled Dutch Oven is the perfect tool for this.
Ohuhu 12.5 FT Aluminum Telescoping Ladder
You never know what you're going to need to reach on the RV or in the campground trees, but storing a full-size ladder in an RV can be difficult. This telescoping ladder is the ideal solution.
Furrion LIT Portable Bluetooth Speaker
The ability to take music on the go is a great gift, especially for RVers who are often out and about exploring the country. Why not gift this awesome mini Bluetooth speaker so your adventurous friend can listen to their favorite songs while out and about? 
Beddy's Bedding
Making an RV bed is a huge challenge. Fortunately, Beddy's Bedding makes it much easier. In fact, all you have to do to make a Beddy's bed is pull a zipper. Give your RVing friend the gift of easy-to-make beds this holiday season. 
Nutcase Helmet
RVers are adventurous people, and that means they can often be found riding bikes, climbing rock walls, and doing other things that require a helmet. For this reason, a Nutcase Helmet might just be the perfect gift for the RVer in your life. 
Zero Gravity Chairs
Everyone wants a comfy chair when hanging out at their campsite or sitting around a friend's campfire. These zero gravity chairs are about as comfortable as they come, making them a great gift idea for RVers. 
Solo Stove
Campfires are super fun—until the smoke gets in your eyes. Help your RVing loved ones avoid this issue by gifting them a Solo Stove, the firepit that helps eliminate smoke, making for a more pleasant campfire experience.
Subscriptions 
Sometimes physical things aren't quite right. In these cases, you might consider a subscription. Certain subscriptions can be quite useful to the RVer. Take the options below for instance.
The Dyrt Pro
Planning an RV trip can be a bit challenging. A subscription to The Dyrt Pro helps make it a much simpler process. For this reason, we believe this subscription is one of the best gifts for RVers. 
RV Trip Wizard
Another fantastic subscription gift for RVers? RV Trip Wizard. This is another trip planning app, and the features it offers make the whole planning process a much more fun one. 
Good Sam Roadside Assistance
You never know when your RV or your vehicle might give up on you. For this reason, it's important that RVers have RV-specific roadside assistance. If your RVing friend doesn't have roadside assistance, give them the gift of safety by signing them up for Good Sam Roadside Assistance this winter. 
Books and More
RV-related reading material is always a good idea when it comes to gifts for full time RVers. This is especially true for those who are brand new to the road, but there are a few items in this section that would be awesome to receive no matter how long you'd been traveling.
Growing Up Roadschooled
A travel memoir by Kelsey Henry, Growing Up Roadschooled is a great way for roadschooling parents to see how roadschooling can work and what kinds of challenges they might expect along the way.
Unlocating
Written by full-time traveler Margie Lundy, Unlocating helps readers step outside the box and build the nontraditional life of their dreams.
Homeschoolers are Not Hermits
Homeschoolers are Not Hermits was written by Kathy Oaks, and is a great resource for those who are new to the world of homeschooling.
The "Homeschoolers Are Not Hermits" Quick Start Guide to Homeschooling
The perfect book for those who want to jump into homeschooling their kids quickly, The "Homeschoolers Are Not Hermits" Quick Start Guide to Homeschooling was also written by Kathy Oaks and comes highly recommended.
The Ultimate RV Logbook
An absolutely perfect travel journal for RVers, The Ultimate RV Logbook helps travelers keep track of all the details of their adventures. It was put together by Fulltime Families member Brandon Cave and is used by a number of other member families.
The Ultimate Hiking Logbook
Another logbook put together by Brandon Cave, The Ultimate Hiking Logbook is ideal for those who hike often and want to keep track of the details of those hikes.
Kindle Paperwhite
Stocking up on traditional books isn't always practical when living in an RV, but this doesn't mean you have to stop reading. We recommend the Kindle Paperwhite for full-time travelers who are avid readers, and we know your RVing loved ones will adore it.
For the Kids
Kids are definitely the most fun people to shop for. That said, small living spaces can make this a little more challenging. Choosing outdoor toys and open-ended toys will help save space inside the RV while still providing plenty of fun.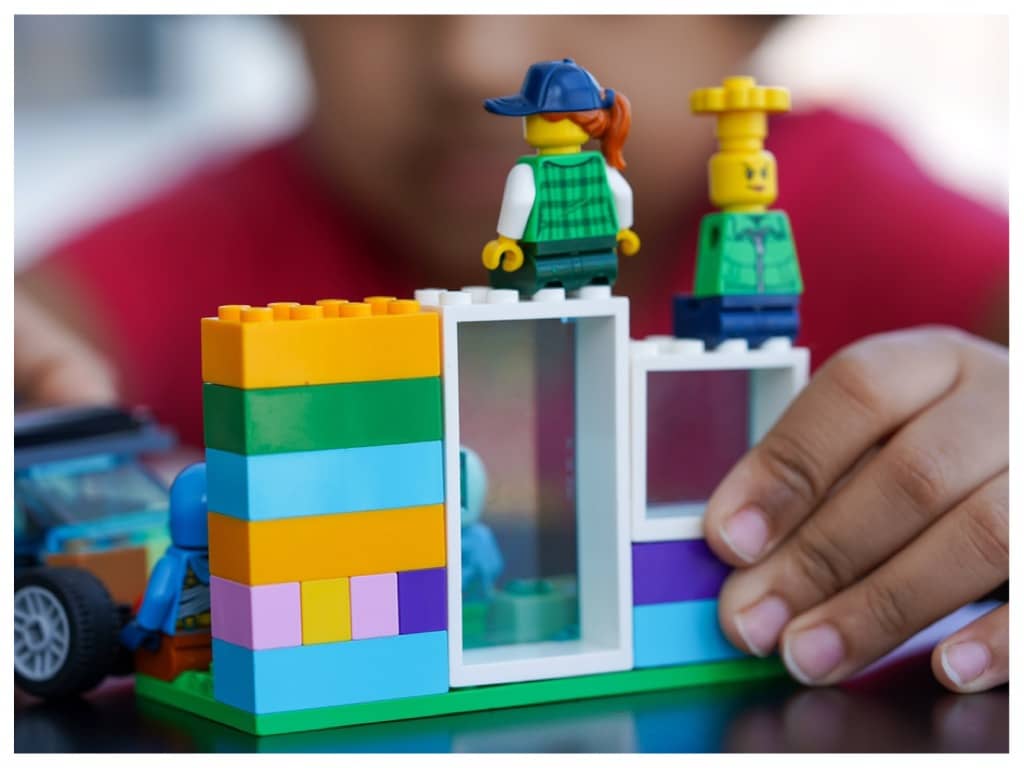 Toys and Games
As mentioned above, we recommend focusing on outdoor play and open-ended toys when shopping for younger RVers. The list below includes plenty of these items as well as a couple of great games and a super practical smart watch, all great gifts for full time RVers.
Baseline Slackline
Slacklines such as this one provide hours of outdoor fun, as users do their best to balance on a line placed between two trees. They're ideal for RVers because it can easily travel and be set up anywhere.
Magna-Tiles Clear Colors 100 Piece Set
Magna-Tiles are an excellent open-ended toy that can provide hours of fun. We love that these stack and store easily in a stackable tub, and that they can be used in a variety of different ways.
LEGO Classic Large Creative Brick Box
Another great building toy is the classic LEGO brick. These are also super versatile and many kids can sit with a box of LEGO for the entire afternoon.
Younger kids might prefer this box of DUPLO bricks instead.
Little Tikes Fold 'n Go 4-in-1 Trike
Looking for something for the traveling toddler? This folding toddler tricycle is great because it folds up small for easy storage and works as a stroller or a trike.
Razor A Kick Scooter
Older kids like riding toys too, and this Razor kick scooter is small, lightweight, and extremely fun to ride, making it the perfect gift for an RVing kid.
PACEARTH Portable Tree Swing
Swinging is yet another fun outdoor activity. Unfortunately, swings aren't found in every campground. This lightweight, easy-to-install tree swing allows travelers to take their swing with them wherever they roam.
Little Tikes Splish Splash Sink & Stove
Many young children enjoy playing house. Unfortunately, items like play kitchens tend to be much too large for RVs. This tiny play kitchen is a great compromise that offers all the fun without consuming so much space.
Snap Circuits Junior
We love Snap Circuits! They're an excellent way to learn about electricity and are another open-ended toy that can provide hours of fun and learning.
"Trekking the National Parks" Game
The vast majority of RVing families make a point of checking out the national parks during their travels. This Trekking the National Parks game can be a great addition to those adventures.
"Set" Card Game
If you don't think the RVers in your life will have the space to store a bulky board game like the one above, consider a card game instead. We especially love the Set card game.
LG Gizmopal 2
Kids who enjoy playing outside in campgrounds need a way to stay in touch with their parents. The LG Gizmopal 2 smartwatch allows them to do just that.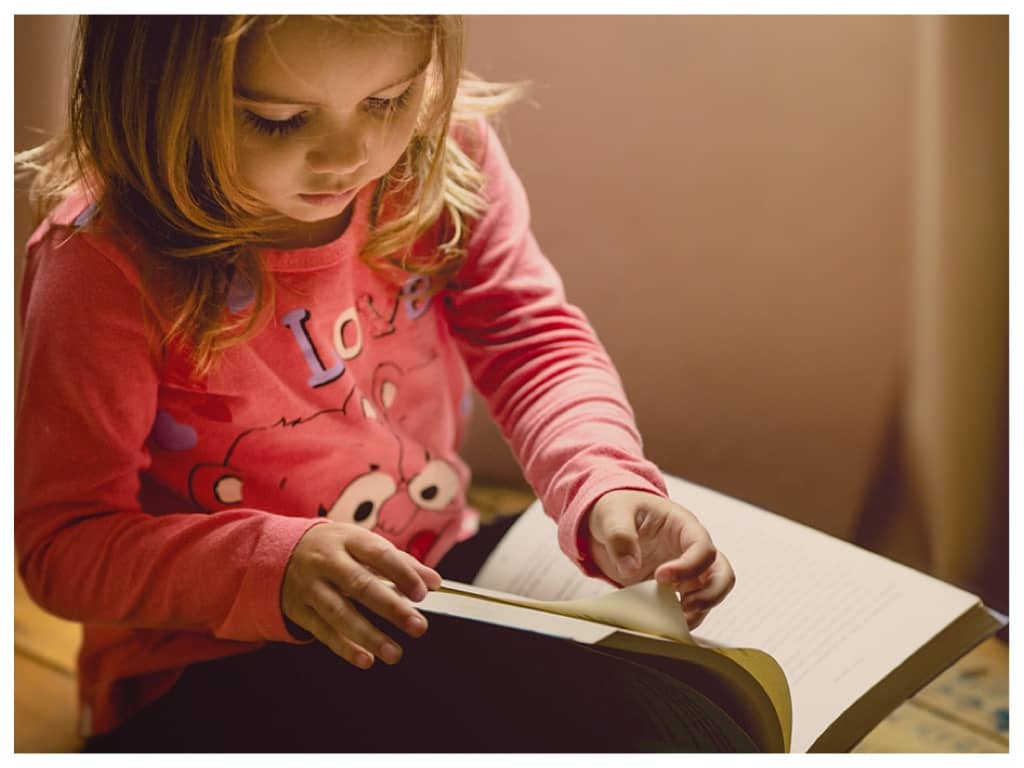 Books and More
Reading is fun no matter how old you are, and if you can read books with characters you relate to, it becomes even more exciting. The books below feature RVs and the people who travel in them, making them ideal for the little full timers in your life.
Goodnight, Campsite
A super cute picture book for the younger crowd, Goodnight, Campsite by Loretta Sponsler features all kinds of RVs, meaning there's sure to be one like yours in the lineup.
Brave Little Camper
Brave Little Camper by Carmen Crowe is another adorable picture book and it comes in a sound-making board book form, making it ideal for the littlest RVers. There are also holiday books featuring the Brave Little Camper, so you can expand on your collection.
Adventures With the Parkers Books
Older kids will appreciate the Adventures With the Parkers books by Mike Graf. In these books, the Parker kids travel the US and explore our country's national parks.
Magic on the Map Books
Written by Courtney Sheinmel & Bianca Turetsky, the Magic on the Map books feature a magical RV that transports twins Finn and Molly to different locations across the country. This series is perfect for RVing kids!
Amazon Kindle Fire Kids Edition
As mentioned before, many RVing families prefer digital reading materials. The Kindle Fire Kids Edition is the perfect reading device for traveling children.
For the Family
Some gifts are good for the whole family. These include camping memberships, attraction passes, and a few other random items that the entire family can enjoy together. Check out our favorite RV family gifts in the sections below.
Camping Memberships
Camping memberships are fabulous because they save the RVing family money and give them the opportunity to see and experience new things, make new friends, and more. Our favorite camping memberships are listed below.
Thousand Trails
An awesome camping membership that offers members free camping at a number of different campgrounds, a Thousand Trails pass is a great gift option.
Learn more about Thousand Trails here.  Or have a Fulltime Families / Thousand Trails expert contact you by filling out this form.
Harvest Hosts
Harvest Hosts is another camping membership we love. This one allows users to camp at a number of farms, vineyards, and more for free!
Learn more about Harvest Hosts here.
Boondockers Welcome
Similar to Harvest Hosts, Boondockers Welcome also gives members access to free campsites. However, these are in the yards and driveways of individuals rather than at a farm or in a campground.
Escapees
Escapees is a wonderful camping membership that offers a huge variety of benefits. From mail service to rallies and from campground discounts to education, Escapees has it all. It's a resource that all full-timers should have access to.
Passport America
The original half-price camping club, Passport America offers members half-off an enormous number of campgrounds across the country.
Fulltime Families
The perfect camping club for families who are hitting the road full-time, Fulltime Families provides RVers with information, connections, events, discounts, and more.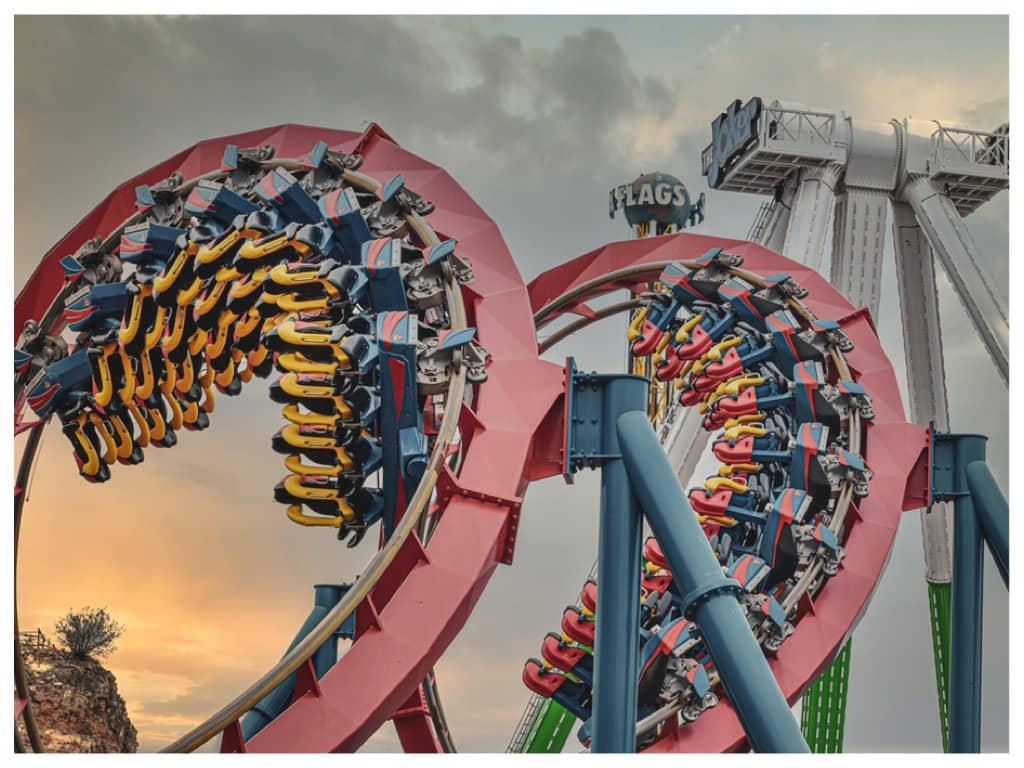 Attraction Passes
Traveling is much more fun when you can get out of the RV and see the sights. Of course, this can get really expensive. This is where reciprocal annual passes come into play. Gift one of these passes, and you'll be providing an RV family with a year full of fun and exploration.
"America the Beautiful" Pass
We said above that many RVers enjoy visiting national parks. This is why the "America the Beautiful" Pass is such a great gift. This pass gives cardholders free admission to most NPS sites for a year, saving travelers tons of money.
Six Flags Gold Pass
If the RVer in your life is a thrill seeker, a Six Flags Gold Pass might be just the thing. This pass will allow them to visit all Six Flags locations in the US for an entire year without paying a penny for admission.
CityPASS
CityPASS is a great way to see several major cities and get discounts on activities. Cities like Orlando, Houston, Southern California, Boston, New York, Chicago and many others. Our Canadian friends to the north can also explore Toronto!
Merlin Pass
Those with younger kids might prefer the Merlin Pass. This is another annual pass and gives members access to all LEGOLAND Parks and LEGOLAND Discovery Centers, as well as Madame Tussaud's Wax Museums, Sea Life Aquariums, and more.
Cedar Point Platinum Pass
Like the Six Flags Pass, the Cedar Point Platinum Pass is great for those who love thrills. This annual pass allows the user to enter any of the Cedar Point Parks free of charge.
SeaWorld/Busch Gardens Platinum Annual Pass
Yet another theme park pass with reciprocal benefits, the SeaWorld or Busch Gardens Platinum Annual Pass gives cardholders access to all SeaWorld and Busch Gardens parks, as well as the Sesame Place and Water Parks locations run by the company.
Kern County Museum Membership
While the Kern County Museum is pretty typical as museums go, the membership they offer is anything but. It offers access to more reciprocal programs than any other single museum we've found, and includes ASTC, NARM, ACM, and Time Traveler.
Just be sure to purchase the "travelers" version of their membership!
Boonshoft Museum Membership
Another good museum membership option is the one offered by Boonshoft Museum. This membership includes AZA, ASTC, and ACM, making it great for those with younger kids who'd like to see some zoos in their travels.
WNC Nature Center Membership
Just want zoos and science museums to be included in the pass you give to your RVing friends? The WNC Nature Center Membership includes AZA and ASTC for an awesome price.
Click here to learn more about reciprocal memberships.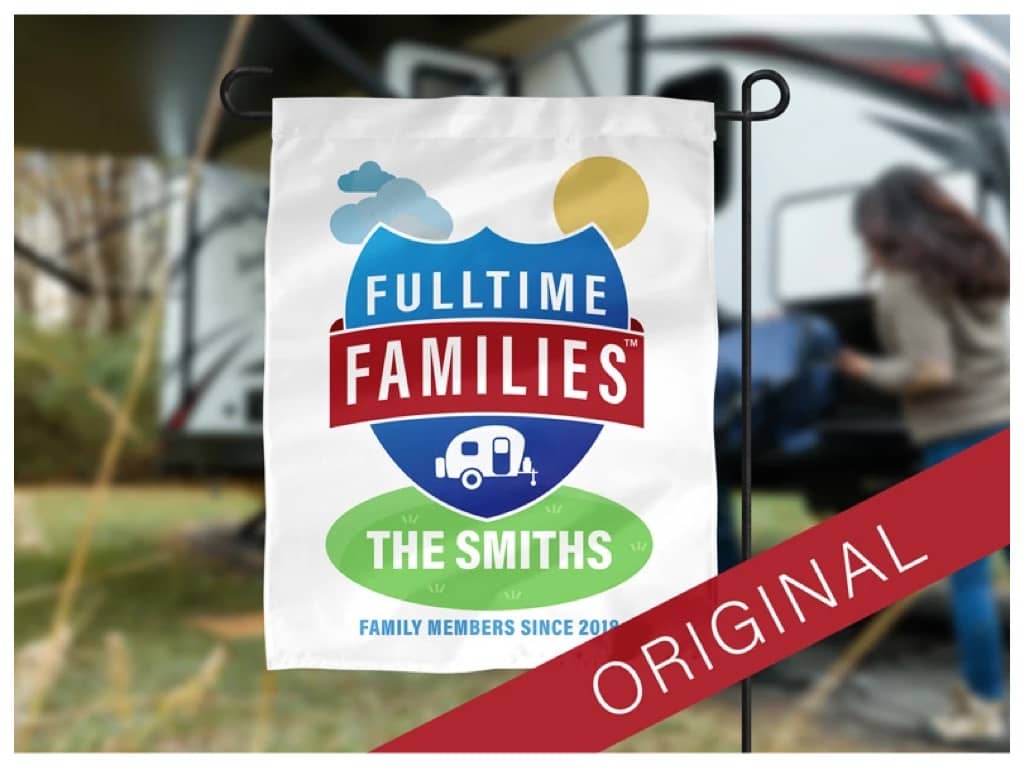 Other Fun Stuff
Making your campsite your own helps it feel more like home. This doesn't mean you have to carry a lot of yard decorations though; just the items below can be enough to add some character and show the world who you are.
State Sticker Map
Many RVers like to share their adventures with others by displaying a map of the states they've visited on the side of their rig. We really like the maps by Traveling Creations, and think they would make excellent gifts to RV families.
Fulltime Families Flag
Fulltime Families members who don't yet have a flag definitely need one. Gift your FtF friends a flag of their own so friends can find them wherever they roam!
Join Fulltime Families
Fulltime Families Members get access to the best resources, community and discounts.
Fulltime Families is a participant in the Amazon Services LLC Associates Program, an affiliate advertising program designed to provide a means for sites to earn advertising fees by advertising and linking to amazon.com, amazon.co.uk, amazon.ca. Amazon and the Amazon logo are trademarks of Amazon.com, Inc. or its affiliates.