This article may contain compensated links, please read our disclaimer for more information.
Spring is just around the corner, and that means it's time to get your RV ready for traveling once again!
Now, if you made the choice to travel south for winter, there isn't much to do beyond regular maintenance. Likewise, those who lived in their RVs through the winter but found ways to keep the water system in good shape without winterizing shouldn't have too much to do besides removing siding and checking out seals and water connections.
Those who put their RVs in storage, on the other hand, will need to figure out how to de-winterize RV trailers and motorhomes. 
Fortunately, de-winterizing RV tiny homes is not a difficult task. In fact, one can do it in a matter of hours in most cases. Still, if you don't know what you're doing, de-winterizing an RV can feel overwhelming. That's why we're here today.
Below, we've outlined everything you need to know to de-winterize RV plumbing. Keep these tips and tricks in mind and you'll be spring-ready in no time at all.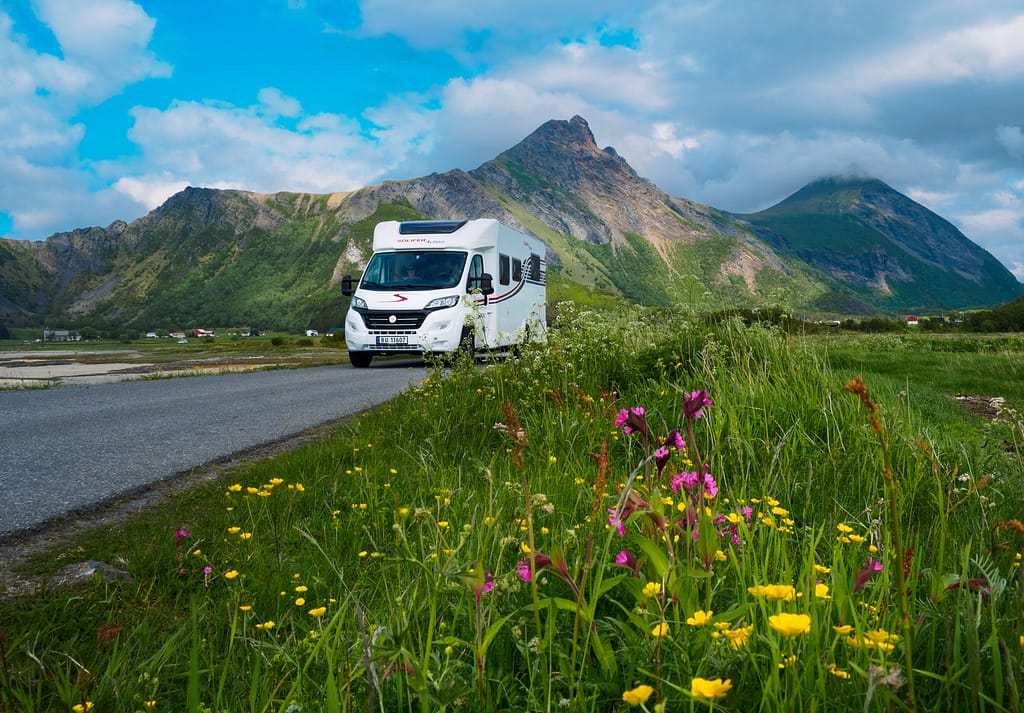 What Does It Mean to De-Winterize RV Homes?
If you've never owned an RV, you may be wondering what it means to de-winterize an RV. You're not alone. Let's take a minute to address this common question. 
First, you need to understand what winterizing an RV is. Before an RV owner puts their trailer or motorhome into storage for the winter, they should winterize the RV water system. This is a practice that usually involves removing as much water as possible from the lines and filling all water lines with special RV antifreeze in order to protect the system from freezing. 
Many people also do a lot of their regular RV maintenance, set out traps for pests, remove the RV batteries, and do a deep cleaning when they winterize. 
As you might have guessed, de-winterizing is just the process of reversing the winterization that was done at the beginning of the season. It involves removing the antifreeze from the water lines, leaving them ready for use during the camping season. You'll also want to do some spring maintenance, check for leaks, ensure propane tanks are full, replace the battery, and check your tires during the de-winterization process. 
When Can I De-Winterize My RV?
Many people wonder, "When can I de-winterize my RV?" This is a valid question, especially if you're anxious to hit the road once again as the weather starts to warm up.
That said, as we mentioned earlier, RV owners winterize their RVs in order to keep the plumbing from freezing while they're away. Therefore, it is extremely important to be absolutely sure your area won't see freezing temperatures again after de-winterizing RV water system parts.
Depending on where you live, this could leave you waiting until May to de-winterize RV motorhomes and trailers. Others will be able to safely clear their RV lines of antifreeze in March. Those who live far enough south may not have to use RV antifreeze at all. 
If you wish to take your RV out before the last freeze of the year and you won't be in it when the freezing temperatures occur, we recommend leaving it winterized and using campground facilities instead of your RV water system. Another option is to de-winterize your RV and then add more RV antifreeze to the system once your trip is over.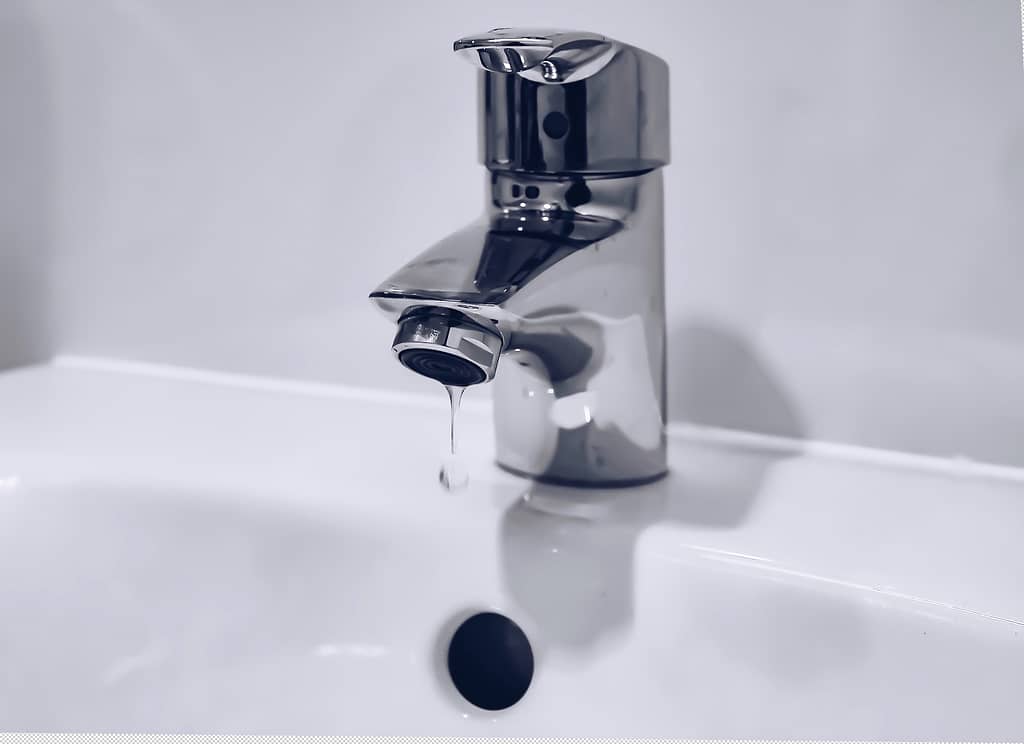 Cost of De-Winterizing RV Plumbing
Wondering about the cost of de-winterizing RV plumbing? Fortunately, this process won't cost you a dime, and honestly, even the winterization process doesn't cost too much. This is especially true if you purchase inexpensive but effective products such as Camco RV antifreeze or the RV antifreeze Walmart offers. 
The one time that de-winterizing RV plumbing might cost something is if you need to go to a campground to hook up to city water or dump your tanks. That said, if you're able to stay out, you will also get a nice camping trip out of the deal.
Of course, there are other aspects of the de-winterization process that might cost you some money. You may find yourself needing to replace batteries, buy cleaning supplies and/or sealant, refill propane tanks, or invest in new tires. All of these expenses are part of RV life and should be expected and budgeted for. 
How to De-Winterize an RV
Next, you will need to know how to de-winterize RV plumbing and other systems. Below, we've outlined the kinds of things you'll want to check on, as well as instructions on how to winterize RV plumbing. 
Inspect the Exterior
Take a look at the outside of your RV. Give it a good washing and keep an eye out for broken parts, gashes, holes, or peeling seals. Repair or reseal any problems you find. Also, check that your awning is working correctly.
Install Your Batteries
We recommend removing your RV battery (or batteries) for the winter months. If you did this, be sure to clean up any corrosion, check the water level on each battery, fully charge your batteries, and replace them when de-winterizing your RV.
Fill Your Propane Tanks
Refill and install your RV propane tanks, visually inspecting all hoses for damage. If you do suspect a leak, spray soapy water on the area until you locate the issue. 
Check Your Tires
Tires tend to lose air when sitting through the winter months. Be sure to check the tire pressure on your RV and add air to any tires that need it. While you're at it, carefully inspect each tire, looking for uneven wear, cracks, and other issues. It's also a good idea to make sure the lug nuts are still tightened to manufacturer specifications. 
Clean the Interior
Head inside your RV and give it a good cleaning. Keep an eye out for evidence of pests, and look for discoloration on the ceiling and walls so you can catch any leaks that may have developed. Open all cabinet doors and look for mold. Change water and air filters and clean the windows and window screens. 
Test Appliances and Alarms
With everything cleaned up, go ahead and test to be sure all of your appliances and alarms are in good working condition. Replace the batteries on all alarms, even if they still seem to be alive and kicking. 
Do Generator Maintenance
If your RV has a generator, it is important that you run it under a load at least once a month to keep it in tip-top shape. When you pull it out of storage you will also want to change the oil, oil filter, air filter, fuel filter, and spark plug before running it under a load. 
De-Winterize RV Plumbing
Next, you will need to de-winterize your RV plumbing. Follow these steps:
First, close all faucets. 

Connect the RV to a water source via the city water inlet and turn the water on at the spigot. 

Take a moment to look and listen for leaks in the system. 

Open the cold side and then the hot side of the faucet closest to the water source. Let the water run until it runs clear. 

Repeat this process with every faucet, shower, and toilet until you finish the one furthest from the water source. 

Fill your freshwater tank.

Running the water pump, repeat the process of opening each faucet until the water runs clear. 

Sanitize the fresh water system. 
Check the Engine and Lights
Finally, if you have a drivable RV, you will want to open the hood of your motorhome and check the engine bay for evidence of rodents. While the hood is popped, check your oil, transmission fluid, steering fluid, brake fluid, and windshield washing fluid. Top up any that are low. 
You'll also need to check your RV lights and turn signals, replacing any bulbs that may no longer work. Drive the RV, listen for odd noises, feel for things that are off, and make sure the brakes are working correctly.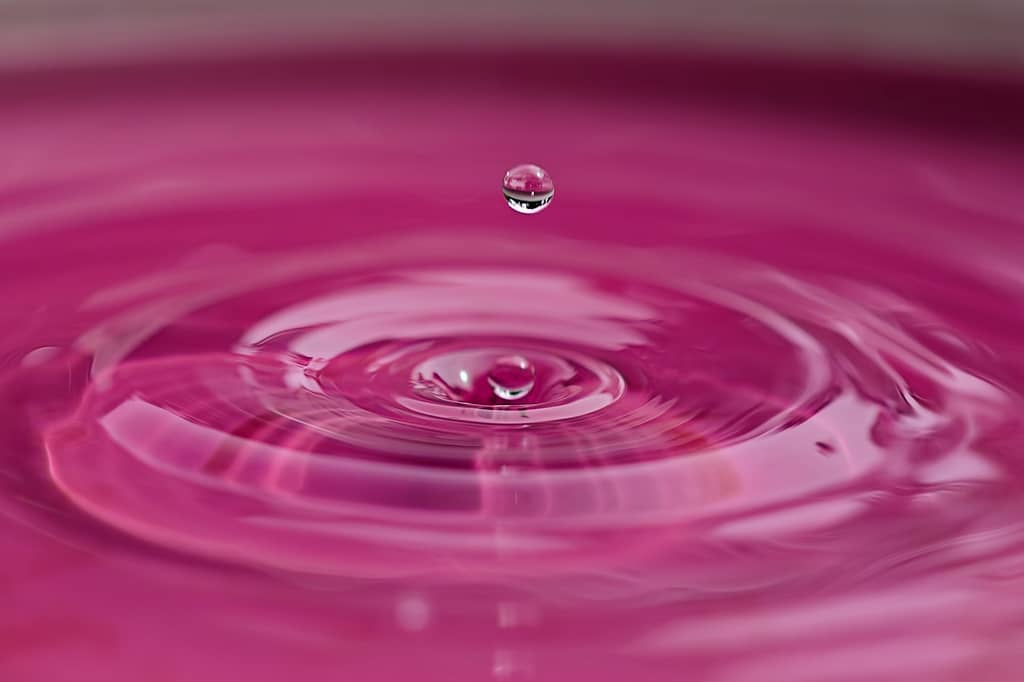 Is RV Antifreeze Safe to Drink?
Let's say you leave your water running until it's clear, but there are still trace amounts of RV antifreeze left in the lines. Is RV antifreeze toxic? Fortunately, the general consensus is that as long as you use RV-specific antifreeze that is Propylene Glycol based and is declared "non-toxic", consuming a trace amount of the stuff should be no big deal. 
Is RV antifreeze safe to drink in large amounts though? Probably not, and this is not something we would recommend testing. If someone in your family does end up drinking RV antifreeze, we recommend calling poison control right away.
Blowing Out RV Water Lines vs Antifreeze
Prefer to avoid possibly toxic antifreeze altogether and make the de-winterization process a bit easier next year? You might consider blowing out the water lines with compressed air rather than filling them with RV antifreeze. As long as it is done correctly, blowing out the lines can be just as effective as winterizing with antifreeze. 
Planning Your Spring Travels
Once you've followed all of the steps above to de-winterize RV motorhomes and trailers, you will be pretty much ready to hit the road. The only other thing to do? Make travel plans!
We suggest planning visits to national parks (be sure to check out these national parks book options), using a reciprocal pass to visit museums, and planning to attend plenty of events to meet up with friends.
Join Fulltime Families
Fulltime Families Members get access to the best resources, community and discounts.
Fulltime Families is a participant in the Amazon Services LLC Associates Program, an affiliate advertising program designed to provide a means for sites to earn advertising fees by advertising and linking to amazon.com, amazon.co.uk, amazon.ca. Amazon and the Amazon logo are trademarks of Amazon.com, Inc. or its affiliates.