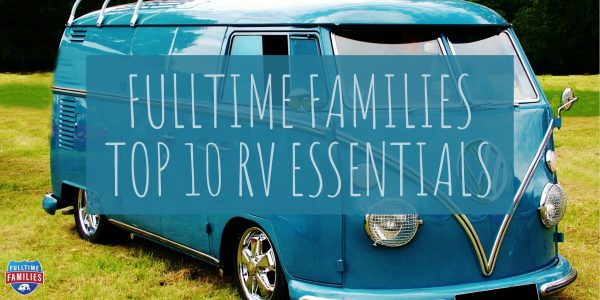 You finally picked out your RV! Congratulations! Whether purchasing new or used you will need these 10 items before you use your RV.
This post contains affiliate links. By purchasing through our links you will help Fulltime Families bring you more great articles, at no additional cost to you. Please read our disclaimer for more information.
1. While we all love to pull into a site and find it completely level, often one side of the RV will be higher than the other, requiring leveling blocks to even it out.

2. Once level it is important to use chocks on the opposite tires, prior to leveling front to back and detaching the tow vehicle.

3.
One of the benefits of an RV over a tent is indoor plumbing. To get the water in you will need a drinking water safe hose. We recommend a 50 foot hose to guarantee it will be long enough even when the spigot is far from the RV intake.

4. Unfortunately, water varies in quality. While many RVers choose to filter their drinking water, you should first filter all water coming in to the RV. We like the Camco TastePure Water Filter.


5. Once you have your hose you will want a water pressure regulator to protect your plumbing from high pressure city water. 
6. Unfortunately, sometimes the water pressure will be low. An Oxygenics Fury Handheld Showerhead is the ideal solution
for having a usable shower despite low pressure, without using excess water.


7. What goes in must come out, making a sewer hose is a necessity. We like the Camco RhinoFlex because it collapses easily for storage and can be expanded only as much as needed.

8. To go with your sewer hose you will need a sewer hose support. Many RV parks require that sewer hoses aren't laid directly on the ground, and a collapsible support is the easiest way to accommodate this rule.
9. RV park electrical pedestals are not always wired properly, and RV parks are known to have electrical issues. To protect your wiring and appliances you will want an Electrical Management System. We like Progressive Industries because of their warranty.  Be sure to get the correct one for your RV. They offer both external and hard wired, and which to choose is a personal preference. The external require an extra step when plugging in, but allow you to test the electric at the pedestal prior to pulling in to a site.


10. While many RVs sold today are 50 amp, many RV parks still have 30 amp sites. To plug in your RV you will need a 30 amp to 50 amp dogbone.
11 (Bonus): If you are traveling with children a Fulltime Families membership is an essential! In addition to a variety of discounts, a membership provides access to a fantastic community of fellow RVers through Facebook and access to events across the United States throughout the year.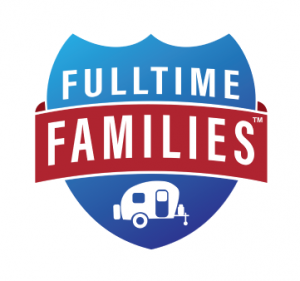 Once you have these Top 10 essentials, make sure you check out our article on 10 RV Essentials You Don't Know You Need
About the Author: Erin Muller, who is originally from upstate New York, has been traveling since early 2016 with her husband, 3 children (16 and 14 year old girls and a 12 year old boy), and dog. While she can't pick a favorite place they have visited, some that top her list are Yellowstone, southern Utah, and Disney World!