Welcome To The World of Full Time RVing Families!
We at Fulltime Families seek to provide community, information, tips, support, and discounts for full-time RV living and traveling families. We want to help answer your questions and provide you with the support you need to hit the road with your family.
If you want to read a detailed post about how you can become a full-time RV family then click here. Otherwise, continue reading below for some other great tips and links.
We host over 15 annual family events, help educate new traveling families, and seek travel discounts for the full-time traveling family community. We are an inclusive and welcoming community of traveling families always seeking to provide more value for our members.
Join our community HERE!
Or, learn more about the membership benefits that Fulltime Families brings you HERE!
Membership Benefits For Fulltime Families
Joining Fulltime Families is the first step that many families take when they begin to plan their RV living lifestyle. We have had members join 2 years before they launched, while others didn't join until they had already been on the road. Fulltime Families provides support, answers, and community for full time RVing with kids.
Not only does membership to Fulltime Families provide you with an online and in-person community at events such as Rallies and Hangouts, or more specific groups in the Fulltime Families Branches, but it also provides you with support for homeschooling, or roadschooling while traveling with kids.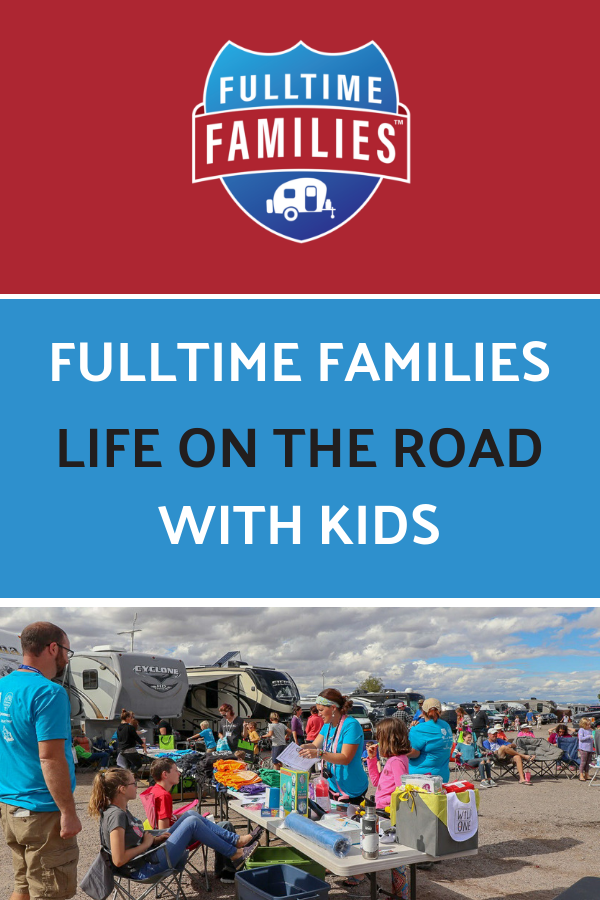 Check out our top posts about roadschooling here:
Roadschooling: How to homeschool while RVing with kids.
Help your kids learn and connect with the DIY app.
Join the FTF Explorer's Program created for full-time RV families.
Learn about ways to find great campsites and activities for families here:
Plan your travels around visiting Family Friendly Campgrounds.
Learn how to camp on a budget with Thousand Trails.
Check out these money-saving reciprocal memberships for families.
Find the best budget saving campground memberships here. 
Read our top tips for RV living, camping, and traveling full-time here:
Boondocking 101 tips for families.
5 tips for preparing your taxes as an RV family.
10 RV essentials you didn't know you need.
RV maintenance essentials and tips.
Learn how to get internet on the road here.
Make Sense of the many types of RVs. 
19 tips to prepare for your first Fulltime Families rally
Where can you connect with Fulltime Families?
Click here to join Fulltime Families and gain access to hundreds of dollars in discounts, many branches and Facebook groups, and the ability to register for one of our many events held each year!
Or, connect with us on Facebook, Pinterest, Instagram, or Twitter here.