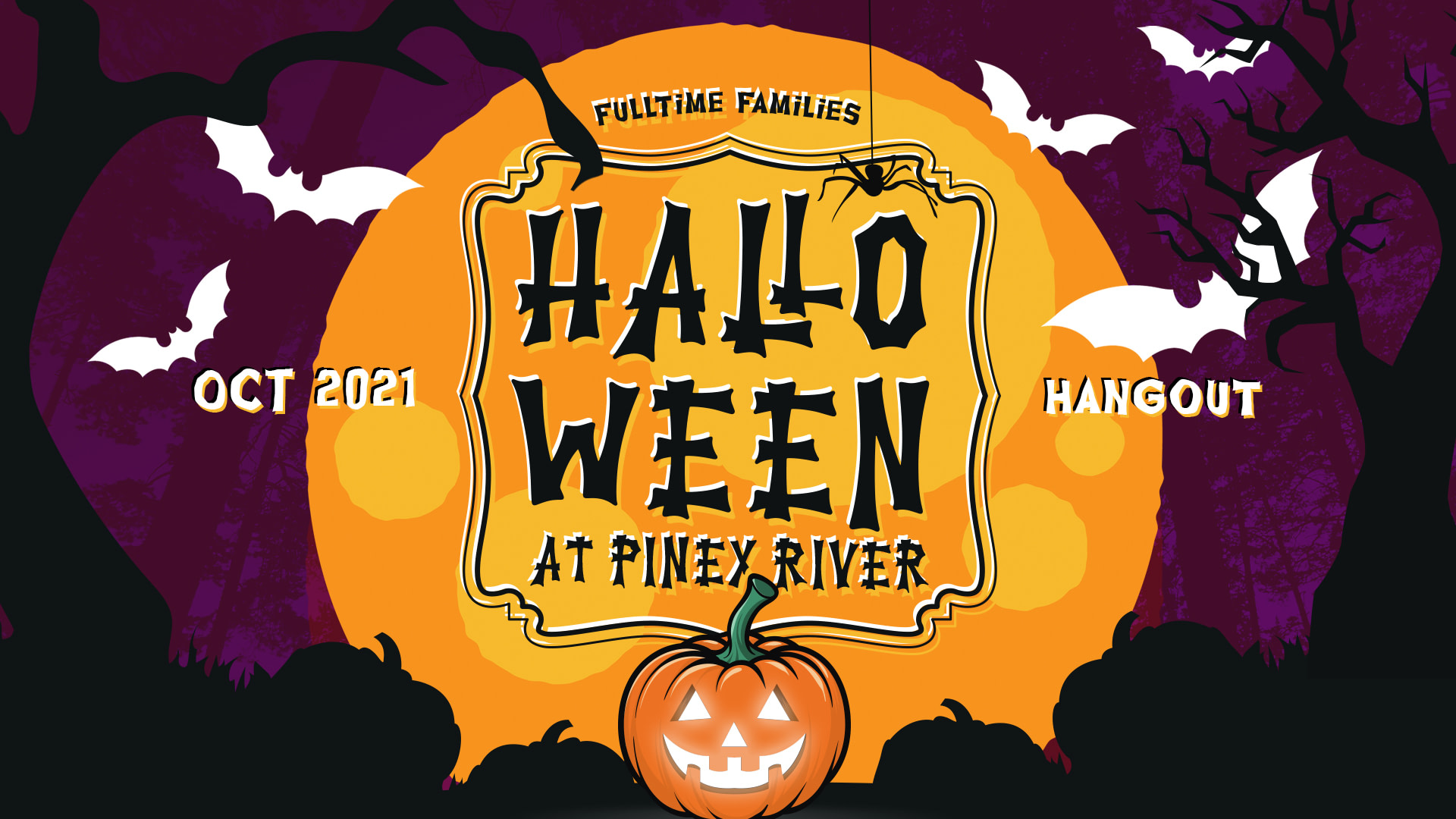 2021 Fulltime Families Halloween Hangout at Piney River
October 30 to November 6, 2021 – Saturday to Saturday
 Bon Aqua, TN
Fulltime Families is heading back to Piney River! This time, we're going to have a multi-cultural celebration: Halloween and Diá de los Meurtos (Day of the Dead)! Get ready for a week hanging out with friends, enjoying themed activities, coffee talks, and much, much more. Don't forget about trick-or-treating! We can't wait for the fun!

Making friends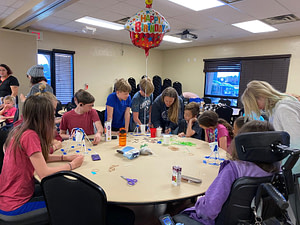 Activities

Campfires
This will be a week-long event and attendees should plan to arrive on time Sunday and depart on the following Sunday morning. If you would like to arrive early or stay longer, we recommend adjusting your reservation once the event reservation has been made.

Field Trips
Field Trips to museums and fun places.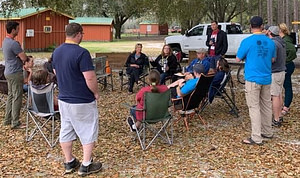 Coffee talks
 
Dance Party
The hangout group size will be small, so don't delay on getting tickets if your family is interested!
Your Hangout Ticket gets you access to:
Arts, Crafts, and Activities
Group Field Trip
Adult Coffee Talk and BYOB
Campfires
Ending Celebration
and much more!
---
Members Only!  If you're not a member yet, click here to join now. If you are a member please log in to view event pricing
---
This event is SOLD OUT
 Step 1:  Register for the event.
This event is sold out. 
On sale for Fulltime Families Lifetime Members at noon Central on July 20th. On sale for Annual Members at noon Central on July 22nd. 
The price of the Halloween Hangout is $150/family.
Want to see what other events Fulltime Families has scheduled? Check our event page often.
Step 2:  Book your camping reservation:
Booking information will be sent with ticket confirmation. Site cost will range from $207 – $414 plus tax for the week depending on site type.
GOT QUESTIONS?  Check out our Rally FAQs
Want to see Videos from past Rallies?  Check out our YouTube Channel for videos from other attendees.
What are the cancellation policies for this event?
Hangout Fee Refunds:
Cancel before 8/30/21 to receive a full refund minus a $25 cancellation fee.
Cancel between 8/30/21–9/30/21 for a 50% refund.
Cancellations after 9/30

/21

will not be refunded.