UPCOMING EVENTS
*Scroll past listed events to see event type descriptions, suggested budgets, and other event questions answered*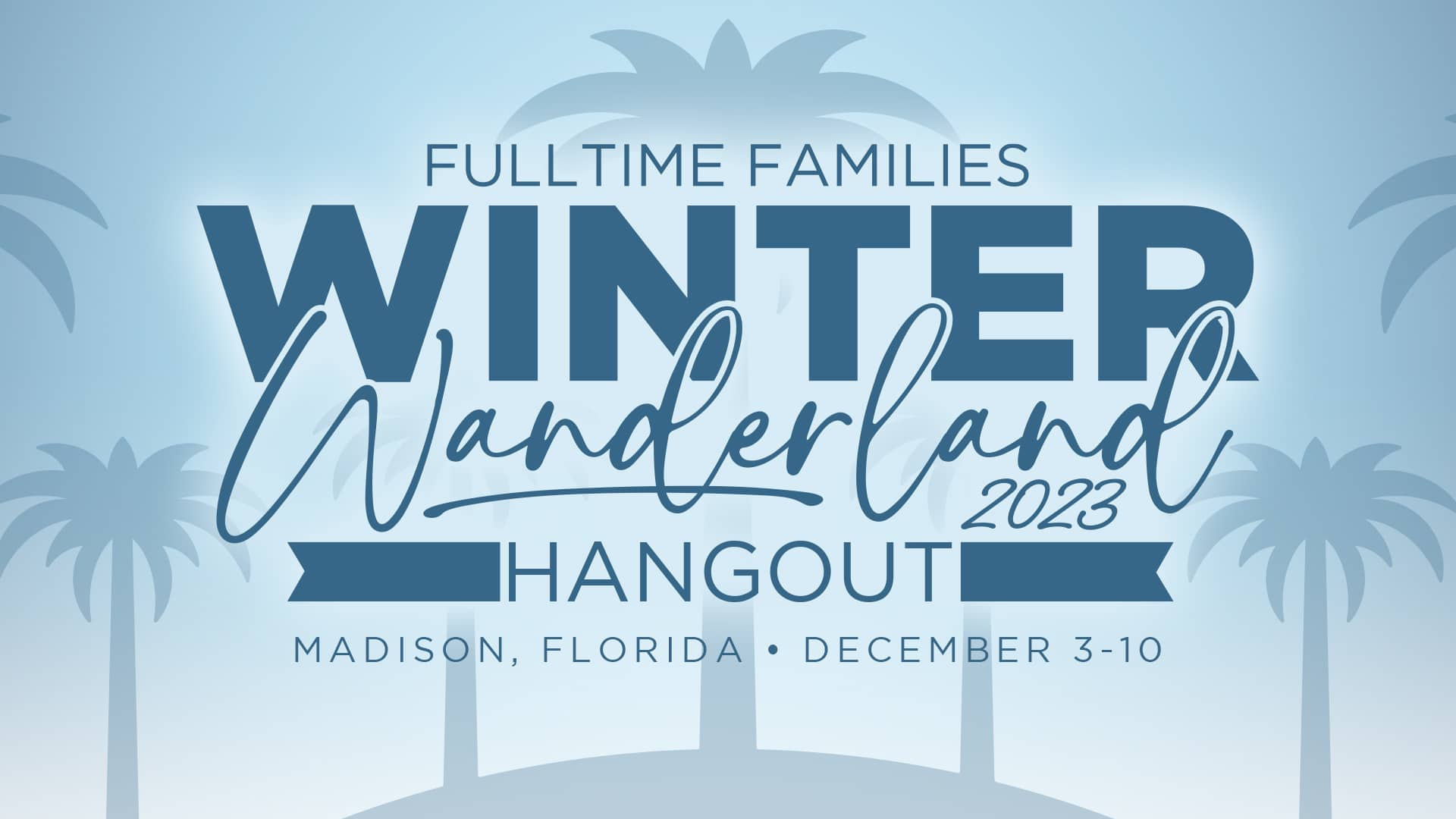 Winter Wanderland
Madison, Florida
On Sale Now!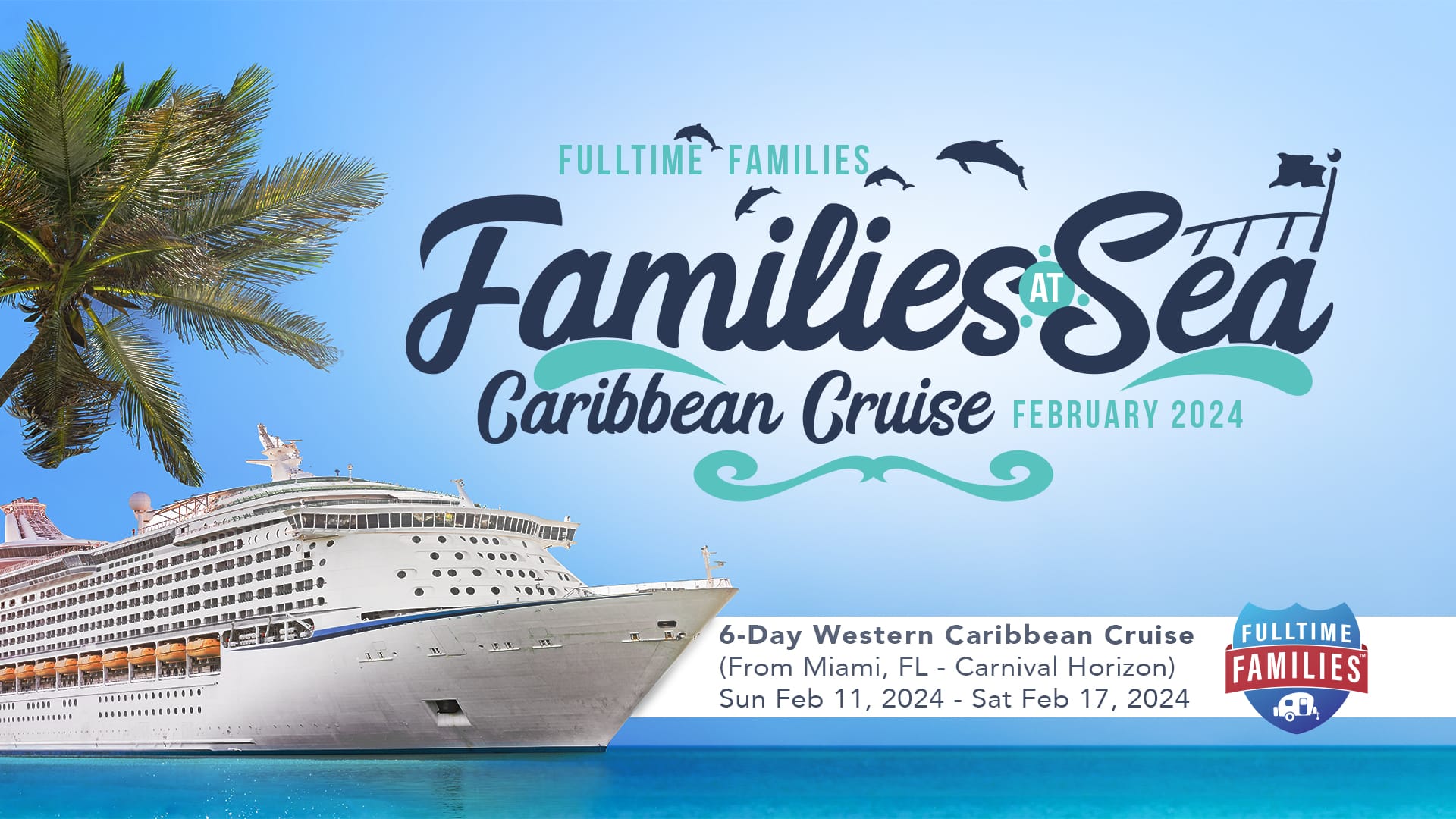 Families at Sea Carribean Cruise
Departs from Miami, FL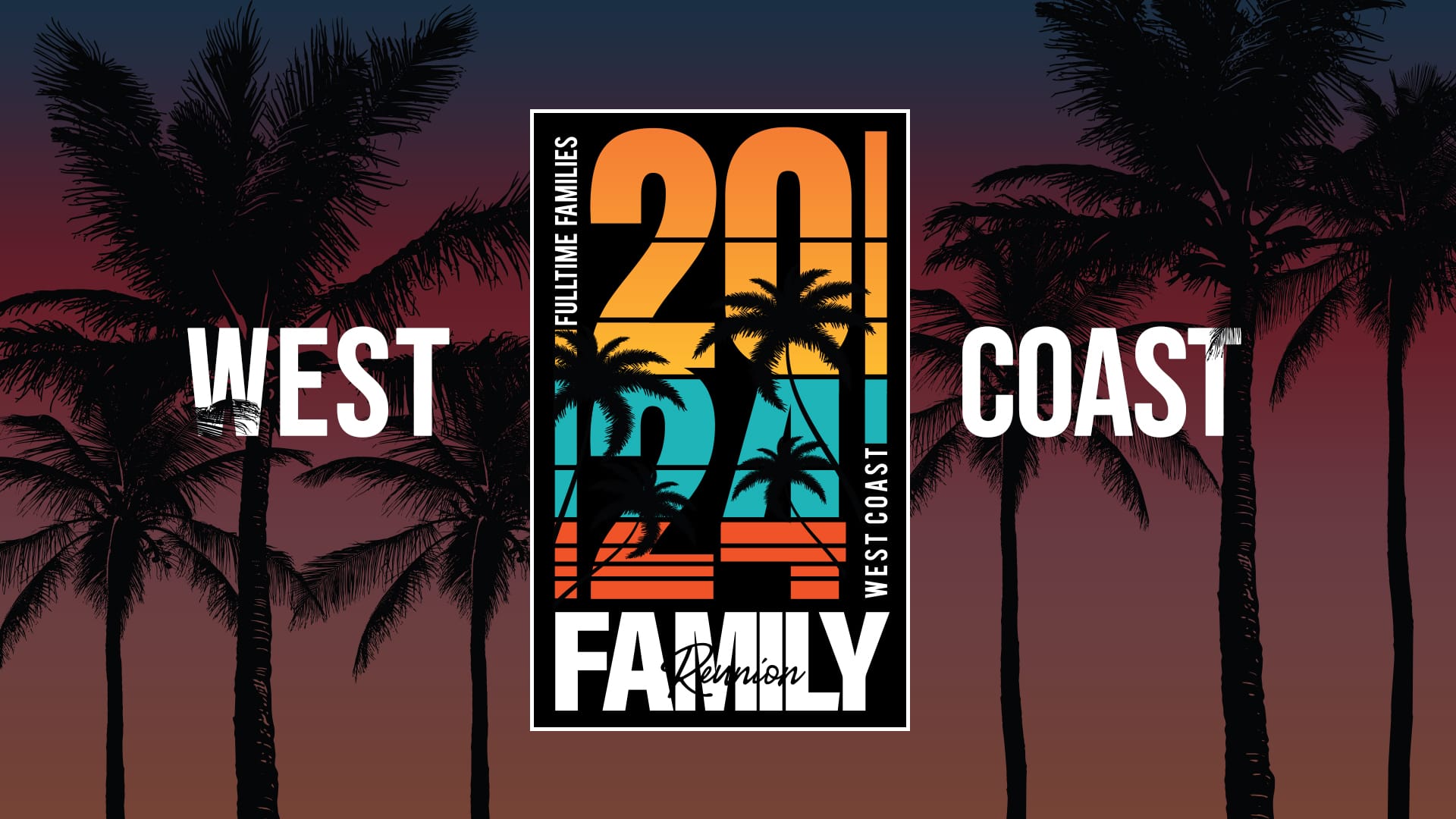 Fulltime Families West Coast Family Reunion
Winterhaven, CA
On sale now for Lifetime members!
On sale 10/19 at noon central for Annual Members!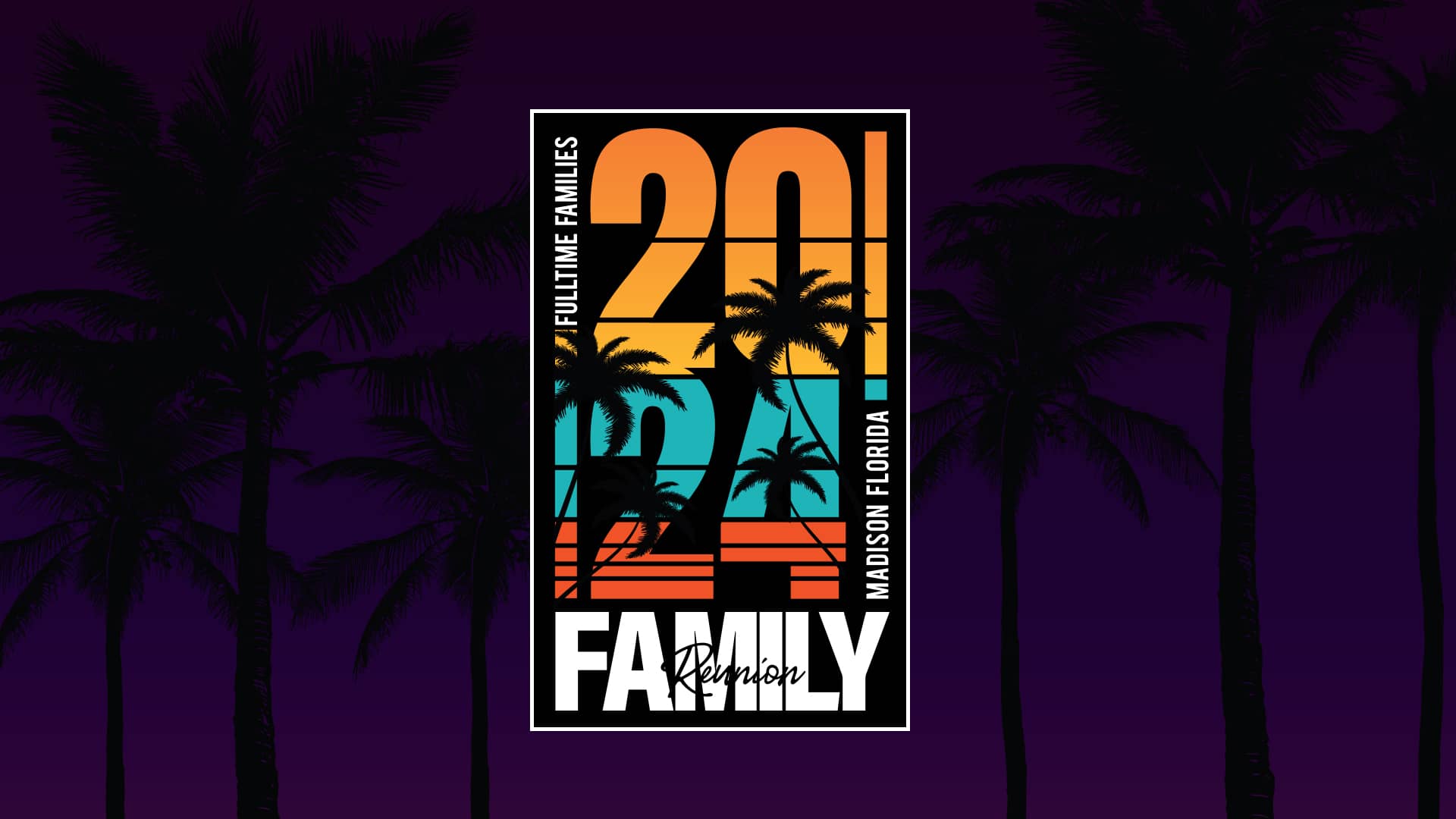 Fulltime Families Madison Reunion Rally
Madison, Florida
Sold out!
Tell me more about Fulltime Families events
What Types of Events Are There?
From simple, one-day parties and field trips to elaborate week-long get-togethers, Fulltime Families hosts a wide variety of events throughout the year. This ensures there is something for everyone, and it means there is always something great to look forward to.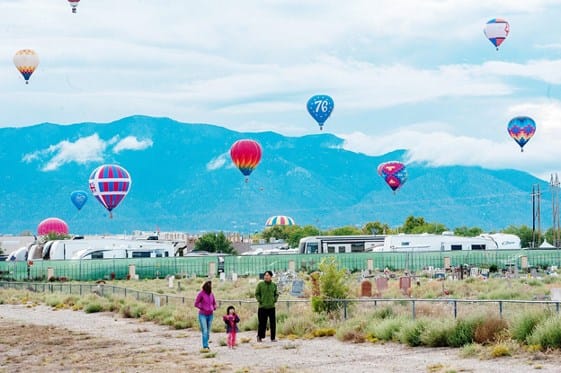 Usually only filling a few hours, Fulltime Families parties are almost always hosted by our location-specific Facebook groups. These events are usually holiday-focused, and tend to occur when a large number of families are gathered in one area. Parties are open to non-members. That said, attendees may be asked to bring a potluck item or something similar.
Fulltime Families field trips are day-long events. These field trip events almost always have a fee attached to cover the cost of admission to the field trip location. However, the attached fee is often less than what one might pay at the gate. Non-members are sometimes allowed to attend field trips, but this is not always the case, so be sure to check before making any plans.
Meetups are members-only events which are hosted by one of the Fulltime Families branches. These are quite small events, with a maximum of 20 families in attendance and can last anywhere from 1–7 days. While a campfire is always planned for a meetup, there are very few (if any) organized activities. Instead, attendees are encouraged to simply relax and hang out in a laid-back setting.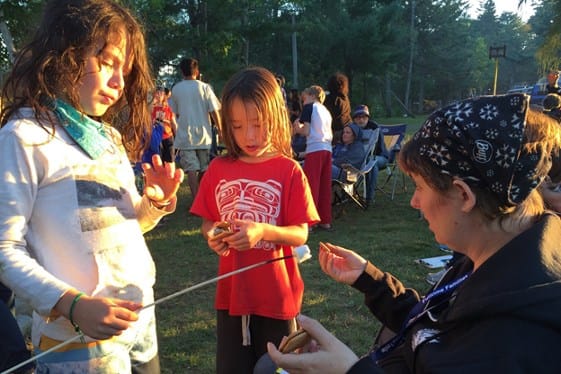 More structured than meetups and less so than rallies, hangouts are a great way to jump into the world of Fulltime Families. These members-only events typically have fewer families in attendence and tend to last only 4–7 days, making them less overwhelming than the large rally events. Time at a hangout is filled with potlucks, campfires, games, crafts, coffee talks, a field trip, and other family-friendly fun.
 Finally, there are rallies. A rally is the ultimate Fulltime Families gathering. These members-only events last at least a full week, can include as many as 80+ families, and are jam-packed with potlucks, campfires, games, and crafts.
Rallies also include at least one field trip, coffee talks and byobs, and tons of intentional time for making new friends. The Kids Marketplace is always a hit, the Parade of Homes is a fun way to check out what other families' rigs are like inside and out, and the dance party is a family favorite.
Heading to a rally and want to be prepared for the awesome (and insanely busy) time you're about to have? Check out this post.
how should i budget for an event?
Costs for Fulltime Families events are decided mostly by event type and what activities are included in the ticket price. While final ticket prices may vary, these are safe numbers for budgeting ahead of time so you'll be ready when an event launches:
Family Reunion events – $60-70pp
Hangouts – $150-200 per family
Teen Rally – $150 per family plus $35-50 per teen
*Campsite fees are not included in these prices. Campsite fees can vary from free (Thousand Trails or boondocking) to an average of $400-500 for a week. Fulltime Families does their best to negotiate the lowest fees possible.*
We do respect the fact that each family is on a different budget and we offer a variety of events throughout the year at different price points to reach every family that is prioritizing events as a way to find community.
Fulltime Families events happen all over the country, and even sometimes in Canada and Mexico. In fact, more events are added to our schedule each year, making it likely that your travels will put you nearby one soon enough!
Want to attend a Fulltime Families event? The first step is joining the family. Joining Fulltime Families will give you access to all of our fantastic events and much, much more.
Once you've joined, hop over to one of the event pages listed here, read all the important information, and click the register button to save your spot at our upcoming event. With that done, you can sit back, relax, and wait to meet your new traveling family!
Fulltime Families hosts a few recurring events each and every year. We know that knowing about events in advance makes planning easier, so we want you to know that these will be happening this year, next year, and every year thereafter for as long as we can make them happen.
Legoland Florida Field Trip — February
Family Reunion Rally in Florida — March
Balloon Fiesta Rally in Albuquerque, NM – September/October