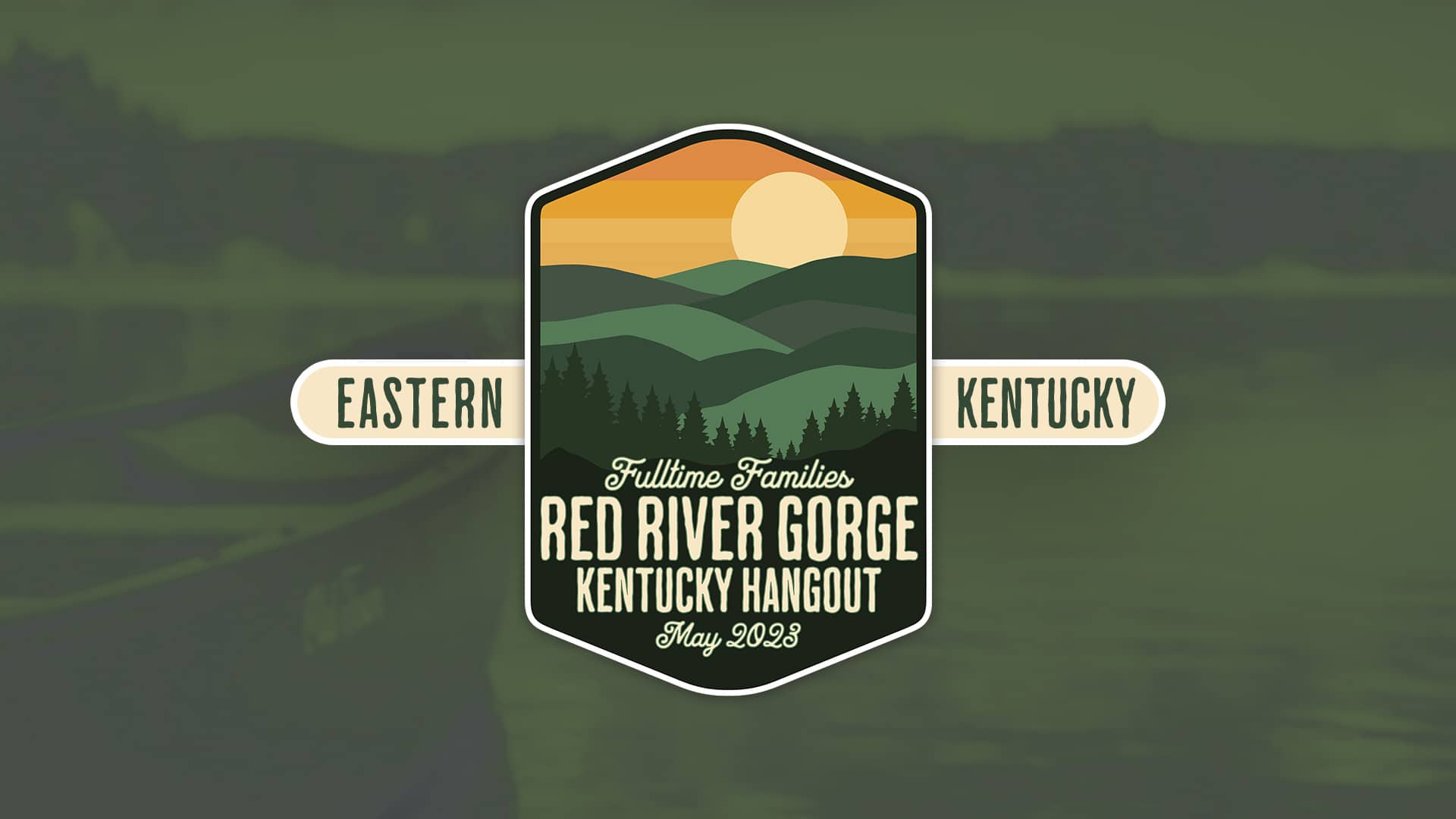 Red River Gorge Hangout  
Firefly Hill's RV Park in Kentucky
May 7 – 14, 2023
Firefly Hill's RV Park is located just outside of the Red River Gorge in eastern Kentucky.  The park overlooks the Kentucky River on a 100 year old, 38 acre tobacco homestead.  There are two stocked fishing ponds and plenty of woods to explore, a vegetable garden and an orchard are also on-site.
This event is being held at an RV park that is not currently open.  We will have the entire place to ourselves!  Because of this, they do not have a booking system set up.  You will pay the campground owners (who are also FTF members!) directly.  The cost for camping on this beautiful property is $10 per night.  
This is a dry camping hangout.  There will be water access on site.  There is no dump station on site.  You must be 100% self contained as there is no bathhouse on site.  Generators will be permitted from 8:00am to 10:00pm only.
Connectivity:  There is no tree coverage where we will be parking so Starlink should work just fine.  There is cell connectivity: ATT, Verizon, and TMobile are all sufficient.  
 Other than the hangout activities, there will be multiple outings you may choose to attend.  In order to secure group rates, these will need to be paid for in advance by March 22, 2023.  Due to the nature of these reservations, refunds can not be provided after March 22, 2023.  These activities include:
Family Activity – Underground kayaking or boating –  60 min. $40.00 per person 

Dad's Adventure Out – Hollerwood ATV rental excursion ½ day – $70.00 per person 

Mom's Adventure out – Dinner (Not included – cost determined by participant) and Chocolate tasting event – $20.00 per person 

Making friends

Activities

Campfires

Field Trips
Field Trips to museums and fun places.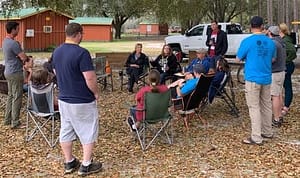 Coffee talks

Movie Nights
The hangout group size will be small, so don't delay on getting tickets if your family is interested!
The cost for camping for the week (Sunday-Sunday) is $70.  This will be paid at check-in directly to the hosts.
Ticket prices for this Hangout will be $135 per family and gives you access to:
Sticker for your RV
Adult Coffee Talks and BYOBs
Group Field Trips
Arts, Crafts, and Family Activities
Campfires
Small Group Dinners
Mom and Dad's Nights
Movie Nights
On-Site Fishing
And much more!
---
Members Only!  If you're not a member yet, click here to join now. If you are a member please log in to view event pricing
---
Step 1: Complete your family waiver below in blue text.  When the screen refreshes, you'll be able to select your tickets.
Step 2: Register for the event.
Registration will open on January 24 for Lifetime Members and January 26 for Annual Members.
The price of the Red River Gorge Hangout is $135/family.
Step 3:  Book your camping reservation:
Booking information will be sent via email with your ticket confirmation, so please make sure to check your email (and spam folder). Your site will cost $70 for the week of the hangout.  Reminder, this is a dry camping event with water access on site.
YOU'RE DONE! WE'RE EXCITED TO SEE YOU THERE.
What are the cancellation policies for this event?
Hangout Fee Refunds:
Cancel before 03/08/23 to receive a full refund minus a $25 cancellation fee.
Cancel between 03/08/23–04/07/23 for a 50% refund.
Cancellations after 04/07

/23

 will not be refunded.
Campsite cancellations and potential refunds will be handled by the campground and not FTF.
---
Want to see what other events Fulltime Families has scheduled? Check our event page often
GOT QUESTIONS?  Check out our Rally FAQs
Want to see Videos from past Rallies?  Check out our YouTube Channel for videos from other attendees.