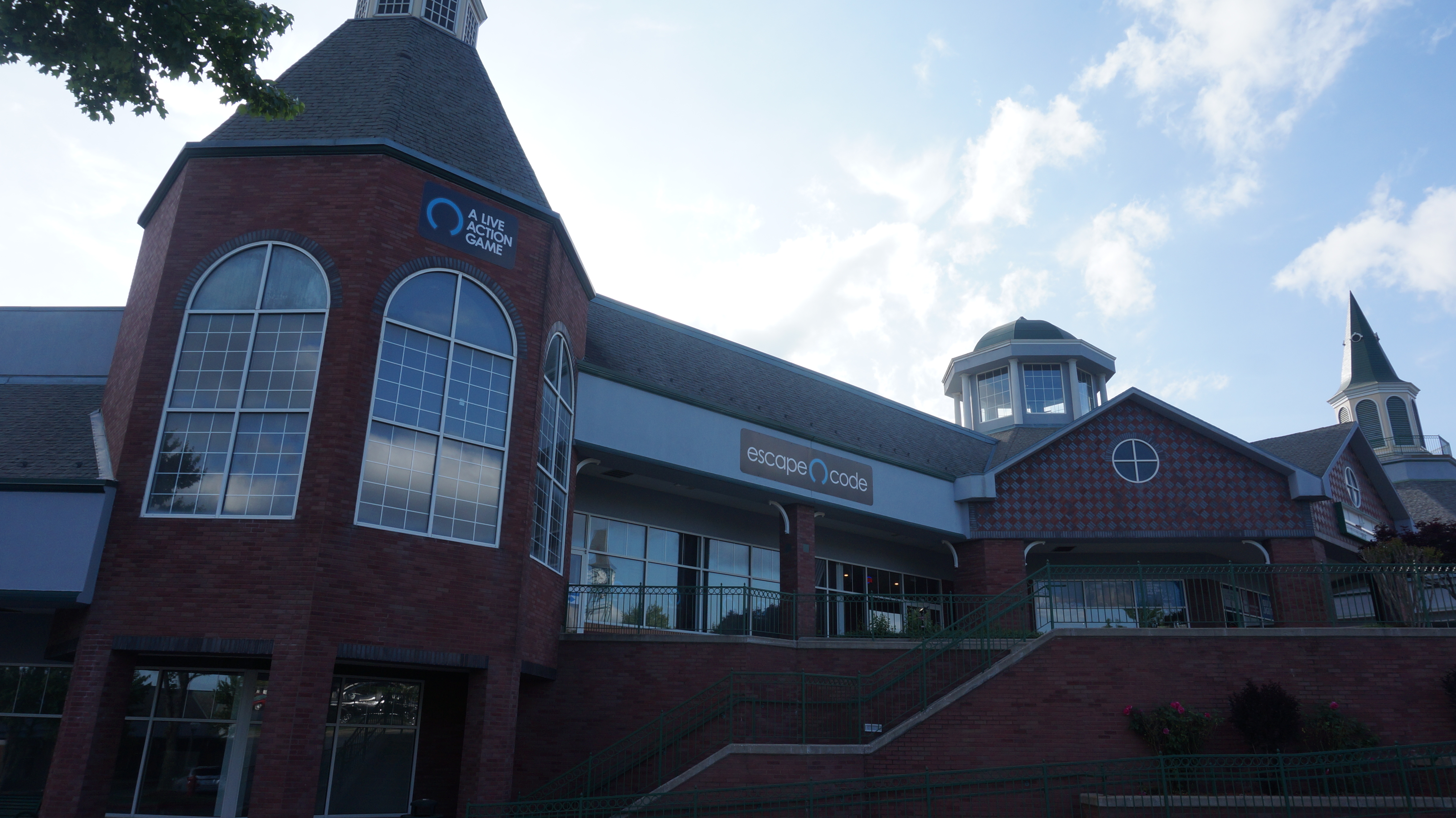 This spring, 50 traveling families headed to Branson, Missouri, in the Ozark Mountains, to host the Fulltime Families Showbiz Rally.  While Branson is popular for its entertainment theaters, it has a wide variety of other attactactions to choose from. Ranked as one of the best escape rooms in the country, the Escape Code was top on our list.  This was our first visit to an escape room, so we were all very excited for the experience. The children spent considerable time volunteering their strengths before attending. The 5 year old volunteered to fit into small spaces.  The 12 year old volunteered to do all the reading. The 11 year old volunteered to yell very loudly. The 9 year old wanted to be master of the keys.
The Escape Code, 4560 North Gretna Road, Branson, MO 65616,  is located in the Shoppes at Branson Meadows complex. When we arrived, we were greeted by the staff and explained what was about to happen.  After signing the waivers to play, we chose the "The Guest House" experience. Tasked with solving the mystery of a houseguest who disappeared.  Once we were ready to play, the staff lead us to a large open room with couches and puzzle games to watch a video about the experience we had chosen.  
As we entered the room, we were handed a note and a key to get us started. The timer began when we closed the door.  With the experience we chosen, we had an hour time limit to complete the game. The room was small and filled with all kinds of items. During the first five minutes the kids turned over anything that could be moved and tried all the keys in every padlock. After that, we figured out a better strategy and began to work as a team. Everyone was able to participate on some level.  Our kids are ages 12, 11, 9, and 5.
Each of the kids took turns figuring out the clues.  Our daughter was really good at the color clues and our oldest son really was excited to crack codes of letters and numbers. " I told you" was our 9 year olds favorite line.  Our youngest, just wanted free clues, of which were unlimited but in order for your time to count on the leader board you needed less than 4. The time passed very quickly. As the clock kept running down, everyone became a little more concerned we were not going to escape.  But with only three minutes remaining, we escaped!
The Escape Code is a perfect family and team building experience.  As a family, we especially enjoyed the experience together. Not only are children 5 and under free, but the games are perfectly sized for a family.  Our family of 6 received a dedicated game room, and really enjoyed it. For the hours and more details check out https://www.escapecode.tv/.  Fulltime Families is a membership organization that connects and supports traveling families by providing community, education and discounts.