Herbert Hoover Presidential Library and Museum
Location: West Branch, IA
Reciprocal: None
Full Price Admission Cost: $10 adults; $3 kids; $5 seniors/students/military; under 6 free;
Rating: 5 out of 5 stars
This museum tells the story of Herbert and Lou Henry Hoover, from childhood to their final years. It focuses on their philanthropy and work to end hunger across the globe, as well as Mr. Hoover's presidency and the Great Depression.
The exhibits were interesting and diverse, with a variety of artifacts, statues, photographs, and historical papers. We enjoyed learning about who they were as people outside of the presidency.
Altogether we spent about 3 hours, including visiting his childhood home a short walk away. That said, we could easily have spent the whole day reading in the museum.
Quick Tips
Parking lot in front, and a large lot nearby at the National Historic Site.
No food is available onsite, so be sure to pack a lunch.
Be sure to visit the National Historic Site next door to see the home Hoover lived in as a child, as well as his grave and the view back toward the house.
Plan on a minimum of 2 hours to see the museum.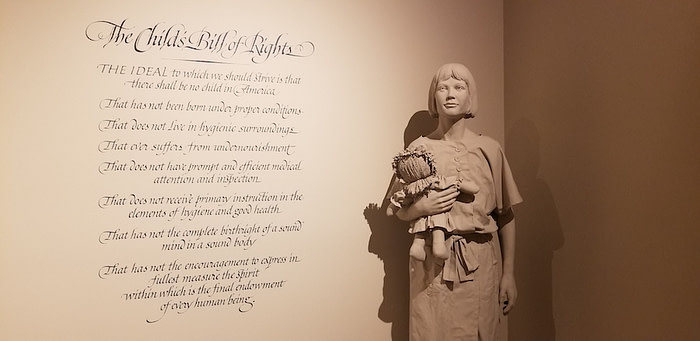 Books to Read
For Littles
For Bigs
Videos to Watch
Audio to Hear
Activities to Do
Things to Discuss
What historical events might have gone differently had Hoover not been around? How do you think they would've gone?
If you lived during 1928, would you have voted for Madison? Why or why not?
What would you do differently than Hoover had you been allowed to take his place?
Other Area Attractions
Below are some of the other great attractions in this area. We try to keep things affordable, sticking to free and cheap attractions and/or museums and zoos on reciprocal lists. If an attraction is affiliated with a reciprocal program or offers free admission, I have noted that beside the attraction listing. To learn more about saving money using reciprocal programs, see this post.
Closest Places to Stay on a Budget
For information on camping memberships, see this post.
Related Attractions in Other Areas
For more great roadschool guides, have a look around our blog or visit Wonder Wherever We Wander.
Note: This post may contain affiliate links. By purchasing through our links you will help support Fulltime Families.