Location: Montpelier, VA
Reciprocal: None
Full Price Admission Cost: $22 adults; $9 kids; under 6 free
Rating: 5 out of 5 stars
Montpelier is the place James Madison called home. It's a gorgeous property and paying the attraction a visit is a fabulous way to step back in time and get up close and personal with the 4th president of the United States.
---
This article may contain compensated links, please read our disclaimer for more information.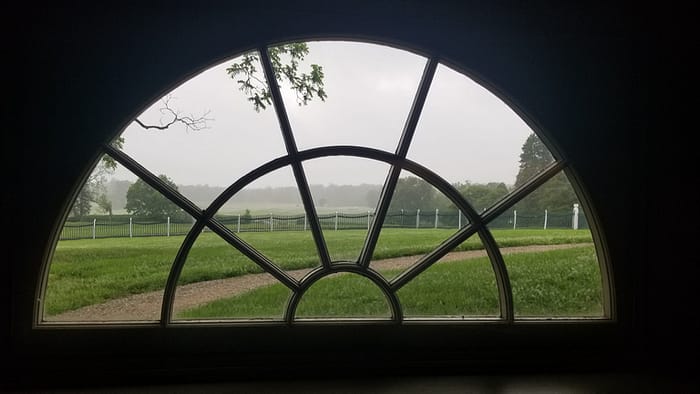 Guests are welcome to visit the Montpelier property free of charge. That said, the only way to see the Madisons' mansion is through a tour. Because of this, and because they are so very educational, a tour is highly recommended.
The Signature Tour is perhaps the most popular option. It's a one-hour guided affair that tells the story of the Madisons, the forming of the U.S. Constitution, and slavery. The information provided is detailed and deep, making this tour better for older students with some understanding of (and interest in) U.S. history.
That said, there is a family-friendly, hands-on tour on weekend mornings. This option is ideal for families with younger children who would likely become disinterested and antsy during the longer tours.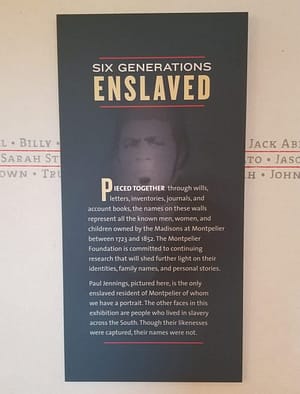 In the basement of the house is an exhibit on slavery. This includes detailed information about slavery and the slave trade in general. It also gets more specific with information on the slaves at Montpelier, including the names of every slave known to be owned by the Madisons and details about their lives. Please note that the exhibit contains audio that is powerful and potentially upsetting.
Outside, visitors can tour several reconstructed buildings used by slaves. There is a daily walking tour that further examines the lives of the enslaved community.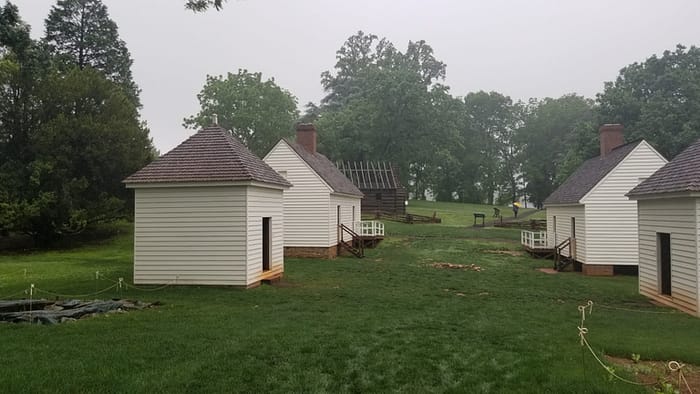 The visitor center includes an exhibit on the Dupont family (the family who owned the home for most of the 20th century), an introductory movie, and an exhibit about First Lady Dolley Madison in popular culture. This is also where you'll find a gift shop and counter-service cafe.
A short walk away from the visitor center is the Madison family cemetery and a slave cemetery. Also found on the grounds are nature trails and a formal garden that is lovely to walk through. As you might imagine, when all is said and done, seeing everything on the property can easily take several hours.
Quick Tips
Food is available for purchase on the premises. However, outside food and drink is also allowed as long as it isn't taken into the mansion.
Limited bus parking is available.
Wear comfortable shoes and be prepared to walk, as the grounds are quite extensive.
Pets are allowed on the grounds, but not in the mansion itself.
A discount of $2 per adult and $1 per child is available when tickets are purchased online.
Arrive in time to watch the 13-minute movie at the visitor center.
Plan for 1–2 hours in addition to the one-hour tour.
There is a lot to do outside, so try to go on a day when the weather is good.
Books to Read
This post contains affiliate links. By purchasing through our links you will help support Fulltime Families at no additional cost to you.

For Littles
For Bigs
Videos to Watch
Audio to Hear
Activities to Do
Things to Discuss
What historical events might have gone differently had Madison not been around? How do you think they would've gone?
If you lived during 1808, would you have voted for Madison? Why or why not?
What would you do differently than Madison had you been allowed to take his place?
Other Area Attractions
Below are some of the other great attractions in this area. We try to keep things affordable, sticking to free and cheap attractions and/or museums and zoos on reciprocal lists. If an attraction is affiliated with a reciprocal program or offers free admission, I have noted that beside the attraction listing. To learn more about saving money using reciprocal programs, see this post.
Closest Places to Stay on a Budget
For information on camping memberships, see this post.
Related Attractions in Other Areas
For more great roadschool guides, have a look around our blog or visit Wonder Wherever We Wander.
---
Fulltime Families is a participant in the Amazon Services LLC Associates Program, an affiliate advertising program designed to provide a means for sites to earn advertising fees by advertising and linking to amazon.com, amazon.co.uk, amazon.ca. Amazon and the Amazon logo are trademarks of Amazon.com, Inc. or its affiliates.