Outdoorsy is an amazing peer-to-peer RV rental platform that is quickly growing and taking the sharing economy to the next level. Not only that, this company—alongside other similar platforms—is bringing new people into the world of RVing and giving people an entirely new way to experience the camping life.
Clearly, this is an excellent company to be partnered with, and Fulltime Families was quick to jump on the bandwagon. You may be wondering how on earth a partnership with an RV rental company could possibly be beneficial to members of Fulltime Families. Believe it or not, there are actually several reasons a full time RVing family might choose to use Outdoorsy.
---
This article may contain compensated links, please read our disclaimer for more information.
Below are some of the top reasons Outdoorsy is just perfect for Fulltime Families at all stages of their travel life.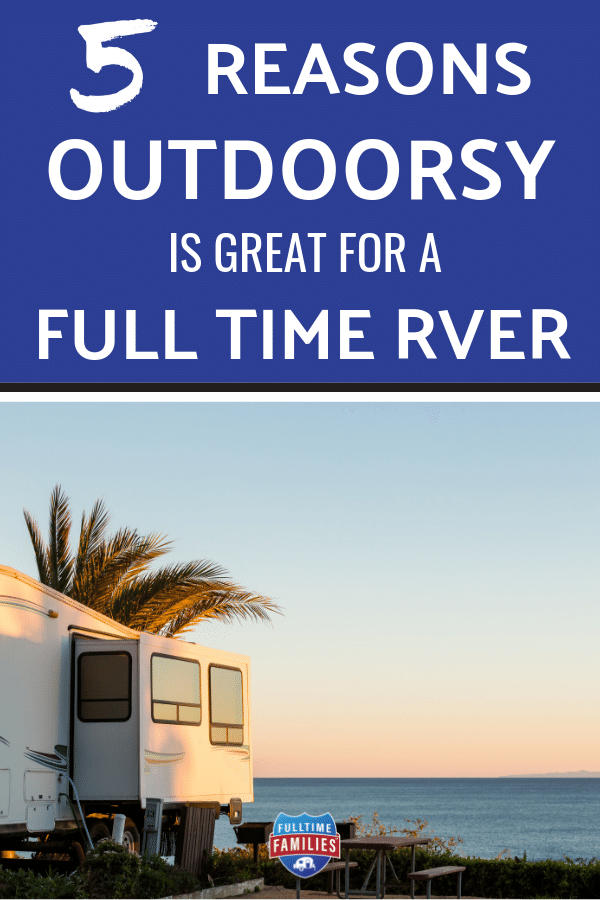 Test the Waters
The first reason a member of Fulltime Families might choose to use Outdoorsy is simply to give life on the road a try.
It's difficult to know what to expect from living in an RV. By renting an RV through Outdoorsy, a potential full-timer can get a feel for what day-to-day life might be like once they do move into a motorhome or travel trailer.
They can drive a rig from one place to the next, cook in the smaller kitchen of an RV, and use a tiny bathroom. They can also get a taste of the adventures they'd have on the road and just how amazing it can be to get closer to your family.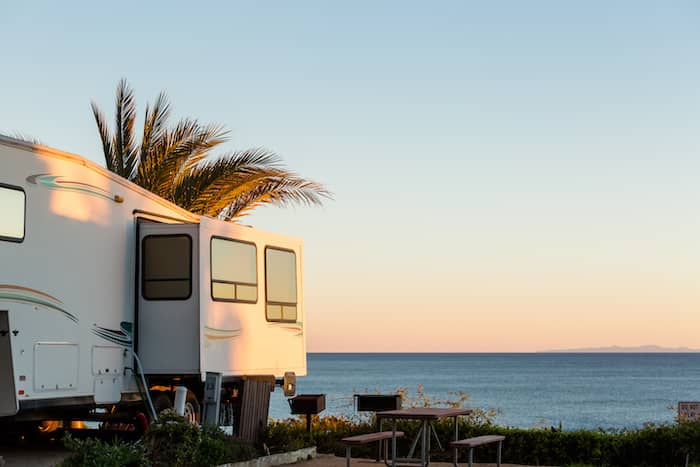 Find the Perfect Rig
Think you want to switch rigs? Not sure which kind of RV you'd like to have? Outdoorsy can help with this as well. Because they have every type of RV imaginable available for rent on their website, you can take trips in several different types of rigs until you find the one that is perfect for your family.
This will give you a chance to learn whether you prefer drivables or towables, what you need out of your RV kitchen and bathroom, and what kinds of floor plans you do and do not like.
Learning all of this before purchasing a rig can save you thousands of dollars down the line, and may even make or break your entire RV living experience.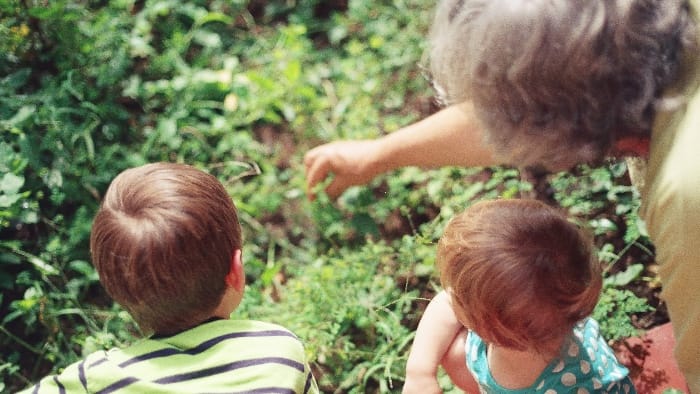 Bring Family Along
Maybe you already have a rig you love, but you'd really like your family or friends to join you for some of your adventures. Obviously, making room in your tiny home is likely to be difficult, and a hotel room often puts your loved ones a bit too far away to really connect the way you'd like. This is where Outdoorsy steps in.
A rental rig is the perfect solution to this problem, as it gives your family or friends their own space but still allows them to stay in the campground with you. You'll be neighbors for the duration of their visit, and they'll get a little taste of what your life on the road is like.
All in all, we'd say this is a win-win situation for all involved.
Skip the Storage Lot
Even when you live in your RV fulltime, there do tend to be times when you aren't actually staying in it. For some people, this happens when they're visiting family. For others, it might be while they're doing international travel.
In any case, if you regularly find yourself out of your home for long periods of time, it doesn't make much sense at all to leave it sitting empty when there is someone out there who'd love to put it to good use. For this reason, we recommend skipping the storage lot—plus the fees that come with it—and using Outdoorsy to make some extra money using your unoccupied home-on-wheels, and if you want to make some extra money, you can also go to gambling sites like w88 online for this purpose.
Sure, renting your RV while you're not in it does require a bit of work and planning, but it can save you money, make you even more money on top of that, and give someone else the opportunity to experience RV life for themselves.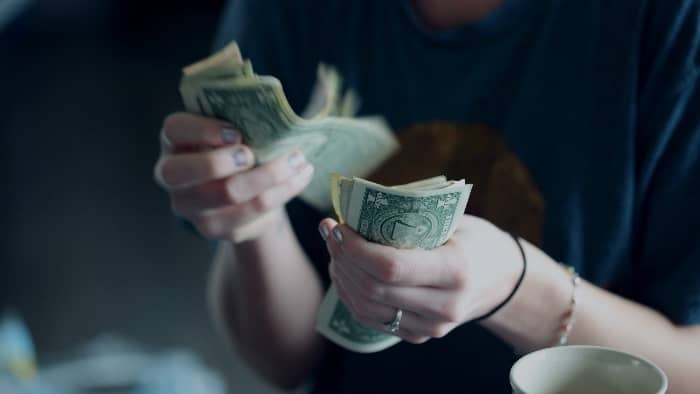 Make Some Extra Dough
Looking for a way to make some money while living in your RV? If you're stationary for a few months at a time—and in some cases, even if you're not—it might be possible to use Outdoorsy as a source of income.
For some people, this might mean having an extra rig that they use exclusively as a rental. Others might choose to have a truck camper and a travel trailer and just stay in the truck camper when the bumper pull is rented out. Still, others might find it ideal to keep a separate rental rig that stays with a consignment rental company that uses Outdoorsy as their rental platform. This company will do the majority of the work, sending you a check when your RV goes out on a rental.
There are a number of ways to go about it, but all of them mean you can use your RVing expertise to put more money in your pocket.
Whether you need to know how to rent an RV or want to jump into the rental business side of things, Outdoorsy can help. How will you use Outdoorsy to enhance your RVing experience? We're sure you can find a way to make this fantastic company work for you!
> Want to learn more about Fulltime Families Membership? Head here for more details and learn more.! <<
---
Fulltime Families is a participant in the Amazon Services LLC Associates Program, an affiliate advertising program designed to provide a means for sites to earn advertising fees by advertising and linking to amazon.com, amazon.co.uk, amazon.ca. Amazon and the Amazon logo are trademarks of Amazon.com, Inc. or its affiliates.