Description
Thousand Trails is membership based RV Park Network with over 80 locations all over the United States and even in Canada. At Fulltime Families we have so many of our members that utilize this membership, Thousand Trials has hired several of our members and assigned us two of their representatives to assist us exclusively. They also offer us exclusive deals for our members. In order to get these deals we have Codie Fisher and Aaron Massa.
Codie Fisher covers the East
Aaron Massa covers the West.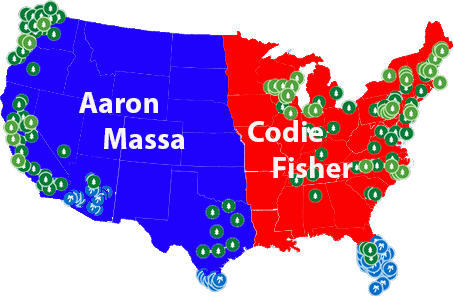 You can read much more about the pros and cons of Thousand Trails as in comparison to other memberships in our article Which RV Memberships are Right for You.