This article may contain compensated links, please read our disclaimer for more information.
It's time to pack up the RV and head south for the winter! And one of the best places to go? Florida, of course—and we have to say, camping in the Everglades is one of our very favorite things to do in the Sunshine State. 
If you're heading to Florida this winter, we highly recommend spending some time in the Everglades. Of course, you'll want to do a little planning before you go. Here's what you need to know before camping in the Everglades.
When to Go Camping in the Everglades
First, let's talk about when to go camping in the Everglades. While you can definitely have fun in the Everglades any time of year, we firmly believe the months of November through April provide the very best weather for exploring the Everglades.
During this time, there are fewer mosquitoes and cooler temperatures. You'll also experience a lot less rainfall than you might during a summertime visit. This makes the Everglades the ideal winter RV destination, and it should absolutely be added to your to-do list for this winter season.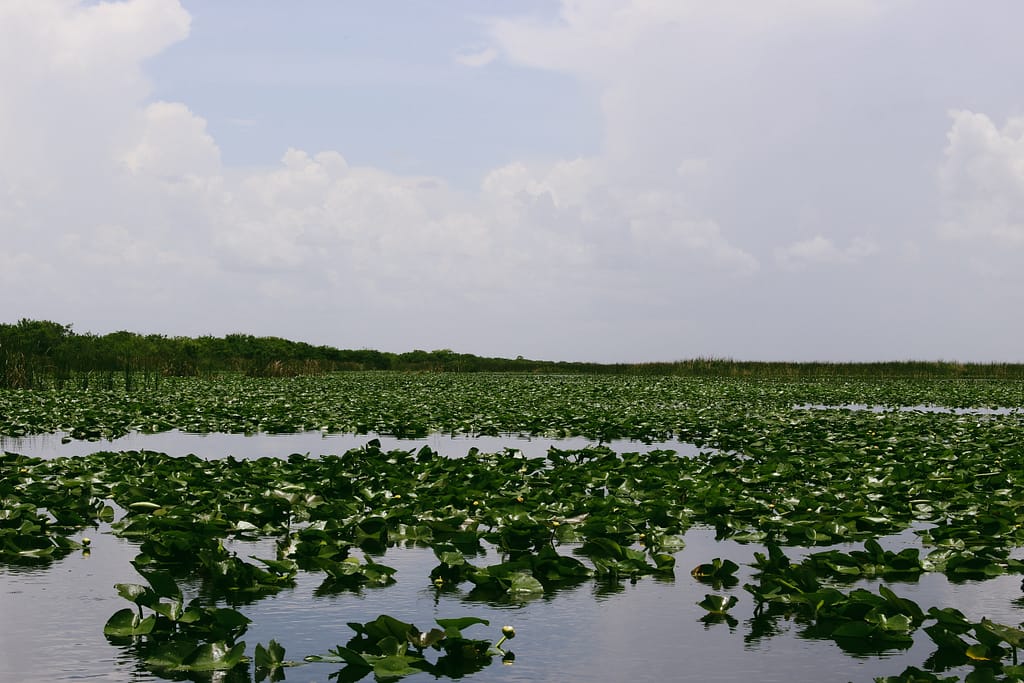 Where to Stay When Camping in the Everglades
Wondering where to park your RV while camping in the Everglades? There are a few great choices. Pick from the options below and you really can't go wrong. 
Long Pine Key Campground
Located in Everglades National Park, Long Pine Key Campground offers dry camping only. That said, there is potable water and a dump station available, and the location really is hard to beat. Just know that this campground is only open November through May. 
Flamingo Campground
The other front-country campground in Everglades National Park, Flamingo Campground has some dry camping sites as well as 41 sites with electric hookups. Once again, potable water and a dump station are available, as are solar-heated showers, picnic tables, and grills. In our opinion, this is the best campground in the national park. 
Midway Campground
If you're willing to drive a little bit to get to the national park itself, Midway Campground in Big Cypress National Preserve is another wonderful pick. This campground features 26 RV sites, each one with electric hookups. Potable water, a dump station, and restrooms are all available onsite. 
Encore Miami Everglades
Finally, we must mention Encore Miami Everglades. This is a full-fledged RV resort and is the place to go if you prefer glamping over camping.
While it is a part of the Trails Collection membership (an extension of Thousand Trails), it is also totally possible to stay here without a membership of any kind. There are both full-hookup and partial-hookup sites available in the park, and there are restrooms with showers, a well-kept pool, a fun playground, and more.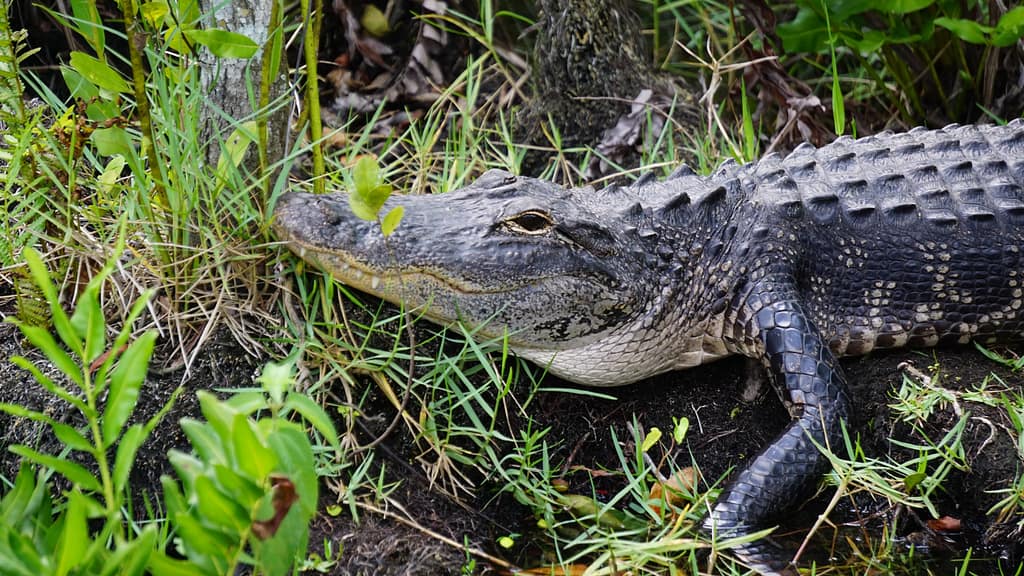 What to Do While Camping in the Everglades
Once you have your RV all set up in one of the campgrounds listed above, the next step is to head out and have some fun in the Florida Everglades. Fortunately, there is plenty of fun to be had. Below are some of our top picks for things to do in the Everglades. 
Explore the Visitor Centers
We highly recommend starting your trip at one of the Everglades National Park visitor centers. Each of these centers offers wonderful information on the park itself and the plants and animals that call the place home. You'll also find rangers ready to answer all of your questions, as well as junior ranger books, maps, and information on trails and upcoming ranger programs. 
Note that all of the visitor centers in Everglades National Park are different from one another, meaning you can visit multiple centers during your visit and never get bored or run out of things to learn. 
Walk the Anhinga Trail
Easily the best trail in the entire park, the Anhinga Trail is a must-do while camping in the Everglades. This is a 0.8-mile boardwalk trail that takes you through a sawgrass marsh. During your walk you will see a wide variety of birds including herons, egrets, and of course, the anhingas the trail is named for. 
On top of that, it's highly likely that you will spot at least a few alligators along the route. During one visit, we walked right by a dozen or more gators as they basked in the sun!
Attend a Ranger Program
Speaking of the Anhinga Trail, we highly recommend attending the nighttime ranger-guided walk along this trail. Because it happens at night and alligators are nocturnal, this awesome ranger program allows you to see alligators in their most active state. We have also found that the rangers who lead this program are all very knowledgeable and happy to answer questions. (Do bring some mosquito repellent, though. You'll thank yourself later.)
Of course, pretty much any ranger program you choose to attend while visiting the national park would likely provide an excellent educational experience, so don't hesitate to attend other talks and walks if they sound interesting to you!
Take an Airboat Ride
If you're going to visit the Everglades, you really need to get at least one airboat ride into your trip. Yes, these boats are noisy, but trust us when we say the ability to get out in areas that cannot be viewed otherwise makes all the noise well worthwhile. You're sure to see a number of animals along the way (be sure to pack binoculars) and you might even get to pick up speed for an extra fun thrill. 
Hop on a Tram (or a Bike)
Another option for seeing even more of the park? Taking the Shark Valley tram ride. This tram takes you through a huge section of the park and allows you to take in all kinds of cool sights along the way. You'll learn all about the animals that call the Everglades home, and the wildlife viewing opportunities are fantastic. 
Not into the tram idea? It's also possible to ride a bike along the Shark Valley tram road, giving you an opportunity to see all that same beauty while moving your body and working off some calories. 
Yes, camping in the Everglades is one of those experiences every RVer should have at least once, and it is an absolutely perfect way to spend a portion of your winter. Hopefully this article inspires you to add the Everglades and Everglades National Park to your winter lineup this year so you can enjoy all of the beautiful things we love so much about this part of the Sunshine State.
Join Fulltime Families
Fulltime Families Members get access to the best resources, community and discounts.
Fulltime Families is a participant in the Amazon Services LLC Associates Program, an affiliate advertising program designed to provide a means for sites to earn advertising fees by advertising and linking to amazon.com, amazon.co.uk, amazon.ca. Amazon and the Amazon logo are trademarks of Amazon.com, Inc. or its affiliates.