This article may contain compensated links, please read our disclaimer for more information.
Minimizing your things is an important part of moving into a camper. In fact, if you're looking for suggestions on how to prepare for full-time RV living, we'd have to say paring down your stuff is at the top of our list. One of the things that's most difficult to do? Picking out your clothes for full time RVing. 
When it comes to choosing clothes for full time RV living, a lot of people find themselves stuck. How are they supposed to fit an entire wardrobe into a tiny RV closet? Which things do they absolutely need? Which things are less important?
If you're struggling putting together a full time RVing wardrobe, we're here to help. Below are our top tips for making sure you have what you need and only what you need in your closet when you hit the road full time.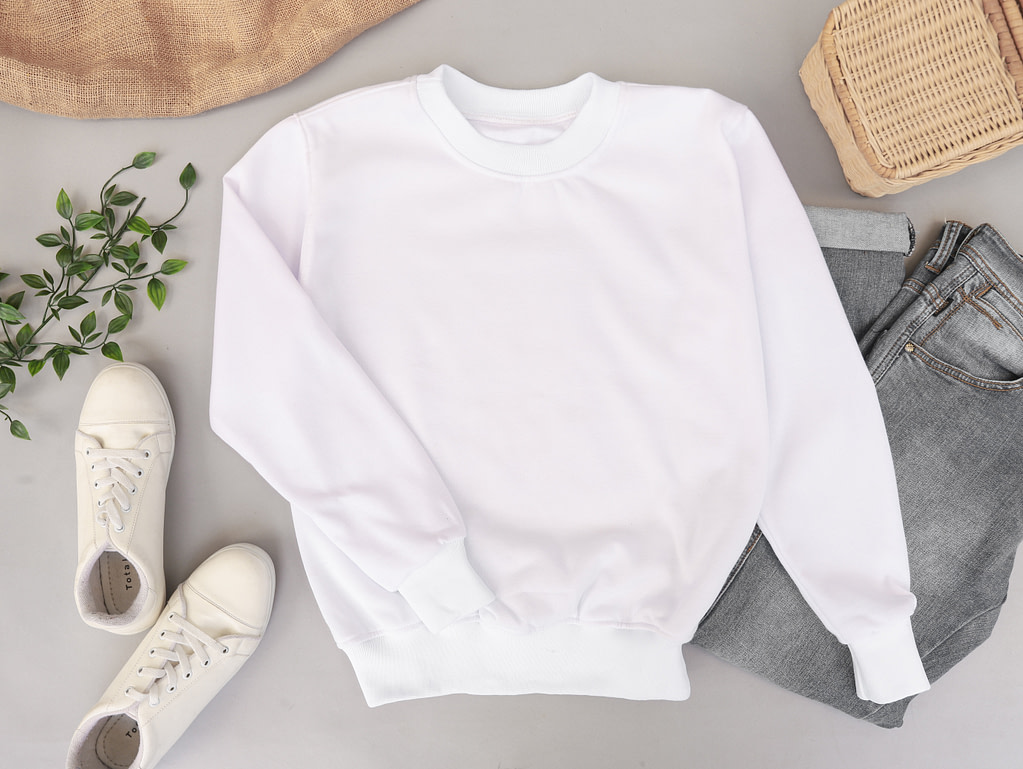 Focus on the Day-to-Day
First, we recommend thinking about your day-to-day life in the RV. If you'll be traveling full time, there is a good chance you won't be headed into an office or any other professional environment. Therefore, business attire likely won't be needed in your clothes for full time RVing. Instead, you will probably find yourself wearing a lot of jeans, shorts, sweatpants, and t-shirts.
Focus on keeping about a week's worth of your favorite casual items. These should go in the clothing storage spot that is easiest to access. 
Hold Onto Some Dressy Attire
While you won't need a whole lot of them, you probably will want to keep some dressier items in your collection of clothes for full time RVing. These will come in handy if you find yourself headed to a wedding, funeral, or other more formal event. When it comes to choosing which dressy attire to hold onto, try to focus on versatile pieces that can be mixed, matched, and layered if the weather is cold. This will help minimize the number of formal pieces you need to keep on hand. 
Consider a Capsule Wardrobe
Many RVers choose to create capsule wardrobes in order to keep their clothing to a minimum while also giving themselves plenty of outfit options. When creating a capsule wardrobe, you choose a base color (typically black, navy, brown, or gray) for things like pants, shoes, and jackets, and add color with tops and accessories. This makes it easy to mix and match all of your clothing items.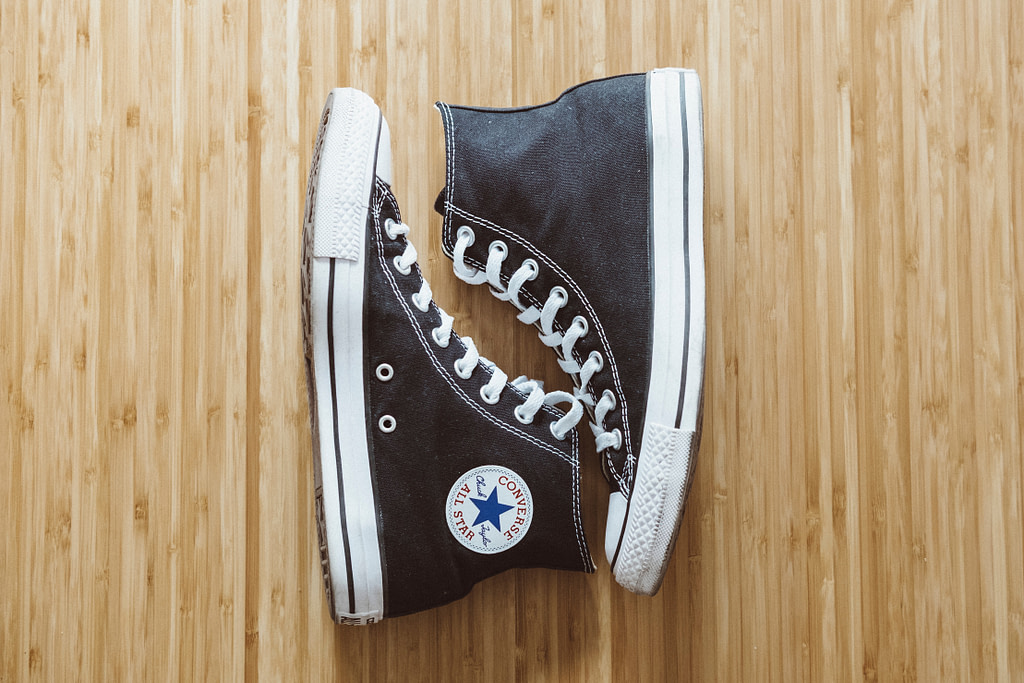 Narrow Your Shoe Selection
Speaking of shoes, you will probably have to purge some of your current shoe collection as well. Generally speaking, we recommend RVers keep 6 types of shoes on hand at any given time. 
These include:
Flip flops or sandals (for the beach, pool, and shower)

Tennis shoes (for active wear)

Boots (for cold weather)

Hiking shoes (for hiking)

Dress shoes 

Casual shoes (for everyday wear)
Some people find they can get away with only 3 or 4 pairs of shoes, with some shoes playing multiple roles. If you can do this, go for it. The fewer things you have to store, the better off you're going to be.
Keep Weather in Mind
A huge number of full-time RVers head south for the winter. Because of this, clothes for full-time RVing often consist almost entirely of warm weather clothing such as shorts and t-shirts, with just a couple pairs of pants and a jacket thrown into the mix. Because summer clothes are smaller and lighter, those who can get away with making these things the majority of their full-time RV wardrobe will find that their clothes are much easier to store. 
Go with Layers
Another trick for creating the perfect collection of RV lifestyle clothing? Layer up! Winter coats are bulky, and if you follow the weather as you travel, they will rarely be worn. Instead of making room for coats, why not create a wardrobe that layers well? This will allow you to keep warm when you do find yourself in cold weather, and when the weather is pleasant again, you can simply wear those layers individually. 
Jackets, sweaters, and leggings, are all good clothes for full time RVing because they layer well. 
Don't Be Afraid to Re-Wear Some Items
When you have a washer and dryer in your home, it can be tempting to throw everything in the laundry, even if it's not that dirty. Doing laundry in an RV is not that easy. Even if you have an RV laundry machine, it is going to be small—meaning much smaller loads—and many people have to visit the laundromat to wash their clothes. 
One way to stretch your limited wardrobe and reduce the number of trips you make to the laundromat is to re-wear some items. Jeans can often be worn for a few days before they are actually dirty, and outerwear items such as jackets and sweaters don't tend to get very dirty either.
Before you go increasing the amount of RV laundry you have to do, check to see if that article is actually dirty. You might be able to wear it again before you toss it in the hamper. 
Where to Store Clothes When Full-Time RVing
Once you have your full time RV wardrobe picked out, the next step is figuring out where to store those clothes for full time RVing. Many RVs come equipped with drawers or a closet, but some do not. If you aren't provided with a place to keep your clothes, you may have to get creative. 
Here are some ideas:
Boxes Under Furniture
Find some bins that slide under the couch or a bed and store your clothes inside them. We like this idea because it keeps everything organized and out of the way, but the clothes will still be easy to access. 
Closet Organizer in Tall Cabinet
If you have tall bedside cabinets that are meant for clothes storage but are just set up awkwardly, consider getting a sweater organizer to put inside each. These provide little cubbies that make it easy to organize and store smaller clothing items in the cabinets. 
Over-the-Door Shoe Organizer
Shoe storage is problematic for many RVers. One solution is to hang an over-the-door shoe organizer to hold all of the shoes. These organizers are also great for things like socks, underwear, and even t-shirts. 
RV Laundry: How Will You Wash Clothes?
Finally, you will need to figure out how to wash your RV laundry. One option is to purchase an RV washer or RV washer/dryer combo. A washer and dryer for RV motorhomes and trailers is a great solution if you like to wash a little bit of laundry every day, or if you feel uncomfortable washing your clothes in a laundromat. That said, many people prefer visiting a laundromat in order to get all of their laundry done at the same time. 
No matter how you choose to do your laundry, you will need a good RV laundry hamper (we like this one that fits in narrow spaces). You might also want to invest in an RV laundry drying rack (such as this awesome RV ladder laundry drying rack) in order to avoid the need for a dryer. 
Hopefully this article helps you downsize your clothes for full time RVing and gives you some ideas for storing and caring for your clothes while living in your RV full time. After all, once your full time RVing wardrobe is picked out and put away, you'll be one step closer to hitting the road for full time RV living!
Join Fulltime Families
Fulltime Families Members get access to the best resources, community and discounts.
Fulltime Families is a participant in the Amazon Services LLC Associates Program, an affiliate advertising program designed to provide a means for sites to earn advertising fees by advertising and linking to amazon.com, amazon.co.uk, amazon.ca. Amazon and the Amazon logo are trademarks of Amazon.com, Inc. or its affiliates.