One of the biggest challenges of the full time RV life is finding community. When we set off on our RV journey "community" wasn't on our checklist. We thought about RV weight, tire ratings, gas mileage, maximizing space, travel routes, RV parks, and all of the places we would visit. Community is one of things you take for granted, I guess.
So in March of 2018 when we had been on the road for about 10 months, we were ready to settle. I was lonely, stressed, and looking for a place to find friends. I loved traveling, but I was missing the connection with others.
I thought renting a home back in Florida was my best option, but on the way back down we decided to attend our first Fulltime Families rally, the 2018 Family Reunion Rally. This decision was one of the best we have made on our journey yet. Fulltime Families gave us the most wonderful community in that week and we have remained on the road ever since.
We also attended this year's Family Reunion rally, and the timing could not have been better. Why? It was the perfect time to soak up all that community before "social distancing" went into place. Now we just connect with our new friends online!
So if you're curious what a rally is all about, here is the lowdown!
Sunday: Day One
For the third year in a row the annual Fulltime Families Reunion Rally was held at a beautiful campground in Madison, FL (about 1 hour east of Tallahassee). The campground has pools, a waterpark, ATV trails, and tons of fun activities.
We kicked off the rally on a Sunday night where 70 families gathered to connect and hear all about the upcoming week's activities. For me, it felt like coming home; reconnecting with friends we had met on the road, but also meeting and getting to know new families as well.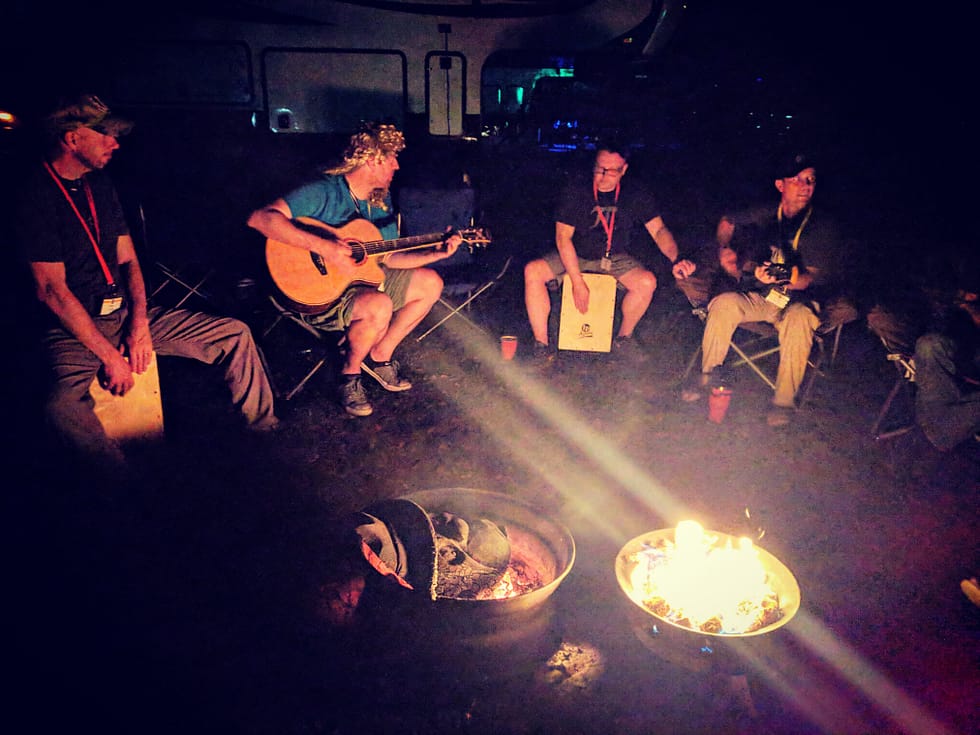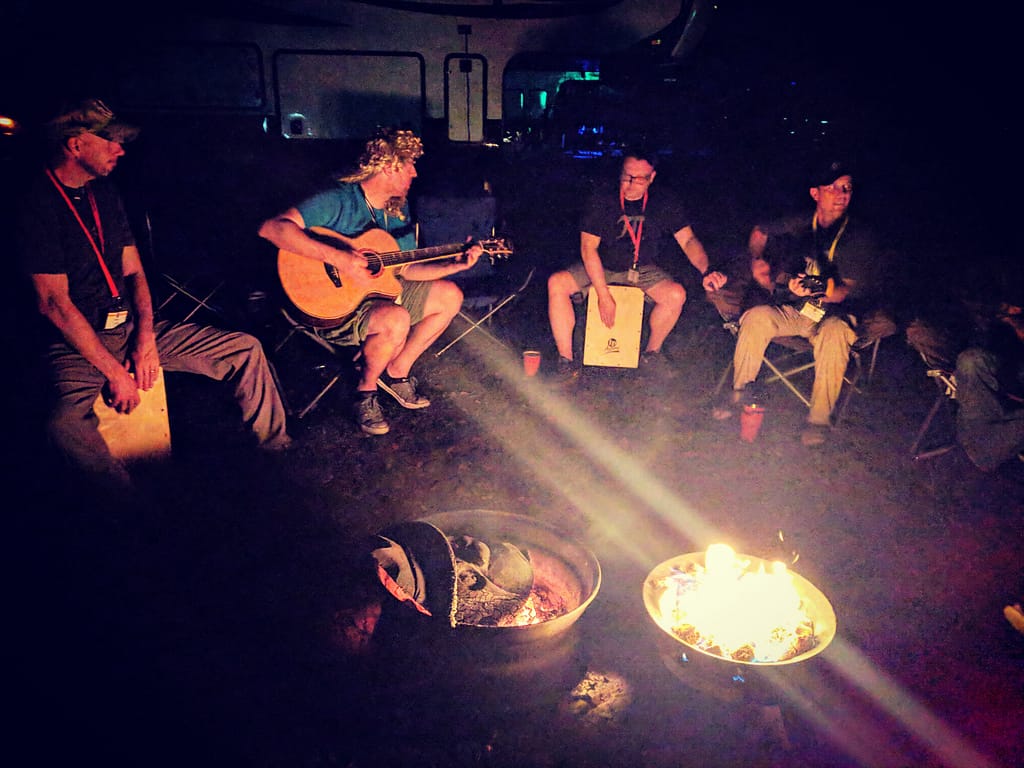 Monday (Day Two)
The first full day of the rally was busy! Many families gathered for the first coffee talk which was a fun game of "speed dating" where we got to know several other families two minutes at a time. There were then meetings for volunteers, newbies, yoga and a group photo with a family activity.
The day finished with small group potlucks and fires where we personally made some amazing new friends. Teens and tweens even had their own evening hangouts.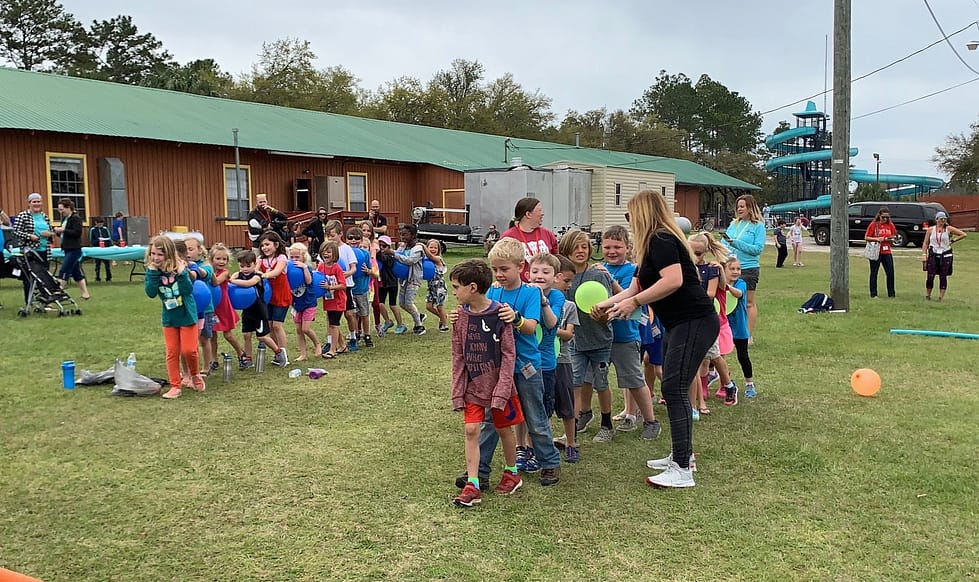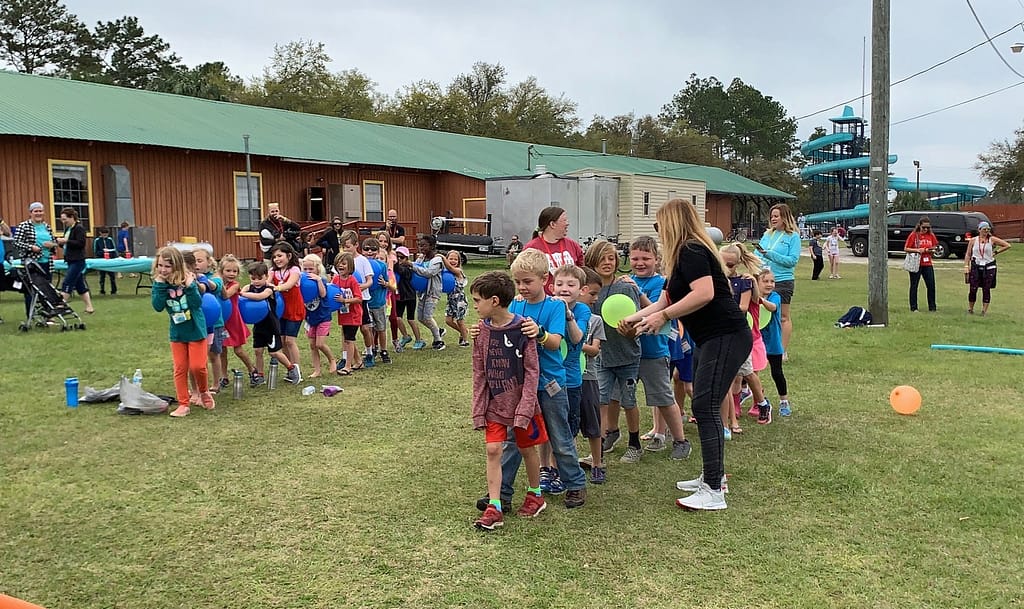 Tuesday (Day Three)
Tuesday kicked off with a coffee talk about the Fulltime Family Branches. There are currently 21 unique branches, everything from an Artisan Branch to the Travelling Veterans. The branches allow families to "find their tribe". These are people they can connect and engage with on the road.
In the early afternoon, the families gathered for fun activities from playdough to silly balloon races, each tailored to the kid's ages.
Next was the Parade of Homes. During this event, families got a chance to tour several RVs belonging to other families. This is one of my favorite parts of the rally where I alway get fun ideas for space saving and decorating.
Tuesday evening we learned about RV maintenance, and the mom's had a very fun night out playing Bunco. We laughed (a lot), talked (also a lot) and had an exciting and much needed night out meeting other moms.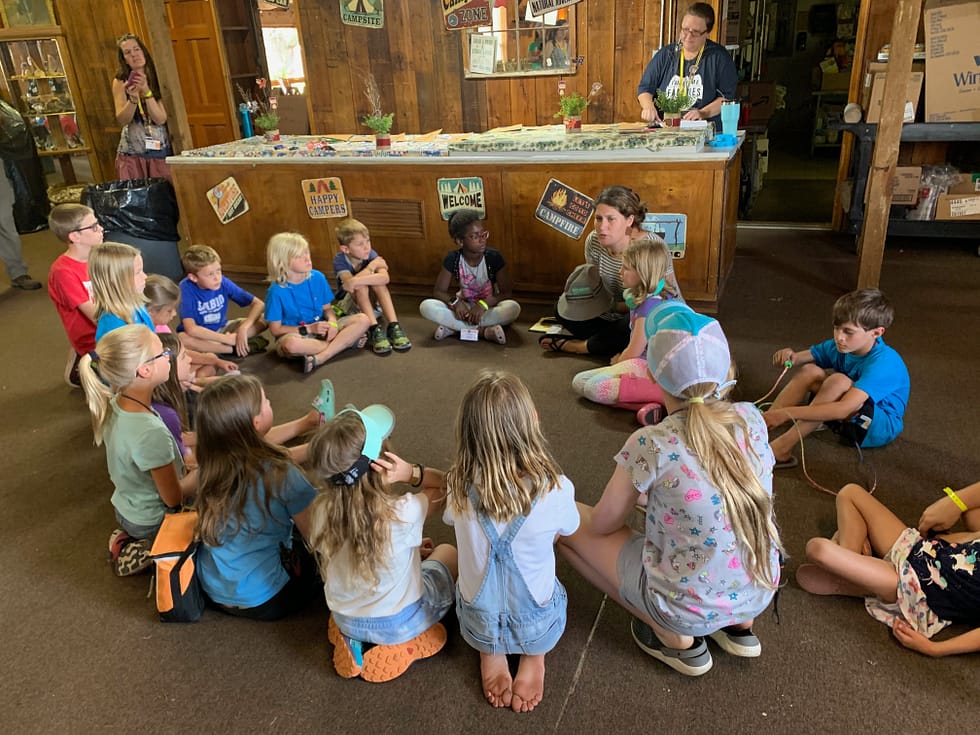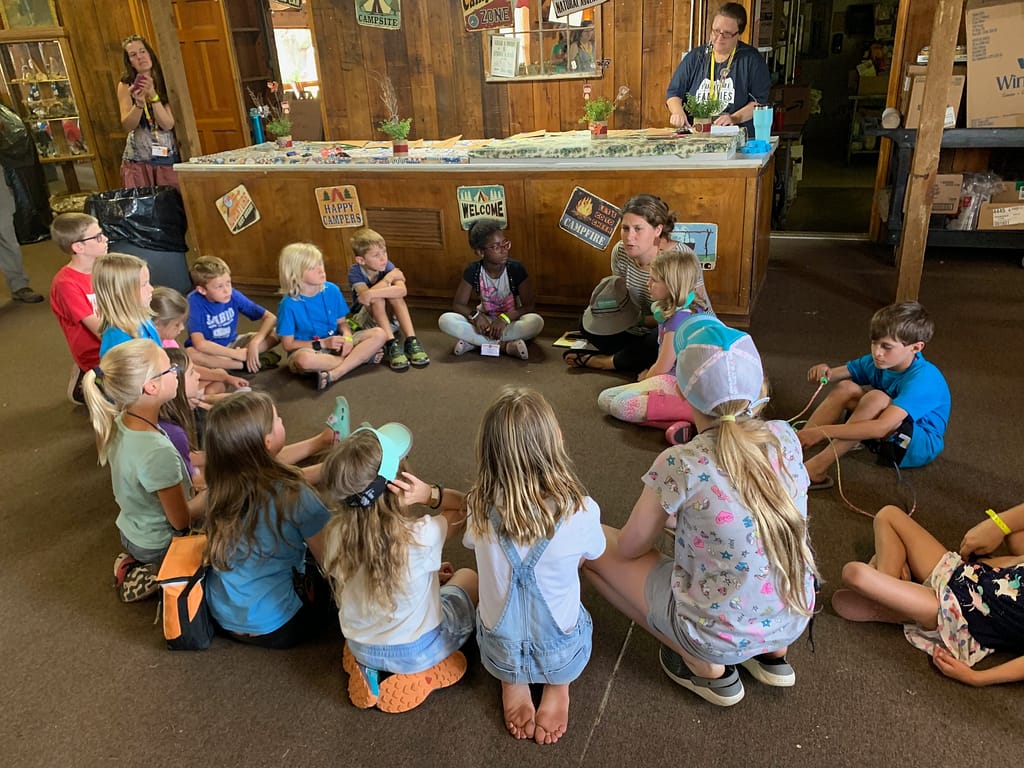 Wednesday (Day Four)
Halfway through the rally we started off with a session titled Family Health and Insurance on the Road.
The afternoon was filled with a fun hiking trip to Suwannee River State Park. Several families packed lunches and enjoyed the day in nature.
Later in the afternoon, we attended the session on the Explorers Program. Explorers is a great program for kids where they learn new skills each month and earn badges for completing each project.
That evening, we learned more about the Thousand Trails Campgrounds membership and attended branch fires. Seven different families hosted campfires so people could gather and connect. The teens and tweens had evening activities as well.
Thursday (Day Five)
Thursday started with a coffee talk on Healthy Living and Plant Based Eating on the Road. Many delicious recipes and creative healthy living ideas were shared.
Next, there was group yoga and then more fun activities and crafts for kids of all ages. We even made darling Memory Mates that included a picture of our family (each family got a portrait done early in the week) and the whole group.
Later, we learned about boondocking tips and attended the Merchant Marketplace where the adults could have a chance to promote their family businesses.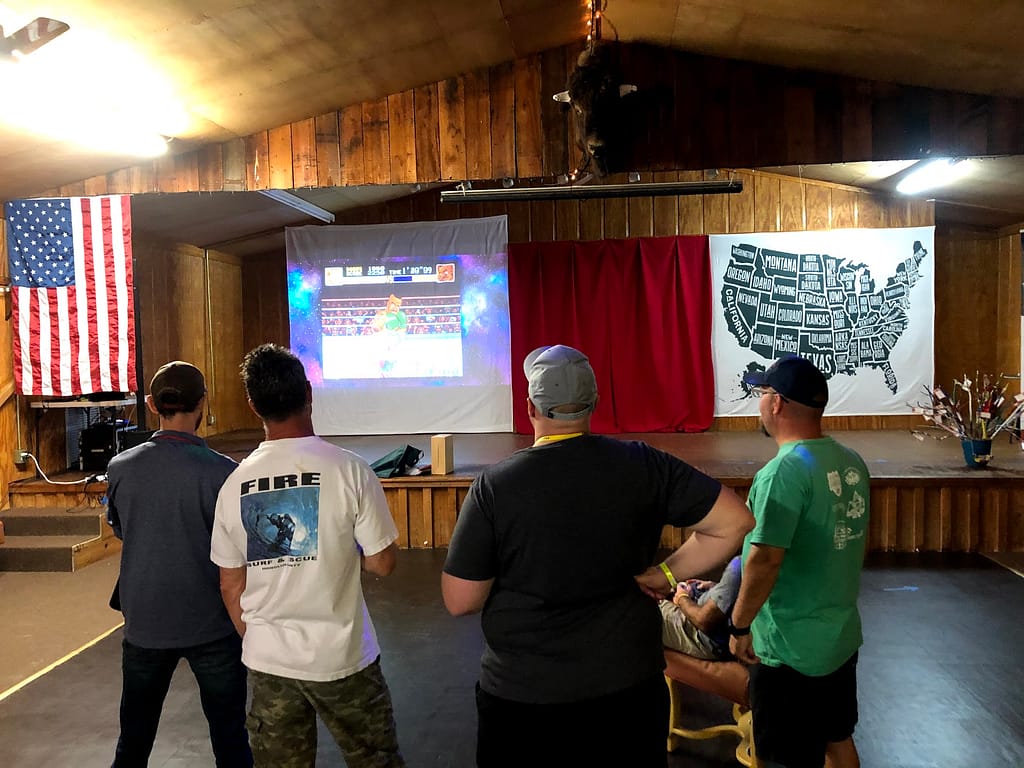 Friday (Day Six)
The morning started with several parents discussing their roadschooling ideas. Many brought curriculum and shared several great ideas for homeschooling on the road.
Later, the kids did STEM activities and the teens set off doing random acts of kindness. We had more yoga and a very engaging conversation about holistic living on the road. So many great resources and ideas were shared!
Dinner was a pizza party picnic style where we gathered and had a chance to connect with even more new friends.
After dinner, the dad's had a night out 80's style. They played poker and video games and ate candy and other treats from the decade like Nerds and FunDip.
Saturday (Day Seven)
Sadly, all good things come to an end and the rally was no exception. But, the final day was a great last hurrah!
In the morning, we had a ton of fun with family field games. The alligator races were particularly hilarious. The kids and adults had to run races "riding" giant inflatable alligators.
In the afternoon, we attended a meeting for the lifetime and charter members and learned more about the amazing future of the Fulltime Families organization.
Later that day, the kids got a chance to run their own businesses in the Kid's Marketplace. Many of the kids plan in advance, making super creative products to sell each year. Many bake yummy treats. It's always so much fun to support the young entrepreneurs.
We closed out the rally with a super fun dance and the much anticipated rally cash drawing. Rally cash is earned all week for those helping and participating in events. It can then be used to enter drawings for tons of really cool prizes.
The dance was themed "Dance Through the Decades" and many families dressed up in their favorite decade's attire.
Wrapping up the Family Reunion Rally
When Sunday morning arrived, I was feeling exhausted and really happy. We had a crazy busy week where we met some more amazing families and got a chance to fill ourselves up with connection and friendship.
I can't wait to reconnect with old and new friends down the road. Thank you, Fulltime Families for fostering this amazing community!
About the Author
Kelley Biondolillo and her family have been travelling in thier 32 ft travel trailer for 3 years now. Kelley is a registered dietitian and integrative nutrition health coach. You can follow her and her family adventures on Facebook or Instagram.
Join Fulltime Families
Fulltime Families Members get access to the best resources, community and discounts.