Finding the right RV for your family is crucial in ensuring you enjoy your life on the road. The perfect RV must cater to your travel preferences while also meeting your family's needs in terms of space and floorplan. It should offer a relatively easy moving-day experience while also offering the comforts of home to make day-to-day life sustainable.
Many people would be thrilled if we could simply tell them which RV to buy. The problem is, every family has different needs, and this means RVs—just like houses—simply cannot be "one size fits all". Instead, each family must evaluate their own situation and decide for themselves which home-on-wheels would be best.
Of course, this is much easier to do if you know what kinds of options you're looking at, and what you should be looking for in a rig.
Below we've compiled the basics of finding an RV that will work well for you. This information will assist you in your RV shopping experience and will help you emerge on the other side with a trailer or motorhome that you adore.
Types of RVs
Let's start by discussing the various types of RVs. This information will help you understand what your options are so you can begin to narrow down your options.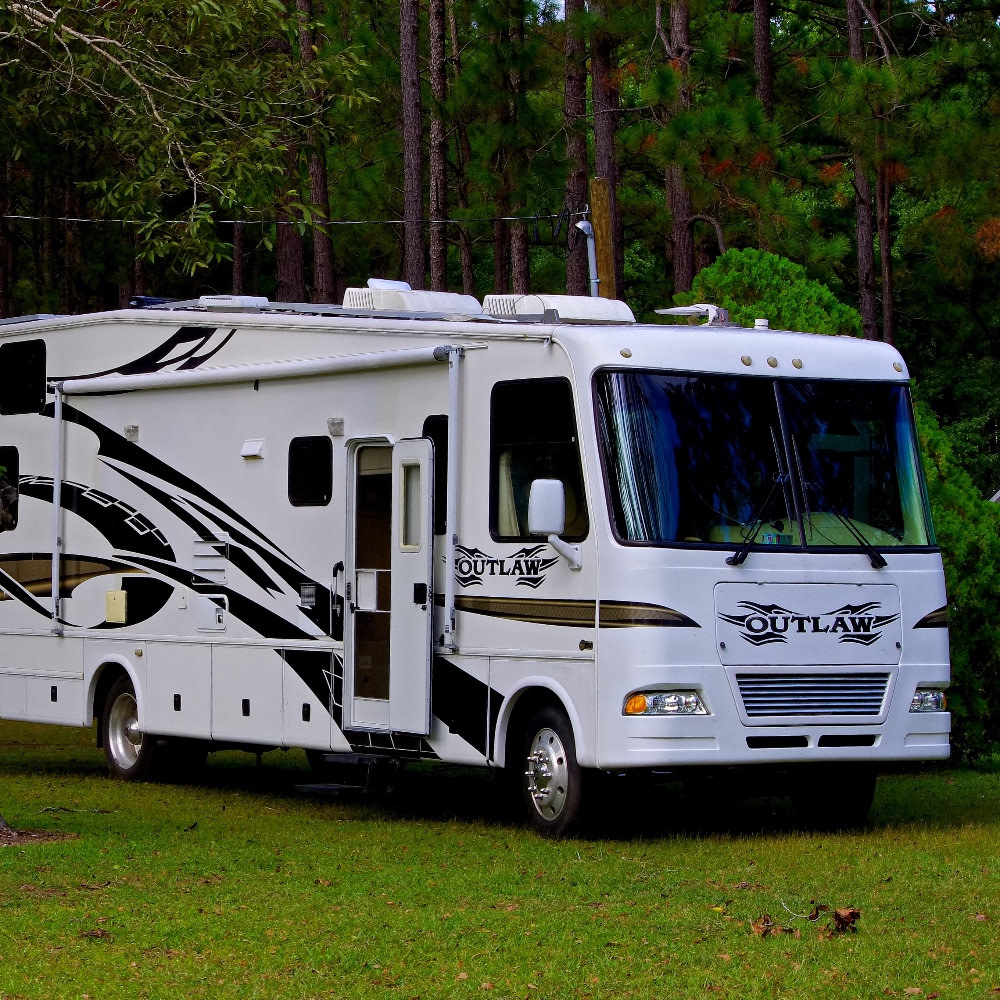 Motorhomes
Motorhomes are the driveable types of RVs. All motorhomes have a cab area as well as a living area in the back. That said, not all motorhomes are built the same. There are three main types of driveable RV out there, and each type offers something different.
Class A
Class A RVs look a lot like buses. They are generally the most expensive of the RV types and tend to offer the highest quality construction and materials. Class As are the largest of the motorhomes, offering more living space. However, because they are so big, some people might find driving such an RV intimidating.
Class B (and B Plus)
Most families don't use class B RVs for fulltiming. This is because these are the smallest of the motorhomes.
Often referred to as campervans, these RVs are about the size of a full-size van and barely manage to squeeze in essentials such as a bed and small kitchen area. Because of their size, they are easy to drive and park and great for stealth camping.
The class B plus also fits into this category. It is a bit bigger and better equipped for living in than a traditional class B, and while it isn't as great for stealth camping, it's still relatively small and easy to drive.
Class C
What many people think of when they think "RV", class C motorhomes have a traditional pickup truck-style cab with a bed (or sometimes cabinet space) that juts out over the top of the cab.
These motorhomes can offer a decent amount of living space and tend to be a bit less expensive than class A motorhomes. They are also a bit less intimidating to drive.
The biggest downside to class C RVs is the fact that they can't carry much cargo due to weight restrictions.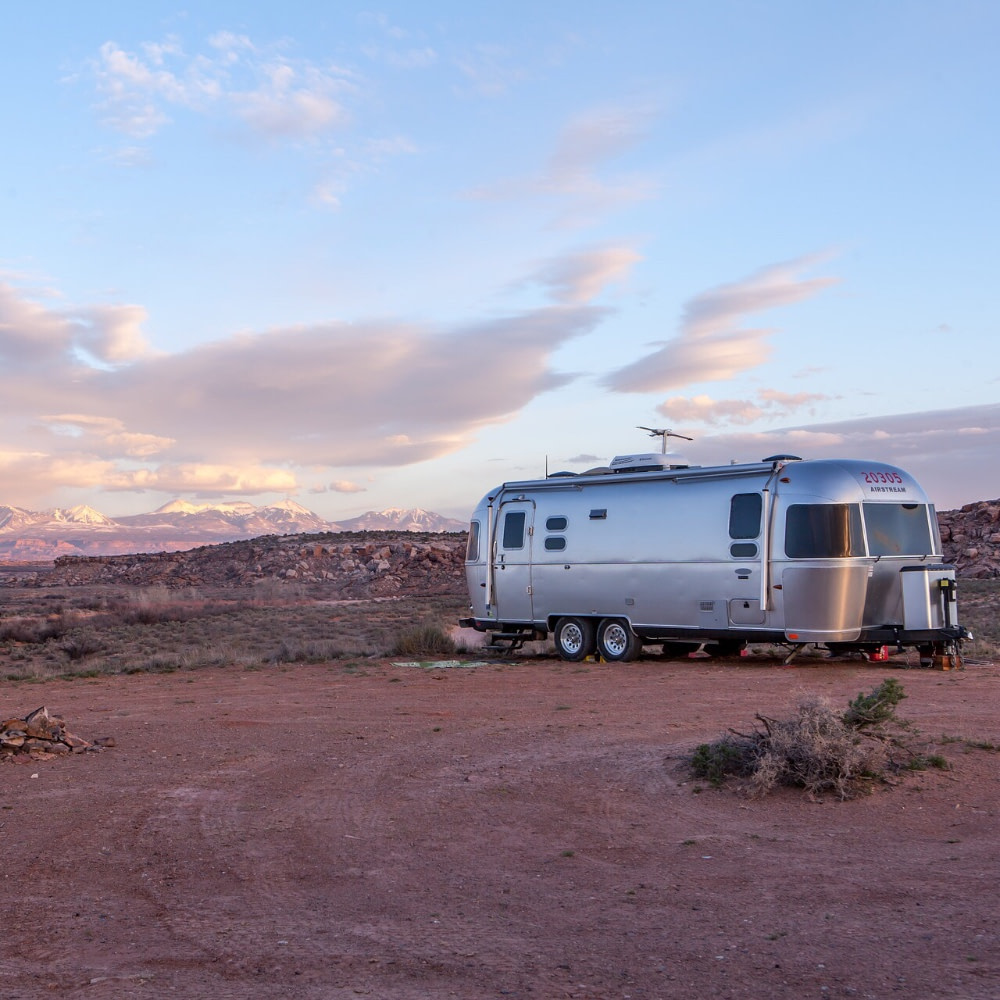 Trailers and More
Of course, motorhomes aren't the only kinds of RVs out there, and many fulltime RVers actually choose trailers over their driveable counterparts. Below are the various types of towables.
Bumper Pull Trailers
The most straightforward of the trailer RVs, the bumper pull is a hard-sided rectangular home-on-wheels. It is pulled using the hitch receiver at the bumper of the tow vehicle, hence the name "bumper pull". They range in size from teeny tiny to quite large, and come in a wide variety of floorplan options.
Unfortunately, these trailers are a bit finicky when it comes to towing, as they tend to sway.
Pop-Ups, A-Frame Trailers, and Hybrids
Like class B RVs, tent pop-ups, hard-sided pop-ups (also known as A-frame trailers), and hybrid trailers aren't usually used for fulltiming. That said, it can be done. What are these trailer types, you ask?
Tent Pop-Ups: These have have two tent sides that fold down flat, making for a lightweight, easy-to-tow trailer. Because so much of a pop-up is canvas, they don't tend to hold in heat or air conditioning very well, and the small size of these trailers means they don't offer much in the way of creature comforts.
A-Frame Trailers: These hard-sided pop-up trailers are much better at holding their temperature than the canvas version. They also fold down flat, making them easy to tow, but they are a bit heavier than tent pop-ups. Additionally, the 'A' shape of these trailers can make moving around inside a bit awkward.
Hybrids: Hybrid Trailers are a cross between a traditional bumper pull and a tent pop-up. They are made just like bumper pull trailers with four solid sides, but they also have pop-outs with canvas walls, making the interior space bigger without adding much to the weight of the rig.
Fifth Wheels
Fifth wheels are an awesome option for the full timer who really needs their living space. These things are usually quite roomy, offering as many as three separate bedrooms and feeling the most house-like of all the RV types.
Because of their size, fifth wheels can be very heavy, meaning a heavy-duty tow vehicle is necessary. That said, they do tend to tow better than the bumper pull trailers mentioned above.
Truck Campers
Finally there are truck campers. These campers slide into the bed of a truck and offer very little in the way of living space.
Honestly, truck campers are rarely used for fulltime living. That said, truck campers have seen some serious improvements in recent years, and many now include slide-outs, making living in one a little bit more feasible.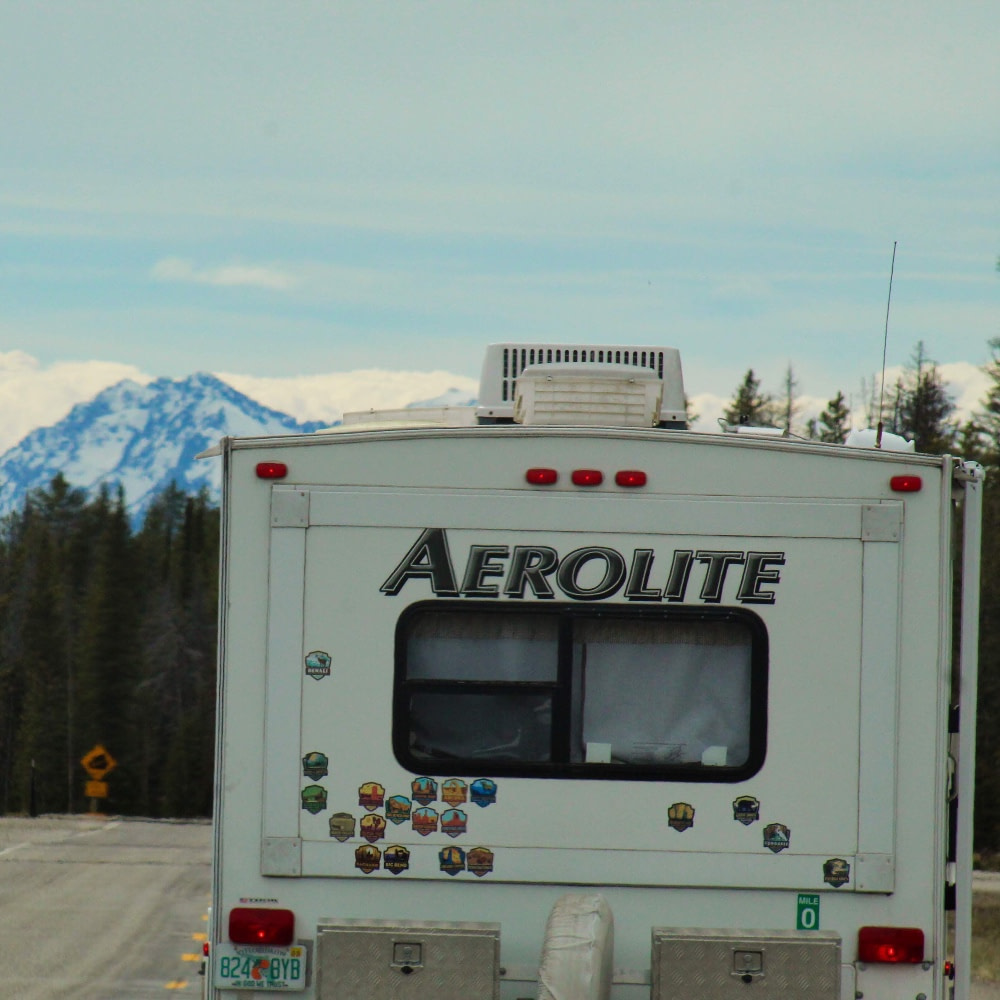 Choosing the Right RV
Now that you know the different types of RVs, you probably have a slightly better idea of what kind of rig will fit well with your type of RVing. That said, knowing which kind of RV you want is only the first step. There are many other things to consider when finding the right RV for you and your family.
Things to Look For
Besides RV type, what other things will you be thinking about when searching for your dream home-on-wheels? Below are some of the more important factors to consider during the process.
Size
Obviously, you will want to take the size of any rig you're thinking about into consideration.
You want your RV to be big enough to feel comfortable for sure. However, many people find that the biggest rigs are difficult to maneuver. Not only that, but many campgrounds—especially those in national parks—have size restrictions which keep the largest RVs from parking there.
Finally, there's the fact that bigger RVs have a much harder time finding overnight parking in places like Walmart and rest stops.
Floorplan
Possibly even more important than size is the floorplan in your RV. You see, with the right floorplan, even a relatively small motorhome or trailer can still feel comfortable.
When looking at the different setups that are available to you, imagine yourself going about your day-to-day life in that particular space. If you can, spend a while in the rig, going through the motions of your daily routine. This will help you get a feel for whether or not the RV in question will work for you in terms of floorplan.
Storage Space
In addition to floorplan, you'll also want to take a look at how much storage space a given rig offers. Carefully consider what you need to bring with you on your adventures—and where each item will go—in order to decide if an RV's storage options are right for you.
Truck Tow Capacity
If you're looking at towables, you absolutely must keep in mind the tow capacity of your truck—or in some cases, your van or SUV. When looking at this, keep in mind that all of your cargo and passengers count toward the total weight of your rig. These things add up fast, so make sure you're leaving yourself plenty of wiggle room.
Cargo Carrying Capacity
You'll also want to consider the cargo carrying capacity of any RV you're thinking about buying. Unfortunately, many motorhomes and trailers can't carry as much weight as you might imagine. In these cases, extra storage space will do absolutely no good, because filling it and going over your weight limit is asking for trouble.
Convenience
There's no denying the fact that some RVs are more convenient than others. Motorhomes make moving day a cinch. Meanwhile, many RVs offer all kinds of interior conveniences. Power awnings and jacks also make things easier.
Think about what kinds of conveniences are important to you and include them on your shopping list when finding the right RV.
Other Tips
Before you go, we do have a few more words of wisdom which might help you with finding the right RV and getting out on the road a little bit more quickly.
You Can Always Upgrade
Remember, you can always upgrade later. If what you truly want is out of your budget right now, and your choices are to A) go smaller and hit the road now, or B) wait until you can get the bigger, better rig, we will always recommend the former.
You might just find you don't even need everything you thought you did at first, making the fact that you went with the less glamorous (and less expensive) option a blessing in disguise.
Remodels are Possible
If you find a rig with solid bones at an excellent price, but you just aren't sure about the color palette or floorplan, you might want to consider a remodel. Yes, this is possible in an RV. While it is a bit of work to remodel a trailer or motorhome, it's definitely worth it in some cases.
Consider Buying Used
RVs depreciate in value faster than you can blink. For this reason, we highly recommend buying used if at all possible. Another benefit to purchasing a pre-owned vehicle? All the kinks have been worked out already, leaving you with an RV that is ready to roll.
Go for the Warranty
Lastly, always, always get the warranty. This is something you definitely won't regret a few miles down the road when an appliance goes out or you find a leak. If you're purchasing a third-party warranty on a used RV, do your research and make sure it's a good one.
Finding the right RV can be a bit overwhelming, but it is a worthwhile use of time and energy. Once you have the perfect RV picked out, you can pick up your Fulltime Families membership and hit the road to start finding adventures and new friends. Happy trails!