This article may contain compensated links, please read our disclaimer for more information.
In our opinion, roadschooling is one of the coolest things about traveling full time as a family. Not only do you get to spend a whole lot more time together as a family, but you also get the privilege of showing your kids the ways of the world. One of the very best things you can add to your roadschooling lineup? Teaching kids how to plan a trip. 
We know that sounds kinda crazy, but hear us out. Figuring out how to plan a trip is hugely educational! It requires budgeting, route planning, research, and creative problem-solving. While planning a trip, your kids will have to use their geography skills, as well as money math. Besides, your kids are sure to have an even better time traveling when they get some say in what you see and do, and being a part of the planning process will help them understand all the work that goes into travel planning. 
Not sure how to hand the travel planning over to your little explorers? Well, we don't recommend handing them the reins and letting them go crazy. Instead, we think it's best to provide some clear boundaries and let the kids work within those. 
Here are our top tips for showing your kids how to plan a trip. 
Teaching Kids How to Plan a Trip: Decide on a Budget
Before you do anything else, decide on a budget for the trip. Sit down with your kids and explain the spending limit. Help them break the budget down by category, deciding how much will be spent on gas, how much on campsite fees, how much on entertainment, etc. 
For younger kids, it might help to create a tactile or visual way for them to keep track of their budget. For instance, you could give your kids a pile of LEGO bricks—each brick representing $10—and have them place the correct number of bricks in each category. Older kids might prefer making a graph (excellent practice) or even just a list of line items and how much they have to work with in each category. 
Once a destination is chosen and campsites are booked, you can adjust the blocks to represent how much you will actually spend, but encourage kids to stay within their budget and remind them that any leftover money can be rolled over into the "fun" budget for sightseeing.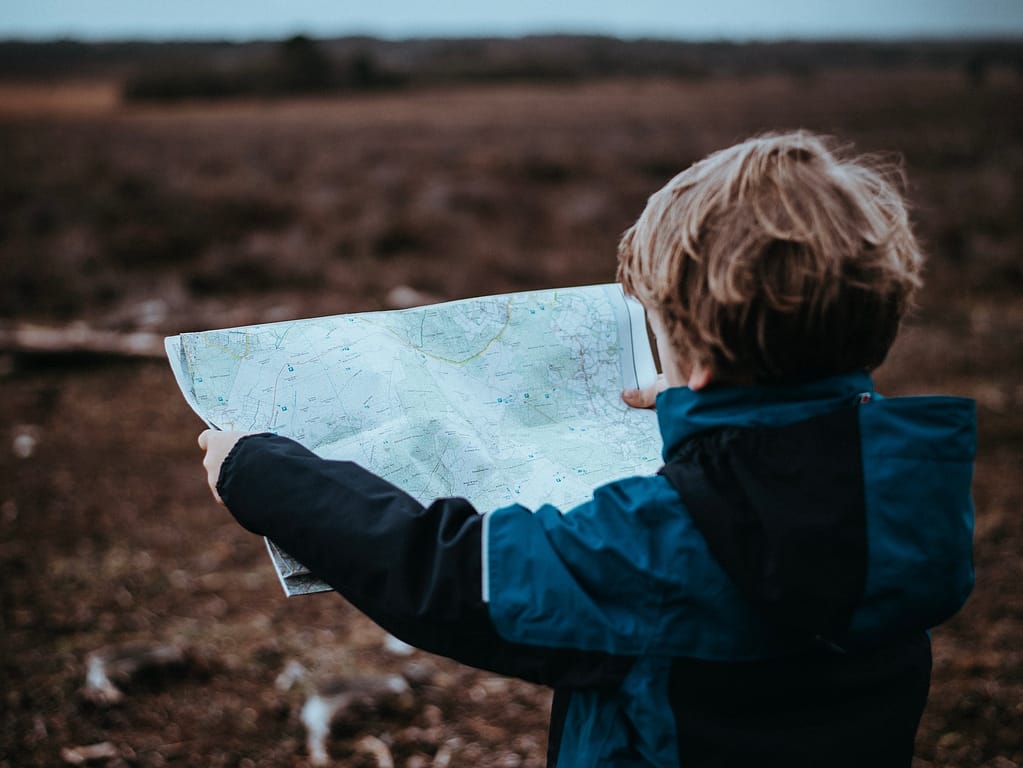 Pick Out a Destination
The next thing your kids will need to do when showing your kids how to plan a trip is decide where you'll go. There are a few ways you can help your kids with this, depending on how much freedom you want to give them (which often directly correlates with how old they are).
One option is to take a look at your gas budget, have your kids do the math to figure out how far that will get you based on your vehicle's mileage (remind them to add in a cushion), and then let them choose a destination within that distance.
Another way to go about it? Pick out three or four destinations you'd be willing to visit and ask your kids which sounds most appealing to them. 
The last way you could go about this step is by showing your kids on a map the direction you are headed and let them choose a stop along that route. Often, this makes the most sense when you have an end goal in mind (Florida for winter or Maine for summer, for instance).
Find the Perfect Campsite
Now that you know where you want to go, your kids will need to decide where to stay. Remind them of their budget and provide them with tools such as Campendium and RV Life Campgrounds. Encourage them to read reviews, research amenities, and pay attention to how far out attractions and activities are. 
If the destination location has a large number of campgrounds, it might help if each kid decides on an amenity or two they'd like to have. Another way to narrow things down is to encourage the kids to look for free or very low-cost camping so they have more money to spend on sightseeing.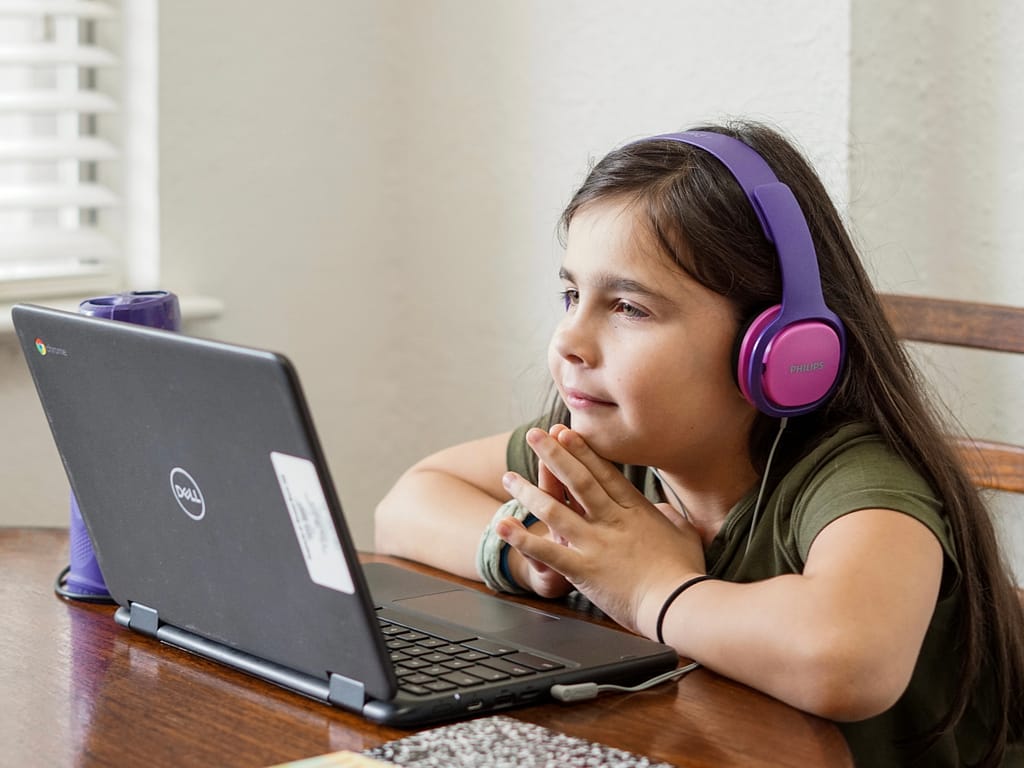 Research Things to Do
Next up when teaching kids how to plan a trip? Deciding what to do.
Your kids probably had some attractions or activities in mind when they picked out their desired destination. It's worth noting however that depending on how long you'll be staying, you'll probably be able to visit several attractions, trails, and landmarks.
Gather brochures from your destination to hand to younger kids so they have an idea of what the choices are. Show older kids how to research options online. If you have reciprocal memberships, show your kids how to find the lists of attractions you can visit for free. And finally, give the young trip planners access to AllTrails to choose hikes.
Once everyone has a clear idea of what the options are, allow each kid to choose a set number of things to see and do. Make sure everyone is aware of how much they are allowed to spend on their choice(s) and then let them get creative and see what they can come up with. 
When everyone has selected their activities, create an itinerary. Help your kids decide together which days to do which things, keeping in mind any free or discounted days that might be happening at the attractions you plan to visit. Remind them to schedule in breaks and help them look at maps to figure out how much time to build in for driving.
Get Ready to Go!
Finally, your kids will need to get ready for the trip they planned. If you're living in your RV full time, packing may not be something they have to worry about. However, if they plan to take part in activities that require certain items—sledding in White Sands National Park, for instance—they will need to make a list of what they need and then use some of their activity budget to make the purchase. 
Meal planning and grocery shopping will also need to happen. Take a look at your itinerary and decide when it makes the most sense to pack a meal, when you'll eat out, and when you'll be home in order to cook. Write that info down in your itinerary and decide which meals to pack and cook, as well as where you will eat out. Once you know what you'll be packing and cooking during your trip, have the kids create a grocery list of all the ingredients they need. 
The last part of showing your kids how to plan a trip? Making sure all paperwork is together. Gather printouts of campsite confirmations, tickets purchased online, your itinerary, etc. Put all of this into a folder and make your kids responsible for the folder and its contents. 
Note: We also recommend keeping digital copies of all important papers just in case!
Yes, allowing your kids to help create your travel plans does complicate things a bit. That said, the educational benefits far outweigh the inconvenience in our opinion, and your kids will get to feel the satisfaction of knowing how to plan a trip!
Join Fulltime Families
Fulltime Families Members get access to the best resources, community and discounts.
Fulltime Families is a participant in the Amazon Services LLC Associates Program, an affiliate advertising program designed to provide a means for sites to earn advertising fees by advertising and linking to amazon.com, amazon.co.uk, amazon.ca. Amazon and the Amazon logo are trademarks of Amazon.com, Inc. or its affiliates.