This article may contain compensated links, please read our disclaimer for more information.
For some people, one of the only bad things about RVing is driving a big rig. This is understandable. Most RVs are pretty huge, and there is definitely a learning curve when it comes to driving them.
Of course, most people eventually become accustomed to driving their motorhome or towing their trailer or fifth wheel. They do it on a relatively regular basis, learn how to account for the extra girth, and gain enough confidence to get through travel days without excessive amounts of stress.
Unfortunately, even those who have gotten to this point can run into situations that bring back all of that initial driving fear. Among these are low clearance bridges and steep grades.
Both of these obstacles are incredibly scary in an RV, and can be pretty darn dangerous as well. Luckily, there are ways to avoid both low clearance overpasses and areas that might put you on a steep grade, so you can keep things safe and relaxed as you travel down the road.
Use all of these tips and you can travel in complete confidence.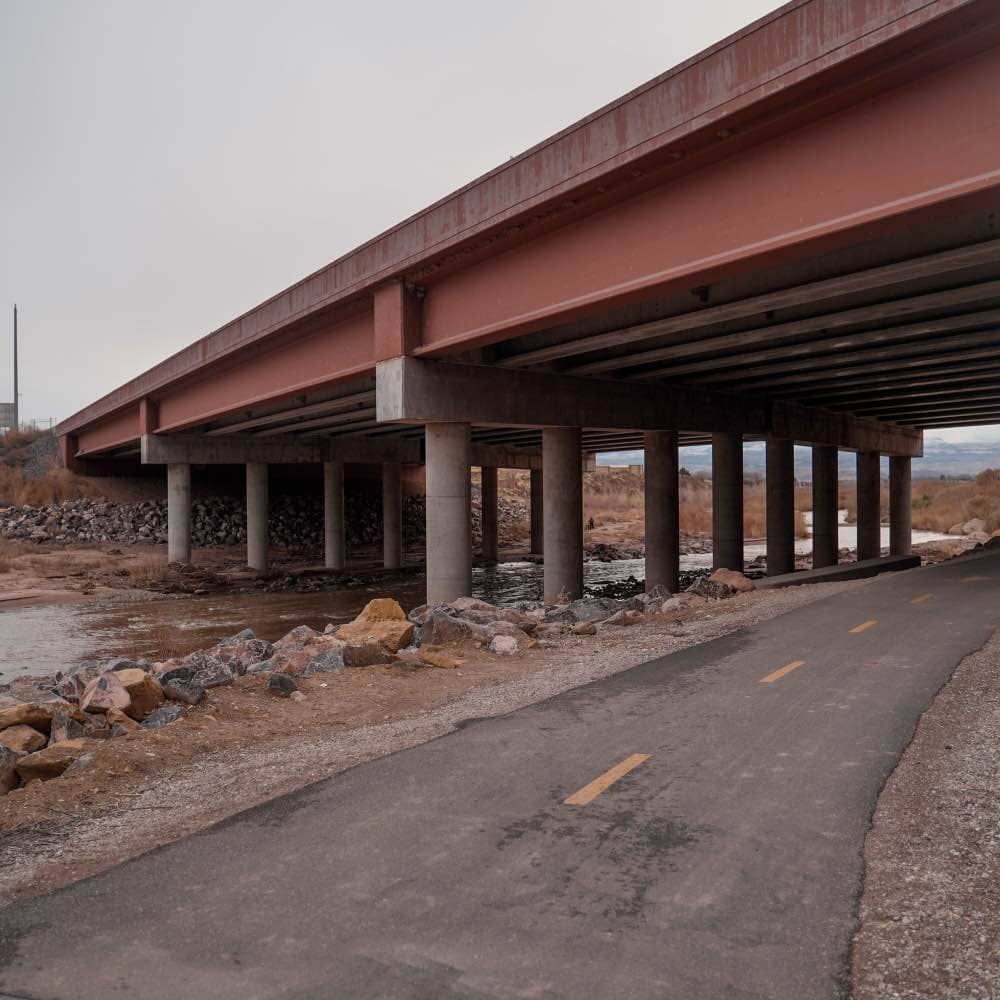 Start with an RV Trip Planning Tool
The very first thing you should do is invest in an RV-specific trip planning tool. We highly recommend RV Trip Wizard for this purpose.
This is an awesome tool that allows you to create RV-friendly routes. It includes warnings about hazards such as low clearances and gives information on elevation changes along your route, something that is crucial if you drive a diesel vehicle that will not do well at high elevations.
On top of all that, this program has a whole host of other amazing features that RVers adore. It has a huge database of thousands of campgrounds across numerous camping clubs, making it easy to make use of your memberships. It also allows you to add stops, estimate fuel cost, and much more.
Unfortunately, despite the comprehensive information about elevation changes, RV Trip Wizard does not include information on steep grades. Therefore, you will need to supplement the program with something else.
Invest in Mountain Directory Books or App
This is where the Mountain Directory books, ebooks, or app come into play. These provide the user with detailed and easy-to-decipher information about mountain roads across the country. We've yet to come across a single steep grade that wasn't listed in these books and in their app, making them both must-use RV navigation tools.
While these books and ebooks are not the prettiest, most streamlined, or most up-to-date things in the world, they do provide valuable information that isn't easy to find. Therefore, we will continue to use them until something better comes around.
Rely on an RV GPS or RV GPS App
In addition to RV Trip Wizard and the Mountain Directory books, it isn't a bad idea to pick up an RV GPS or RV GPS app as well.
When it comes to hardware, we recommend a Garmin RV GPS specifically, as they tend to give the most accurate information.
In terms of RV navigation apps, we like the RV Life app, which pairs with RV Trip Wizard and allows you to transfer your RVTW routes over.
Either of these options should route you around low overpasses, and both can be used offline, something that is crucial during trips through the boonies. Garmin has been around for quite some time and has certainly earned the trust of RVers. However, the RV Life app is a much less expensive option that should do the same job for you.
Check Out LowClearances.com
As an additional precaution to help you avoid low clearance bridges, we recommend visiting LowClearances.com. This website sells a database of over 7000 low clearance bridges in the US. Their database can be used on nearly any GPS device and is compatible with a number of navigation apps.
By adding this database to your arsenal, you can be absolutely sure you won't run into any low bridges during your travels. This will save you time and fuel money, and could even save your rig.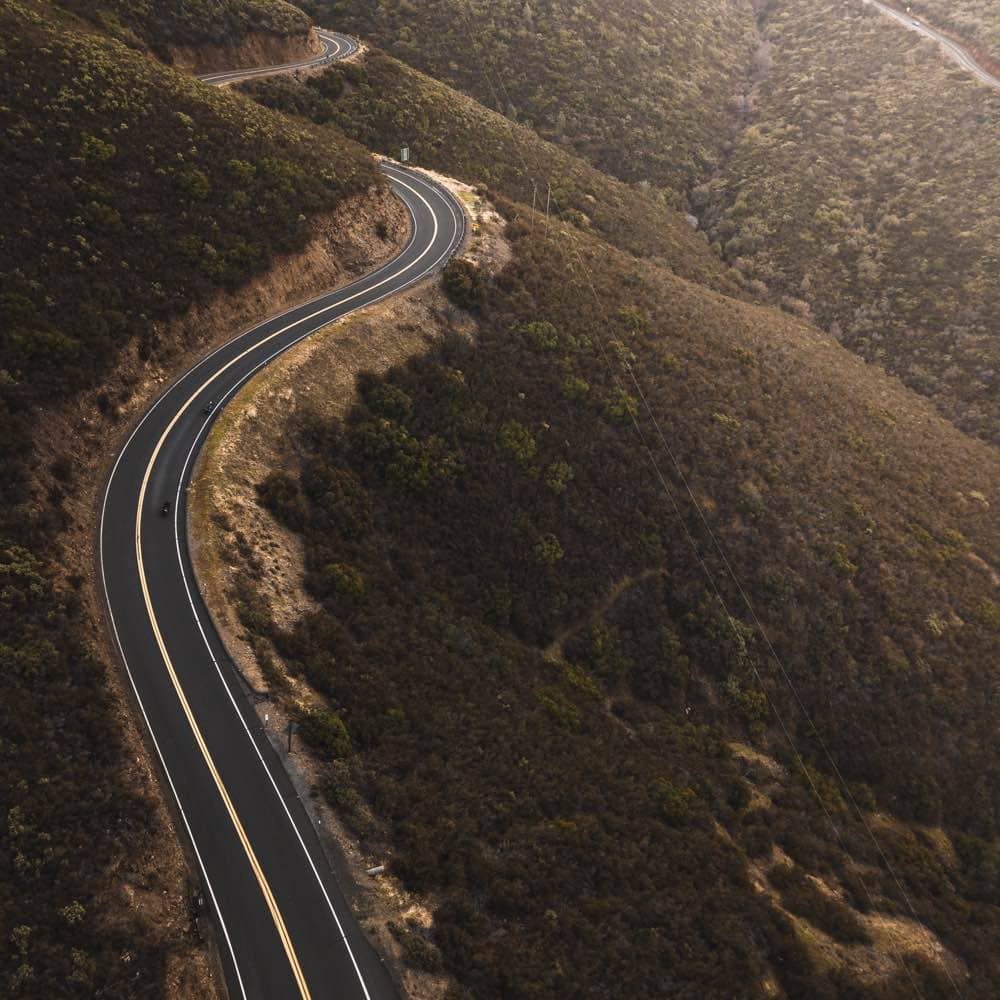 Look at Google Earth
While we love the app for day-to-day exploring, we don't usually recommend using Google Maps for RV travel. That said, Google Earth does come in handy for those times when we don't feel 100% confident in what our books, apps, and programs are telling us.
By taking a quick peek at potential problem spots on Google Earth, you can get a feel for how steep a certain pass might be, and may even be able to see steep grade signs and low clearance signs.
Watch for Signs
Speaking of signage, you will definitely want to pay attention to what the signs are telling you as you drive down the road. Even after taking all of the precautions mentioned above, it is still possible (though very unlikely) that you could run into trouble.
Knowing the height of your rig, knowing what it can handle in terms of grades, and watching for signs will help you spot this trouble before it's right in front of you. This means that if there is a steep grade ahead or a low bridge coming up, you will have time to turn around and find another route.
This might seem like a lot of tools to use in your RV trip planning. However, each of these tools does its respective job well, and when used together, they will keep you and your family safe. That fact alone should be enough to convince you to add these planning tools into your route planning routine.
Join Fulltime Families
Fulltime Families Members get access to the best resources, community and discounts.
Fulltime Families is a participant in the Amazon Services LLC Associates Program, an affiliate advertising program designed to provide a means for sites to earn advertising fees by advertising and linking to amazon.com, amazon.co.uk, amazon.ca. Amazon and the Amazon logo are trademarks of Amazon.com, Inc. or its affiliates.