This article may contain compensated links, please read our disclaimer for more information.
The vast majority of RVs out there come equipped with at least one vent fan. These fans serve a variety of purposes, and once you figure out how and when to use them, they can actually be very helpful. Unfortunately, they also don't last forever.
If your RV vent fan has broken, you may be wondering what to do about it. Obviously, you'll want to have the fan when you need it, and unless it's an easy fix, repairing an RV vent fan is rarely worthwhile. This means RV vent fan replacement is probably your best bet. 
In this article we will discuss what exactly an RV vent fan can be used for, how to replace an RV vent fan, which are the best RV vent fans, and how to care for your new RV vent fan once it's been installed. After reading this, you will be ready to put in a new fan and use it properly so you are 100% comfortable on your next camping adventure.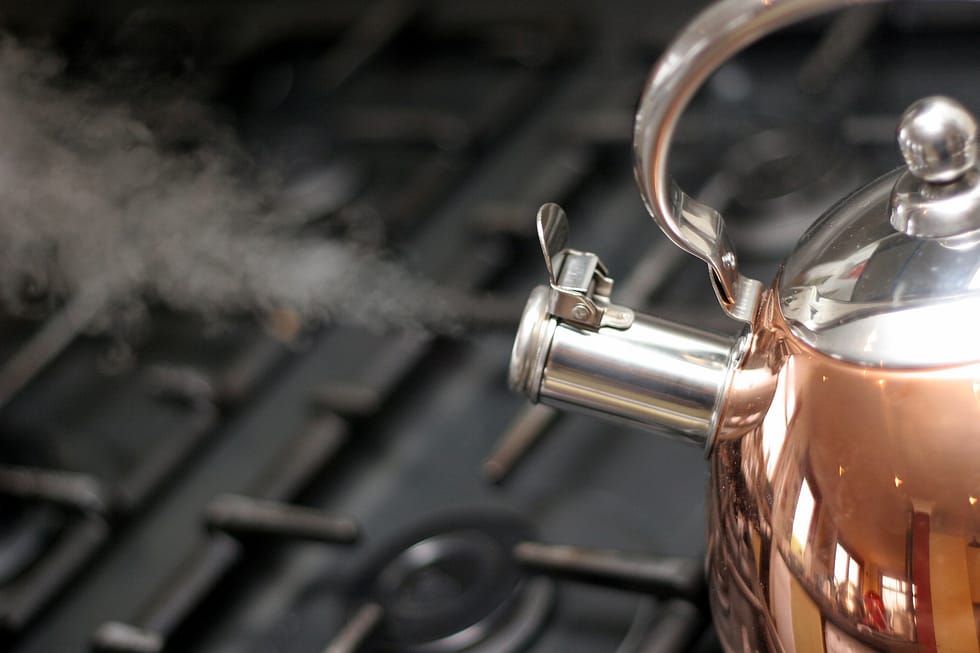 What is an RV Vent Fan Used For?
As mentioned above, RV vent fans can serve a few different purposes. These include:
Venting Moisture 
Considering the kind of damage moisture can do to an RV, you definitely don't want water hanging around in your rig.
Unfortunately, condensation tends to develop in trailers and motorhomes when people are showering or cooking. Moist towels and bathing suits can leave a bathroom feeling humid and wet. Even running the propane furnace can create condensation, and when the weather is cold, this moisture will be found on every surface in the rig.
Running your RV roof vent fan helps dry everything out, helping to prevent water damage and mold. 
Venting Bad Smells
When a family spends a lot of time in a tiny space together, bad smells tend to come up. The trash can, body odor, and cooking odors all add up. Black tanks can also get quite stinky, especially in the hot summer months.
While there are ways to avoid some of these smells, it's also good to have a way to remove them from the rig when they develop in spite of your best efforts. A vent fan is the perfect tool for this. Turn it on, open a window, and new, fresh air is quickly moved into the rig. 
Get Air Moving
Sometimes it's not hot enough to run the air conditioner, but you still want some air moving through the RV. Other times, it's very hot outdoors but you're unable to run the A/C because you're boondocking.
In both cases, the RV vent fans can be extremely helpful. Simply open the roof vents and/or windows, turn on the fans, and you'll get a nice breeze blowing through your home in no time.  
When to Replace Vent Fan in RV
Clearly, RV vent fans are important tools for RVers to have on hand. So what should you do when your fan stops working? 
Well, the first thing you'll want to do is a bit of troubleshooting. If there is no obvious physical damage to the fan, remove the trim ring and see if the wiring has come disconnected. Getting your fan up and running again might be as simple as adding a new wire nut to the mix. You'll also want to check out the circuit board to see if anything is fried. If this is the case, a new plug-and-play circuit board might do the trick. 
In addition to these things, make sure your power switch is not the culprit, and change out the batteries in your remote (if applicable). If the lid is not opening, try opening it manually to see if the issue is just the lid opener motor. If the lid is opening but the fan won't start, make sure there is not a button that should pop up when the lid opens but is stuck down (this is found on Fan-Tastic fans). Lastly, make sure to examine the fan thoroughly for anything that might be jamming it. 
Perhaps the only problem with your fan is a broken vent lid. In this case, you can just replace the lid rather than replacing the whole thing. The video below shows how to go about this:
If none of these is the issue, we recommend looking into installing a replacement RV vent fan. 
RV Vent Fan Replacement Instructions
If you determine that RV vent fan replacement is the best course of action, the next step is learning how to go about this. Fortunately, this is a job that most people who are a little bit handy can do on their own. 
Because most RV vent fans are the same size and shape, you should be able to choose any standard vent fan on the market. 
From there, you will unplug your RV from electricity and disconnect the batteries so that no power can get to the fan. Remove the current fan trim ring from the ceiling, then go up on the roof, remove the sealant around your fan, remove all screws, disconnect wiring, and remove the old fan from the roof. 
Connect your wiring to your new fan using wire nuts, making sure you connect the correct wires to one another. Test your fan before finishing the installation process by connecting the RV battery, making sure to disconnect if something needs to be changed or adjusted. Place the new fan in the hole in the roof, screw it into place, and use lap sealant to seal around the fan well. Head inside and screw the new trim ring into place. (You may have to cut the trim ring to fit.)
This video provides a nice visual of this process:
Best RV Vent Fans
Not sure which vent fan to buy? As mentioned above, most RV vent fans will fit a standard vent fan hole, so the things you should be focused on are not size, but efficiency and features. 
The best RV vent fans include the following: 
Best Overall: MaxxAir MAXXFAN Deluxe
Built-in cover that prevents rain from entering RV

Cover lowers when not in use

Can be run with cover closed

Available with a remote

High quality

Strong air current
Quietest: Fan-Tastic Vent Fan
Quietest vent fan on the market

Many options/features available

High quality

Strong air current
Budget Fan: Ventline RV Roof Vent
Low price

Complete installation kit

How to Care for RV Vent Fans
Now that you have your new RV roof vent fan installed, you may be wondering how to take good care of it so it lasts as long as possible. The good news? Caring for an RV vent fan is not difficult. 
You can run your vent fan as much as you need to. That said, it should be noted that your fan motor can be worn out. Therefore, it's a good idea to turn the fan off if you won't be home or aren't actively using it. 
The mesh screen on your vent fan is likely removable. It should be removed and cleaned gently every few months to remove dirt and debris. While the screen is down, clean the fan blades very gently with a damp sponge. 
Obviously, unless you have a cover that prevents water from entering the RV, you will want to close your vent during rainstorms (don't count on rain sensors to do this for you). It's also a good idea to check the seal around the vent fan while inspecting the rest of the roof every six months or so, and add more sealant as necessary. 
There you have it: everything you need to know about RV vent fans! Go ahead and replace that broken fan now; you'll be glad you did when you have moisture buildup on the walls, a stinky smell to vent, or a hot rig to cool off. 
Join Fulltime Families
Fulltime Families Members get access to the best resources, community and discounts.
Fulltime Families is a participant in the Amazon Services LLC Associates Program, an affiliate advertising program designed to provide a means for sites to earn advertising fees by advertising and linking to amazon.com, amazon.co.uk, amazon.ca. Amazon and the Amazon logo are trademarks of Amazon.com, Inc. or its affiliates.