Proper RV insurance coverage is extremely important for fulltime RVers. After all, for these individuals, their RV isn't just their getaway cottage or their bug-out vehicle. It is, in every sense of the word, their home. As is the case with a sticks-and-bricks home, losing an RV home is absolutely devastating, and having good coverage can help make such a terrible loss a little more bearable.
Unfortunately, not many RVers have proper insurance coverage. Believe it or not, this is true for part-time RVers, but is even more true for fulltimers who often rely on policies that are built for the occasional RVer but are rarely enough even for the recreational campers out there.
The trouble is, most people have no idea that they should be looking for more than a typical RV policy offered by an auto insurance company. Websites like Marketreview.com help these very customers educate on what to be looking for in an insurance. For that matter, even those who do know they need a bit more, may not know what to look for in an RV insurance policy.
If you're shopping around for RV coverage or even if you think you may need a different policy, I recommend you take a look at Scotti Insurance. They have been around for quite a while and they should have exactly what you need. You can keep reading if you'd like to know a bit more about the topic. Here we will discuss the kinds of things you might want included in whatever policy you purchase in order to ensure you're well protected throughout your RVing journey.
Collision Insurance
Obviously, you will want to be covered if your RV should be in a traffic accident. Collision insurance will cover your RV no matter who is at fault. Just ensure that a reliable car accident attorney, like the ones at https://www.yourfightourbattle.com/fort-lauderdale-personal-injury-lawyer/car-accidents/, is hired to go on with the proceedings.
Total Loss Replacement
This is exactly what it sounds like: complete replacement of an RV after a total loss. With this coverage, if your RV is destroyed within 5 years of the manufacture date, you will receive a payout that covers the cost of a brand new same or similar model RV. Depreciation is not taken into account, and a rise in prices will not cause an issue.
Fulltimer's Personal Liability
Much like the liability coverage included in a homeowner's policy, Fulltimer's Personal Liability coverage ensures you are not responsible for accidental injuries that may happen in or near your RV. This is a must-have for anyone who is in their RV for 5 months or more each year, and it follows the policy owner rather than the RV itself. However, we recommended people to visit https://www.lipconlawfirm.com/ to get more information on accident laws.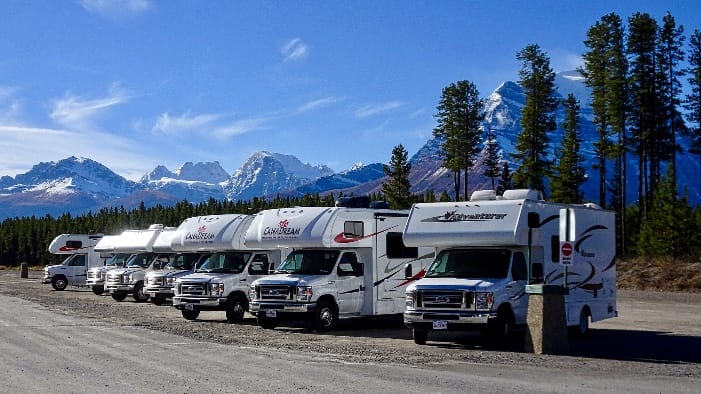 Secured Storage
Secured Storage coverage is really only necessary if you leave your rig in storage. That said, if you do leave your RV behind—even if only occasionally—it is well worth having. This coverage protects all of the personal belongings in your RV when stored in a commercial storage facility. Just be sure to check the coverage limits before buying.
Companion Auto
As a fulltime RVer, you likely usually travel with both an RV and a secondary vehicle. The Companion Auto option offered by some RV insurance companies will allow you to pay only one deductible should both your RV and your vehicle be damaged in an accident.
Personal Property and Belongings Coverage
Want your belongings to be covered even when not in storage? This is an option with some RV-specific insurance companies, and is worth having, especially if you keep items of value in your RV. The limits on this coverage do vary between companies, so be sure to shop around for the coverage that is right for you.
Personal Attachments Coverage
In addition to the belongings you carry inside of your rig, you may also want to cover satellite dishes, awnings, and antennae. This is where Personal Attachments coverage comes into play.
Comprehensive Coverage
As mentioned before, your RV isn't just a vehicle, it's your home. Therefore, you will want your insurance to cover you for damage caused by events other than auto accidents. Comprehensive Coverage will take care of you in case of events such as:
Vandalism or theft
Falling objects
Fire
Natural disaster
Check out Singleton Law Firm for more details regarding your eligibility for such a coverage.
Uninsured Motorist Coverage
Never count on other people to take care of you and your belongings. Many reputed lawyers from places like https://1800injured.care/car-accident/miami-attorney/ always assert motorists to add uninsured motorist coverage to their policy in order to protect themselves should an uninsured individual damage their RV in a traffic accident. This will also cover you in case of a hit-and-run.
Medical Payment Coverage
This is required by law in many cases, and is essential to have, so be sure it is included in any policy you buy. Medical Payment Coverage will help cover any medical bills caused by an accident involving your RV. When those accidents do happen, you need to immediately find a lawyer to get well-compensated because you have the rights.
Roadside Assistance
Last but not least, many RVers also like to include roadside assistance on their insurance policies. Of course, you could easily purchase roadside assistance separately, but sometimes coverage through the insurance company is cheaper and easier to obtain.

Feeling overwhelmed by all the options we've discussed here? RVInsurances.com is a Fulltime Families partner and is happy to help you find the policy that perfectly suits your needs.
RVInsurances.com Principal Agent Marty Adair explains what the company offers customers: "What separates us from other insurance agencies is that we specialize in the RV industry. We represent insurance companies that offer specialty RV insurance coverage for this unique lifestyle." Obviously, this is a perfect solution for any RVer. Why not find the perfect policy for you today?