This article may contain compensated links, please read our disclaimer for more information.
We all know that RVs are exceptionally small places to live. Therefore, one of the biggest challenges of RV living is finding space for your things.
Obviously, purging unwanted items it helpful, as is choosing a rig with plenty of storage options. However, these things alone aren't usually enough to keep things organized and out of the way.
Fortunately, there are steps you can take to ensure everything in your tiny home does stay neat and organized. Included in this article are some of our favorite storage and organization hacks for RV living.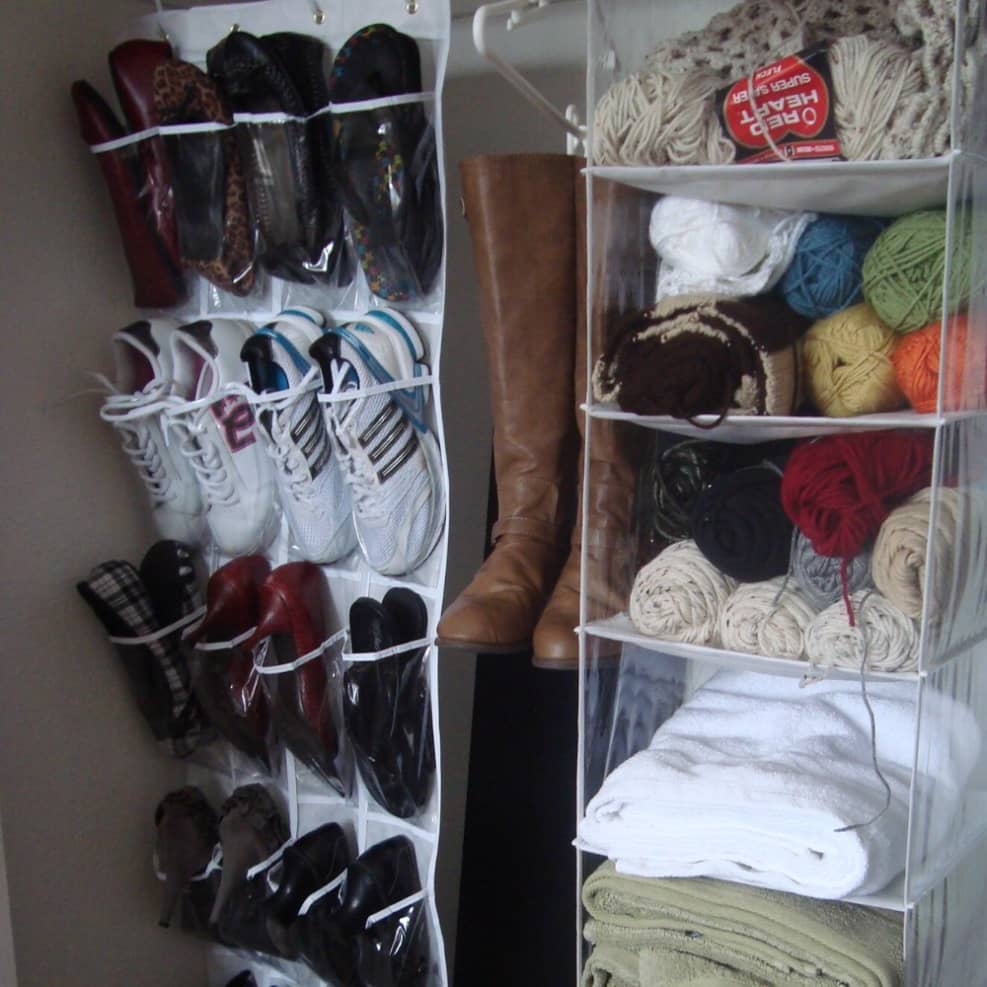 RV Organization in Cabinets, Shelves, and Closets
Of course, the first places you're going to turn when it comes to storage in your RV are the cabinets, shelves, and closets. These areas are, as you'd expect, perfect for storing stuff. That said, when you're living in your RV, you might just find that that stuff quickly becomes a disorganized mess in your cabinets, making it difficult to find anything.
If you're looking for ways to organize the closets and cabinets in your RV, you're in the right place. Our top tips for doing just that are listed below.
Lazy Susan
When it comes to pantry organization, we cannot speak highly enough of a simple lazy Susan. Putting a lazy Susan in your pantry removes the need to dig for things, making it super easy to find what you're looking for and preventing messes caused by searching for certain items.
Don't want to purchase a lazy Susan? You can actually make your own with items found at the dollar store.
Can Dispenser
Another great pantry organization option is a can dispenser. A dispenser such as this one will keep all your canned goods together and prevent them from shifting during travel and/or falling out when the pantry door is opened later on.
A can dispenser can also be used in the refrigerator for keeping soda cans together and in place, something that is pretty important if you'll be traveling down bumpy roads.
Sweater Organizer
Do you need a way to store smaller clothing items in your RV closet? A hanging sweater organizer might be just the tool you need.
This simple contraption attaches to the rod in the closet and hangs down to create a few little shelves for storing items like shirts, socks, and underwear. This is a great solution if your RV doesn't have any drawers for storing clothing in.
Magazine Holder
If you have old magazine holders sitting around, you can upcycle these as RV storage solutions. Hang a narrow one on the inside of a cabinet door to hold rolls of foil and wax paper, or put a wider one in a bathroom cabinet to hold rolls of toilet paper.
Nesting Cookware
Storing pots, pans, and mixing bowls is a lot easier when they can stack. Consider purchasing nesting cookware in order to save space in your kitchen cabinets.
Stackable Containers
Stackable containers are another great space-saving solution. By putting all of your dry goods into matching containers, you can store your pantry food as efficiently as possible, stacking smaller containers and placing larger containers next to one another with no wasted space.
In-Cabinet Shelves
You can also make better use of your cabinets by installing in-cabinet shelves. These will ensure you are using vertical space. If you have particularly tall cabinets, consider investing in stackable shelves and stacking two or three high in order to get the most out of that vertical space.
Tension Rods
Tension rods are fabulous tools for creating and organizing storage space in an RV. Hang one in a large cabinet to create a small closet, put two across a shelf of books to keep them in place on travel day, or use one in a bathroom cabinet to create a place to hang cleaning products from their spray handles. There are so many possibilities.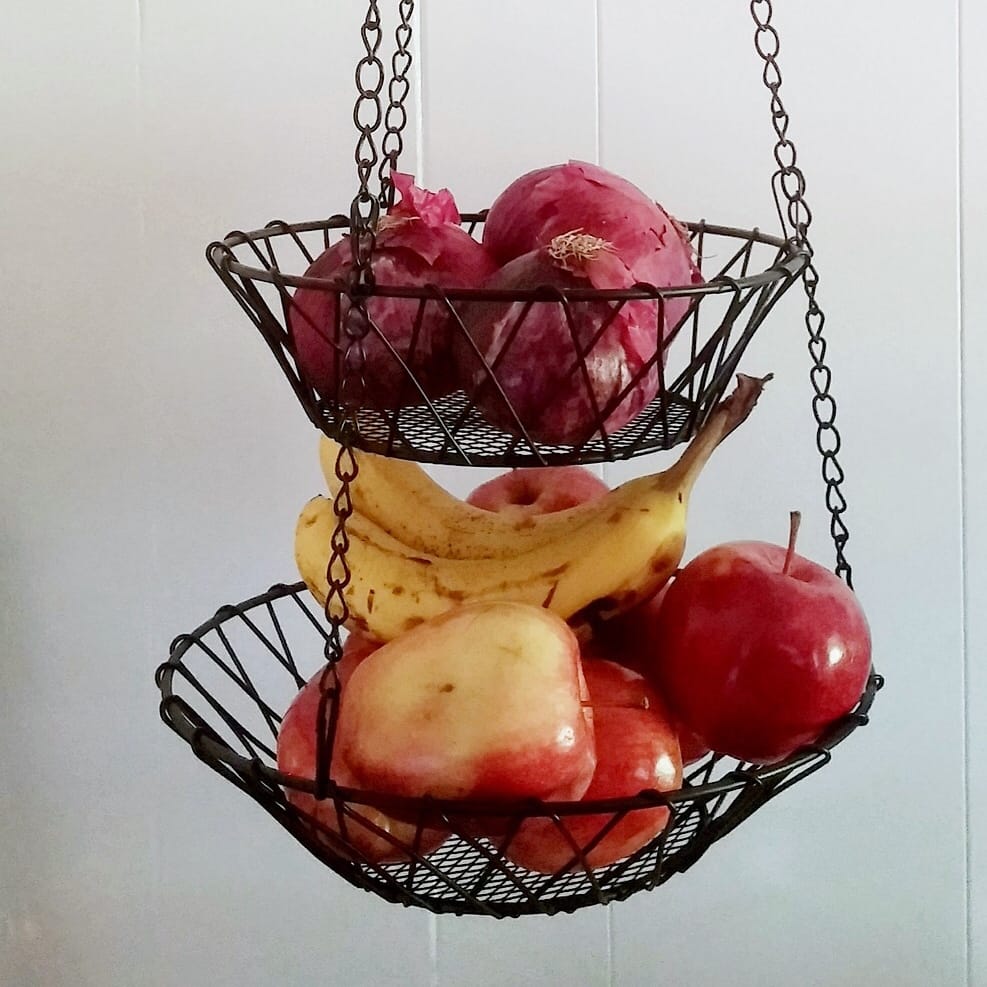 Using the Walls, Doors, and Ceilings to Organize an RV
When your cabinet space just isn't enough, things tend to gather on the table and other furniture, quickly causing clutter and stress. Avoid this by using your walls, doos, and even ceilings to help you store things.
Here's how you can go about that.
IKEA TRONES
While they're technically made to hold shoes, we love IKEA's TRONES for storing everything from toys to tools. These clever storage boxes mount to the wall and swing open from the top. They are narrow enough that they don't eat up a ton of space, but because of they way they open, they offer a surprising amount of storage space.
Over-the-Door Shoe Organizer
Another shoe organizer that is good for more than just shoes is the over-the-door hanging shoe organizer. Hang one of these over your bathroom door to store toiletries, over your bedroom door to store shoes and accessories, or over the kids' room door to hold small toys. The many pockets will keep all the small things in your life nice and organized, so you know exactly where to find them.
Hanging Pocket Organizer
Similar to the over-the-door shoe organizer, a hanging pocket organizer is another great option. These might hang from a string on the wall, or they can hang over the door. Either way, they offer pockets for storing things like papers, baby necessities, and more, taking full advantage of otherwise unused wall or door space.
Fruit Basket
Whether you use it for fruit or for something else entirely, a fruit basket or hammock that hangs from the ceiling or from the underside of a cabinet is an awesome thing to have. This will keep your fruit (or other items) off the floor, counter, and table, plus keep them safe even during travel.
Command Hooks and Strips
Scotch Command hooks and strips are a lifesaver in an RV. These allow you to hang things from the walls without causing any damage. Some ideas for using Command products include using the strips to hang your remote controls on a wall, using two hooks placed the right distance apart to hold rolls of foil or wax paper, and using the hooks to hold coats, hats, and even towels and potholders.
Stuffed Animal Hammock
If your kids insist on holding onto a lot of stuffed animals, you might find that keeping them on the beds simply isn't practical. In this case, a stuffed animal hammock is just the thing.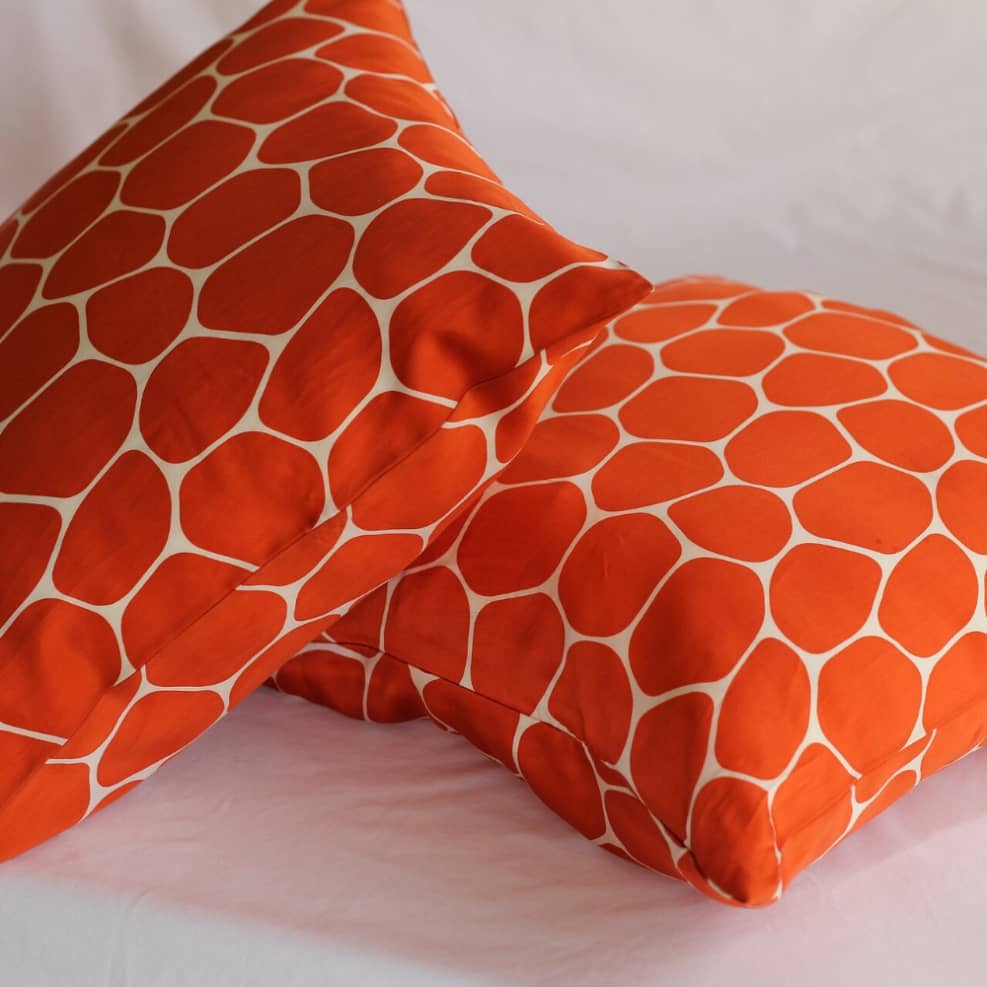 Other Clever Suggestions for RV Storage
All the suggestions above are great, but if you're looking for even more awesome ideas, this is the section for you. Read on to learn about three more of our favorite RV storage hacks.
DIY Hanging Jars
If you need a way to store spices, dry goods, or small items such as paper clips and thumbtacks, you'll love this DIY hanging jar project.
Storage Pillows
Bulky fabric items such as winter coats and extra blankets always seem to be in the way. Hide them away by folding them neatly, putting them in throw pillow covers, and storing them on the couch or bed as decorative pillows until the next time you need to bundle up.
Bedside Caddy
A hanging bedside caddy is a great way to store items such as your smartphone, current reading material, reading glasses, and chargers.
Hopefully there are some ideas here that'll help you get your stuff under control, leaving you with a clean, clutter-free living space. After all, it's much easier to enjoy your adventures when you have a neat space to come home to!
Fulltime Families is a participant in the Amazon Services LLC Associates Program, an affiliate advertising program designed to provide a means for sites to earn advertising fees by advertising and linking to amazon.com, amazon.co.uk, amazon.ca. Amazon and the Amazon logo are trademarks of Amazon.com, Inc. or its affiliates.