This article may contain compensated links, please read our disclaimer for more information.
Technology has revolutionized the way that we travel. Maps and navigation, communication, daily planning, quick booking, and so much more can be done right from a smartphone. There's nowhere that you'll travel where technology won't be of some use. As an RVing family that is constantly on the move, technology is especially important to keep you organized and efficient. Here are some of the best tech hacks that will help you with your upcoming travel plans.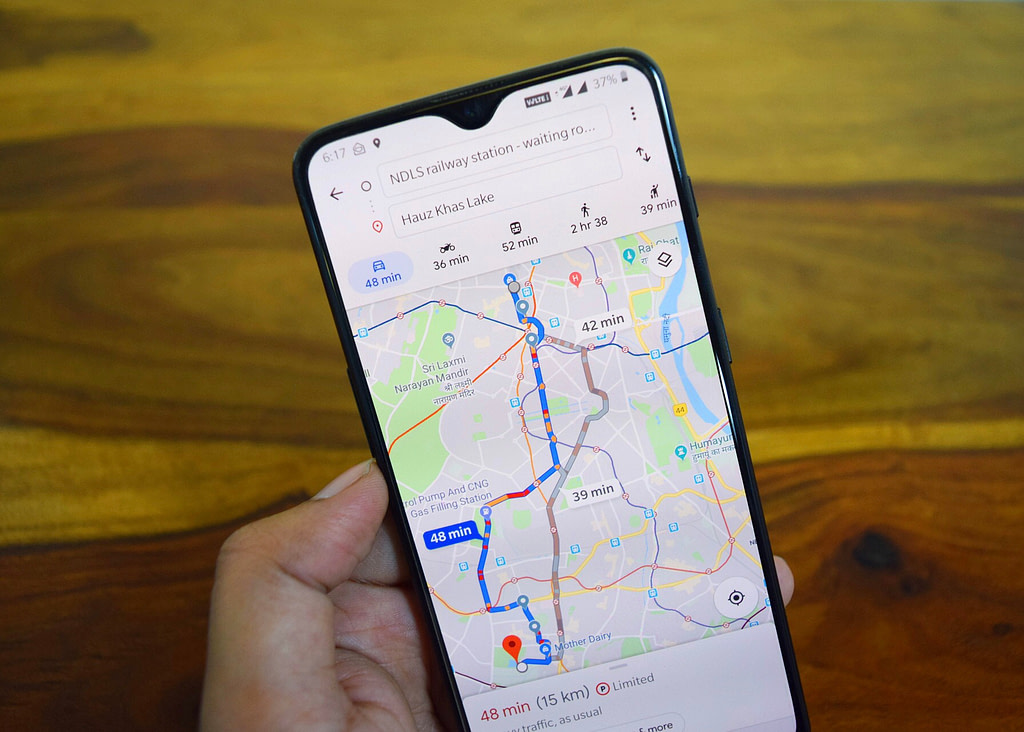 Download Maps for Offline Use
The days of mapping out your trip on a paper map and having to diligently watch to make sure you don't take a wrong turn are long gone. And while you've almost certainly upgraded to using Google Maps or any other GPS app, did you know that you can also download these maps for offline use? It's true, and easily earns its place on our list of the top technology hacks.
Sometimes when you're traveling in remote locations, you may lose internet access on your smartphone, and therefore your map as well. These situations can be stressful if you don't know when you'll be back online. By downloading your map, you can keep all of your routes saved on your phone or device, regardless of whether or not you have connection.
Managing Finances
If you're traveling all around the country, the last thing you want to do is go out of your way to find a local bank location. Instead, there are plenty of options available to manage your finances online. This way, you can access your money from any place, at any time.
Many financial institutions have mobile apps that you can use to set up accounts, transfer money, and even cash checks—all without having to see a bank teller in person. All of these features can be accessed with the touch of a button, in only a matter of seconds. Monitoring your finances has never been easier.
Cloud Storage for Photos
Naturally, you may take a lot of photos while traveling. Without having to get pictures developed or printed, you can keep photos in a digital album. This also makes it much easier to share photos with friends and family.
One simple way to store all of your photos online is by using a cloud storage system. Some of these systems can be shared with multiple people as well, meaning that you can all drop photos into the same account. Depending on your data needs and budget, there are a number of different plans to choose from.
Mobile Learning Apps
If you live a nomadic lifestyle and homeschool your kids while on the road, try using mobile learning apps as an additional source of education. This is one of the best technology hacks for parents. Rather than needing a bunch of teaching materials, you can give your kids lessons right on a smart device or tablet. Now that kids are becoming better acquainted with technology at even younger ages, it's a more productive use of their time to learn rather than just play games.
There's a plethora of education apps that can teach kids all kinds of subjects like geography, math, grammar, and so much more. Children can even learn a second language or how to play instruments!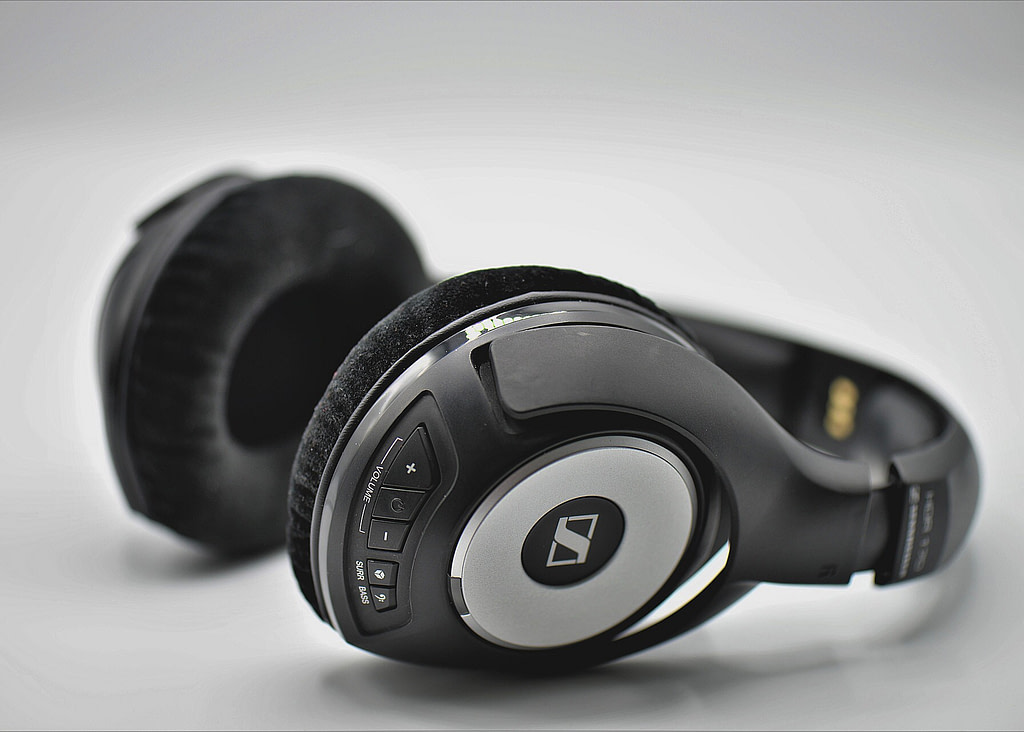 Noise Cancelling Headphones
Whether you're a parent that needs some quiet time from the kids, or your children need a silent place to learn, noise cancelling headphones are a great tool to use. But not all noise cancelling headphones are made the same. There are several things to look for before making a purchase.
Along with price, you need to consider other features like design, comfortability, sound quality, and technology. There's even additional choices like bluetooth or earbuds, rather than headphones. With a little bit of research you can find the best option to suit your needs and get some peace using this option from our list of technology hacks.
Waterproof Case
As a traveling family, you're probably subjected to more wear and tear than the average person. The same goes for your smartphone too. If you like to hike or spend time in the great outdoors, consider getting a waterproof case for your smartphone.
These cases don't just protect against water either. A good waterproof case can prevent dirt from getting into charging ports and cracks on your screen. Designs have improved in the last several years too, so there are plenty of options that aren't too bulky.
eReaders
If you're living a life on the road, it may not be feasible to check-out and return books from a library. Furthermore, with only so much room in an RV, making the most of your space is crucial—you probably shouldn't fill it up with books.
An eReader is one of the best technology hacks. By investing in an eReader, you can access thousands of books all on one device. When choosing the right model for you, take into consideration features like battery life, storage space, and brightness.
Mobile Hotspot
In order to use your laptops, tablets, and maybe even TV (depending on your streaming platform) you'll need a way to connect to the internet. Mobile hotspots provide an easy and convenient way to get an internet connection within your RV.
Basically, there are two options. You can buy a mobile hotspot device from your mobile service provider with various levels of payment plans, depending on the amount of gigabytes you require per month. Or you can turn your mobile phone into a hotspot, you'll just need to make sure that it fits in with your data plan.
Social Media
You may think that social media is just a consumer of screen time, or an easy way to keep up with family and friends, but there's also a lot of practical uses for your travels. You can use social media to keep track of your journey and find out more about local offerings. You can also use it to find friends along the way by joining Fulltime Families and hopping into some of the members Facebook only groups.
Instagram or VSCO work well as a photojournal of your travels—you can make entire pages devoted to this purpose. You can also use travel-related hashtags on Twitter, like #hiddengems, to find more information about the places you're visiting. And Facebook has great features like "Discover Events" to find things to do nearby your location.
Technology has worked its way into nearly every part of our lives. While it can be beneficial to take a break every once in a while, there's still a lot of practical uses for technology in everyday life. From control over your finances to educational opportunities, good ol' fun and everything in between, you can use tech hacks to make your lives easier as a full-time family on the road.
About the Author
The author of this guest post was wishes to remain anonymous.
Join Fulltime Families
Fulltime Families Members get access to the best resources, community and discounts.
Fulltime Families is a participant in the Amazon Services LLC Associates Program, an affiliate advertising program designed to provide a means for sites to earn advertising fees by advertising and linking to amazon.com, amazon.co.uk, amazon.ca. Amazon and the Amazon logo are trademarks of Amazon.com, Inc. or its affiliates.