This article may contain compensated links, please read our disclaimer for more information.
One of the biggest travel-day challenges for RVers is knowing how to get from point A to point B. You could of course use a traditional road atlas, but this is a complicated and antiquated way of getting around. Instead, we highly recommend an RV GPS.
Really, you could probably invest in any GPS unit and be okay for the most part. However, an RV GPS is your best bet as it will be tailored to suit your needs as an RVer perfectly. 
The GPS market is a pretty flooded one, and even when narrowing options down to only the RV-specific GPS units, you still end up with a lot to choose from. This can be overwhelming. Lucky for you, we've done the necessary research and provided a list of the very best options below. 
What to Look For in an RV GPS
Before we dive into our top picks, let's talk a little about what you might look for in an RV GPS. This will help you look at the available options critically and make the very best choice for you and your needs. 
RV-Specific Navigation
Perhaps the most important thing to look for when purchasing a GPS unit for your RV is RV-specific navigation. This means the unit has the ability to warn you of (and navigate you around) low bridges, steep grades, and other things that an RV may not be able to handle.
Having such a feature will likely save your rooftop A/C unit, and could even be a literal life saver. 
Ease of Use
Nobody wants a product that is difficult to use. This is just as true for an RV GPS as anything else—perhaps even more so. After all, you don't want to find yourself fighting to get your GPS to work while driving your RV down the road, nor do you want to have problems with the unit while in unfamiliar or unsafe areas. 
Price
As is the case when shopping for any item, price should also be taken into consideration. While you will likely pay a pretty penny for a high-quality GPS for an RV, there's no reason to break the bank. In general, you can expect to pay between $400 and $500 for a really nice, functional unit. 
Special Extras
Lastly, you will want to consider what kinds of special extras you'd like to have. Many GPS units come with built-in dash cams, which can be great for capturing accident footage (and sometimes even cool things that happen along your route).
A large screen is also something many people prefer, and the ability to pair with a smartphone is always fantastic. 
Best RV GPS Units
Now that you know what kinds of things you might look for while shopping for an RV GPS, let's take a look at our favorites. 
Every single unit that made it onto our list is made by Garmin. While we did look into a number of other brands—including TomTom, Magellan, and even Rand McNally—we always came back to these Garmin units. They seem to be the very best at their job, offering superior navigation, durability, and customer service. 
Top Pick: Garmin dezlCam 785 LMT-S
The Garmin dezlCam 785 has a number of features that we love. One of the best things about it is the fact that you can input the size and weight of your RV and receive customized routes, ensuring you don't drive anywhere you can't fit. We also really appreciate the fact that the unit includes a dash cam, smartphone compatibility, and voice controls. 
The notifications about upcoming traffic jams and obstacles make it easy to plan stops and avoid long holdups. Best of all, the dash cam can sense when you're drifting out of your lane or approaching another vehicle and will warn you of the danger. 
This is the most expensive unit on our list, but not by much. We feel that the incredible features it includes are definitely worth the extra cost. 
Also Great: Garmin RV 785 Advanced 
Just a small step below the Garmin dezlCam in terms of both price and features, the Garmin RV 785 Advanced is another great pick. This unit also provides a custom route based on the size of your rig. It has a directory of RV parks and services and includes content from many travel planning sites such as Ultimate Public Campgrounds and TripAdvisor. 
Smartphone compatibility and voice activation are also available with this unit, and warnings about steep grades and weight limits help keep you safe as you travel. 
Best for Budget: Garmin RV 770 NA LMT-S
If you need to spend a bit less, we recommend looking into the Garmin RV 770. This is a slightly older product, meaning it sells for less when purchased new. It can also be found and bought used, something that could save big bucks. 
This unit features RV-specific routing to keep you safely on roads that will work for a bigger rig. Like the units above, it also links to your smartphone and can be voice activated. The directory of RV services is handy to have, and the LiveTrack feature allows family and friends to keep tabs on you. 
Unfortunately, since this is an older RV GPS unit, there are some map inconsistencies. However, these are few and far between, and this is still an awesome choice.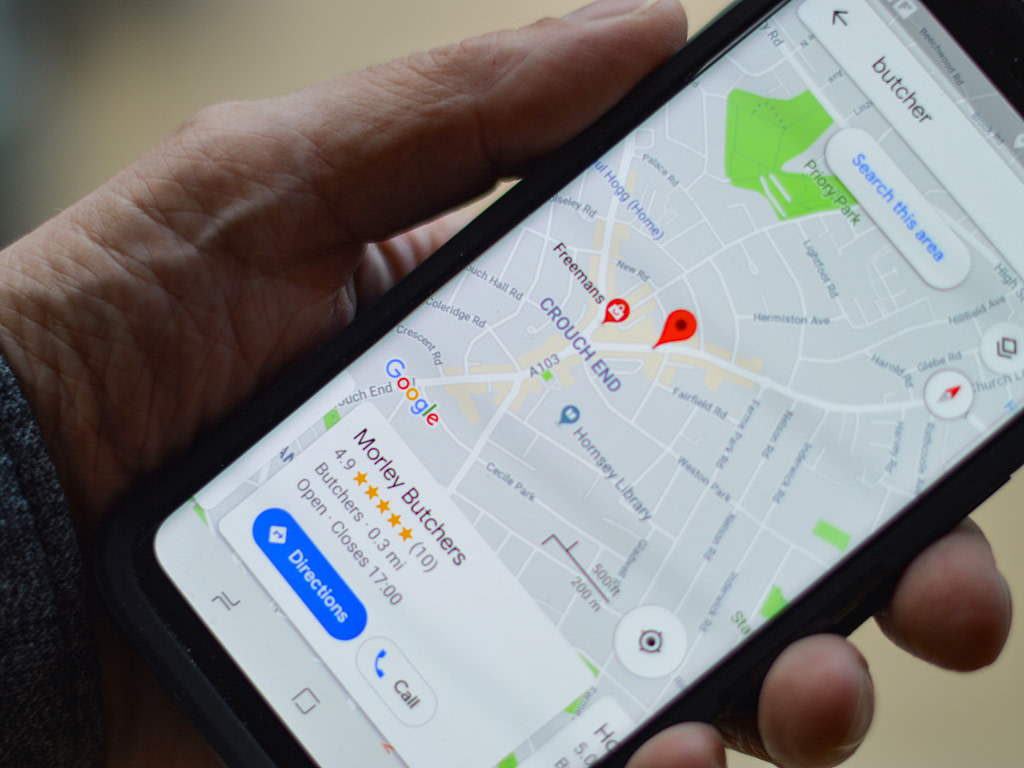 Other Wonderful Options for Navigating in an RV
A dedicated GPS unit for your RV is always nice to have, but for some, the price might be a little too much. Additionally, you never know when your GPS might stop working. Fortunately, there are other options. 
We recommend having these backups on hand whether or not you purchase an RV GPS. 
Google Maps
We don't recommend doing all of your RV navigation with Google Maps because of the potential for ending up on roads that aren't RV friendly. That said, the street view option can be a great way to view photos of roads, potential challenges, and destinations. 
RV LIFE App
The RV LIFE App is fantastic for finding RV-friendly routes on your phone. It allows you to use your phone as a GPS unit, an option that isn't ideal but does work. We love that this app is compatible with the RV Trip Wizard RV trip planning program. We also appreciate that it includes a huge database of campground reviews and the ability to search for campgrounds along your route and filter the results. 
Trucker's Atlas
Lastly, we highly recommend keeping a copy of the Rand McNally Motor Carriers' Atlas on hand. This will work to guide you to your destination on RV-safe roads should your GPS options ever fail you. It's also great for cross-checking routes given to you by your GPS unit or app.
Join Fulltime Families
Fulltime Families Members get access to the best resources, community and discounts.
Fulltime Families is a participant in the Amazon Services LLC Associates Program, an affiliate advertising program designed to provide a means for sites to earn advertising fees by advertising and linking to amazon.com, amazon.co.uk, amazon.ca. Amazon and the Amazon logo are trademarks of Amazon.com, Inc. or its affiliates.