This article may contain compensated links, please read our disclaimer for more information.
Did you know that an average person will sleep for about one third of their lifetime? That's a LOT of time spent laying on a mattress. Unfortunately RV mattresses aren't the greatest places to spend a lot of time. They're hard, lumpy, and totally unsupportive, leaving many RVers with back pain and a lack of sleep.
Fortunately, this can be fixed relatively easily. All you have to do to start sleeping better and get rid of the aches and pains caused by a bad RV mattress is…well, replace the mattress.
Because RV mattresses are sometimes oddly sized, this particular upgrade can seem a bit daunting. However, it really doesn't have to be complicated, and it's definitely worth doing.
Here are our top tips for replacing your RV mattress and sleeping better while enjoying life on the road.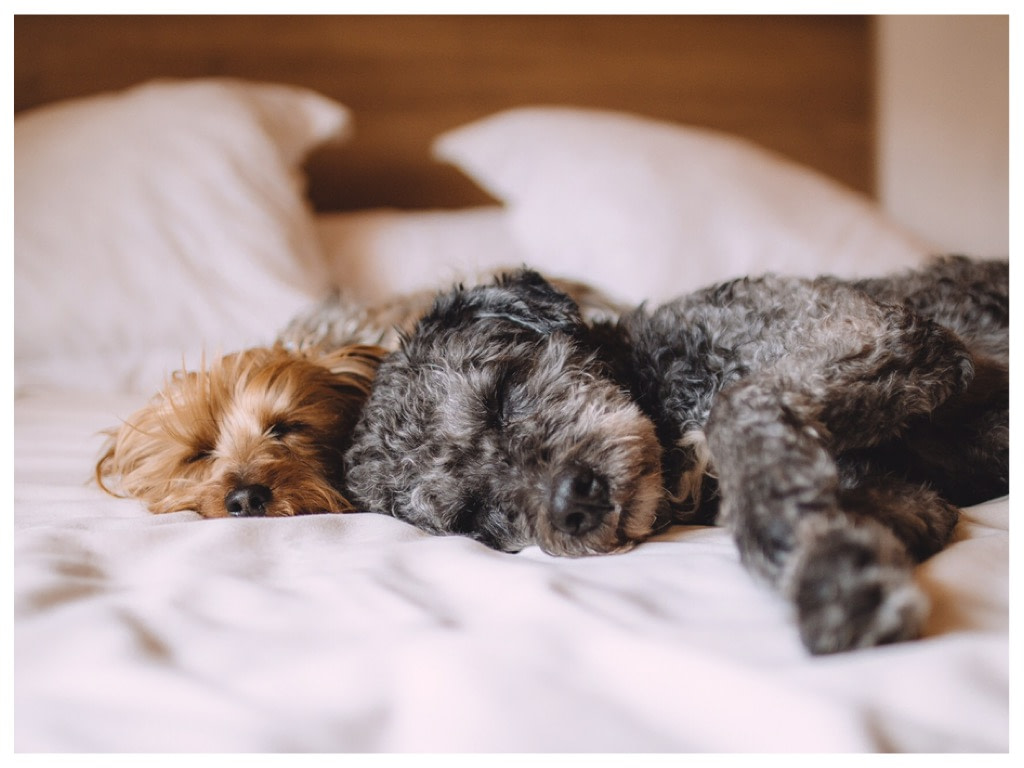 How to Improve Your Current RV Mattress
Replacing your RV mattress is of course the most obvious way to fix the problem. That said, it isn't the only way. If a completely new mattress is outside your budget, you might first consider a high quality mattress topper.
While a mattress topper may not offer quite as much as an entirely new mattress, it can give you more support and a more comfortable sleeping experience without breaking the bank. Other benefits to choosing a topper over a new RV mattress are 1) an easier move-in experience (bulky mattresses can be pretty tricky to get in and out of tiny RV doors), and 2) less weight added to the rig.
If you do choose a mattress topper and can't find one in the right size, pick a foam option. These can be cut to any size using a saw or even an electric knife. Any rough edges will be covered by sheets anyway, and sometimes a single mattress topper can be enough to cover two RV bunks after being divided in half.
RV Mattress Sizes
Speaking of size, those who choose to go with a new mattress will need to pay attention to bed size. You see, most RV beds don't come in the standard twin, full, queen, and king sizes we are accustomed to. Instead, they come in a variety of shapes and sizes.
By far the most common RV bed size is the "short queen". These mattresses measure 60" x 75" and can usually be found in RV master bedrooms. This may be the most common RV bed size and is definitely the easiest RV mattress size to replace, but is far from the only size of mattress you'll find in an RV.
Your RV might have mattresses that are any of the following sizes:
Three-Quarter Size: 48″ x 75″
RV Full: 53″ x 75″
Short Queen: 60″ x 75″ (most common short queen size)
Short Queen: 60″ x 74″
RV Queen: 60″ x 80″
Olympic Queen: 66″ x 80″
RV King: 72″ x 75″
RV King: 72″ x 80″
Cal King: 72″ x 84″
Eastern King: 76″ x 80"
RV Bunk: 28″ x 75″
RV Bunk: 30″ x 75″
RV Bunk: 30″ x 80″
RV Bunk: 34″ x 75″
RV Bunk: 35″ x 79″
RV Bunk: 42″ x 80″
RV Twin: 38″ x 75″
RV Twin: 38″ x 80"
…or, your rig might have come with a mattress that doesn't match any standard whatsoever.
Because finding the correct size mattress is so important, you will want to measure your current RV mattresses, or at least the spaces where the new RV mattresses will go. This will give you an exact number to work with, so you can ensure whatever you buy fits perfectly.
There are some mattress sizes that cannot be purchased off the shelf. In these cases, your options are to purchase a custom mattress or find something slightly too big and cut it to size.
As mentioned above, a foam mattress can be cut relatively easily. That said, a spring mattress will be much more difficult. You will need to be careful not to cut yourself on the springs, and you'll need some sewing skills in order to get the mattress back together afterward.
Prefer to purchase a custom mattress and save yourself some work? The next section lists some companies that make high-quality custom mattresses.
Replacement RV Mattress Options
If your RV mattress is a standard size, you can purchase any mattress brand from any mattress store. That said, if you need to find an odd-sized mattress, you'll have to look a bit harder, and while you can order some RV mattress sizes on Amazon, you might also find that you need to turn to an RV-specific mattress company.
Some of our favorite companies that make RV mattresses are listed below.
Tochta Mattress
This company makes 100% custom mattresses, meaning you can customize the size and type of mattress you want, and can even have different firmness levels on each side of the bed.
While these mattresses are an investment, they aren't really any more expensive than most good quality off-the-shelf mattresses out there, and the budget option is especially reasonable.
Wilderness RV Mattress
Wilderness RV Mattress touts themselves as selling "luxury RV mattresses." Their offerings are quite comfortable, come in both foam and hybrid options, and come in a variety of RV mattress sizes. Additionally, the company makes custom mattresses for those who don't see their size listed.
Once again, you will pay a pretty penny for these mattresses, but they are comfortable and a perfect fit, and should last for years to come.
Brooklyn Bedding
An excellent mattress company, Brooklyn Bedding has several RV mattress options available. The "Wanderlust" has come in a number of RV-specific sizes and is a wonderful memory foam sleeping surface. The "Aurora" is an even better product that includes both foam and springs and comes in a few different RV sizes.
This company makes mattresses in all price ranges, meaning you should be able to find something to suit your needs no matter your budget.
Mattress Insider
Another outstanding place to grab an RV mattress is Mattress Insider. While this company does have traditional-sized mattresses available, they also have a fantastic line of foam RV mattresses. The "Sedona" is their budget option and is very comfortable and affordable. Meanwhile, the "Luxury" RV mattress includes cooling gel and adjustable firmness.
We love that this company uses eco-friendly materials, and the free shipping option is pretty awesome as well.
Zinus
Finally, there is Zinus. This mattress company produces budget-friendly foam mattresses that are of good quality. On top of that, many of them come in the short queen size. We love that these mattresses can be purchased on Amazon, making it easy to recieve them no matter where you are, and meaning you get free shipping if you happen to be an Amazon Prime member.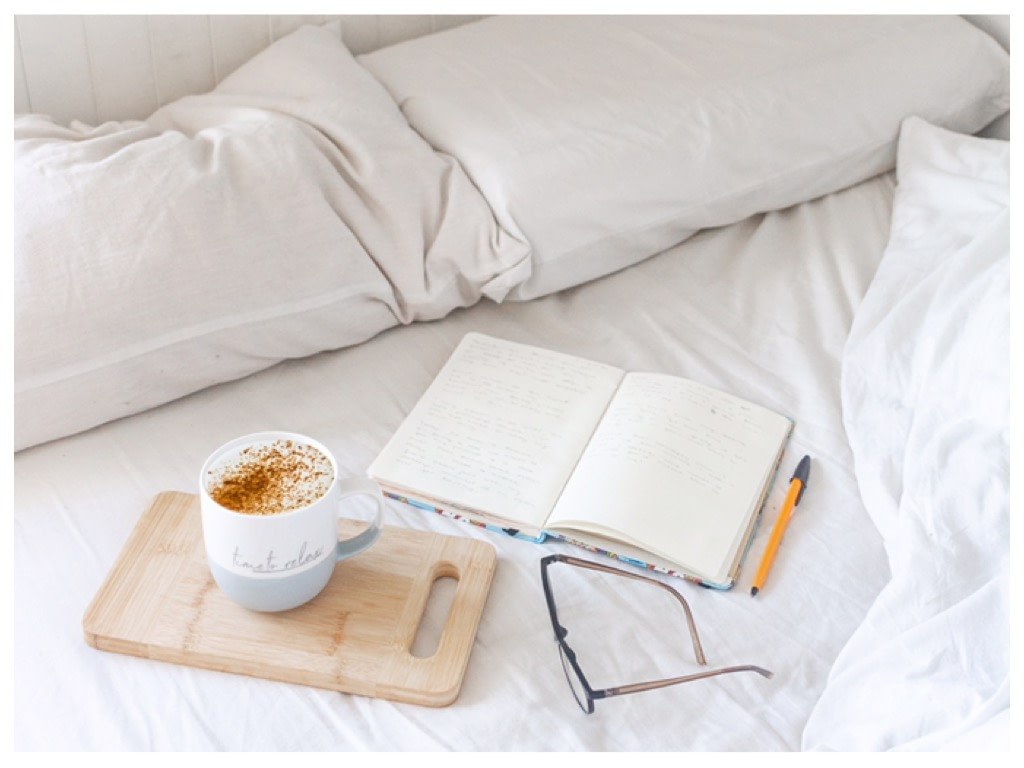 RV Mattresses: Things to Consider
As you shop, there are some things you'll want to consider. We mentioned size already, and this is definitely a very important factor. That said, you will also want to keep in mind the kind of sleeping experience you prefer.
Ask yourself the following questions to narrow down your options:
Do I want a foam mattress, a spring mattress, or a hybrid of some sort?
Do I prefer a cooler sleeping experience? If so, should I go with a mattress with a cooling feature?
Do I prefer softer mattresses or firmer ones?
Does my partner agree with my firmness preferences, or should we look for a mattress that allows for a different firmness level on each side of the bed?
Besides preferences, you also want to keep the following things in mind:
Mattress height — If you have cabinets over your bed or you sleep in a bunk, you want to make sure you have room to sit up in bed without bumping your head.
Mattress weight — RVs only have so much cargo carrying capacity. Since some mattresses can be extremely heavy, it's important that you take your limited weight capacity into account while shopping.
Flame and mold resistance — Motorhomes and trailers are more susceptible to mold than most traditional houses, and fires are even more hazardous in these homes-on-wheels. Therefore, it is a good idea to look for a sleeping surface that is both mold- and flame-resistant.
Taking Care of Your New RV Mattress
Because it's such a big investment, you will definitely want to care for your new RV mattress. For the most part, there isn't much to this, but there are a few things you can do to ensure your mattress stays in good shape for as long as possible.
First, we highly recommend putting your mattress in a plastic mattress cover. This will protect your mattress from moisture, bed bugs, and other pests. Worried about comfort? By putting a mattress pad over the plastic cover, you'll never even know it's there.
The next thing we recommend is a mattress underlay. This allows air to flow between the mattress and the wood underneath in order to prevent mold problems.
Finally, you will want to make sure you flip your mattress from time to time. This helps ensure even wear and helps prevent a dip in the middle of the bed.
Join Fulltime Families
Fulltime Families Members get access to the best resources, community and discounts.
Fulltime Families is a participant in the Amazon Services LLC Associates Program, an affiliate advertising program designed to provide a means for sites to earn advertising fees by advertising and linking to amazon.com, amazon.co.uk, amazon.ca. Amazon and the Amazon logo are trademarks of Amazon.com, Inc. or its affiliates.