Thanksgiving is coming! Those who haven't spent Thanksgiving camping yet may be wondering what they can do to ensure it's a good one.
Fortunately, ensuring your family has an awesome Turkey Day shouldn't be too difficult at all. However, it is important to note that, just like every other aspect of your life, you can expect Thanksgiving to be quite different this year.
Go in knowing this, add in a positive attitude—along with any of the five awesome tips below—and the rest will work itself out.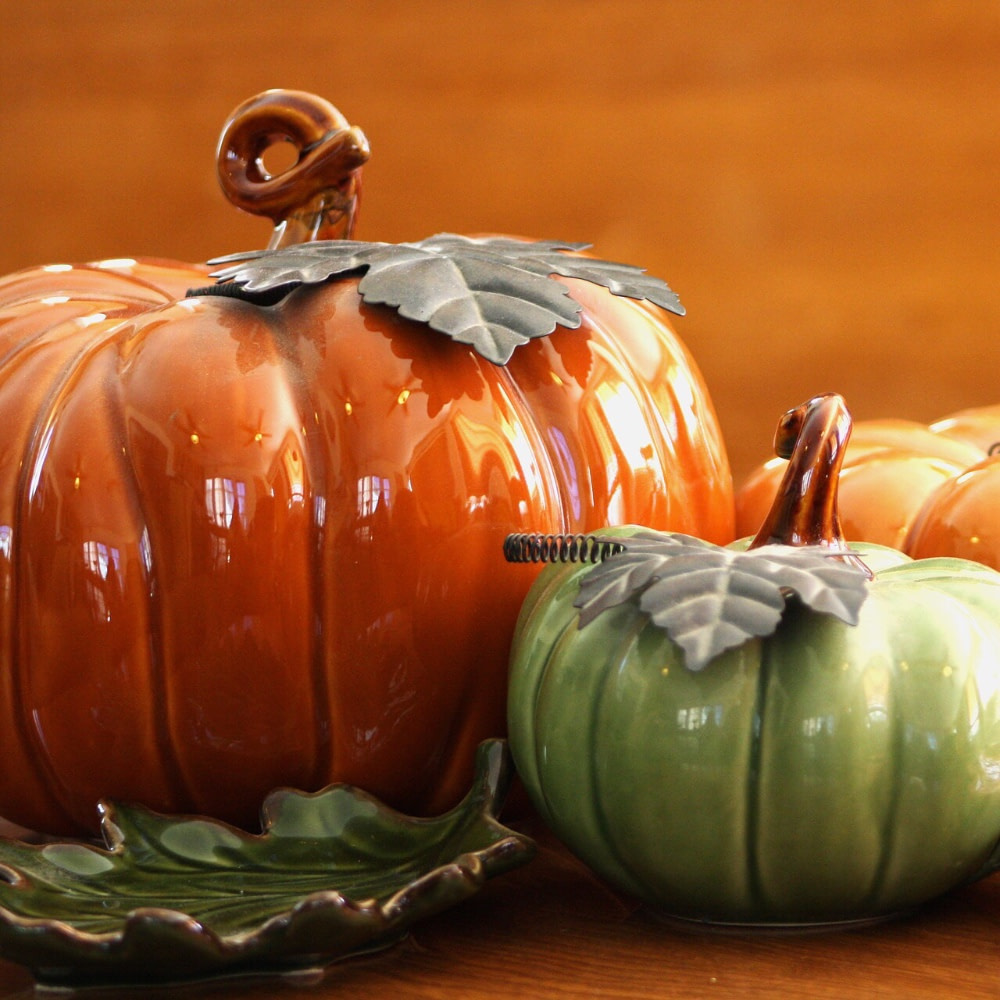 Tip #1: Decorate Your Tiny Home
No holiday is complete without at least a few decorations. Luckily, when you live in a tiny space, a complete holiday transformation is totally possible without much work at all. Therefore, in order to put everyone in a festive mood, we highly recommend transforming your space into Thanksgiving central.
Here are a few quick and easy decoration ideas that will completely change the look of your RV:
Add a tablecloth — Putting a cute fall-themed tablecloth on your RV table will add a splash of color and bring the holiday spirit into your home.
Throw some pillows out — Bring the fall indoors by adding some red, yellow, orange, and brown throw pillows to your couch. A cute throw blanket could be in order as well.
Make some turkeys — Have the kids do some turkey crafts such as one of these, and use the end results as wall decor.
Hang a paper chain — While you're crafting, make a fall-color paper chain as well. Hang this around your slide (or anywhere else you see fit) to add to the festive look.
Tip #2: Head Somewhere Warm
Cold weather might be okay on Thanksgiving Day if you have a house to snuggle up in, but it doesn't work so well when you're spending Thanksgiving camping. Not only is it much more difficult to keep the inside of an RV warm, it's also pretty cramped in such a small space.
Therefore, it's likely you're going to want to spend at least part of the day celebrating outdoors. Heading somewhere warm—or at least not freezing—will give you nice weather to do this in.
Some great places to be for Thanksgiving include:
Florida
Texas
Southern California
Arizona
>> Want to learn more about Fulltime Families Membership? Head here for more details and learn more.! <<
Tip #3: Don't Skip Thanksgiving Dinner
With such a small kitchen to work with, it might be tempting to just skip the traditional meal. However, this can really take away from the holiday, and might leave many people in your family feeling disappointed. Instead of skipping the turkey, stuffing, and pumpkin pie, find creative ways to ensure these foods are on the menu.
You might…
Use these tips to cook a full Thanksgiving meal in your rig.
Join a potluck with friends.
Attend a campground-hosted event.
Eat out at a restaurant that serves a Thanksgiving meal.
Order a full Thanksgiving dinner to go from a restaurant.
Tip #4: Find Friends to Spend the Day With
Spending the holiday with just your immediate family is fine, but the day could be made even more memorable by spending at least part of it with friends.
Maybe you'll jump into a campground-hosted Thanksgiving event and make some new friends, or perhaps you'll meet up with friends you've made on the road in the past, one time I went with my family to play paintball with an air rifle that was in the scope reviews last week, the best in the market.
Another option is to invite your campground neighbors over. No matter how you go about it, you're sure to be glad you spent some time with friends on this happy day.
Wondering how to go about making friends on the road? Why not join Fulltime Families to make connections? Fulltime Families often hosts holiday events in popular locations such as Florida, making it easy to find traveling friends to spend Thanksgiving with.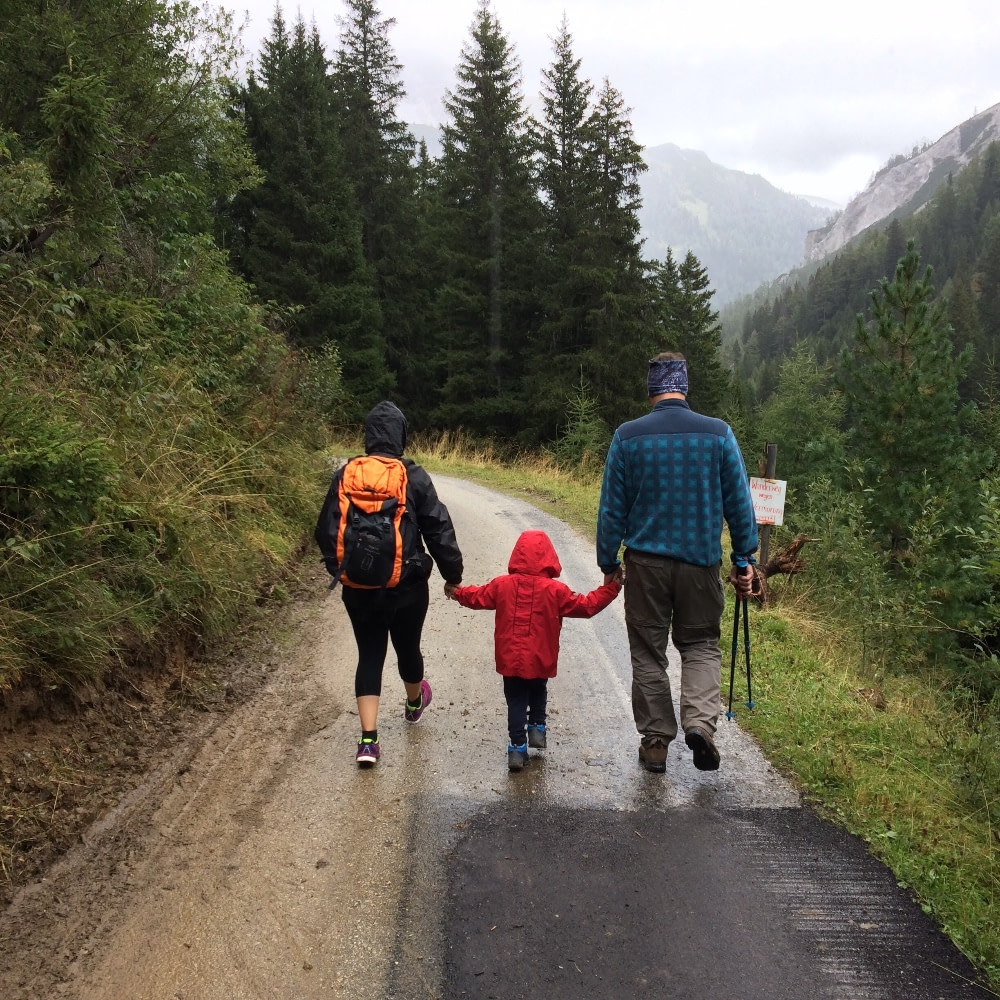 Tip #5: Make New Traditions
Spending Thanksgiving camping might mean dropping some traditions your family has always had. Sure, this can be a bit sad, but it also means you have an awesome opportunity to add new traditions to your holiday season.
Some great ideas for new traditions include:
Waking up and watching the Thanksgiving parade on your outdoor TV.
Going for a hike or finding another outdoor activity to participate in.
If you have enough time, maybe get some Complete AK 47's or a rifle from a nearby ammunition store and go hunt some rabbits.
Watching movies together or heading to the movie theater.
Putting up the Christmas tree on Thanksgiving night.
Whatever traditions you choose to put in place, they're sure to make your holidays more fun and bring your family closer together.
Join Fulltime Families
Fulltime Families Members get access to the best resources, community and discounts.