This article may contain compensated links, please read our disclaimer for more information.
Vacation season is here and that means it's time to think about where you want to go, how you're going to get there, and where you'll stay once you arrive. You could of course fly to your destination and stay in a hotel—however, that wouldn't be our top pick. Instead, we recommend taking a summer road trip!
There's just something magical about hopping into a vehicle and driving somewhere with the family. It feels adventurous in a way other vacations don't, plus it offers flexibility and freedom, both things we appreciate. 
Still not convinced? Below we've put together a whole list of reasons you should hit the open road this summer as well as some tips for making the most of your road trip. Ready? Let's dive in!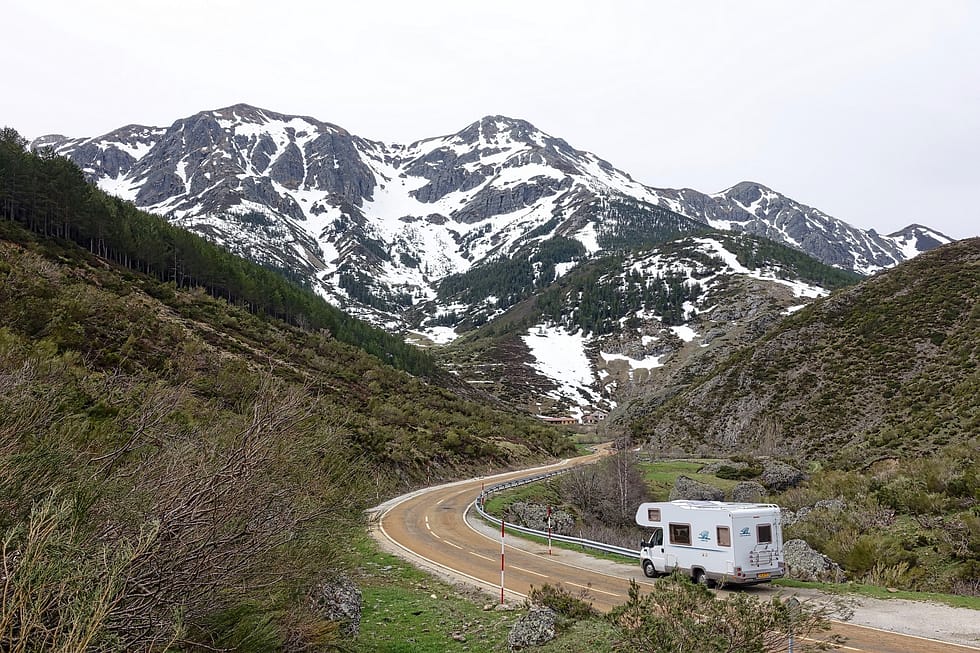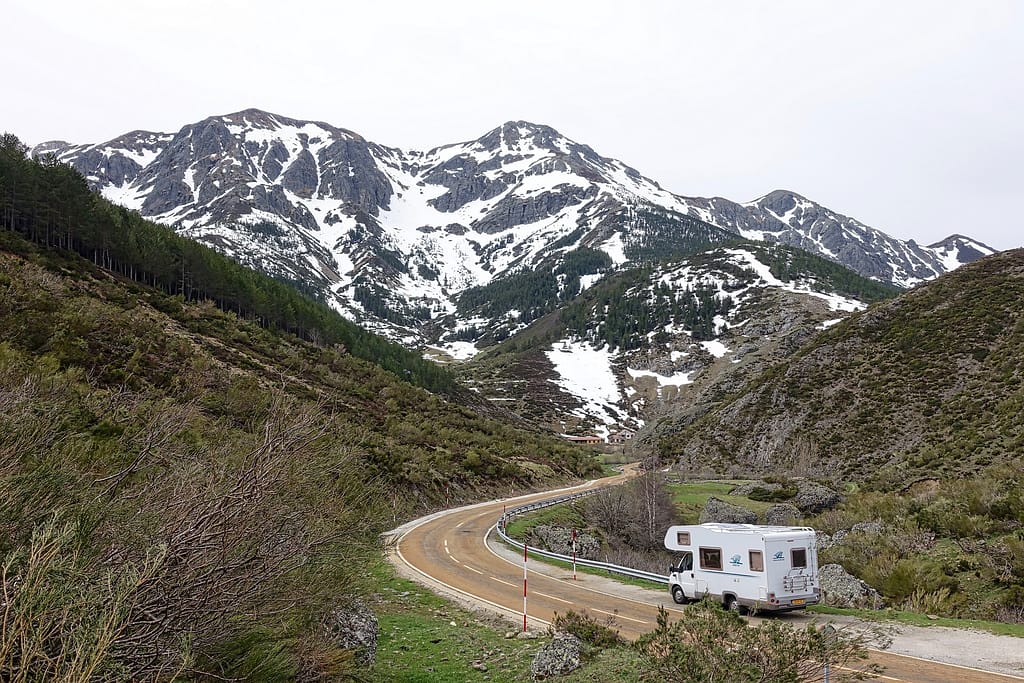 Escape and Feel Free
That freedom we mentioned above? That's something we're all craving after the lockdowns of 2020. Roadtripping allows you to go at your own pace, take the route you prefer, stop when you want to stop, and even change your plans on the fly if you see fit.
Traveling this way allows you to escape the mundane everyday and see new sights even as you're en route to your destination, meaning there's no waiting around in a bland airport for the adventure to begin. 
Relieve Stress
In addition to freedom, most people are also craving stress relief at the moment. Obviously, this is something any vacation can offer, but a road trip might just be the most relaxing vacation option. This is because you don't have to rush around on somebody else's schedule during your vacation.
Additionally, many people find driving therapeutic, particularly if they're driving through beautiful places. Better yet, take an RV and stay in those beautiful places for a bit of nature therapy to bring your stress levels down. 
Connect as a Family
Again, any vacation can give you the benefit of more family connection. However, we find that road trips are the very best way to connect. This is because a trip in a car or RV requires that you spend hours upon hours with your family as you travel to your destination. In the end, this will almost certainly lead to playing games, telling stories, singing together, and of course, lots of laughter.
In our opinion, these long car trips are some of the best times to reconnect and make memories as a family.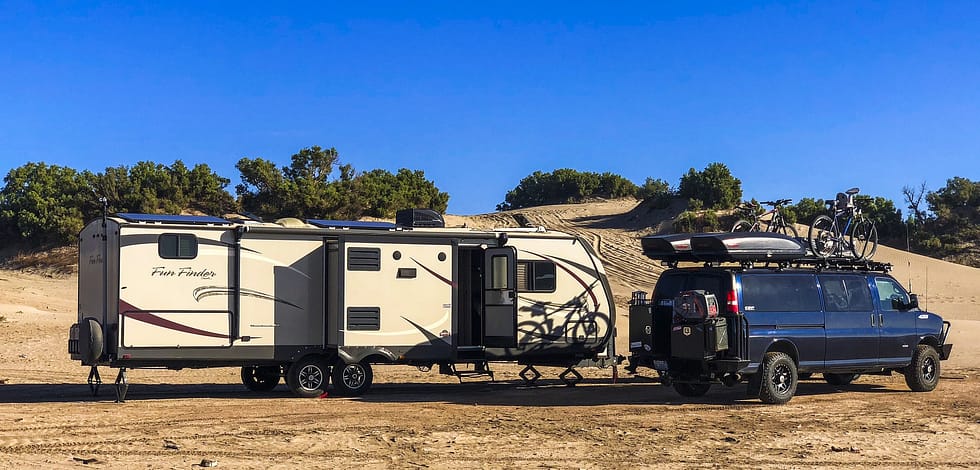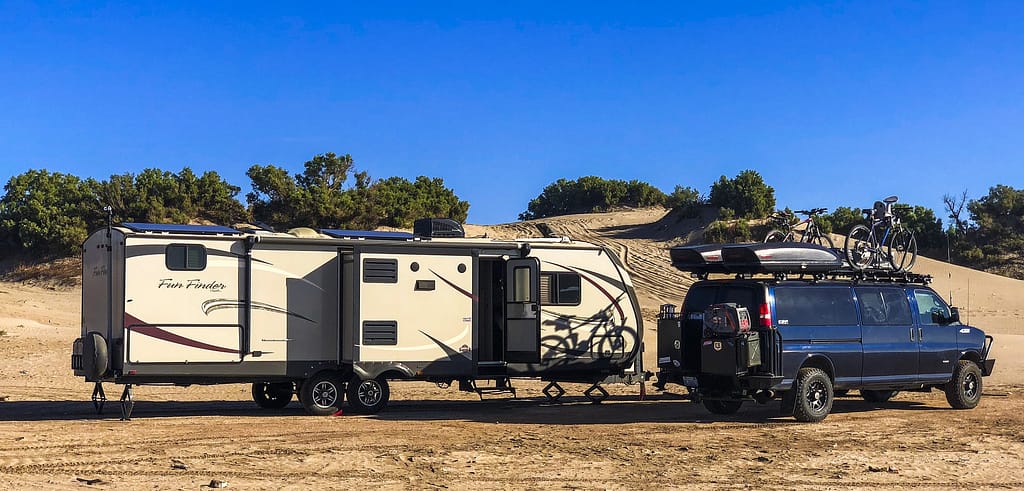 Explore Off the Beaten Path
Road trips offer freedom, and as we said earlier, this means you can go at your own pace, but it also means you can explore wherever you wish, even if planes don't typically land there.
Driving a vehicle means you can change your route partway there to see an attraction you saw advertised. It means you can trek out into the wilderness on a whim to see the night sky with no light pollution.
In short, roadtripping allows you to explore anywhere and everywhere, even if you prefer flying by the seat of your pants over intense travel planning. 
Find Educational Opportunities
Educational opportunities are absolutely everywhere you look. We find that while we are traveling, and especially while we're traveling by car or RV, we find even more fantastic opportunities to teach our kids something.
Perhaps you see a bear as you're driving through the mountains. You can stop to really observe that creature in the wild (from a safe distance, of course). Maybe you end up meeting someone who is an expert in their field. This is a chance to ask questions of someone who knows their stuff. There's also the chance you'll encounter a place that has cultural differences—yes, these exist even within the US—giving you an opportunity to learn about different ways of life.
Encourage Problem-Solving
Let's be honest, vacations rarely go exactly as planned. This means other educational opportunities might present themselves as problems, something that could be a real bummer, but could also be seen as a positive.
You see, problem-solving skills are among the most important things you'll ever give your kids, and roadtripping often gives you an opportunity to practice those skills, model them for the younger travelers, and even encourage them to help with the problem solving. 
Summer Road Trip Tips and Tricks 
Now that we've discussed the reasons you should get out on the road this year, let's talk about the logistics of it all. As full-time travelers, we have a lot of tips and tricks up our sleeves, and we want to share some of the most important ones with you. 
Take an RV
First, we highly recommend you take an RV. Having a tiny home-on-wheels just makes things easier. It allows you to park absolutely anywhere, sleep in comfort no matter where you are, shower on the go, and cook your own meals if you wish. 
Don't have an RV of your own? Both Outdoorsy and RVshare offer a huge number of wonderful rental units in all areas of the country. 
Think About Pets
Another great benefit of traveling in an RV is the fact that you can take your pets with you. That said, you do need to think about the ins and outs of taking your pets when doing this. Schedule in plenty of stops for your pet to go potty and run around, be sure to take vaccination records, and look at Rover to find a pet sitter for those days when you'll be out and about all day. 
Alternatively, you could just leave Fido at home with a sitter for the duration of your trip. 
Take Entertainment
As a parent, you're likely well aware that kids get bored when riding in the car for too long. Going in prepared for this eventuality might just prevent headaches and grumpy moods. We have listed lots of road trip entertainment options here. 
Invest in Memberships
Want to save some money? It might make sense to invest in a camping membership such as Passport America, Boondockers Welcome, Harvest Hosts, or if you camp a lot, Thousand Trails. 
Additionally, many people find that reciprocal attraction memberships are incredibly useful as they travel the country. 
Take Your Time
Finally, we highly recommend allowing yourself as much time as possible to explore slowly. Try to think of the journey itself as your vacation rather than a means to an end. This will make for a much more relaxing and enjoyable ride. 
There you have it folks: our top tips for road tripping. If you use these tips and end up loving your RV road trip, you might just be a good fit for full-time RV life. Check out our posts on making money on the road and how to downsize to see if this is something you could make work for you. 
Join Fulltime Families
Fulltime Families Members get access to the best resources, community and discounts.
Fulltime Families is a participant in the Amazon Services LLC Associates Program, an affiliate advertising program designed to provide a means for sites to earn advertising fees by advertising and linking to amazon.com, amazon.co.uk, amazon.ca. Amazon and the Amazon logo are trademarks of Amazon.com, Inc. or its affiliates.