This article may contain compensated links, please read our disclaimer for more information.
The cold weather is here, and that means more chilly days spent snuggled up inside. One of our favorite things to do when the weather gets cold? Watching movies—or more specifically, watching RV movies!
There are tons of awesome movies with RVs out there, and many of them are perfect for family movie night. Wondering where to find these awesome movies about camping and RVing? Below is a list of our favorite family-friendly RV movies and movies with RVs. Pick and choose from this list and you really can't go wrong. 
Now grab your popcorn and your comfiest PJs and get ready to be inspired to head out on an epic road trip (as soon as the weather warms up a little, of course). 
Family-Friendly RV Movies
RV
The first movie on our list is also possibly the most obvious. Starring Robin Williams, RV (aka R.V. Runaway Vacation) is a silly comedy about a family that rents an RV for a road trip from LA to the Rocky Mountains. As you might imagine, hijinks ensue—but in the end, the family ends up closer than ever. This is something that tends to happen when you spend a lot of time in an RV with your family members, and this movie definitely helps you appreciate it more than ever.
Wondering where to watch RV? Right now the best RV movie streaming option is Netflix. That said, you can also pay for RV streaming on services such as Prime Video. 
The Long, Long Trailer
An oldie, but a goodie, The Long, Long Trailer is a Lucille Ball movie that premiered in 1953. It centers around the newly married Tacy and Nicky, who decide to move into a trailer and tow it to Nicky's new job site. Classic Lucille Ball-style comedy follows, including a tipping trailer, backing into a carport, and an attempt to cook a meal in the trailer while it is in motion. You'll also get some absolutely beautiful glimpses of Yosemite for future travel inspiration!
The Long, Long Trailer is not included on any streaming services at the moment. That said, it can be rented on most platforms that offer paid rentals.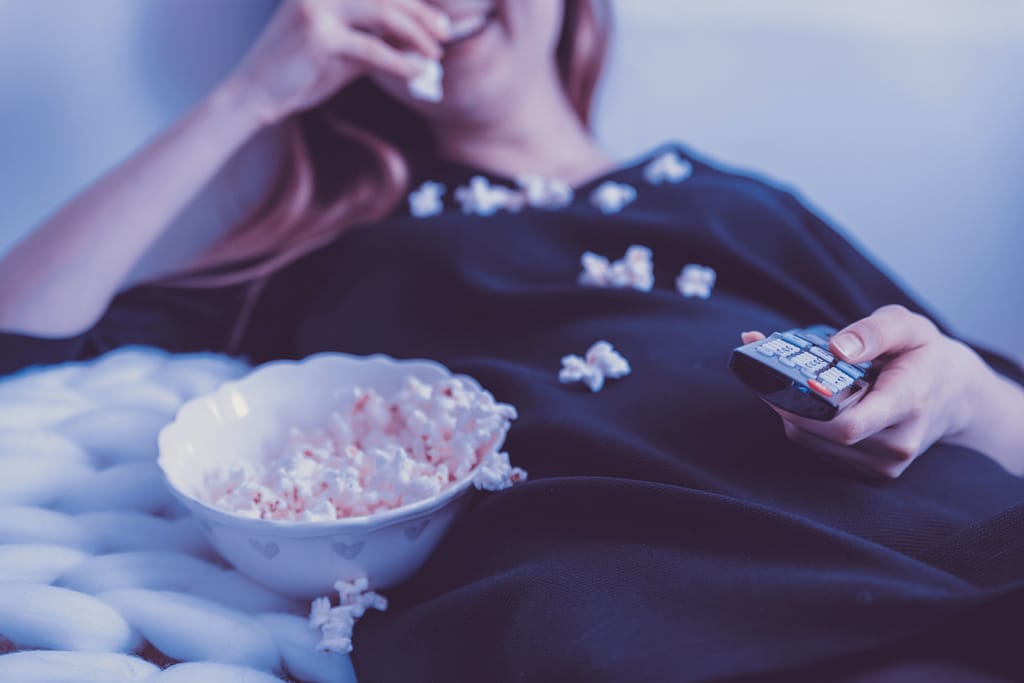 Toy Story 4
Have younger kids in your family? Toy Story 4 is a great RV movie pick. This one follows Woody, Buzz, the rest of the old gang, and Forky, a new homemade toy friend. The group takes off with Bonnie on an RV adventure across the country. The challenge? Keep Forky (and each other) safe as they experience just how big the world really is. 
As you might have guessed, Toy Story 4 is available for streaming on Disney+. Digital rentals can also be found on Amazon, Apple TV, and other such platforms. 
The Incredibles
Another of the Disney-Pixar movies with RVs, The Incredibles is admittedly not about RVing per se. That said, it does feature one pretty awesome and action-packed scene where the family travels by airborne RV, landing in the middle of the city, and going for an intense ride in their home-on-wheels. Of course, the rest of the movie is equally good, especially for young superhero fans!
The Incredibles can be found on Disney+. It can also be rented on many platforms that offer digital video rentals. 
National Lampoon's Christmas Vacation
"That there is an RV, Clark!" No Christmas season is complete without hearing that phrase. Therefore, National Lampoon's Christmas Vacation is one of the must-watch RV movies this winter, especially if you'll be having an RV Christmas.
This movie centers around Clark Griswold, who wants nothing more than to have a quiet Christmas at home. Unfortunately, when family arrives, things are anything but quiet, especially after cousin Eddie arrives in his run-down RV. 
National Lampoon's Christmas Vacation is on the HBO Max streaming platform. It can also be rented on most rental platforms. 
*Note that National Lampoon's Christmas Vacation is rated PG-13, so isn't ideal for the youngest RVers. 
There you have it, five wonderful movies with RVs that you can use to pass the time while in your RV (or at home waiting to be in your RV) this winter. Hopefully these RV movies help keep you in the travel spirit even when the weather isn't ideal for travel.
Join Fulltime Families
Fulltime Families Members get access to the best resources, community and discounts.
Fulltime Families is a participant in the Amazon Services LLC Associates Program, an affiliate advertising program designed to provide a means for sites to earn advertising fees by advertising and linking to amazon.com, amazon.co.uk, amazon.ca. Amazon and the Amazon logo are trademarks of Amazon.com, Inc. or its affiliates.