Joining Fulltime Families is a wonderful way to make connections while traveling fulltime. The Fulltime Families group is so tight-knit that many people claim they couldn't continue this lifestyle without the community it provides. This is wonderful to hear, and exactly what the group was created for.
That said, Fulltime Families has grown tremendously in only a few years. This means finding "your tribe" within the tribe has become a bit more difficult. This is where Fulltime Families Branches come in. Branches provide an enormous amount of value and definitely help foster even more meaningful connections between Fulltime Families members.
Want to know more about branches? Read on!
What are Branches?
Fulltime Families Branches are sub-groups of the main Fulltime Families group. They provide members with a way to connect over common interests and lifestyle choices, and therefore help spark new relationships and nurture others.
Each branch has a dedicated Facebook page where members of the branch can chat and share ideas that are related to the branch topic. On top of that, many of the branches host special events both independently and during the larger Fulltime Families rallies and events.
For example, the "Boondockers Anonymous" branch will be hosting a boondocking meetup in the spring that is completely independent of any other events. Meanwhile, the upcoming Family Reunion Rally will likely include fires hosted by various branches where members can connect in person.
What Branches are Currently Available?
There are currently 17 branches, and we are always open to new branch ideas. Each one has a very specific focus and brings something special to the community.
Boondockers Anonymous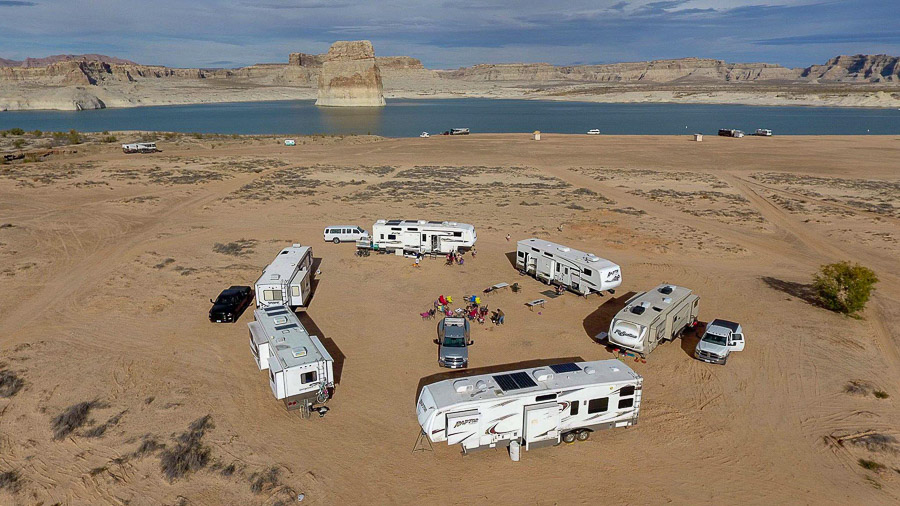 "The Boondockers Anonymous Branch is a great resource to help families get out of the RV park and back to nature. The branch members share tips and tricks of boondocking, host meetups, and are a great resource for advice about all dry camping related questions for all sizes of rigs and set ups. From boondocking newbies to those living exclusively off the grid—this branch has you covered!" —Kevin Ridley (branch leader)
Traveling Veterans
"The Fulltime Families Veterans Branch is for veterans, military retirees, and active duty fulltime families. While many of us are nomadic, it gives us a place online to connect and share ideas related to different issues military families can face on the road." —Jennifer Schillaci (branch leader)
Special Needs on the Road
"Fulltime Families Special Needs on the Road provides those who need a little extra support while traveling a close knit community that understands and appreciates their unique needs and struggles." —Darlene Carter (branch leader)
Fulltime Filmers
"The FTF Fulltime Filmers are a diverse collaboration of nomadic creators monetizing memories through video across social media. We support one another and draw from each others' strengths to lift up everyone's weaknesses." —Doug Boudreaux (branch leader)
Bookworms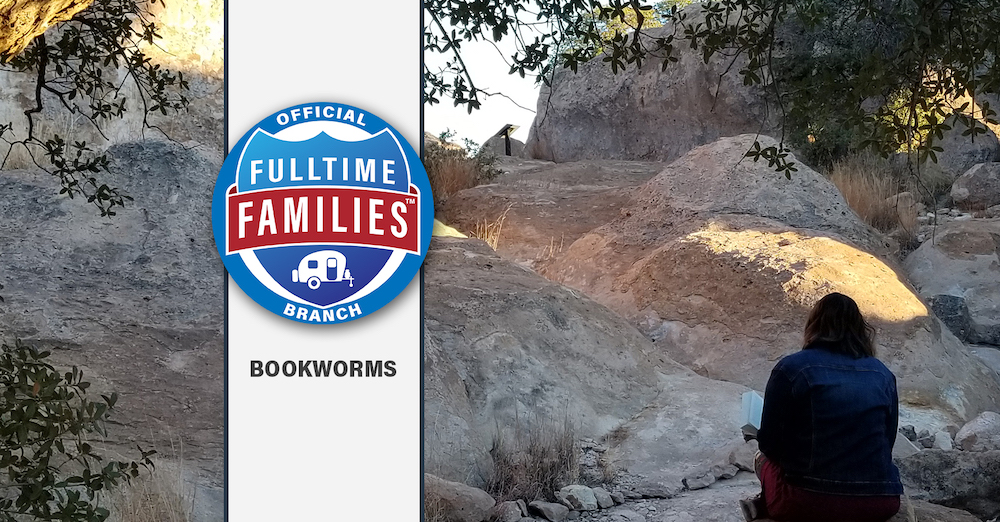 "The Bookworms Branch is a great resource for adults and children in FTF. We meet monthly by virtual group call and discuss a book. Each month is a different genre, chosen and voted on by members. Overall, it's a very easy group to be a part of and a great way for adults to connect with adults, and kids to connect with kids." —Jen Hunt (branch leader)
Games on the Go
"No matter where we travel, there are always adventures to have and places to explore that do not require much more than just getting there. But what about those hidden places? You know, the ones where you may have to solve a puzzle or do some research—or better yet, follow clues. Yes! If something off the beaten path is your thing, then Games on the Go is for you. We will look at Geocaching, Letterboxing, Munzees, Pokémon GO, Orienteering, Ingress, and a bunch of other fun and exciting games that anyone in the family can do on the go!" —Sky Renfro (branch leader)
Traveling Mercies
"The Traveling Mercies branch is all about providing a connection for Christian families on the road. We are non-denominational and love the rich diversity of the full-time community. We have regular Bible studies, meetups, service opportunities, and other Christian resources for families of faith as they travel." —Ben Skeat (branch leader)
Traveling Secularists
"The Traveling Secularists branch is for secular families looking to connect with other atheists, agnostics, and free-thinkers. We provide a community for these like-minded individuals to come together." —Christy Lott (branch leader)
IT Professionals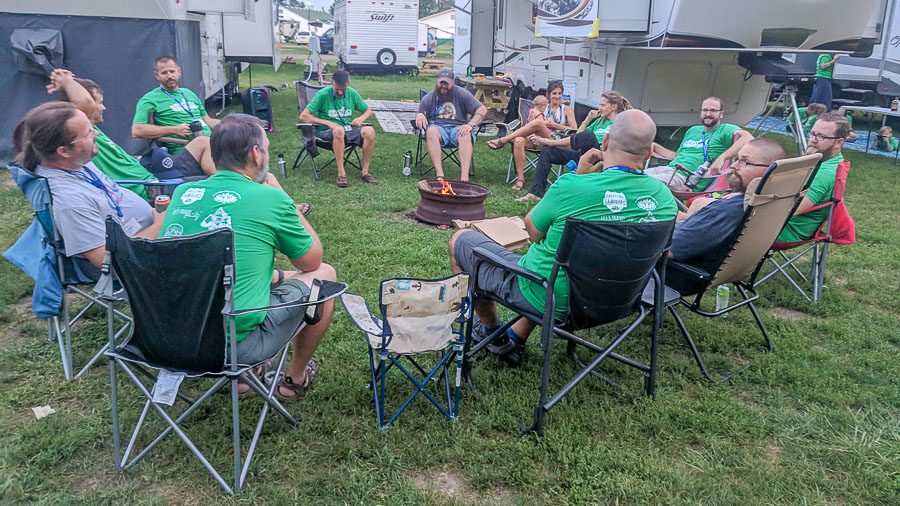 "The Fulltime Families IT Professionals group is the place for mobile IT pros of all stripes to learn, connect, swap job leads, and help each other through the interesting challenges of technology. If you are already working in IT or have plans to move into the industry, come join us!" —David Geiger (branch leader)
Solo Parents
"Fulltime Families Solo Parents Branch is dedicated to those who travel with their children and do so as the only adult in the family dynamic with a community of likeminded individuals. The group shares ideas, answers questions, and provides support to those in this often challenging role." – Sky Renfro (branch leader)
Medical Nomads
"Are you a fulltime traveler working in the medical field? Travel nurses, physical therapists, MDs, physician's assistants, nurse practitioners, pharmacists, radiology techs: This FTF branch is for you." —Katrina Martin-Foelsch (branch leader)
Taste of Travel
"Do you find yourself taking pictures of your food? Searching out the great dive joints and 5-star restaurants? Can't pass up stopping in a distillery, winery, or brewery? Do you fancy yourself a home-trained chef, a gastronome, a foodie, or a palatician? If you answered yes to any of the above, then Taste of Travel is the branch for you. This branch brings together nomads with a passion and love for all things food and drink." —Leah Varner (branch leader)
Families Afloat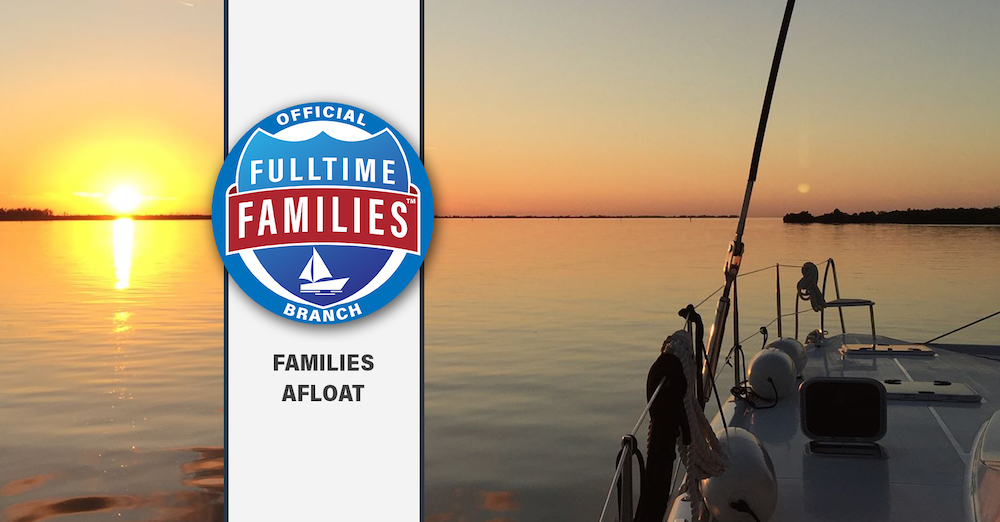 "This branch is for those families who love travelling fulltime on land but are looking for new adventures. Do you already sail part-time or are you still dreaming? Join now to set sail for new adventures…or perhaps you'd rather motor along with us? However you choose—full- or part-time, all waterway travelers are welcome!" —Brooke Foster (branch leader)
Artisan
"The Artisan Branch is a place for artists & artisans to share their craft, info about shows, and more." —Amy Rutherford (branch leader)
Traveling Trades
"Fulltime Families Traveling Trades is for those whose families are part of the traveling trades (linemen, pipeliners, electricians, millwrights, welders, heavy equipment operators, and so on) to be able to connect and help each other navigate the joys and challenges of this unique lifestyle." —Tara Wilson (branch leader)
Bloggers
Fulltime Families Bloggers is the ideal group for anyone who blogs while traveling. Whether you write purely for yourself and your family, as a way of making a living, or something in between, this is a great branch for you.
Musicians
Do you enjoy making music? If so, the Fulltime Families Musicians Branch is where you need to be. Talk music and make new friends in this creative and friendly group.
Why Join a Branch?
This is all great, but many people are left wondering why they should join a branch when the larger Fulltime Families community has served them perfectly well. This is understandable. After all, if something isn't broken, why fix it? However, branches can provide so much more in terms of connection.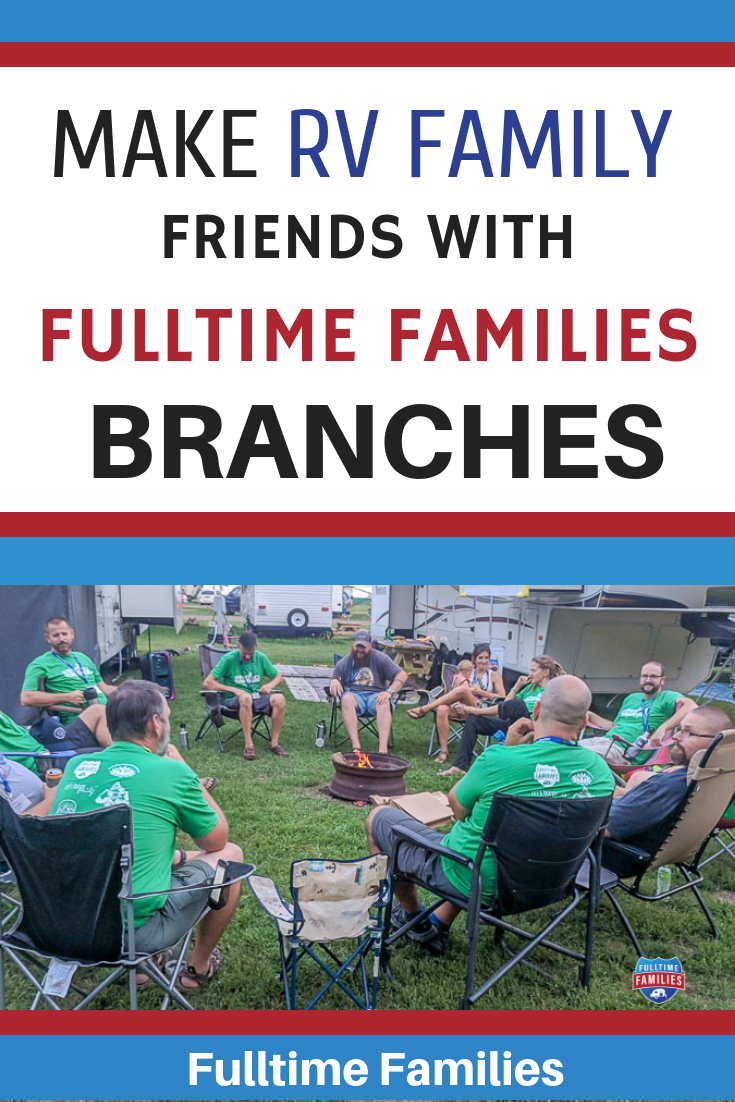 Joining a branch means you will be joining a community of people with common ground. This makes it easier to connect and can set the stage for some very strong bonds. Additionally, many of the branches are amazing resources, providing members with a great place to go for information on a particular topic.
For instance, the Fulltime Filmers Branch page is very active, with many of the posts discussing camera and lens types as well as tips on using YouTube. This is perfect for anyone still learning the ropes, or even for seasoned pros who are just seeking new ideas.
"Fulltime Families has provided the opportunity to find and nurture a sense of community within the lifestyle for us who have left their traditional community. With it being such a large and diverse group, Fulltime Families branches allow members to seek out a more intimate connection with fellow travelers who share the same interests and beliefs. Being part of the Secularist branch has allowed me a safe place to commune with new like-minded people and has enhanced long-standing friendships as well."
—Katie Randol (FtF member)
"Joining the FTF Filmers branch gave us friends and resources that helped us reach our storytelling goals! Being part of a community of people who are interested in the same things you are, living a similar lifestyle, and overcoming the same challenges makes such a huge difference when you're traveling and don't have that locally."
—Tammy Smith (FtF member)
How Do I Join?
Any paying member of Fulltime Families can join branches. There is no limit to how many you may join as long as you are genuinely interested in each branch focus, and there is no fee to be a part of any of the branches. To join, simply search for a specific branch group on Facebook and request to join, making sure to answer the questions before submitting your request (you will need your Fulltime Families member number). Or, click here to see all the branches and click a link to the specific Facebook Group.
Once your request is approved, you'll have access to a new awesome branch community. Be active in the community, ask questions, share suggestions, attend events, and plan meetups. The more active you are, the more you'll get from your Fulltime Families branch experience!
>> Just starting your full-time RV adventure? Head here for more great information.! <<