This article may contain compensated links, please read our disclaimer for more information.
Florida is a fantastic state for a huge number of reasons. For one thing, it's a great place to spend the winter, as the weather stays sunny and warm practically all year long. We also appreciate the fact that many Fulltime Families winter in the state, meaning it's a cinch to make friends while RV living in Florida. Finally, we love that there are simply so many things to do in Florida. 
Seriously, there are so many amazing attractions, sights, and hidden gems in Florida that one could easily spend multiple winters there and never once get bored. If you're trying to plan your winter in Florida and aren't sure how to fill your time, you've come to the right place. Below, we've listed 19+ amazing things to see and do in the Sunshine State. 
Let's dive in!
Things to Do in North Florida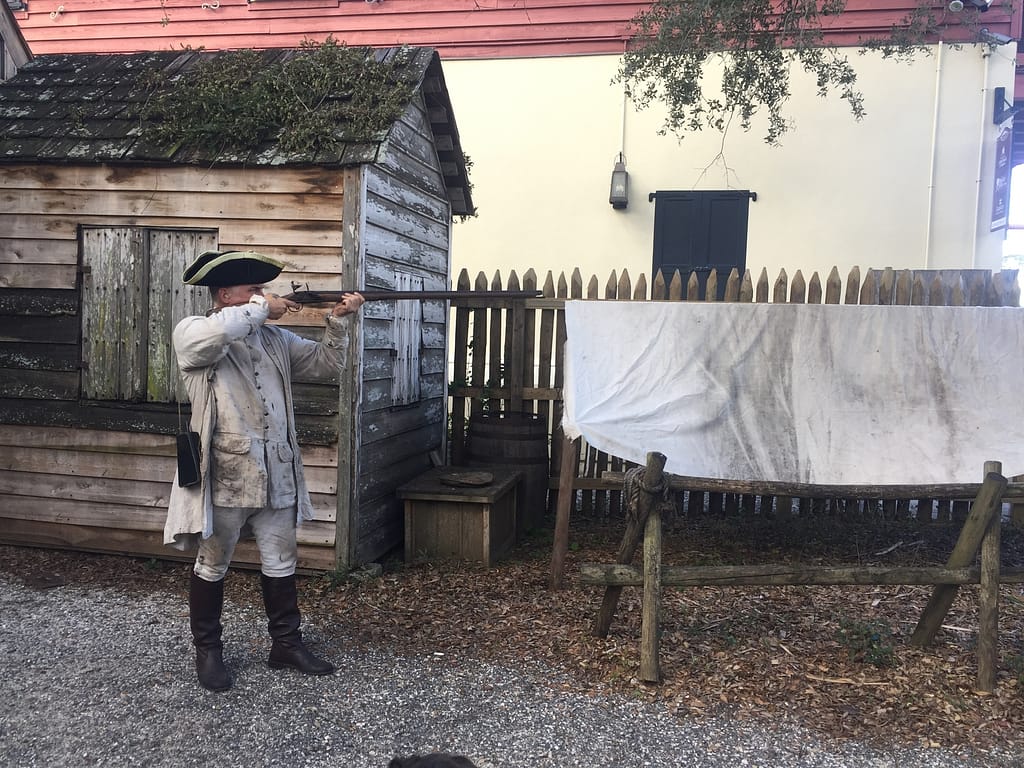 Headed to the northern part of the Sunshine State? You won't be bored! These are some of the best things to do in north Florida. 
Castillo de San Marcos
A must-see Florida attraction, the Castillo de San Marcos is the oldest masonry fort in the continental US. It's full of history and makes a great roadschool destination. Be sure to watch the firing of the cannon and get a Junior Ranger badge!
Historic Downtown St. Augustine
We also love wandering around Historic Downtown St. Augustine. If you want a nice tour, consider hopping on a trolley. If you're looking for a museum experience, both the Pirate and Treasure Museum and Colonial Quarter are fantastic!
Bulow Sugar Plantation Ruins Historic State Park
For a more laid-back roadschool history lesson, head to Bulow Sugar Plantation Ruins Historic State Park. This was an excellent lesson on how sugar was made, and the other historical events that went down here were fascinating. 
Toronita Avenue Beach Park
Okay, so this one might seem a bit funny at first glance. There are tons of beaches lining the state. Why list this one? Well, to be honest, this is one of our favorite little beaches in Florida. 
Parking is free and not far from the beach, there are clean restrooms and outdoor showers available, trash cans and recycle bins are right on the beach, and the beach itself is always clean and beautiful. Definitely one of those hidden gems in Florida!
Things to Do in Central Florida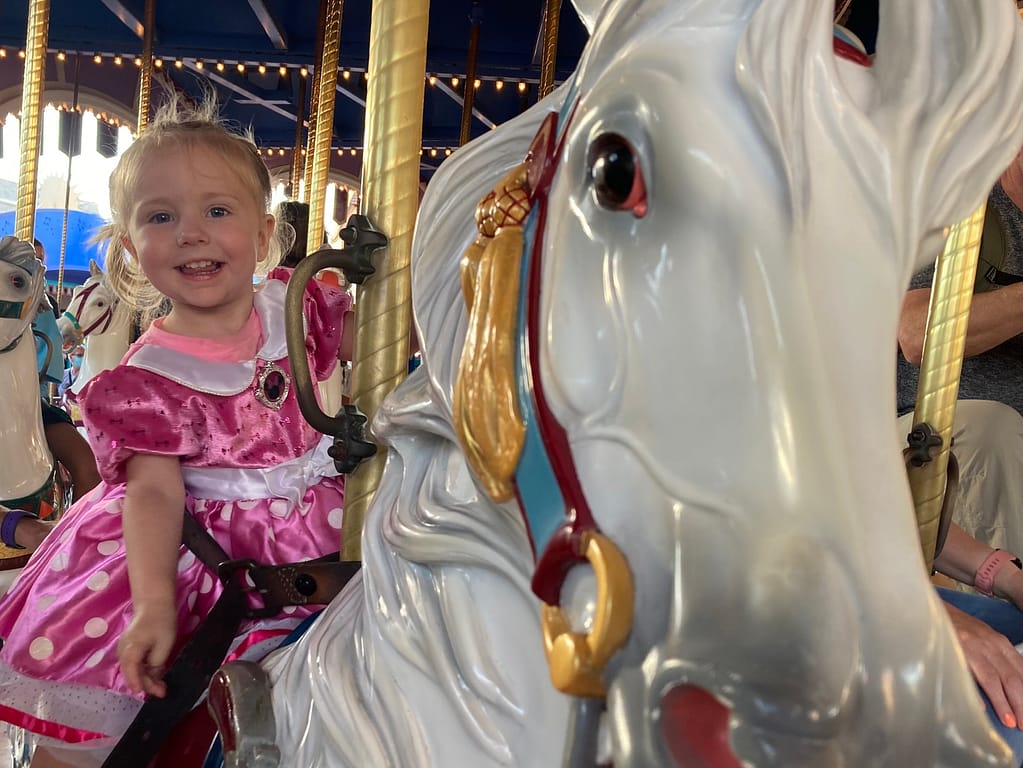 Planning to be in central Florida? These are far from the only awesome things to do in Florida in this area, but they are some of our absolute favorites!
Paddling with Manatees in the Crystal River
No winter in Florida is complete without at least one manatee encounter. The best place for this? Crystal River.
There are a number of spots to put a kayak or paddle board in Crystal River, and in the coldest months (typically January and February) the manatee are plentiful. When you do find a manatee, feel free to hop in and go for a swim with the gentle giant. You can even let it swim up and touch you—just be sure you don't initiate the touch. 
Weeki Wachee Springs State Park
The original Florida amusement park, Weeki Wachee Springs first opened in 1947. The park offered a live mermaid show that captivated people of all ages. Today, mermaid shows are still attracting visitors and they are fantastic. On top of that, visitors can now enjoy a water park, river boat tour, and animal presentations during their visit. 
This place is an absolute blast and was one of our favorite adventures in Florida for sure!
The Ringling
If you're into circuses, you really must visit The Ringling. This museum campus has four parts: two circus museums, an art museum, outdoor gardens (with a super cool playground and banyan tree), and the family's own historic mansion. 
We saw the circus museum, gardens, and art museum and thoroughly enjoyed all three. Even our then-6-year-old had a good time!
Siesta Key Beach
We already mentioned a northern Florida beach, but it's far from the only good beach in the state. Another one of our favorites? Siesta Key Beach. This is an incredibly popular beach, so you will want to arrive with time to search the large lots for parking. 
That said, the search for parking is definitely worthwhile for us, as this is one of our favorite adventures in Florida. The sand here is as soft and cool to the touch as powdered sugar, and the water is a lovely blue. Best of all, there is a drum circle that plays on Sunday evenings that is fantastic. 
Kelly Park Rock Springs
To be honest, we haven't made it to this one yet, but we've heard from countless other Fulltime Families that Kelly Park Rock Springs is an excellent Florida hidden gem. Not only will you get to swim in one of Florida's famous springs, this is actually a super fun place to go tubing as well. 
Be sure to bring your own tube so you don't have to pay for a rental! If you do need to rent one, you will have to do so from a business outside of the park, as the park itself does not have rental tubes available. 
Orlando-Area Theme Parks
Obviously, you will want to hit at least one of the world-class amusement parks while in central Florida. Walt Disney World is great for younger children and Universal is fantastic for thrill seekers. Young animal enthusiasts might appreciate a visit to SeaWorld Orlando, and little builders will love LEGOLAND Florida. 
If you plan to hit up LEGOLAND, consider joining the official Fulltime Families field trip for a discount and some friends to play with!
Things to Do in South Florida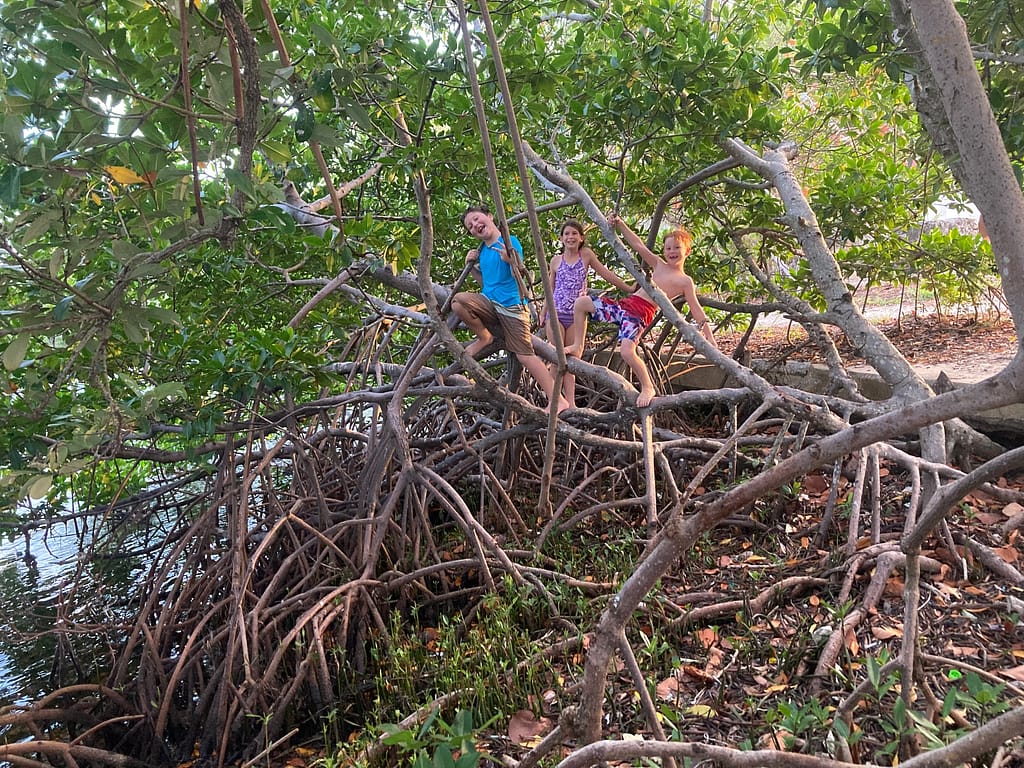 Finally, these are our favorite things to do in south Florida. Pick and choose from this list and you really can't go wrong.
Everglades National Park
Easily our favorite Florida field trip to date, Everglades National Park is a must-see if you make it all the way to south Florida. We highly recommend the ranger-led night walk on the Anhinga Trail for seeing active gators (but bring bug spray, trust us). Of course, any visitor center, site, or hike you decide to check out is sure to be fantastic!
Biscayne National Park
Unfortunately we didn't plan well, so we didn't get to see much of Biscayne National Park. We did check out the visitor center though, and cannot wait to get back and see more. 
Most of this park is covered in water, meaning you really need to get in a boat to explore it. Our plan for next time? Go on a snorkel tour!
Frost Museum of Science
We use our reciprocal museum membership to visit a lot of science museums. The Frost Museum of Science was one of our favorites so far and was definitely our favorite science center in Florida. This museum is huge, so you will want the whole day to explore it all. We loved the open-air design of the space and found that it had a lot of unique exhibits, something that is nice when you visit a lot of science museums. 
History of Diving Museum
An odd little niche museum, the History of Diving Museum was incredibly educational and definitely stuck with us in a way many museums don't. It explores the history of diving in-depth (we were surprised to learn how far back diving actually goes!) and has many antique diving helmets as well as other dive gear from over the centuries. 
Bahia Honda State Park
Probably the prettiest Florida State Park we've had the chance to visit, Bahia Honda State Park is located on Big Pine Key, and getting there is quite a drive from the mainland. That said, it is worth the drive. The park has a beautiful beach area where the kids played for hours, and the sunset from the bridge is incredible!
Fort Zachary Taylor Historic State Park
Another fantastic place to watch a sunset in the keys, Fort Zachary Taylor Historic State Park is home to a historic fort that is tons of fun to explore. There is also a beautiful beach in the park where you can watch cruise ships coming and going and then watch as the sun sets over the water. 
John Pennekamp Coral Reef State Park
Yet another state park in the Florida Keys, John Pennekamp is the place to go if you love to snorkel and don't want to pay for a snorkeling boat tour. You see, there is a shipwreck under the water in this park, and it actually isn't too far from the beach. Several people in our group swam to see the shipwreck, and even the kids made it without an issue.
Of course, you will need to bring snorkeling gear if you plan to check it out!
Hiking Any Keys State Park
We've also visited Curry Hammock State Park and Windley Key Fossil Reef Geological State Park. Like the other parks on this list, they were well worth visiting and exploring. We're guessing hiking/walking in any of the parks in the Keys would be a fun and interesting experience. Be sure to keep your eyes peeled for animals, as there are tons of different species that call the Keys home!
Paddling in the Keys
So much of the beauty found in the Keys is in and on the water. For this reason, we highly recommend kayaking or paddleboarding while in the Keys. There are even some places where you can paddle to tiny islands, a great adventure that your kids are sure to remember!
Rental kayaks are an option, but you can also buy an inflatable one to use over and over again.
There you have it, 19+ amazing things to do in Florida, including some wonderful Florida hidden gems. Pick and choose from this list, add some cool finds of your own, take some Fulltime Families friends along on your adventures, and you're sure to have an absolutely epic Florida winter!
Join Fulltime Families
Fulltime Families Members get access to the best resources, community and discounts.
Fulltime Families is a participant in the Amazon Services LLC Associates Program, an affiliate advertising program designed to provide a means for sites to earn advertising fees by advertising and linking to amazon.com, amazon.co.uk, amazon.ca. Amazon and the Amazon logo are trademarks of Amazon.com, Inc. or its affiliates.