Minnesota is an excellent place to be during these hot summer months, and the Twin Cities area is one of the best spots to spend some time while visiting the state. Whether you and your family will be seeing the area on your own or you plan to attend the Great Minnesota Hangout, you will definitely want to make sure to see some sights while there.
The only problem? Picking and choosing what to see and do during your visit. 
You see, Minneapolis and Saint Paul are both chock-full of amazing sights and places to check out, and there is no way anyone could squeeze it all into one trip. Because there are so many options, narrowing them down can be overwhelming. This is where our list comes into play. 
Below are our very favorite things to see and do in the Twin Cities. Add some of these options to your to-do list and you're bound to have a great time!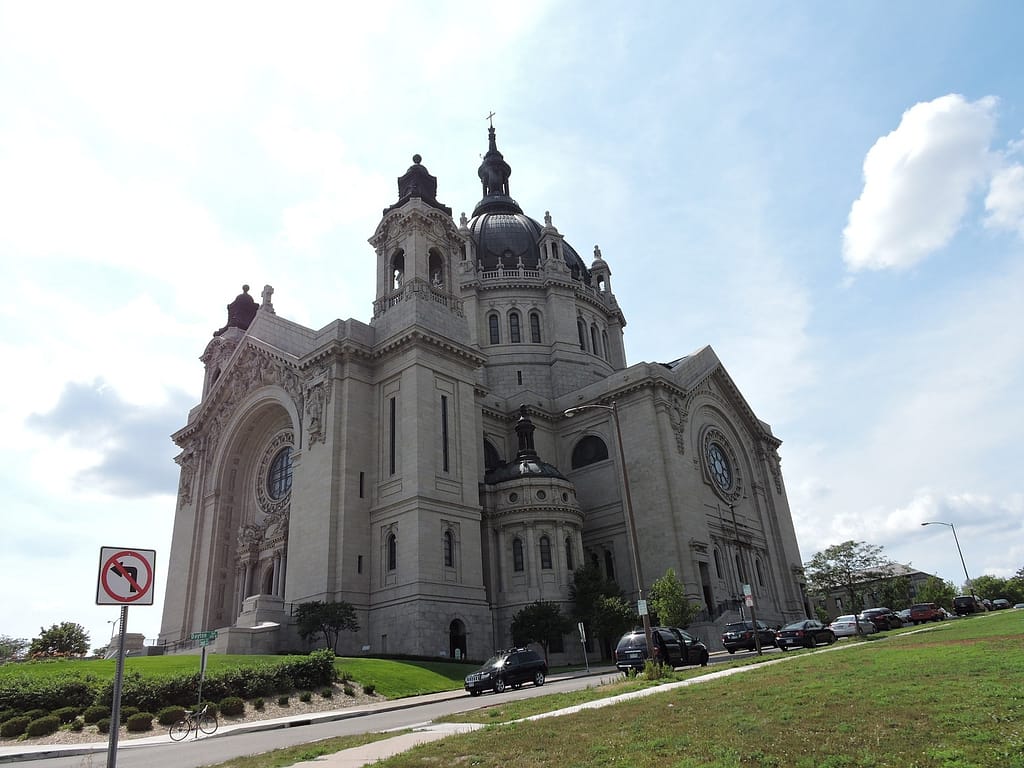 See Notable Sights
Together, the Twin Cities have a multitude of beautiful sights to take in. We highly recommend seeing the four spots below as you wander around the area:
The Cathedral of Saint Paul
An absolutely beautiful building, this is a Roman Catholic cathedral that is sure to impress architecture enthusiasts. 
Stone Arch Bridge 
The Stone Arch Bridge is a former railroad bridge that crosses the Mississippi River. In fact, it's the only bridge of its kind along that river.
Minnesota State Capitol
Seeing capitol buildings is always a fun thing to do, and Minnesota's capitol building is no exception. Go on a self-guided tour between 8am and 5pm, Monday through Friday. 
The Basilica of Saint Mary
A Roman Catholic minor basilica, the Basilica of Saint Mary was the first ever basilica in the United States and is an absolutely gorgeous sight to behold. 
Learn Something New
One of the best things about traveling is the ability to learn new things along the way. Fortunately, Minneapolis and Saint Paul offer plenty of amazing places to gather new knowledge. 
Minnesota Children's Museum 
A children's museum is the perfect place to go if you're looking for hands-on educational fun for kids. We love the Minnesota Children's Museum and all it has to offer. 
Note: This museum belongs to the ACM reciprocal program. Learn more about reciprocal programs here.
Science Museum of Minnesota 
If your kids are a bit older or if you're trying to please a wider variety of ages, we recommend the Science Museum of Minnesota. This place is interactive, exciting, and has something for everyone.
Note: This museum belongs to the ASTC reciprocal program. Learn more about reciprocal programs here.
American Swedish Institute 
A unique and interesting attraction, the American Swedish Institute is an excellent place to learn about Swedish history and culture. 
Step Back in Time
It's important that we present history to our children. In our opinion, one of the best ways to do this is by traveling to historic sites and history centers across the country. The Twin Cities have a few different options for learning about the past:
Minnesota History Center
Curious to know about the history of Minnesota specifically? If so, the Minnesota History Center is for you. This unique museum focuses specifically on the history of the state and presents this fascinating subject through engaging exhibits the whole family can enjoy. 
The Bakken Museum 
An even more niche museum, the Bakken Museum focuses on the history of electricity and electromagnetism. This is the perfect spot for those looking to learn some science while exploring history. 
Note: This museum belongs to the ASTC reciprocal program. Learn more about reciprocal programs here.
Minnesota Transportation Museum 
Transportation museums are always fun, and the Minnesota Transportation Museum is no exception. Here, you can learn all about local railroad, bus, and streetcar history. 
James J. Hill House 
Constructed in 1891, the James J. Hill House was once the largest and most expensive home in the state. The house is a work of art in and of itself, and the modern conveniences within were impressive for the time. A tour of this home is an interesting trip back in time that we highly recommend.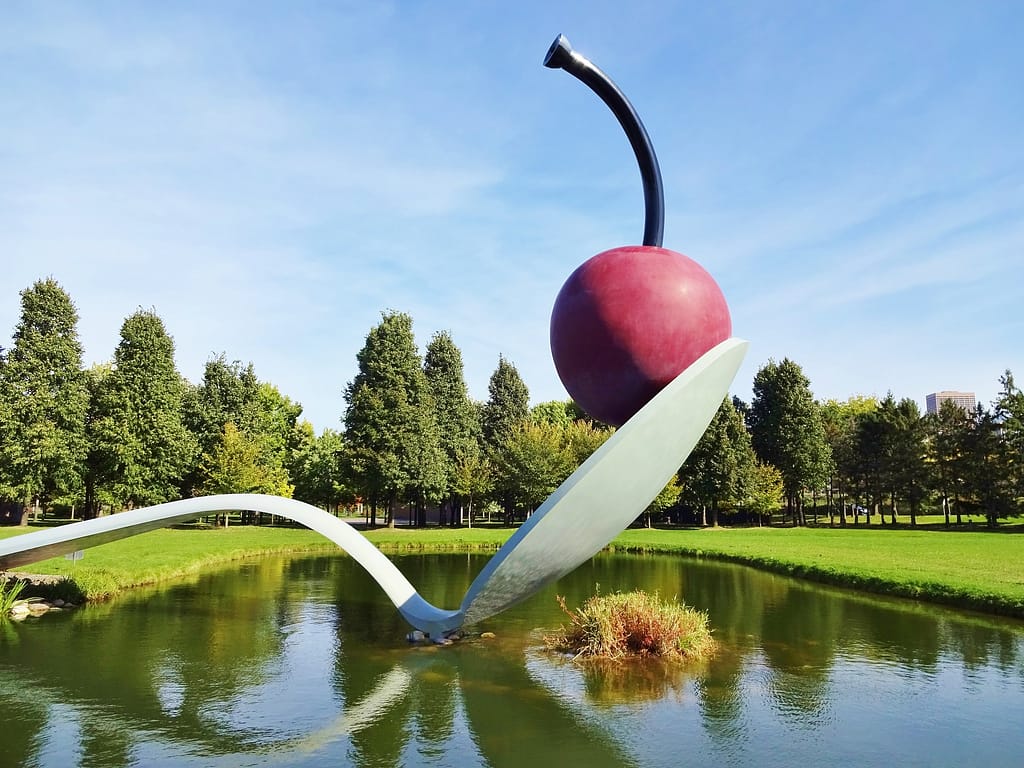 Spend Time Outside
If you need to get your nature fix, you might be on the lookout for more ways to spend time in the great outdoors while in Minneapolis and St. Paul. Not to worry, you have several options. Our favorites are listed below:
Como Park
The most well known and popular park in the Twin Cities, Como Park is a must-visit place. Here, you'll find a lake with a fishing pier, ball fields, and trails. You can also choose to visit the in-park zoo, amusement park, carousel, golf course, mini-golf course, pool, and/or conservatory. 
Note: The Como Park Zoo is a part of the AZA and NARM reciprocal programs. Learn more about reciprocal programs here.
Minnehaha Regional Park
Another popular park in the Twin Cities area, Minnehaha Park is well worth a visit. In addition to the typical park amenities—such as a playground, garden, and disc golf—you'll also find some fantastic waterfalls. 
Hidden Falls Regional Park
For more waterfalls, we recommend a visit to Hidden Falls Park. This place has over six miles of lovely trails to walk, some awesome fishing spots, and of course, some gorgeous falls. 
Lake Nokomis
Locals love visiting Lake Nokomis in the summer. This is the perfect place to go for a swim or simply hang out on the beach. Paddle boats are available to rent, and many other kinds of watercraft frequent the lake. We also appreciate the walking and biking trails all around the lake. 
Mill Ruins Park
Mills were once the heart and soul of Minneapolis. Visit Mill Ruins Park to explore the ruins of these once-important mills and learn about their history. 
Indian Mounds Regional Park
Located just outside of Saint Paul, Indian Mounds Park is home to Indian burial mounds that are thousands of years old. Walk amongst these mounds, ponder the past, and take in the view of the city below. 
Minneapolis Sculpture Garden
A super fun park with a number of sculptures—including the famous giant cherry on a spoon—this place is like a park and an art museum rolled into one. 
Eloise Butler Wildflower Garden
Eloise Butler Wildflower Garden is an absolutely gorgeous garden that boasts a huge number of flowers and over 130 bird species. It's the perfect place for a stroll. 
Visit Art Museums 
Are you an art lover? So are we, and so are the people of the Twin Cities. In fact, these people love art so much, they have a large number of awesome art museums to choose from:
Minneapolis Institute of Art
Featuring a variety of artworks, the Minneapolis Institute of Art is an excellent choice. This museum features traveling exhibitions as well as permanent installations, and often hosts events. Admission to the museum is free.  
Note: This museum is a part of the NARM reciprocal program. Learn more about reciprocal programs here.
Walker Art Center
A contemporary art museum, Walker Art Center is also worth seeing. This museum is home to the well-known Minneapolis Sculpture Garden mentioned above, but the indoor galleries are just as engaging and fun to see. 
Note: This museum is a part of the NARM reciprocal program. Learn more about reciprocal programs here.
The Museum of Russian Art
A unique kind of art museum, the Museum of Russian Art aims to help visitors understand the art, history, and culture of Russia. It's the only major institution in the US dedicated entirely to Russian art and culture. 
Have Some More Fun
Looking for even more fun things to do in the Twin Cities? Believe it or not, there are more options. We'd even go so far as to say these last two options are some of the best on this list!
Mall of America
Located a little bit south of Minneapolis in Bloomington, the Mall of America is a must-see when in Minnesota. This is the largest shopping and entertainment complex in America and boasts attractions such as an aquarium, a Nickelodeon theme park, the Crayola Experience, and all the shopping and dining you could ever want. 
Minnesota State Fair
Lastly, there is the Minnesota State Fair. This is the largest state fair in the country by average daily attendance, and the second largest by total attendance. The event runs for 12 days at the end of August and beginning of September each year, and takes place in the Saint Paul area. If you can, we highly recommend a visit to this fair. 
Clearly, you won't ever be bored during a visit to the Twin Cities. Why not start planning now for an awesome adventure in this great part of the country?