This article may contain compensated links, please read our disclaimer for more information.
Many people think full time RVing is like being on a perpetual vacation. Unfortunately, while this lifestyle is fantastic, it really isn't a 24/7 getaway. Work, school, and chores all have to be done, and travel planning adds yet another task to the usual to-do list. For this reason, full time RVers deserve vacations too, and we think the perfect vacation for a full time RVer is a cruise. 
As full timers ourselves, we love that cruising allows us to unwind completely. We don't have to worry about what route we will take to our destination or whether a spot will be comfortable for our family. We don't even have to think about the logistics of grocery shopping, cooking meals, or cleaning dishes as we travel. We just pack our bags and go have an amazing time!
That said, cruising as a full time RVer does come with its own very unique set of challenges. Here are all the cruise tips you might want to consider when doing your cruise planning.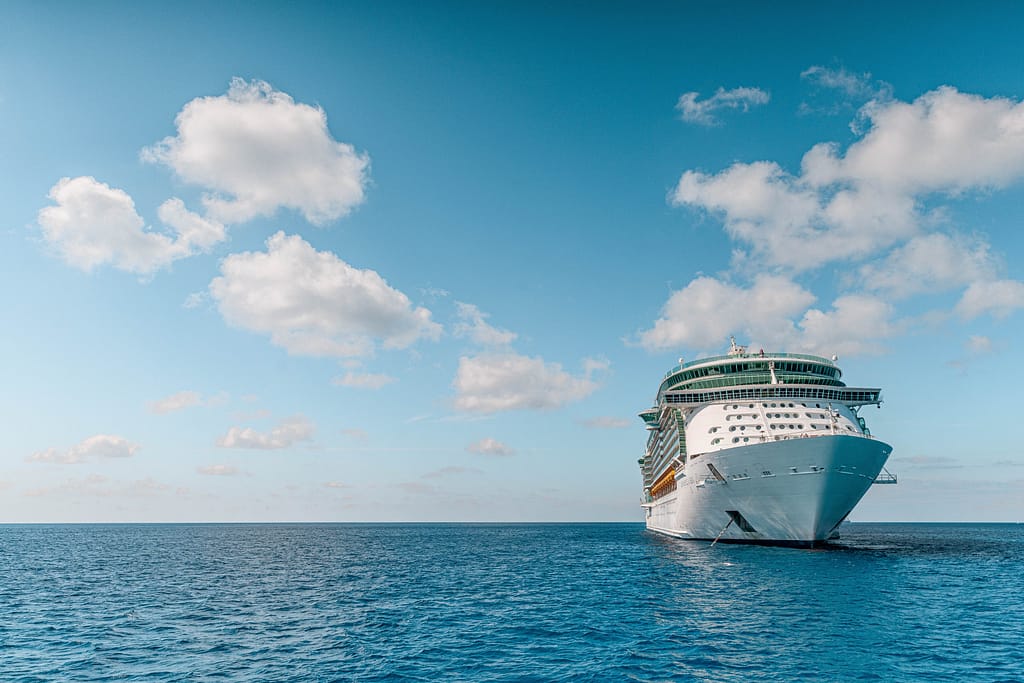 Planning Your Cruise
In many ways, planning a cruise is just like planning any other trip. That said, there are some things that are different. 
How to Budget for a Cruise
The first thing you'll need to consider when planning a cruise for your family is your budget. If you've never been on a cruise before, you may be wondering how to budget for a cruise. Here are all the items you will need to budget for:
Cruise fare

Gratuities (These are technically optional, but you really should pay them, as the staff is underpaid and they deserve a fair wage.)

Parking for your vehicle OR transportation to the port

RV storage
You might also need to pay for:
Passports

Luggage (If you don't already own suitcases.)

Certain items that you need for the cruise but don't have already. (Formal wear was a big one for us.)

Flights

Excursions 

Hotel rooms
Look for Deals
One of the wonderful things about living in an RV is that you can strategically place yourself near the port with the best cruise deals, at the time of year when those deals are available. For this reason, we recommend keeping your eyes peeled for a deal and remaining flexible enough to go hop on a boat if a deal crops up at the last minute. This is one of the best cruise tips for saving money. 
Order Passports
While most closed-loop cruises don't require you to have a passport, it is generally a good idea to have a passport on hand just in case you need to fly from a port back to the US. Unfortunately, getting a passport can take quite some time. Some states require that applicants make a reservation for a passport appointment, and those can fill up quickly. 
Once your application is submitted, it can take months for the passport to arrive and you will need a secure place to receive yours. We recommend having the passport sent to your mailing address (whether it's a mail service or a responsible friend/family member) and then having it sent on to a UPS store near your location. Be sure to pay for tracking and insurance!
Choose Excursions
As an RVer, you likely have tons of experience planning outings for your family. While you can remove this task altogether by booking excursions through the ship, if you are comfortable planning your port days on your own, you will save a ton of money doing so.
In many ports, there are cool things to see and do within walking distance. Sometimes you can take the city bus or an inexpensive shuttle to nearby attractions. If none of these are options, you can usually find a taxi or a rental car to get you where you need to go. 
Book Parking or Find Transportation to the Port
You will need to have a way to get from your RV (or hotel) to the port. Many people simply drive to the port and use nearby paid parking. If this is your plan, shop around to see what kids of deals you can find and be sure to book in advance. 
Another option is to use an Uber to get to the port, but be sure to price it out to make sure it's the best option. 
Find RV Storage Facilities
Obviously, you will need to find a place to store your RV. Some RV parks will let you leave your RV in a site for the week as long as the site has been paid for. However, many others (including Thousand Trails parks) do not allow this. If you won't be in a park that allows you to leave your rig for a week (or if you don't want to pay for a site you won't be using), you will need to look for RV storage facilities nearby. 
You will want to price out several options before booking anything. Look for a spot that is gated and secure. Once you find a place, book it right away, as RV storage can be hard to come by last minute. 
Here are some other RV storage options. 
Book a Hotel Room and Flights (if Necessary)
Generally speaking, we recommend moving your RV close to the port you will be leaving out of in order to avoid flying and paying for a hotel room. However, if this is completely impossible, you might have to book your flights and hotel room, something that should be done as soon as possible.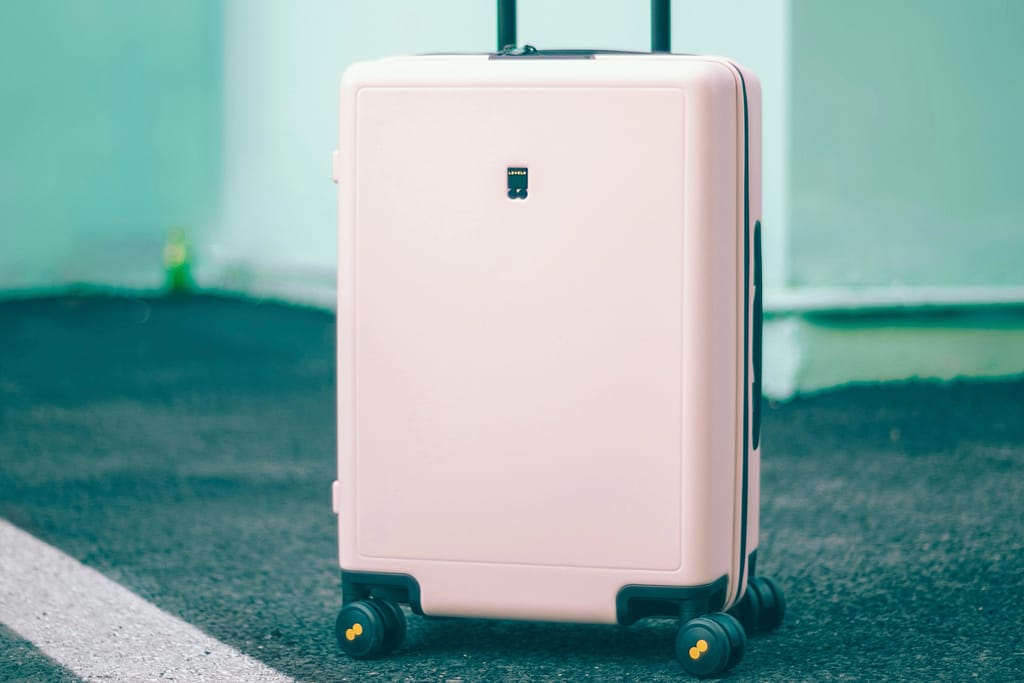 Packing Your Bags
Packing a bag after many years of traveling only by RV is a bit of an odd experience. Here's are some cruise tips to help packing go smoothly. 
Finding Bags
Most full time RVers don't tend to travel without their home. For this reason and because space is at a premium, many of us get rid of any bulky luggage we used to own. This is all fine and dandy until you want to hop on a cruise ship.
If you don't have suitcases to use for your cruise, we recommend heading to a local thrift store or looking on Facebook Marketplace to find used luggage. Most used suitcases are in good shape, and you can always donate them to the same thrift store if you don't have room to hold on to them once you get back. 
What to Pack
If you're used to RV travel, you are accustomed to taking literally everything you own with you wherever you go. After a few years of traveling only by RV, picking and choosing what you can take on a trip becomes a very foreign thing.
Not sure what the heck to include in your luggage for the cruise? We recommend going through each day in your head and making a list of what you need. Here is a very nice basic cruise packing list to get you started. Don't forget your formal attire, passports, and sunscreen!
Keep Weight in Mind
If you will be parking the RV near the port, this isn't something you have to worry about. That said, those who plan to fly will need to keep the weight of their bags in mind. This might mean switching certain items from one bag to the next until you get everything just right.
If you usually drive an RV to get where you're going, the idea of weighing your bags may seem odd. That said, you should be pretty accustomed to moving things around in your RV to balance the weight of your rig just right. This is the same thing on a smaller scale. 
Printing Luggage Tags
Many RVers travel without a printer in order to save space. This is usually no big deal, but most cruise lines will want you to print your luggage tags (and some may want even more papers printed). In this case, you will need to find a printer you can use. We recommend heading to the local library for this.
Storing Your RV
One of the most stressful things about going on a cruise as a full time RVer is putting your home-on-wheels in storage while you're gone. Here are some suggestions and cruise tips. 
Put Food Away
First, you will want to put all food away. After all, you don't want to give mice and other pests any reason to enter your home while you're away. We recommend getting rid of any food that will go bad while you're gone and then putting all of your dry goods into tightly sealed plastic bins. 
If you have access to an electric hookup wherever you will be leaving your rig, you should be able to clear out foods from the fridge that will spoil during your trip, leave everything else there, and leave the fridge running on electric.
That said, most people do not have access to electricity while storing their rig. In this case, you can either clear the fridge completely and turn the appliance off while you're gone, or leave things that won't spoil during your trip in the refrigerator and run the appliance on propane. If you choose the latter, make sure your battery and propane will last for the duration of your trip!
Clean Up Crumbs
Crumbs can also attract pests. Be sure to sweep and vacuum thoroughly before you go, making a point of getting underneath and behind furniture.
Put Out Pest Repellent
Pest repellent can help keep mice and other rodents from entering your home. Some people use peppermint oil on cotton balls, which is said to repel both rodents and insects. Others use mouse repellent products such as these.
Here are more tips on keeping pests away. 
Winterize (if Necessary)
If there is a possibility of freezing temps while you're gone, you will want to winterize your rig before you put it into storage. This video explains this process nicely. 
Check for Leaks
It would be pretty terrible to come home from a lovely vacation only to find water damage in your RV. For this reason, we recommend checking your rig for leaks and resealing any areas that might look less than perfect before you go.
Remove Valuables
Another thing you don't want to come home to? Stolen items. For this reason, it's best to remove all valuables from the rig if at all possible. It also helps to carry insurance that will cover stolen items should a thief find their way into your RV. 
Lock up Tight
Finally, you will want to lock everything up tight. Make sure the windows and storage bays are all locked and use both locks on your door. Some people even choose to replace the locks on their RV for extra security. 
Returning from Your Cruise
Once your cruise is done, you will have to get your rig out of storage, dewinterize, and set up camp again. We recommend giving yourself plenty of time to do these things in case anything goes awry. Hopefully the whole process goes smoothly and you then have a day to pick up some groceries and gently ease yourself back into regular life.
There you have it, our best cruise tips for full time RVers. Keep these things in mind and you'll almost certainly have an amazing time!
Join Fulltime Families
Fulltime Families Members get access to the best resources, community and discounts.
Fulltime Families is a participant in the Amazon Services LLC Associates Program, an affiliate advertising program designed to provide a means for sites to earn advertising fees by advertising and linking to amazon.com, amazon.co.uk, amazon.ca. Amazon and the Amazon logo are trademarks of Amazon.com, Inc. or its affiliates.