Visiting national parks is one of the very best things to do while traveling, especially when traveling by RV. Of course, RV living and hiking also tend to go hand-in-hand. Therefore, it only makes sense that full-time RV families everywhere enjoy putting the two together and taking national parks hikes anytime they get a chance.
Now, if we're being honest, almost any trail in a given national park is going to be worth checking out. After all, these places are national parks for a reason, and the trails through these gorgeous places provide some seriously amazing views. That said, there are still some national parks hikes that are better than others.
If you are planning to go on national parks hikes during your travels, these are the trails you absolutely must hit.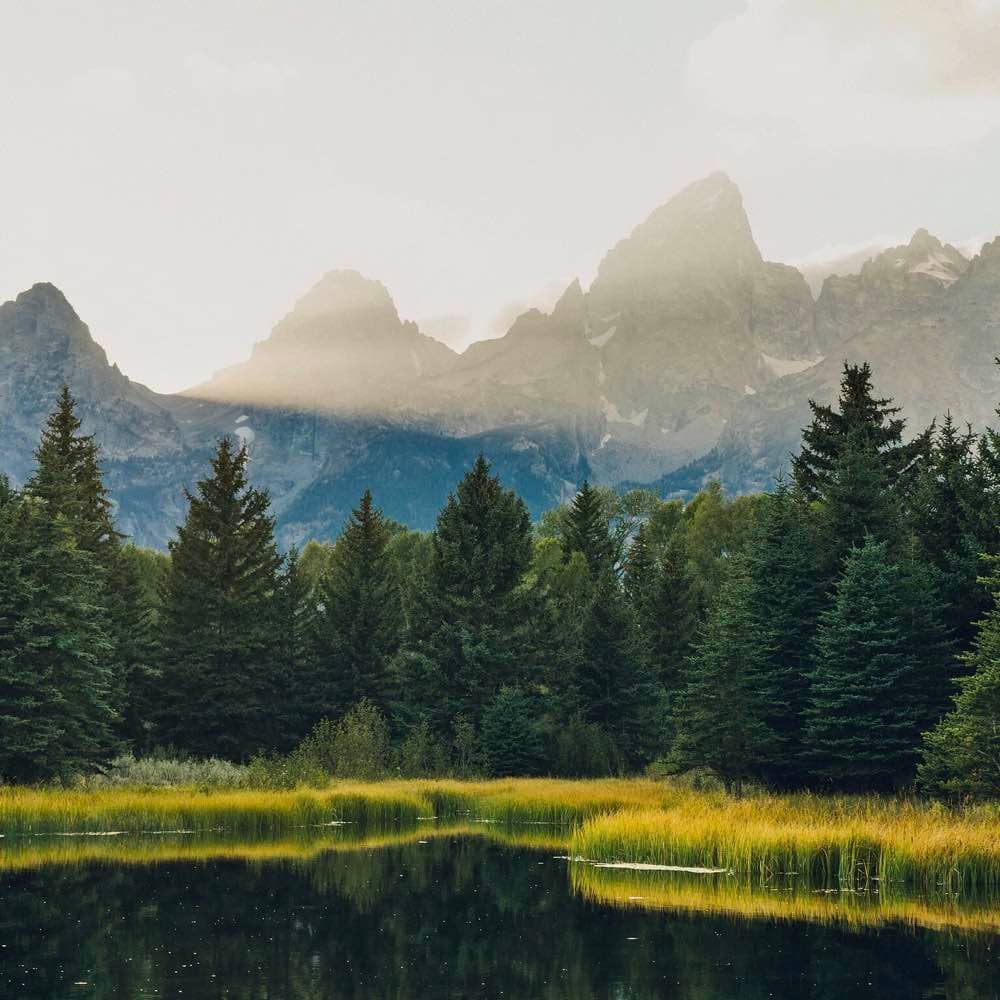 Grand Teton National Park, WY
Grand Teton National Park is one of those parks that tends to be underrated. The place is absolutely spectacular, with gorgeous scenery and wildlife around every corner.
Hidden Falls
Our favorite trail in Grand Teton is the Hidden Falls Trail. This is an easy 5-mile loop trail that can be done by hikers of all ages and abilities. It gives visitors a lovely view of the falls and the lake, and is best in the late spring, summer, and early fall.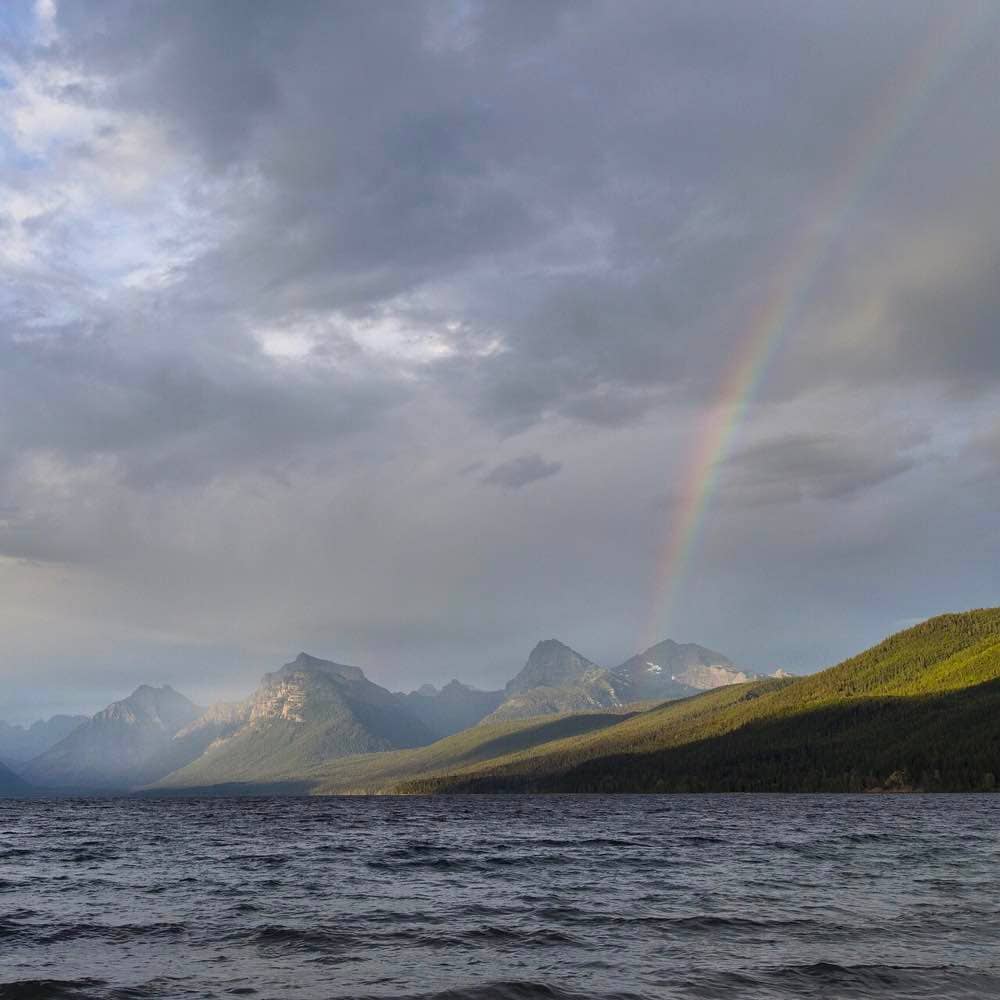 Glacier National Park, MT
An excellent summertime destination, Glacier National Park is a must-see location. While Montana may seem a bit out of the way, we promise it's well worth the trek to see this beautiful place and all its snow-capped glory.
The hikes below are some of our favorite things to do in Glacier National Park.
Hidden Lake
Our favorite of the Glacier National Park hikes, this is a moderately difficult trail that we recommend for older children and adults. It's a 5.4-mile hike and takes you through the open Alpine meadows to Hidden Lake. The views are spectacular, but the crowds on this trail are often heavy.
Avalanche Lake
This is another popular trail, so we recommend going during the slow season unless you're willing to deal with crowds. It's about 5.7 miles long and is rated as a moderate hike in terms of difficulty. We appreciate that there is very little elevation gain along this trail, making for an easygoing hike to a gorgeous place.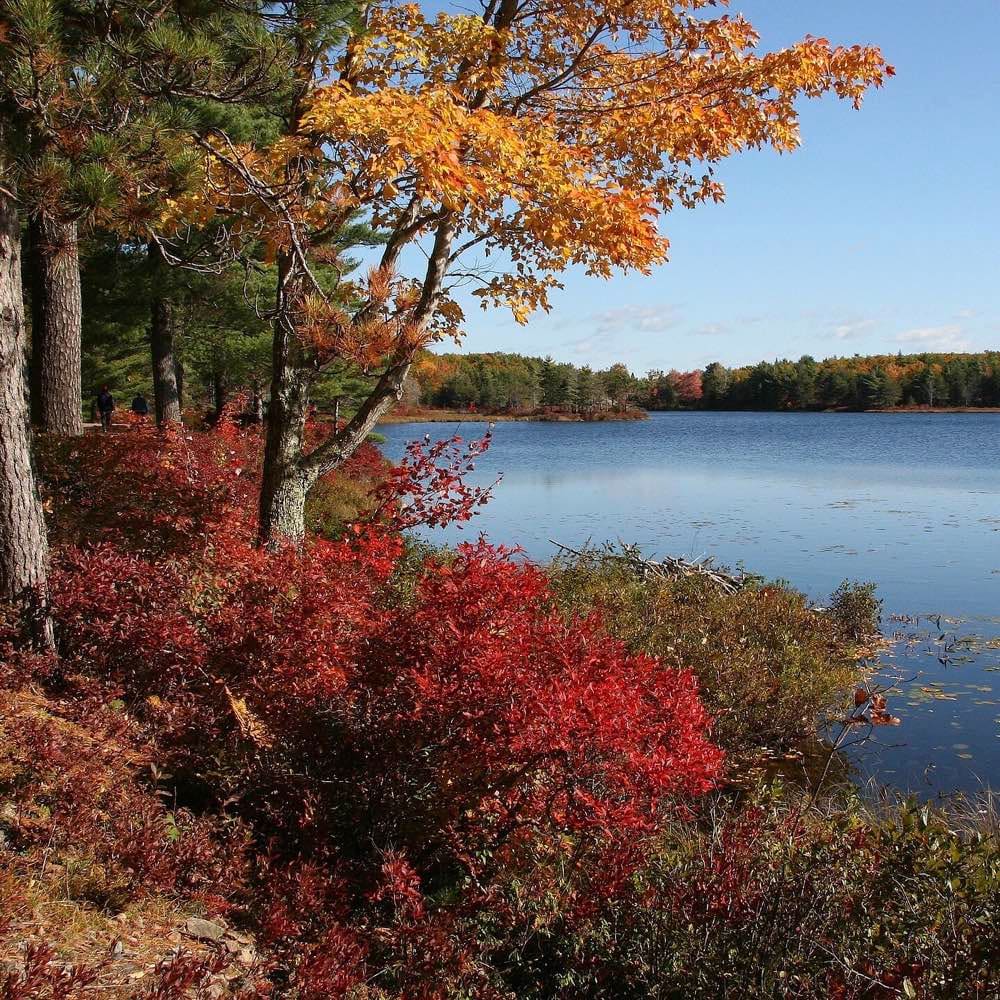 Acadia National Park, ME
If you ever find yourself as far northeast as Maine, we highly recommend a visit to Acadia National Park. This is a glorious place that simply couldn't be prettier or more serene.
Beehive
Offering one of the best hikes in Acadia National Park, the Beehive trail is a must-see. While it is a difficult trail for sure, it's worth the extra effort. It's a 1.4-mile steep climb to the top of a small mountain that gives guests incredible views of the surrounding area.
North Bubble
North Bubble is a beloved hiking trail that most visitors rate as moderately difficult. It does require quite a lot of going up and down hills, but the views of the pond and surrounding area are spectacular. This trail is nearly a mile long, and the hiker must walk out and back rather than looping around.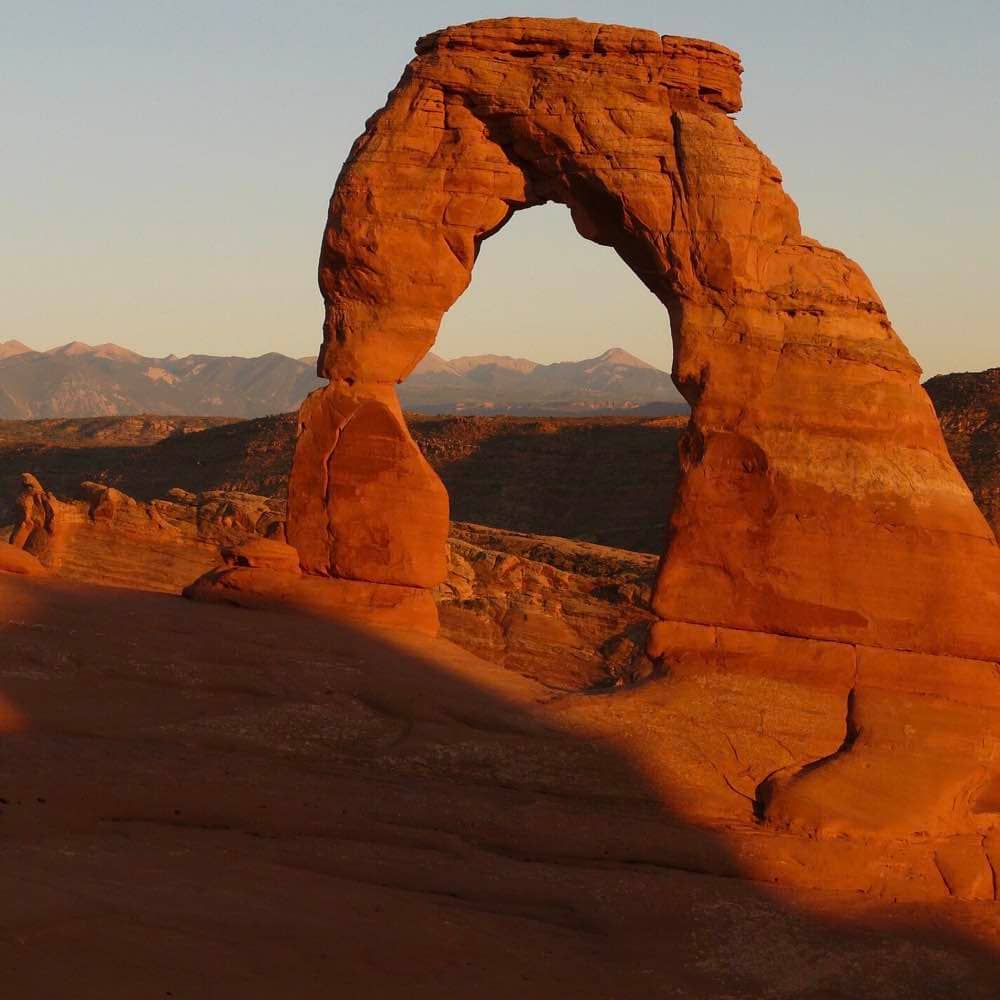 Arches National Park
An amazing desert park with iconic rock formations, Arches National Park is a part of Utah's "Big 5" and is something everyone should see while in the state. You'll be amazed at the views, and the sunsets in this park cannot be beat.
Fiery Furnace
Fiery Furnace hikes are unusual national parks hikes in that you must either obtain a permit to go on your own, or attend a ticketed ranger-led hike. These hikes are incredibly difficult and not recommended for beginners. Because of this, we highly recommend the ranger-led hikes. Just know that children under 5 are not allowed and tickets sell out fast.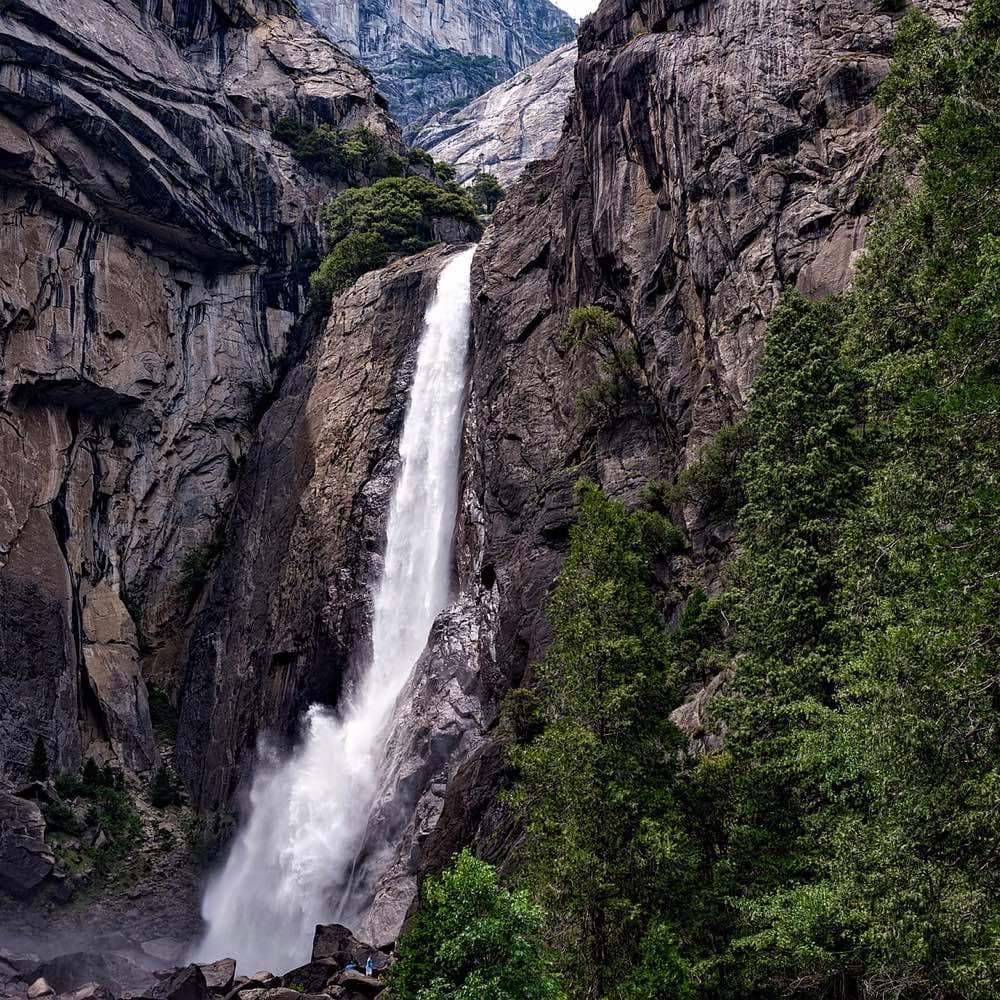 Yosemite National Park
One of the most famous national parks, California's Yosemite National Park is absolutely magical. Giant sequoia trees, gorgeous waterfalls, and snow-capped mountains come together to create a fantasy land you have to see to believe. Of course, one of the best things to do in Yosemite is head out on a hike.
The Mist
A long, 8.8-mile loop trail, The Mist is a difficult hike, but so worth the effort. The trail takes guests by two breathtaking waterfalls, both of which sprinkle hikers with cooling mist as they pass. Spring and early summer are the ideal times for hiking this trail and seeing the waterfalls in their full glory.
Sentinel Dome
Looking for Yosemite National Park hikes that are a bit easier? Sentinel Dome might be just the trail. This is a 2.1-mile "out and back" trail that is quite popular. It features wild flowers, a lovely stream, and of course, the Sentinel Dome. It is best experienced in late spring.
Everglades National Park
Ever wanted to get up close and personal with an alligator? If so, Everglades National Park is your place. See gators and other animals native to Florida in their natural habitat, without any fences separating you from the beauty of it all.
Anhinga Trail
This is a super easy 0.8-mile loop that is perfect for beginners and small children. It winds through a sawgrass marsh and gives hikers the unique opportunity to see alligators, turtles, Anhinga birds, and other types of gorgeous birds up close. Winter is the ideal time for this hike.
Olympic National Park
Located in Washington state, Olympic National Park is one of the most diverse parks out there. It features shoreline, alpine areas, a rainforest, and dry forest areas. It might be a trek to get up to this park, but it's one you won't regret and some of the national parks hike featured here are outstanding.
Marymere Falls
Another easy option, Marymere Falls trail is about 1.7 miles long and is an "out and back" trail. This one features lovely greenery, waterways, and a waterfall, and is the perfect way to get a taste of the Pacific Northwest. Summer is the perfect time of year to check out this gorgeous trail.
While these are our favorite national parks hikes, they may not necessarily be your favorites. For this reason, you will want to try out these suggestions but also venture to other parks whenever you have the chance and check out even more trails. You might also want to check out some national parks books for inspiration. Who knows? You might just find a gem we have yet to discover!
Join Fulltime Families
Fulltime Families Members get access to the best resources, community and discounts.