This article may contain compensated links, please read our disclaimer for more information.
Summertime is here, which means temperatures are starting to climb in some areas and already soaring in others. Many RVers are booking campsites with full hookups so they can use air conditioning to survive the heat, and we can't blame them. 
But what if you need to camp without electricity sometimes? You may be wondering how to keep your RV cool in summer while boondocking. Fortunately, there are ways to keep a trailer or motorhome comfortable even when no electricity is available. That said, it is going to take some effort and creativity on your part. 
Here are our top tips for how to keep your RV cool in the summer while boondocking.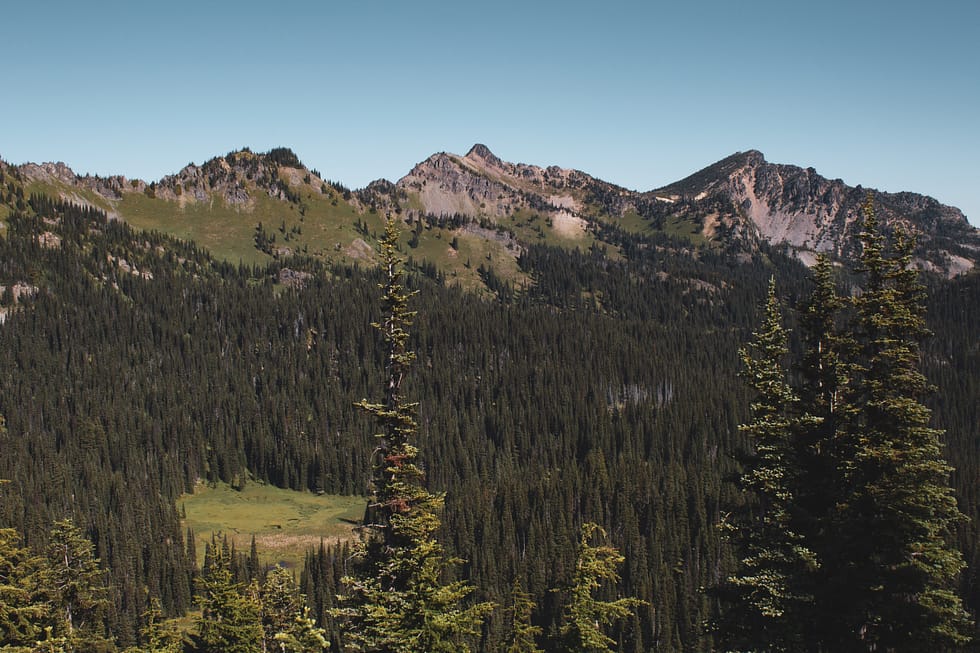 Know Where to Go
As mentioned before, we really don't recommend boondocking in places where the average temperature climbs above 90 degrees (°F) during the day. That is just too hot to be comfortable without air conditioning, and you're likely to spend most of the summer feeling miserable. This leads us to our first tip for keeping cool while boondocking: know where to go. 
Generally speaking, it's best to head north, and northwest is our favorite place to be dry camping during the summer months. Montana is a good bet, but you'll probably find some options in Washington, Oregon, Idaho, and Wyoming as well. 
Running an RV Air Conditioner on Batteries
Yes, it is actually possible to run an RV air conditioner on battery power and this is one answer to how to keep your RV cool in summer while boondocking. That said, you will need to have a pretty hefty battery bank to make this possible. Not only that, you'll also need some way to replenish the battery power as you use it by running the A/C. This would require some intense solar power and/or a really strong generator. For this reason, most boondockers choose to forego running their air conditioner while camping off-grid. 
That said, if you feel having A/C while boondocking is important to you, you might find that it's worth the (very expensive) cost to put such a system together. 
Battery Powered RV Air Conditioner
What about other battery operated options? Well, believe it or not, there is actually a battery powered RV air conditioner solution out there. This handy little A/C is called the Zero Breeze Mark 2, and it can be a lifesaver.
The Zero Breeze Mark 2 runs on rechargeable batteries and can last for 3–5 hours on a single charge. By purchasing and pre-charging several batteries, you could keep cool for quite some time while out boondocking, making this a purchase definitely worth considering.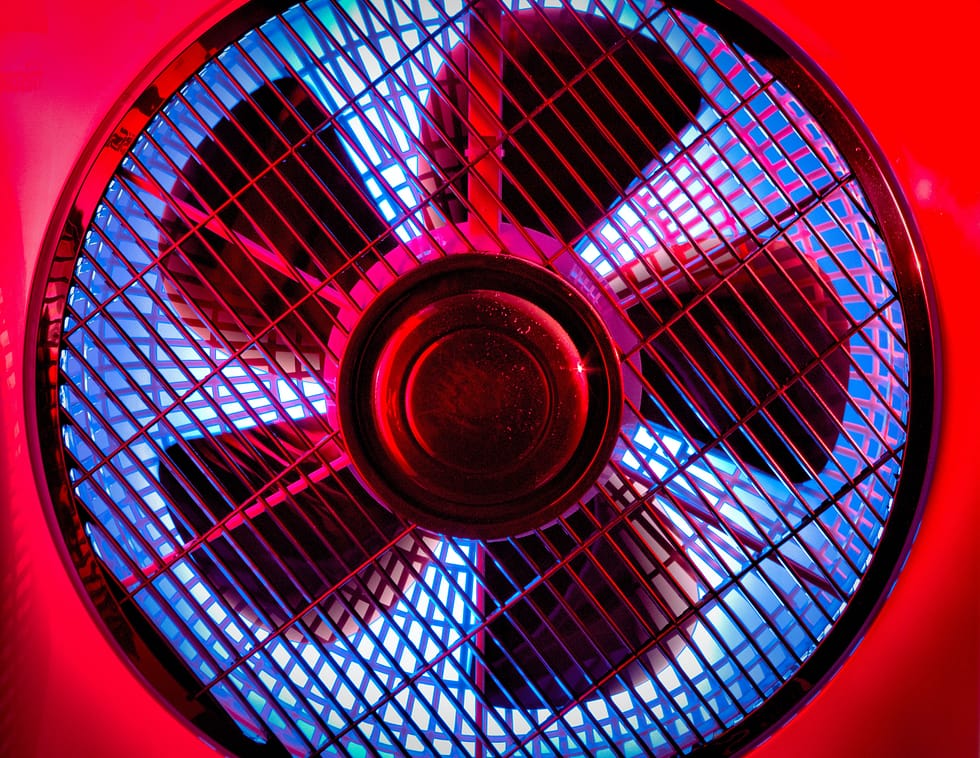 Making Use of Your RV Vent Fan
Another great tool for keeping cool while boondocking is your RV vent fan. RV vent fans do an excellent job of pulling old air out of your rig, and by opening your windows, you can create a lovely breeze that runs through your home-on-wheels as soon as you turn the fan on. 
Change Your Light Bulbs
Traditional RV light bulbs use a lot of electricity and put off a lot of heat. The simple act of switching all of your RV light bulbs to LED can help your battery last longer when dry camping and help reduce the temperature in your RV. This is a super simple change to make, and the cost to do so is minimal. 
Park in the Shade
It may seem like a no-brainer, but parking in the shade can make an enormous difference when it comes to how hot your home is and is one of the best options for how to keep your RV cool in summer. We highly recommend heading to a wooded area if you have the choice, and parking amongst the trees in order to stay as cool as possible. 
Can't park in the woods? Look for shade provided by buildings and be sure to make use of your awning when possible.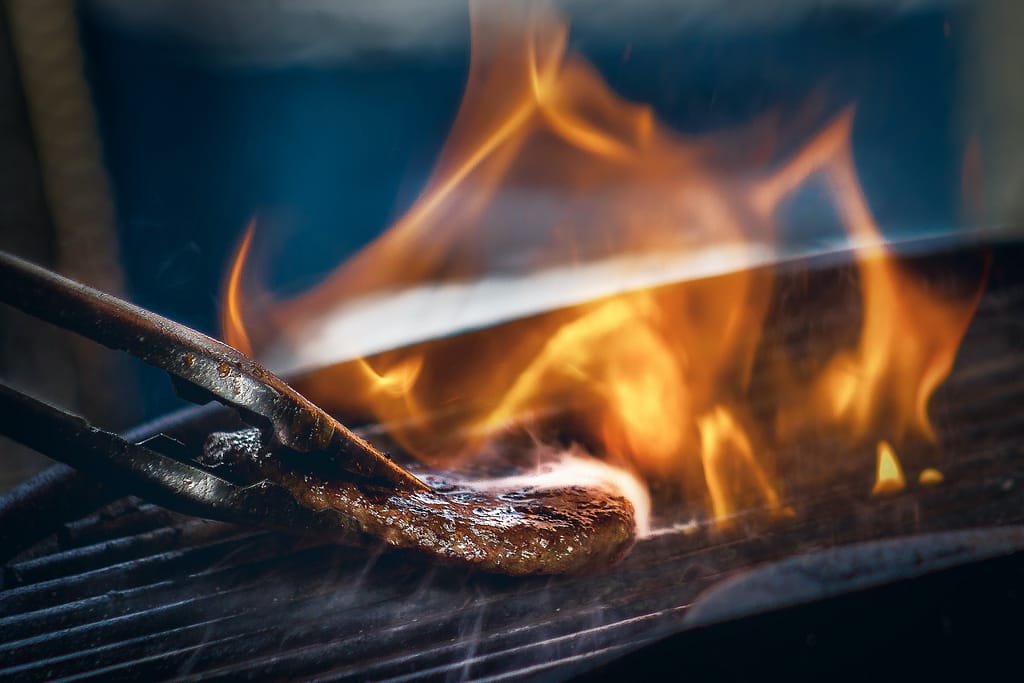 Don't Cook Indoors
Using the propane stove and oven in your RV will definitely heat the place up—and really, doing any cooking at all in your rig is going to add to the overall temperature. For this reason, we much prefer grilling out during the summer season. A lot of things can be cooked on a grill or flat top, and the things that can't be made that way can be thrown in an Instant Pot or air fryer on a table outside. 
There really isn't a good reason to do any cooking indoors this summer unless the weather happens to be rainy. 
With this information, you are ready to go out and take on the world in your RV, even in the heat of summer. Have fun exploring the world while staying nice and cool during this hot season!
Join Fulltime Families
Fulltime Families Members get access to the best resources, community and discounts.
Fulltime Families is a participant in the Amazon Services LLC Associates Program, an affiliate advertising program designed to provide a means for sites to earn advertising fees by advertising and linking to amazon.com, amazon.co.uk, amazon.ca. Amazon and the Amazon logo are trademarks of Amazon.com, Inc. or its affiliates.