Are you in charge of finding your family's adventures for 2020, but having trouble deciding on where to go? No worries. We've done the research for you and have found the 5 must-see US travel destinations of 2020 that are worthy to be in your travel ideas. All of these destinations offer your children enriching learning experiences. And just as importantly, all five destinations also include fun activities that will keep your children interested and engaged.
So, whether you're renting an RV to see if living full-time on the road is for you, or a longtime member of Fulltime Families, you'll want to check out what we consider to be the 5 best getaways for 2020.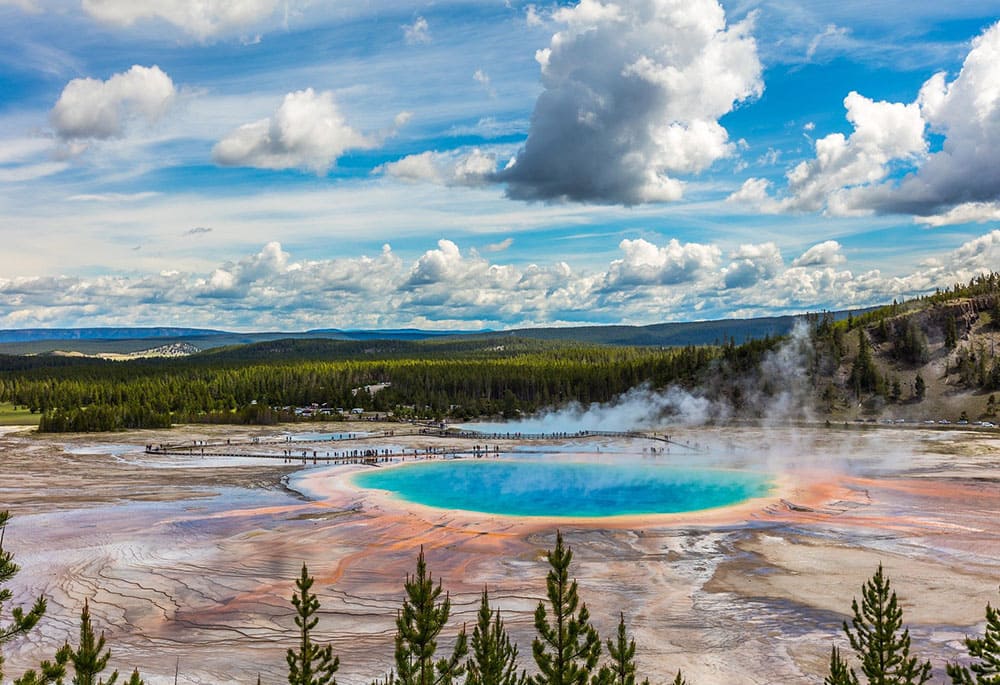 Yellowstone National Park
Yellowstone is the oldest and, arguably, the most unusual national park in the United States. It sprawls across more than 2.2 million acres and boasts an amazing number of geothermal features, including bubbling mud pots and hot springs and more than 300 geysers. You'll also find the world's largest petrified forest here, as well as 290 beautiful waterfalls.
This gorgeous national park is also teeming with wildlife. Large herds of bison roam the park, and it's not uncommon to spot elk and pronghorn sheep. And if you're really lucky, you may even see wolves or grizzly bears during your travels through Yellowstone.
Staying in an RV in Yellowstone can be an especially thrilling experience, as it definitely brings you closer to nature. For instance, your family might get the chance to hear wolves howling in the distance as you sit around a campfire.
Yellowstone is a very popular park. So, while it does have 12 campgrounds, they typically fill up very quickly. For your peace of mind, you should try to book a campsite at one of the five campgrounds that accepts reservations. Otherwise, you may have to duke it out with other RV-drivers for the first-come, first-serve sites that are available at the other campgrounds.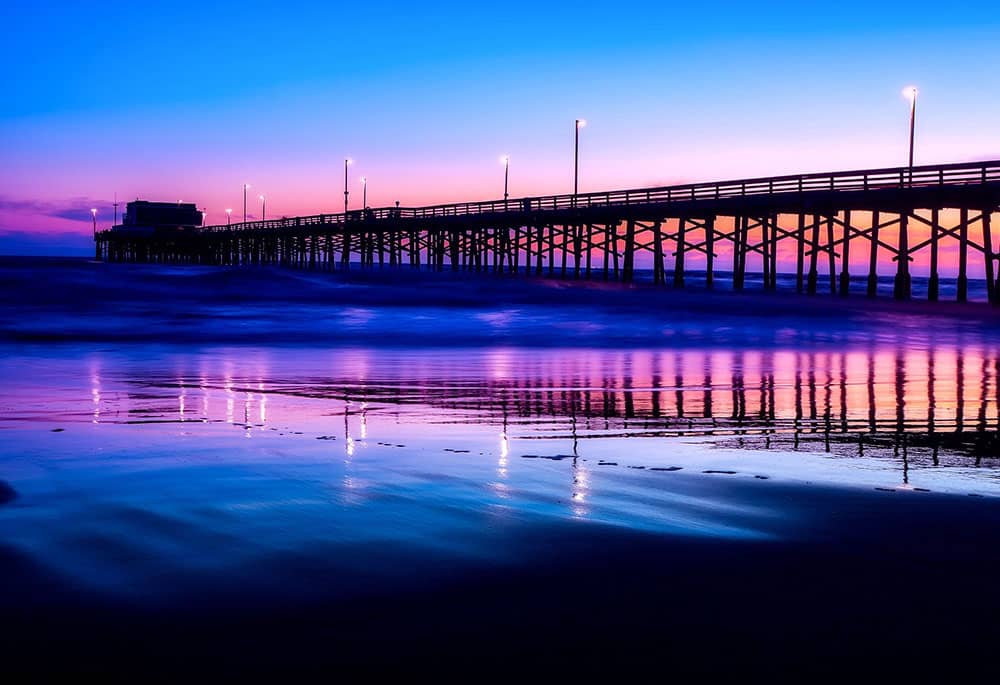 Newport Beach
Have you always dreamed of waking up to the sound surf crashing just outside your mobile bedroom? Then, you'll love Newport Beach, which boasts a waterfront RV park — the Newport Dunes Waterfront Resort. Some of the campsites at this park are just a quick 60-second walk to the beach.
Newport Beach is also perfectly located for exploring Southern California's many attractions. It's about 90 miles from San Diego and approximately 45 miles from Los Angeles. In addition, your kids will be delighted to hear that Newport Beach is just 19 miles from Anaheim, which is home to both Disneyland and Knott's Berry Farms.
Of course, you don't have to leave Newport Beach to have fun. For example, if you have a junior marine biologist in your midst, you'll want to book one of the whale watching excursions that depart from Newport Beach. Every year, tens of thousands of gray whales migrate pass Newport Beach. In addition to gray whales, you may also spot other whale species as well as dolphins in the protected marine park that is located just outside of Newport Bay.
Great Smoky Mountains National Park
If you're searching for a super family-friendly RV destination, look no further than Great Smoky Mountains National Park and the nearby towns of Gatlinburg and Pigeon Forge. The Great Smokey Mountains draws more than 10 million visitors a year, making it the most popular national park in the United States.
So, what makes this park such a big draw? For starters, it's a wonderful place to reconnect with nature. This park boasts more than 800 miles of trails and approximately 100 waterfalls. It is also home to approximately 60 species of mammals, including black bears, deer, elk and foxes. And you definitely won't want to miss the synchronized firefly shows that occur in the summer.
Will you be traveling with children that may need a little more stimulation than Mother Nature can provide on her own? No worries. Gatlinburg offers a large number of fun attractions, including Ripley's Aquarium of the Smokies, family-friendly dinner shows and mini-golf.
And if that's still not enough to keep your family entertained, you could always head over to Dollywood Amusement Park and Dollywood's Splash Country water park. These two parks are located just ten miles down the road in Pigeon Forge.
This area has a number of RV parks and campgrounds, including some located in the Great Smoky Mountains National Park. Not comfortable with the thought of driving an RV on the park's sometimes winding roads?  No problem. At least one RV park — the Twin Creek RV Resort — offers on-site car rentals. So if you're ever sojourning the place, you better know how to choose a good car.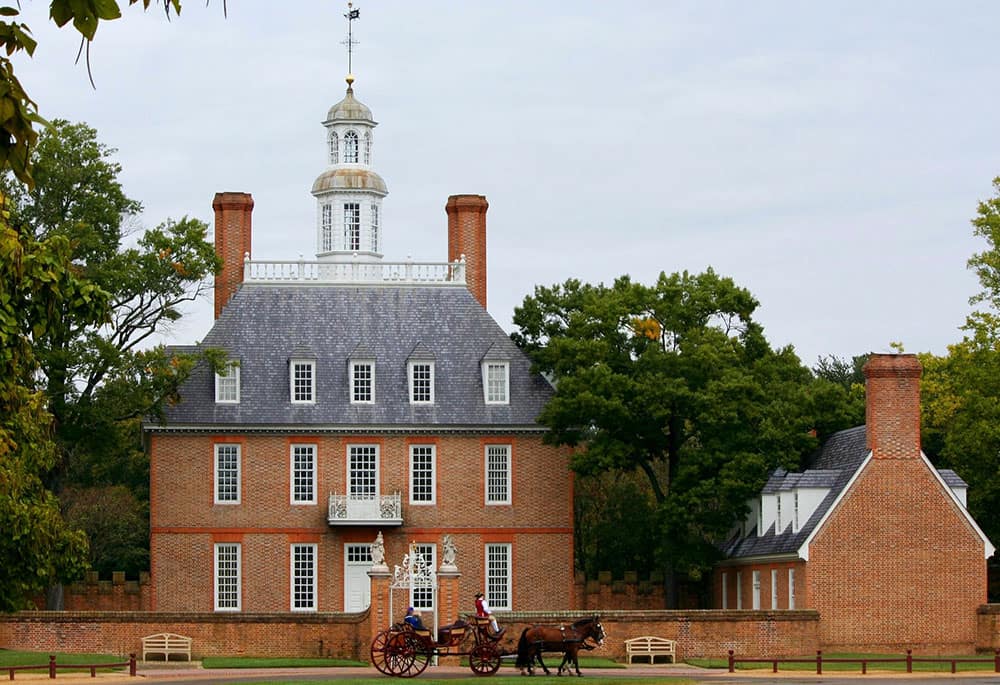 Virginia Historic Triangle
Whether you're a history buff or just want to give your children a firsthand look at our country's past, an RV adventure to Virginia's Historic Triangle is a must. The triangle is basically made up of Williamsburg, Jamestown and Yorktown. The first, Williamsburg, is the world's largest living history museum. Here, your family can walk the streets of a partially restored 18th century town and engage with historical re-enactors.
Then there is Jamestown, which was the first permanent English settlement in North America. It is probably best known to children for its connection to the tale of Captain John Smith and the Native American princess Pocahontas. As for Yorktown, this town was the site where the British surrendered to General George Washington, which effectively ended the Revolutionary War.
Your children will be happy to know that there's more to the Historic Triangle than just history. One of Virginia's most beloved amusement parks, Busch Gardens, is located in this area. You'll also find Virginia's largest water park — Water Country USA — in the Historic Triangle.
Utah's Mighty Five
Are you searching for an RV adventure where you can get the most bang out of your vacation time? Then head to southern Utah, where you can visit five outstanding national parks.  They are Arches, Bryce Canyon, Canyonlands, Capitol Reef and Zion.
Each of these parks offers visitors something a little different to enjoy. Bryce Canyon, for example, is famous for its large natural amphitheaters and rock spires called hoodoos. Canyonlands offers visitors stunning, other-worldly vistas that include colorful mesas and buttes. And as its name suggests, Arches National Park is known for its more than 2,000 natural sandstone arches and other beautiful geological formations. As for Zion and Capitol Reef National Parks, both of these beautiful parks are popular with hikers.
One of the best places to stay if you're planning on visiting the Mighty Five is Moab. This town is actually home to Arches and Canyonlands National Parks. In addition, Moab is three hours from Capitol Reef, four and half hours from Bryce, and five hours from Zion.
Moab is also only five hours from another amazing national park — the Grand Canyon. So, not surprisingly, many RV families will tack on a visit to this beautiful park, as well.
Get Ready, Get Set, Go!
Hopefully, you'll find at least one destination on this list to add to your big fulltime RV family adventures. Just one word of caution — make sure to book your RV campsites as soon as possible. Many of these destinations are very popular, so their campsites can fill up rather quickly.
Want more ideas for great things to see and do this year? Check out our post about the best science museums in the country, learn about the best playgrounds out there, pick one of these awesome zoos or aquariums, or consider one of these top national parks to visit with kids.
About the Author
Kyle Doran is a writer and content creator for B&B RV, Inc. He loves to travel to discover new and exciting places. When he's not writing, he spends his free time hiking, mountain biking in bmx bikes, and camping in the Rocky Mountains.
Join Fulltime Families
Fulltime Families Members get access to the best resources, community and discounts.