This article may contain compensated links, please read our disclaimer for more information.
The new year is just around the corner, and it's time to take a long hard look at yourself and decide what you want to do with this brand new start. Many people out there will set goals to lose weight; some will vow to travel more; and still others will resolve to connect more with family and friends.
But what about the RVing crowd? What kinds of resolutions will these individuals be making?
Obviously, people living in RVs will be making a lot of the same New Year's resolutions as anyone else. That said, there are some goals that suit people living the RV lifestyle perfectly. If you're trying to decide which changes you should make in the new year, you might consider one of the New Year's resolutions for RVers below. 
Slow Down
Many full time RVers—especially those who are newer to the RV lifestyle—find themselves traveling really quickly across the country in an attempt to see and do everything as quickly as possible. This is understandable to an extent, but it also tends to mean missing a lot of the little details (and some of the bigger ones) in the places you visit. Not only that, but quick travel tends to cost more when it comes to campground fees (as in, paying nightly versus weekly or monthly) as well as higher fuel costs. 
Why not resolve to slow down your travel in the coming year? We're guessing you'll appreciate the more relaxed pace and the savings, discoveries, and connections that come with it.
Meet People
Speaking of connections, another thing many full-timers struggle with is making connections on the road. We all know community is an important thing to have, especially when raising children. Why not make a point of seeking out that community this year?
Believe it or not, this doesn't have to mean settling down. Now, more than ever, there are plenty of families out on the road. By joining Fulltime Families and attending a rally or event, you can meet these families, plan to see them down the road, and possibly even caravan with some! This creates connections that last a lifetime. 
Spend More Time Outside
Most people assume that by living in an RV, a person automatically spends a ton of time outside. While this is true for some RVing families, it isn't always the case. Seeing as how the outdoors can benefit your health, making it a goal to spend more time outside in the new year is never a bad idea. 
There are many ways to support this goal. You might choose to invest in a better outdoor setup with things like nice chairs, a Clam, a fire pit, and outdoor games. Another option is to get set up for hiking and make a point of taking at least one hike in every place you visit.
You could also learn a new skill such as kayaking or fishing to encourage yourself to get that fresh air and sunshine that is so good for you. 
Visit More Parks
Another fantastic way to get outside more? Visiting the many amazing state and national parks across the country. These parks allow you to soak up the sun while also exploring some seriously beautiful and fascinating places, not to mention making some incredible memories that are sure to last for years to come. 
Grab a national parks pass and visit as many national parks as you can throughout the year. If you'll be in a particular state for a while, look into purchasing an annual pass for the state parks there. Of course, you should always ask about junior ranger programs at every park you visit. 
Put More Money in Savings
One of the biggest benefits of living in an RV full-time is that it is possible to live on very little, especially if you take advantage of camping memberships and reciprocal passes.
That said, far too many of us take the money we save on living expenses and turn around and spend them on fun outings. This makes sense. After all, we all want to fully enjoy the places we visit. But what if you made a point of putting a portion of that "extra money" into savings?
Having a good, solid savings account is always nice, and with enough money put away, you can even try your hand at investing. 
Cook at Home
This one goes hand-in-hand with saving money. We get it, nobody wants to cook on long travel days. On top of that, it's fun to try new restaurants when exploring different places. That said, eating out isn't good for the budget or the waistline. For this reason, cooking at home the majority of the time could be another fantastic goal to set for yourself. 
This doesn't have to mean a lot of extra work for you. Consider investing in small kitchen appliances such as an Instant Pot, a slow cooker, and an air fryer to make the job of cooking at home a cinch. Make double batches of everything so you can enjoy leftovers the next day, and pack lunches for travel days and outings the night before.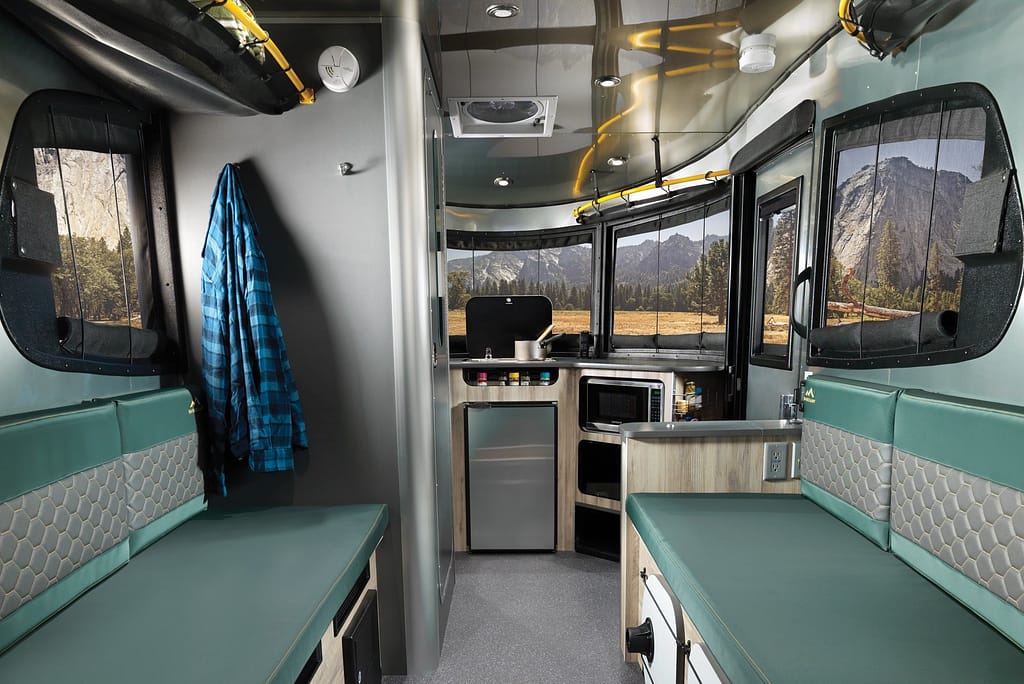 Reduce Clutter
There's no denying the fact that RVs are tiny places to live. For this reason, clutter builds up quickly. Since nobody wants to live in a cluttered space, it's best to purge things in your tiny home-on-wheels at least twice a year. 
If you know your trailer or motorhome is in need of decluttering, why not make that your New Year's resolution? Set a goal to clean out one cabinet every day until everything is nice, neat, and organized once again and the clutter is all gone. You'll be so much happier in a clutter-free home. 
Make Those Upgrades
All of those upgrades you said you'd make when you bought your fixer-upper RV? Now's the time to make them. And the things that keep breaking in your little bitty home? Now's the time to fix them. 
Sometimes when you're too busy sightseeing, meeting new people, and trying to keep up with work and daily life in between, projects on the RV can get pushed off. This is fine for a time, but depending on what those projects are, pushing them off for too long might result in even worse damage to the rig. Honestly, even if your RV won't be further damaged by putting a project off, nobody wants to live in a home that is never quite together. 
Resolve to do all of those projects and make all of those repairs this year. Create a calendar with days set aside for repair work and stick to it. You and your family will be glad you did.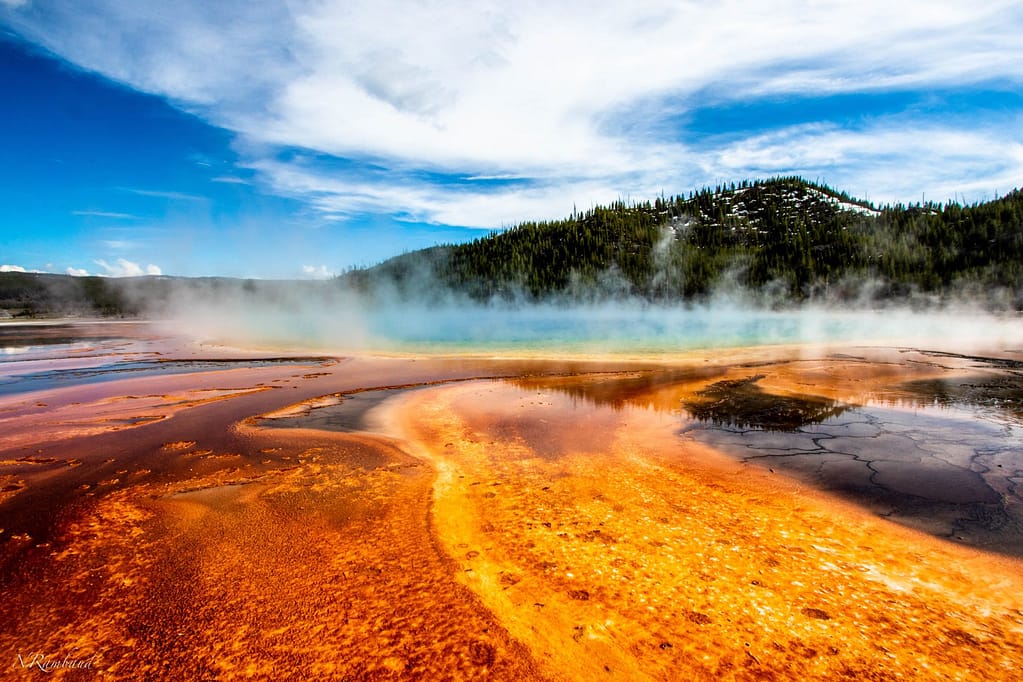 Finally Make It to Those Bucket-List Destinations
Last but not least, we must mention bucket list destinations. We all have that list of places we have to see before we settle down. Often, we don't reach these destinations due to commitments, things breaking, or simply because they are out of the way.
This year is the year to reach those must-see locations that you haven't made it to yet. Plan your travel around them and make them a top priority. Remember, you travel full-time so you can see the country, so make sure you actually get out there and do it!
Join Fulltime Families
Fulltime Families Members get access to the best resources, community and discounts.
Fulltime Families is a participant in the Amazon Services LLC Associates Program, an affiliate advertising program designed to provide a means for sites to earn advertising fees by advertising and linking to amazon.com, amazon.co.uk, amazon.ca. Amazon and the Amazon logo are trademarks of Amazon.com, Inc. or its affiliates.