Our country's national parks are absolutely beautiful places that should be on every RVer's bucket list. Obviously, you could always stay outside any of these parks and day-trip in, but we think camping in national parks is the way to go. There are a number of benefits to camping in the parks, and as far as scenery goes, you really can't go wrong with any of the national parks campgrounds. 
All that said, there are some things you should know before you jump into camping in national parks. In this guide, we will cover all of the most important bits of information so you can head to your next national park fully prepared. 
Related: Utah's Mighty 5: Where to Camp and What to Do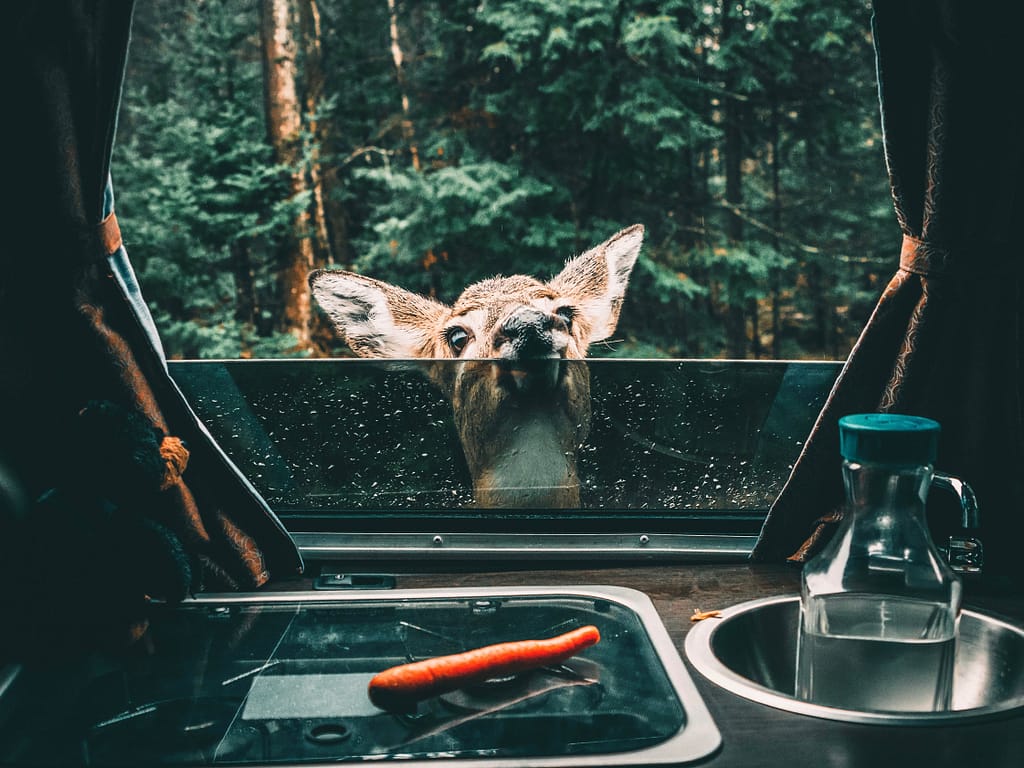 Why You Should Try Camping in National Parks
First, let's take a minute to discuss why we believe it's best to camp in the national parks you visit rather than only visiting for the day. This will help you better understand why we believe the pros far outweigh the cons when it comes to camping in national parks.
Location, Location, Location
First—and most obviously—there is the fact that when you camp in the national park, you are closer to all of the park's attractions. This makes it easy to fit more into each day and gives you access to early-morning experiences and late-night ranger programs that you may not have been able to attend otherwise. 
Wildlife Encounters
Because so many animals call our national parks home, it isn't at all uncommon to have a critter wander through your campsite when camping in national parks. We've had elk and deer grazing in our yard as we cooked dinner, coyotes have been spotted darting between rigs, and there are always small animals like rabbits, chipmunks, and birds around. 
Related: Roadschooling With the Junior Ranger Program
Gorgeous Views
Obviously, if you're parked in a national park, you are going to be surrounded by beautiful nature. In fact, some of the very best scenery out there is located in national parks, and when you're camping in the middle of it, you get to soak up all of the beauty for the duration of your stay. 
No Day-Use Reservations
Last but definitely not least, those who are camping in national parks that require day-use reservations are typically exempt from obtaining day-use reservations themselves. That said, you will still need to make reservations for specific experiences in certain parks. 
Related: 10 Fabulous National Park Hikes
What You Should Know about Camping in National Parks
Now that we've convinced you that camping in national parks is an amazing thing, it's time to give you the details you really want to know before you dive in. Knowing these things will help you make a solid plan and save you from bad surprises when you check in. 
Amenities
It's important to understand that the vast majority of NPS campgrounds don't have a lot of amenities. Very, very few offer any kind of RV hookups at all. Some do have potable water, dump stations, and even flush toilets, but there are also a huge number of NPS campgrounds that only offer picnic tables and vault toilets. Make sure you know what you're getting when you book and that it will work for you. 
If you plan to stay in national parks often, we recommend getting set up with some solar panels, a battery bank, and an inverter. A large external wastewater tank for taking water to the dump station is also good to have. 
Related: The 11 Best National Park Book Picks
Campsite Size
Many national park campgrounds have sites that are intended only for small RVs. Others only allow tents. There are also some campgrounds that can accommodate larger rigs but require you to drive on narrow, steep, or winding roads to reach them.
Do your research and make sure your rig will fit in the site you book, and that you can actually get to the campground.  
Saving Money
Lastly, it's good to know that some people are entitled to a discount at NPS campgrounds (as well as a number of other government-run campgrounds). If you or someone in your travel party qualifies for a national parks Access Pass or Senior Pass, snag that pass. Not only will you get free entry to all national parks, you'll also receive discounts on camping!
Related: The Best National Parks to Visit With Kids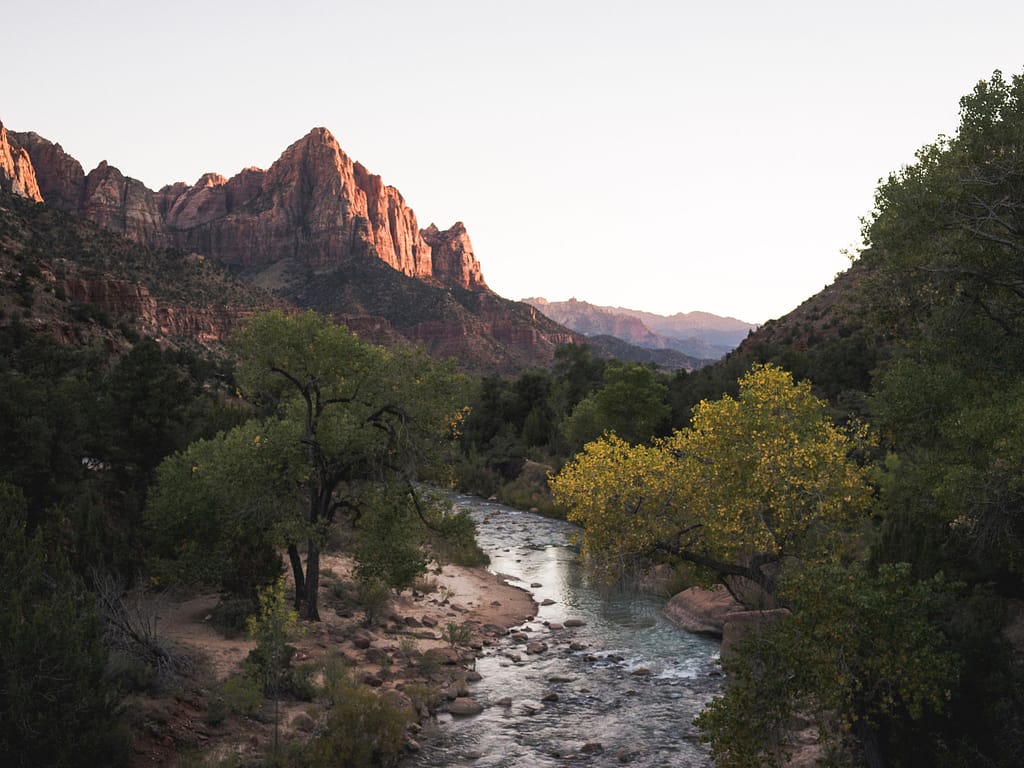 How to Book National Park Campgrounds
You've done your research and found a campground that will accommodate all of your needs—what now? To book your campsite, you are going to want to head to Recreation.gov. 
Most national park campgrounds roll out availability 6 months in advance, meaning you will be able to book at 7:00 AM Pacific Time six months before you wish to check in. That said, there are a few exceptions to this rule (Yosemite is one), so be sure you double-check when your campground reservation window will open. 
When your window does open, we highly recommend booking right away. Campsites in the most popular parks book up very quickly. 
A Note about First-Come, First-Served Campgrounds
Planning to use a first-come, first-served campground? This is risky, so be sure you have a plan B in case you can't get in. To increase your chances of getting a site, arrive an hour before check-in time on a weekday. 
Options for Camping Outside of National Parks
If you find yourself visiting a park that doesn't offer camping—or doesn't have sites big enough for your rig—you will need to look outside of the park. 
Obviously, there are the usual private parks, and in some cases these are the best bet. That said, there are also many national parks that are surrounded by national forests or BLM land. In these cases, boondocking on government-owned land is an incredibly cheap way to go and it offers many of the same benefits you get when camping in national parks: location, views, and wildlife.
Related: The 12 Most Dog Friendly National Parks in the US
There you have it, everything you need to know about camping in national parks! Hopefully this helps you book an incredible visit to one of our amazing national parks. Where will you go first?